Jennifer Lopez in Bikini Top Rocks the Rock and Roll Hall of Fame
She performed with LL Cool J.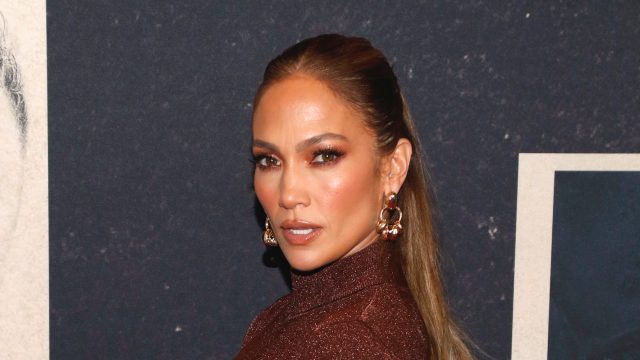 "LOVE IS LIFE AND LIFE IS LIVING !!!! I was honored to be part of something very special for my friend @llcoolj tonight," Jennifer Lopez captioned an Instagram post. She was referring to the 2021 Rock and Roll Hall of Fame Induction ceremony for LL Cool J. His performance featured surprise appearances from Eminem and J. Lo, who showcased rock hard abs under a bikini top. How does she stay so fit at 52? Read on to see 7 ways Jennifer Lopez stays in shape and the photos that prove they work—and to get beach-ready yourself, don't miss these essential 30 Best-Ever Celebrity Bathing Suit Photos!
1
"Affirmations are Important"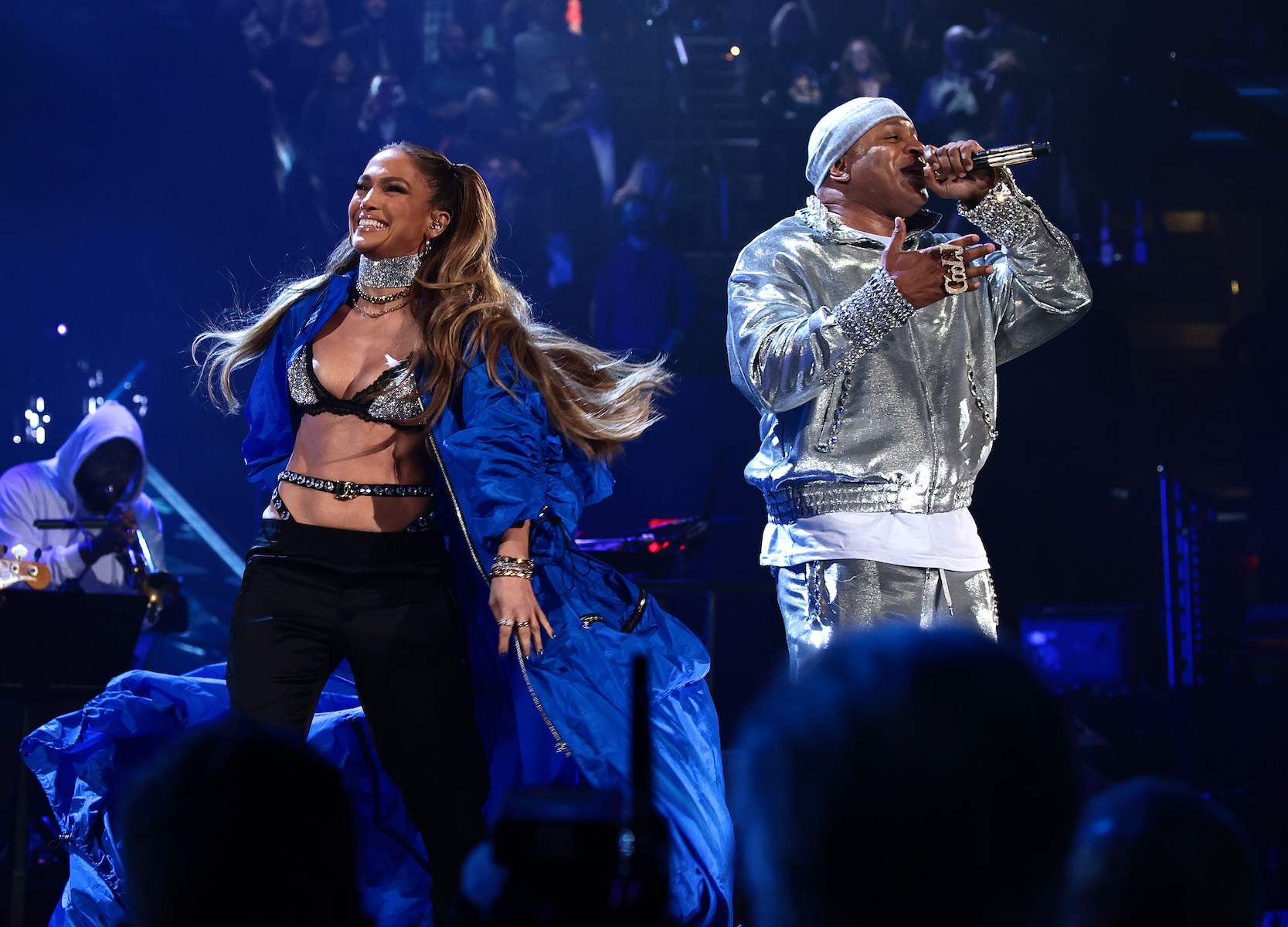 "Affirmations are so important," she told Harper's Bazaar. "I am youthful and timeless. I tell myself that every day, a few times a day. It sounds like clichéd" nonsense, "but it's not: Age is all in your mind. Look at Jane Fonda." One of her favorite affirmations: "My life is full of loving and joyful people, and my workplace is filled with adventure."
2
She Once Did a "No Sugar" Challenge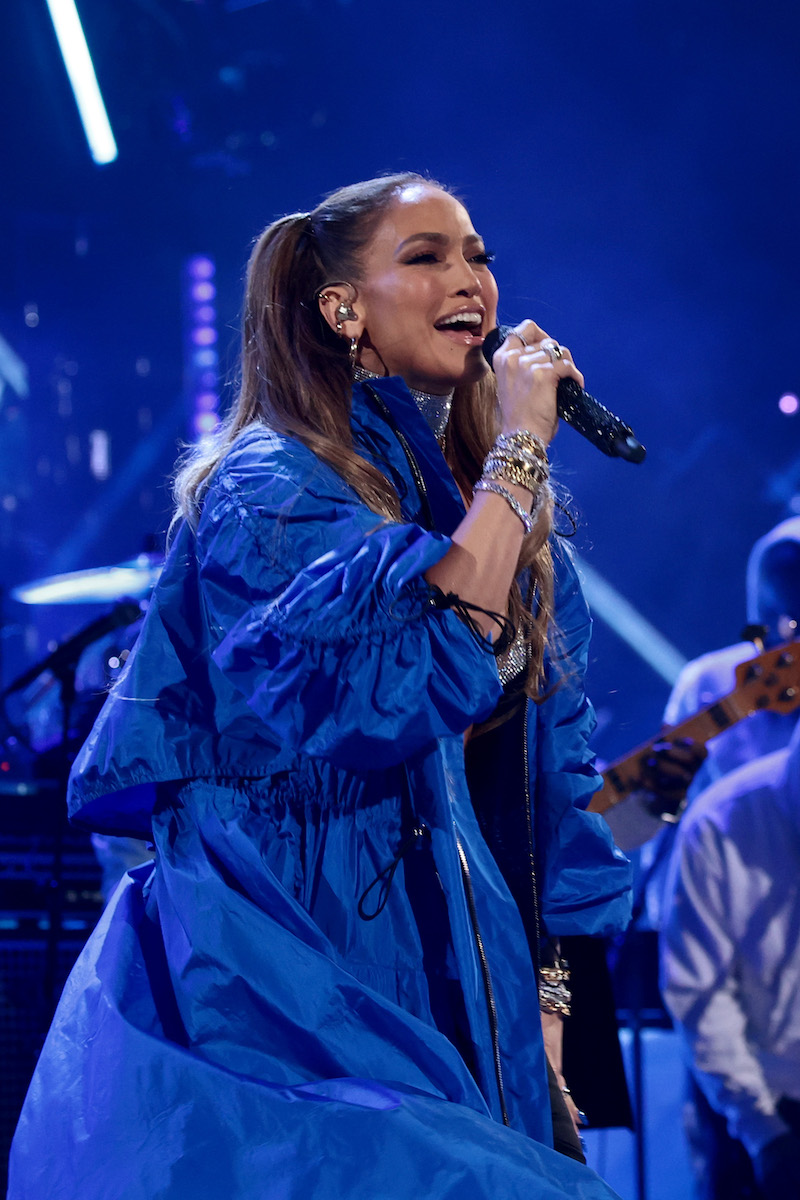 "It's no sugar, no carbs," J.Lo explained on the TODAY show. "Anything that has sugar and carbs in it, you cannot have." This is smart. "​​New research suggests that for every 5 percent of total calories you consume from added sweeteners, your risk of diabetes increases by 18 percent," says Zero Sugar Diet author David Zinczenko. "That means for the average woman, who consumes about 1,858 calories a day, all you need to eat is 93 calories a day of added sugar to signi – cantly boost your risk. There are 4 calories in a gram of sugar, so that means about 23 grams of added sugar per day will put you directly in the path of an oncoming diabetes train. And you don't have to live on Jolly Ranchers to reach that number. Here are some seemingly healthy foods that put you over your daily limit with just one serving:
Dannon Fruit on the Bottom Cherry Yogurt: 24 grams 

Quaker Natural Granola Oats & Honey: 26 grams 

PowerBar Performance Energy Vanilla Crisp: 26 grams 

Tazo Organic Iced Green Tea: 30 grams

Ocean Spray Cran-Apple: 31 grams
The problem is, even if you're vigilant, even if you read the labels and make it a rule not to eat anything with more than 10 grams of added sugar, the numbers add up, because sugar is in everything—especially foods it doesn't belong in, like bread, peanut butter, pasta sauce, salad dressing and oatmeal. In the form of high-fructose corn syrup (HFCS), it even coats the outside of your Advil caplets!"
3
She Takes Care of Her Skin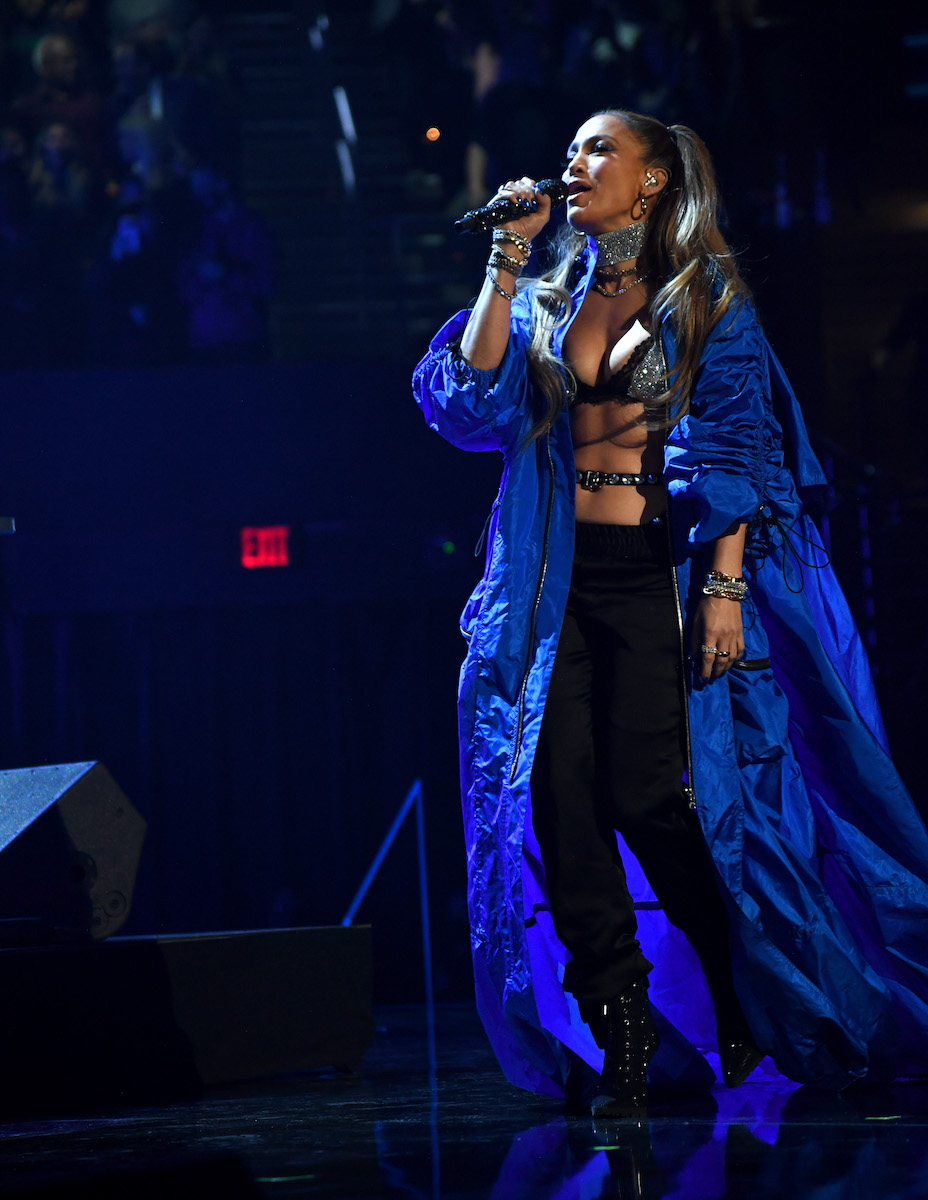 Lopez avoids alcohol and coffee and "late nights" because these habits "really wreck your skin as you get older," she once told Us Weekly. "Set aside no more than eight hours for sleep. The recommended amount of sleep for a healthy adult is at least seven hours. Most people don't need more than eight hours in bed to achieve this goal," says the Mayo Clinic.
4
She Likes Switching it Up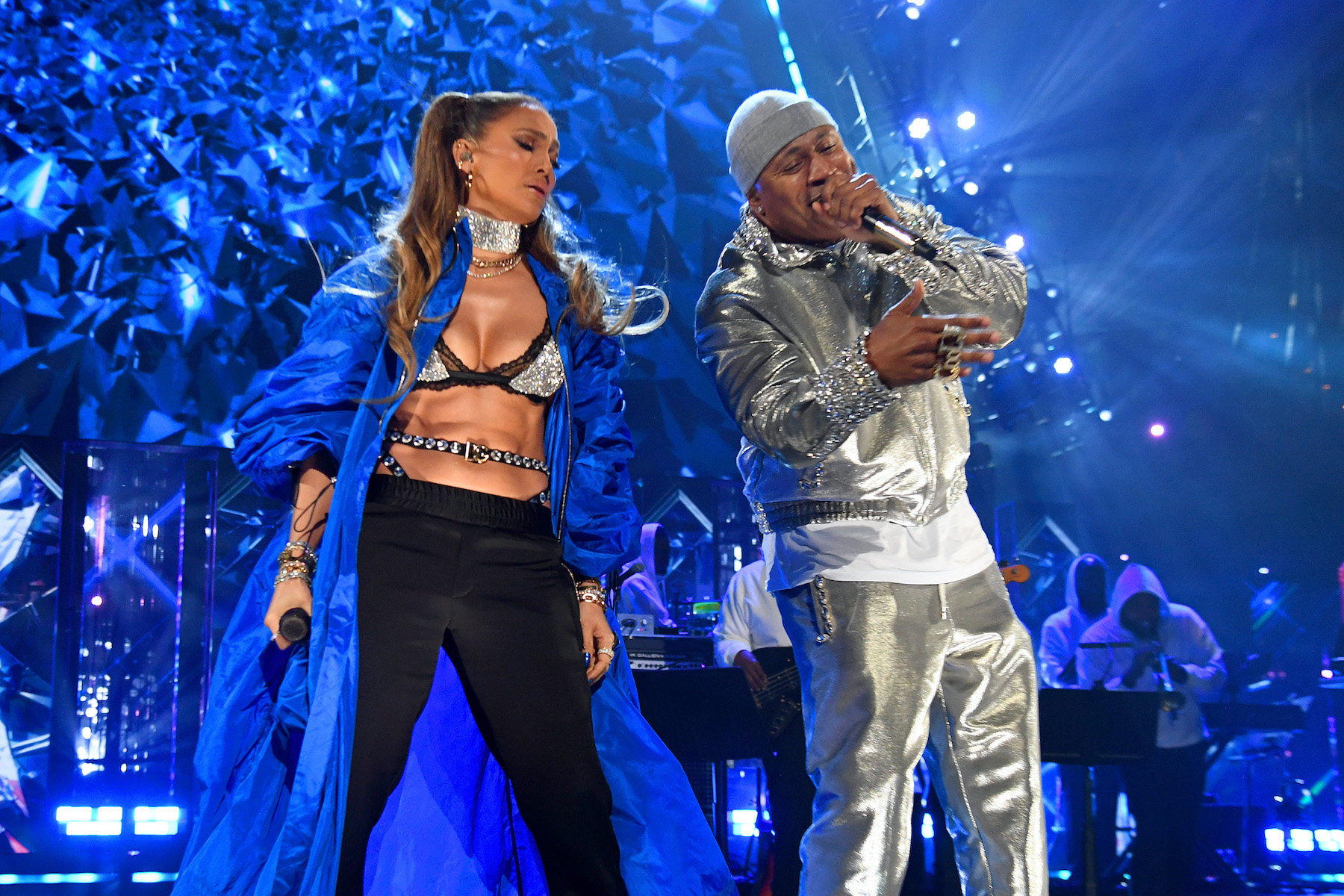 "I don't like doing it later; it's harder to get there when I have my day going already. I work out three or four times a week. When I'm in New York, I work out with David Kirsch — he's an amazing trainer. When I'm in L.A., I work with Tracy Anderson. I like the balance that they both give me. They have two totally different approaches. I like switching it up with my body," she said to Hollywood Life, as reported by Glamour UK.df44d9eab23ea271ddde7545ae2c09ec
5
She Fuels With Fresh Foods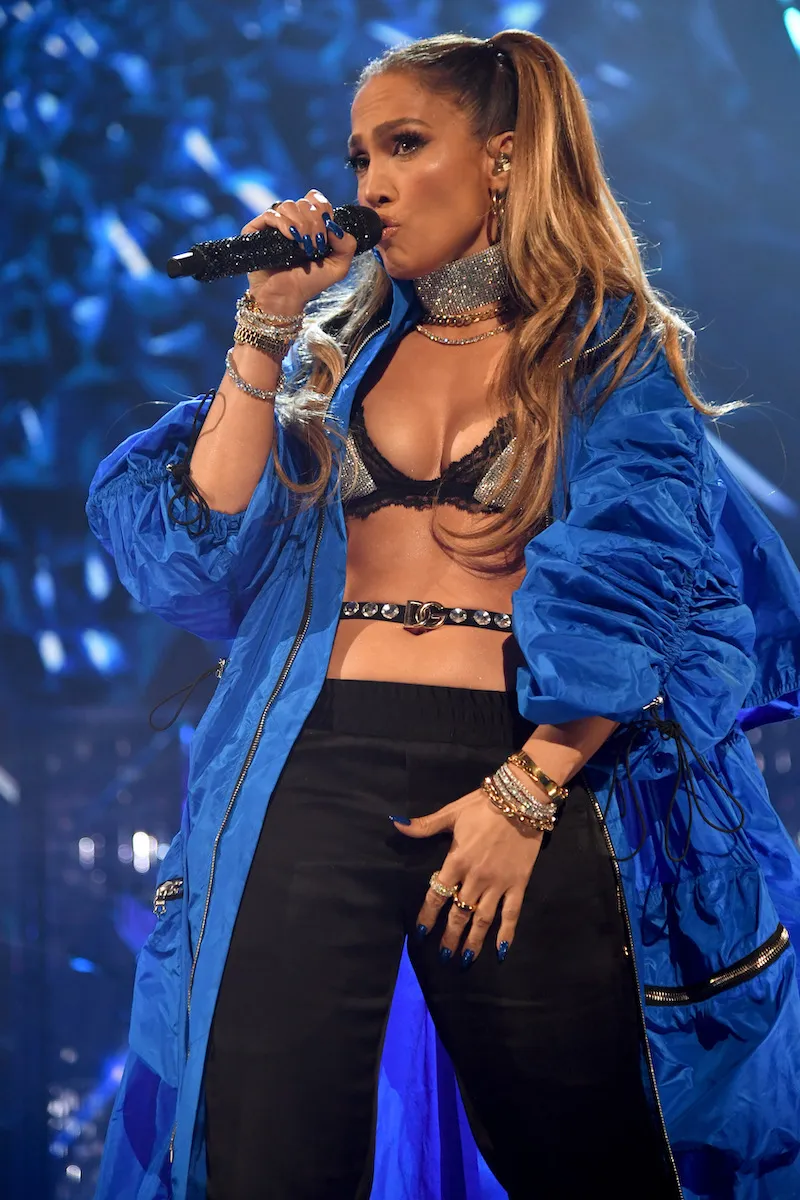 "She needs really good fuel for all the things that she's doing," her trainer Tracy Anderson told People in 2016. "It's all organic and it's all very well thought out, with the balance of very high-quality proteins and a lot of nutrient-dense food … Everything is fresh."
6
She Eats Cruciferous Vegetables
Says our sister site Eat This, Not That!: "Cruciferous veggies are loaded with water-soluble and fat-soluble vitamins. Namely, they are packed with vitamin C, A, E, and K. Vitamin C assists in collagen formation, keeping your hair, skin, and nails growing healthily. Fat-soluble vitamins A, E, K work together to support our immune system and promote anti-aging. Eat a variety of these veggies and they will keep you looking and feeling healthy for years to come."
7
The Pandemic Made Her Realize This About Her Health
"It became the number one thing that we, in a way, took for granted for so long," Lopez tells PEOPLE. "Not being able to see my mom and dad as much as we wanted, we didn't spend the holidays together — different things like that where you realize health is the number one most important thing in our lives, so it became a huge priority." She added: "That time is precious and, besides health, probably the most important thing that we have, so we're going to keep a lot of those things going," Lopez states. "But also realizing that there were a lot of things we could get done from home, and that we don't have to travel as much, even though my work involves a lot of travel. I realized that there's some things I could cut out and things I could do to give me more time with my family and my kids, which I think was a blessing."
---