Jessie James Decker in Bathing Suit Says "Let's Go Back"
Here are the country star's top rules when it comes to health and fitness.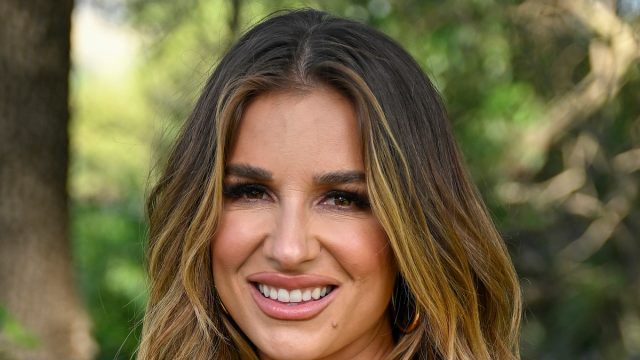 Jessie James Decker is ready for a vacation to Europe. The country singer, currently on tour around the United States, shared a bunch of throwback photos to Instagram on Wednesday, from the family's last vacation abroad. "Let's go back @ericdecker," she captioned the series of snaps, showing off her amazingly fit figure in swimsuits. How does the 34-year-old maintain her fabulous physique? Read on to see 10 of Jessie James Decker's top rules for staying in shape and the photos that prove they work—and to get beach-ready yourself, don't miss these essential 30 Best-Ever Celebrity Bathing Suit Photos!
`
If you want a body like Jessie's, you are going to have to work for it. Strength training is her workout of choice and she regularly shares her workouts on Instagram. What is a typical workout session like for her? She starts with 30 seconds of jump rope, continuing on to high-knee running, ankle grabs, high kicks, lunges and lateral lunges, spinal rotations, and tension squats. Next up? Overhead squats with resistance bands, medicine ball slams and tosses, medicine ball chest passes, medicine ball sit-up tosses, resistance band pulls, deadlifts, step-down exercises, weighted overhead presses, inverted rows, bent over kettlebell rows, weight plate steering wheel exercises, dumbbell rotations, and box jumps. "I work out 3 to 4 times a week and they pretty much look like this with certain variations whether we're doing more upper body or lower body," she revealed.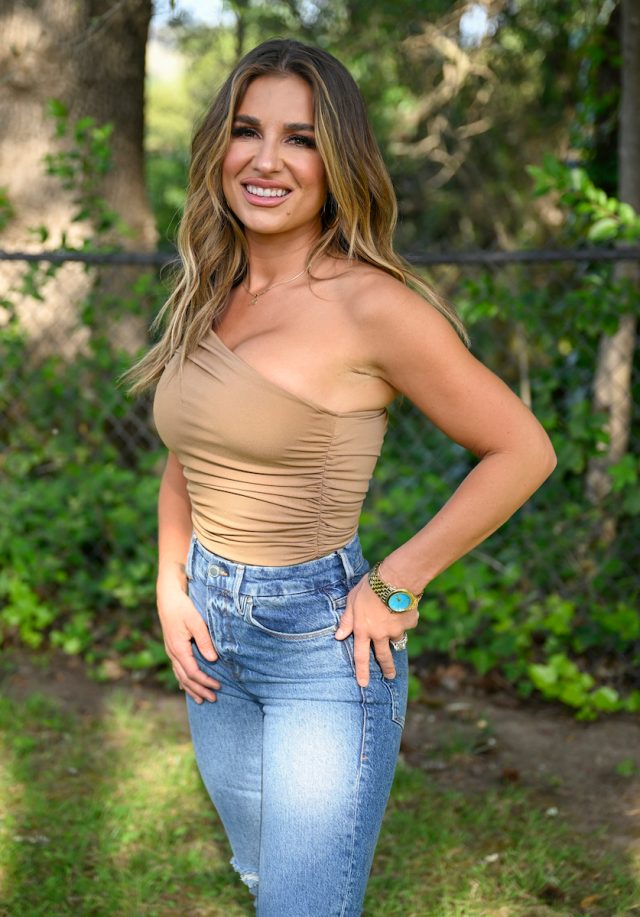 Jessie doesn't like to call her method intermittent fasting, but she doesn't eat her first meal until 11 in the AM. Her diet closely resembles the 16:8 fasting routine. "I eat what I want to eat within that time frame but don't overdo it," she explained to Women's Health. "The timing really is important to me." 
The Decker family eats the last meal of the day on the early side, and it generally consists of a meal made from scratch, like pasta, chicken tacos, gumbo, or lasagna. "We eat dinner every day between 5 and 5:30 p.m," she told Women's Health. "We get creative." While some stars count their calories, Jessie doesn't restrict herself. "When you're cooking at home and you know what you're putting in your food, I don't think you have to be that strict," she said. "I don't always think it needs to be grilled chicken over greens. A lot of times I make my homemade pasta so I know what's going in the pasta. It's not that challenging and it's worth it."
4
Stock Your Kitchen with Healthy Pre-Made Meals
You don't have to invest in expensive meal delivery services. Jessie makes trips to Trader Joes, where she stocks up on healthy, pre-made meals. "They are so good if I don't have time to make myself lunch," she told Women's Health. "I get the Indian curry or butter chicken and rice meals, and they are so delicious and filling. I have stashes of them in the freezer in the garage. I never want to run out."
Jessie sticks to her workout schedule, no matter where in the world she is "Got in at 1:30 am last night from shooting a music video( deets on that coming soon)! But I wasn't about to miss my work out! Gotta get it in!!! Here's some snippets from this morning💪 (also if I'm in charge of the music and Eric doesn't take over, I play @nickelback to get my hyped," she captioned a recent post. The star is currently on tour around the country and is regularly sharing videos of her workouts from hotel gyms. 
Jessie's toned torso is the result of lots of ab work. "The top of this year I decided to really step it up in the gym! Build more muscle, get my core in order and get stronger!" she wrote in a 2021 Instagram caption. "I know my core will probably never be as strong as it used to be but damn it I'm gonna try! I have goals and I'm not stopping until I'm there."
7
Do Try the South Beach Diet to Lose Weight Fast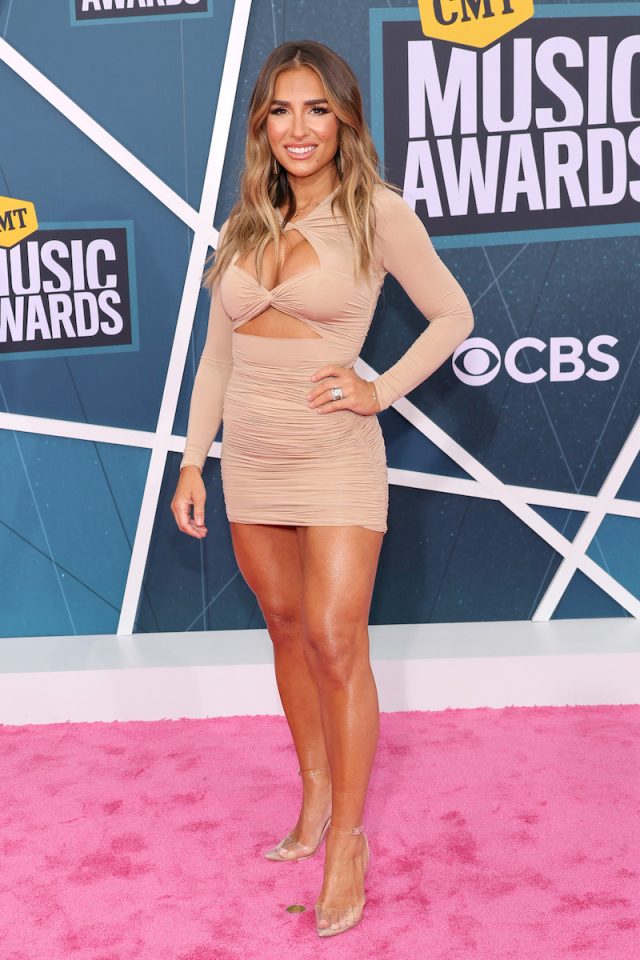 "My mom did South Beach when she was younger," the singer explained to E! News. "And I remember actually seeing the book at the house and that being a thing." In 2015, she opted to try the low-carb diet after welcoming her second child. "I just felt like, 'Okay, if Mom did it and we're the same, this will work for me. And I think what I liked about it was that it was heavy protein—we all know I love my protein—low carb and I just felt like I was already living like that," she continued. "I felt like I saw results instantly. I got on the program and I worked out and it was just like, okay."
8
But Don't Banish Bread Altogether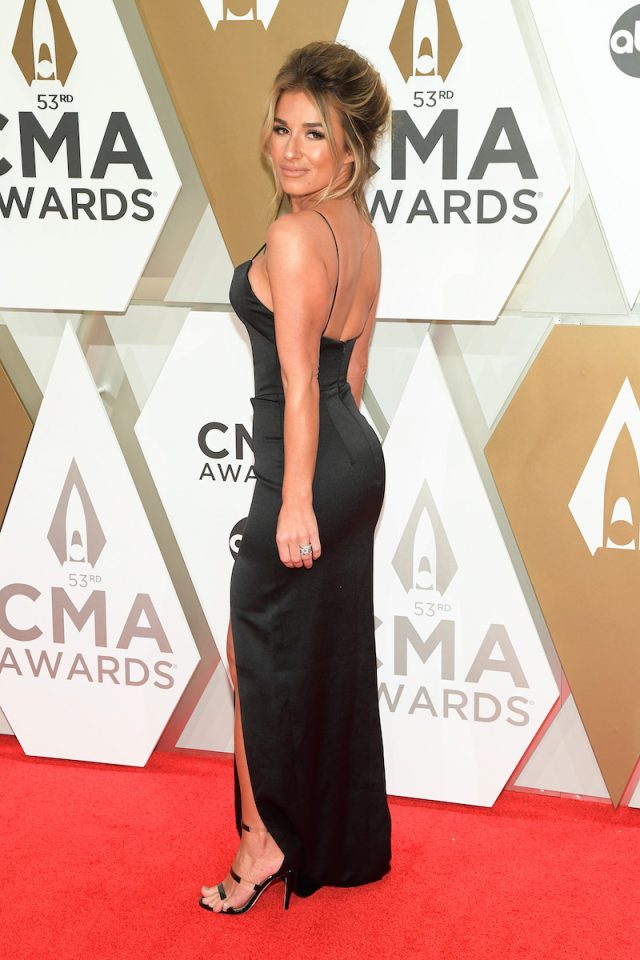 Jessie's first meal of the day involves lots of carbs. "I'll have some bread from a local bread company. I get fresh honey wheat bread every week," she told Women's Health. "That's honestly what we all eat for breakfast: Toast and butter. We have salted butter that we leave out, so it's really nice and mushy when we're spread it on on our bread. We love our toast in the morning."
It's all about balance for the country singer, though. In an interview with Women's Health, Jessie admitted, "There are some weeks when I'm following more of a strict diet because I have something coming up. But, you know, for the most part, I'm always enjoying food and I always say 'everything in moderation' on a day-to-day basis."df44d9eab23ea271ddde7545ae2c09ec
Because she fills herself up at lunch and dinner, Jessie doesn't need lots of snacks during the day. "For me, it's all about eating a bigger lunch," she says. "I don't want to eat anything till dinner and I don't really need a snack."
Leah Groth has decades of experience covering all things health, wellness and fitness related.
Read more
---