La La Anthony in Bathing Suit is a "Golden Gyal"
Here's how Anthony gets those enviable curves.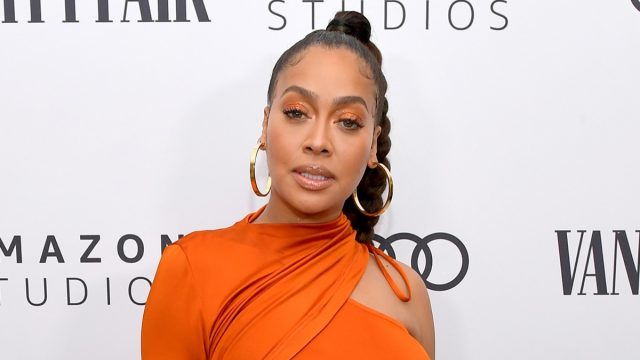 La La Anthony is no stranger to the spotlight (that's what happens when you're besties with Kim Kardashian!) but she's got a physique even a Kardashian would envy. The TV personality posted a stunning picture of herself on the beach in a gold bikini, captioning it "golden gyal ✨ 📸 @kimkardashian." How does she stay so fit? Read on to see 7 ways Anthony stays in shape and the photos that prove they work—and to get beach-ready yourself, don't miss these essential 30 Best-Ever Celebrity Bathing Suit Photos!
`
Anthony doesn't necessarily want to work out every day, but she does it because it always makes her feel better. "There were some moments [during the pandemic] where I was just so on it and really watching what I was eating and spinning on the bike every day," she told People. "But just to wake up and be like, 'Yeah, I can't wait to go to the gym, I can't wait to work out.' That's never been me and I'm not going to lie about that."
df44d9eab23ea271ddde7545ae2c09ec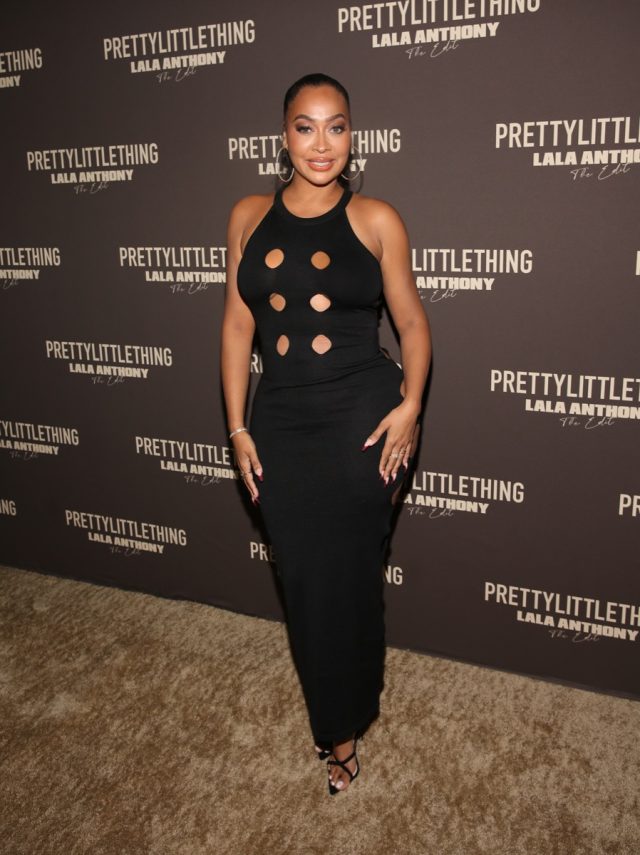 Anthony incorporates boxing into her workout routine, and makes regular use of her stationary bike. "I love boxing as well, I love doing things outdoors … I still love my bike because it's here at the house, so anytime I get up and I want to just get 30 minutes in or 45 minutes in and I can do that. I positioned my bike outside my bedroom door because I want to walk past it every single day." Boxing is incredibly effective for calorie-burning and stress relief, experts say. "If you do it right — once you've learned how to fire everything with proper form — you're getting a full-body workout," says Hernan Santa Jr., head of the sparring program at EverybodyFights in New York.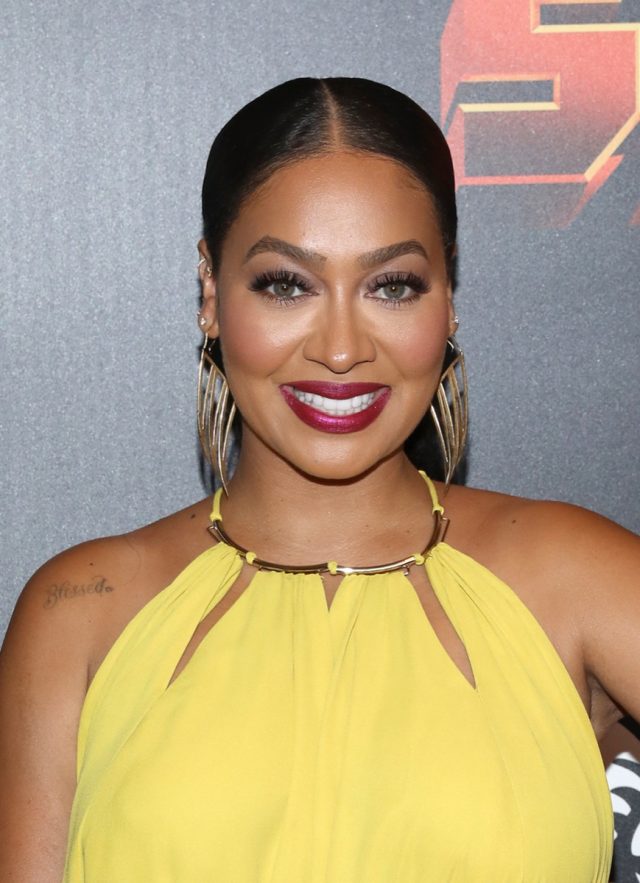 Anthony knows that when it comes to health and wellness, mindset is everything. "Working out and staying focused is work, you have to really condition your mind to understand that it's a lifestyle change and it makes you feel better in the end," she says. "When I work out, I feel more accomplished, I feel good about myself. I want to be around for a long time for my Kiyan, my son, and things like that. So it's important. And I say, you just got to make a lifestyle change and fit it into whatever works for your daily routine."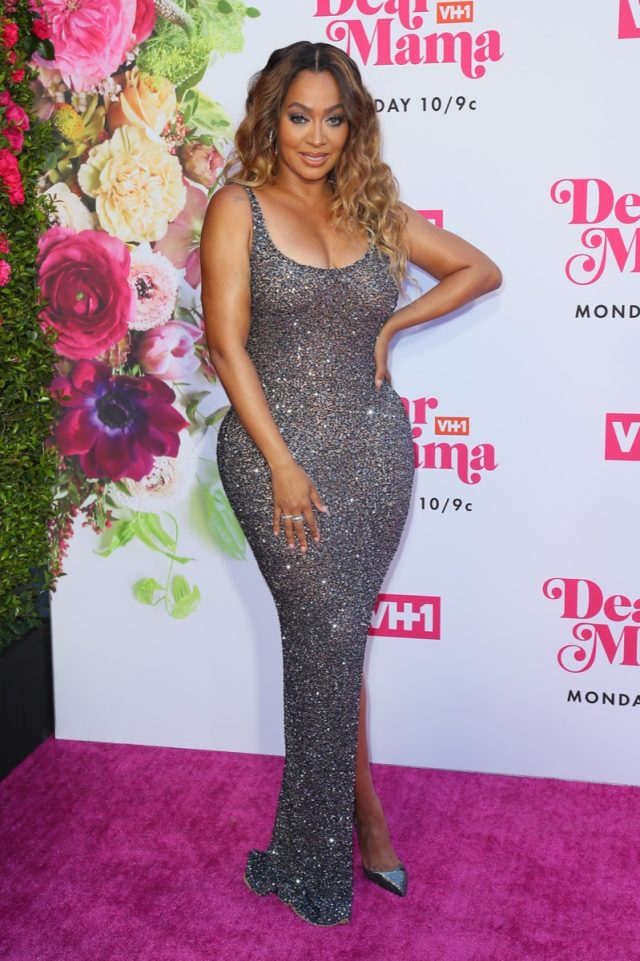 Anthony runs for health—and for raising awareness. "I love Black Girls Run, I love what they represent, it's all positivity and finding your authentic self and finding the best version of yourself," Anthony says. "You're also giving back to families in need because for every 5K, you lock in donations that get made to Feeding America. You feel good about yourself, but then you know you're doing something great as well. A lot of people are like, 'Oh, 5K, I don't know if I could do that.' Take it 1K at a time, you can walk it, you can crawl it, you can jump it, you could do whatever you need to do, just pace yourself. Take it slow. I am in no way an advanced marathon runner. You can be a beginner."
5
She Prefers Bite-Sized Workouts
Anthony prefers smaller, consistent workouts over more lengthy, less frequent ones. "I'd rather do a little bit every day or every other day, and just be consistent with that then feel like you've got to go do these two-hour workouts that you only going to last a week or two, and then you're doing nothing," she says. The science backs Anthony's preference—smaller workouts can be very effective. "For health outcomes like how our bodies control blood glucose, it looks like regularity is important — so the more frequent the better," says Emmanuel Stamatakis, professor of physical activity, lifestyle and population health at University of Sydney. "Also, this kind of improvement in aerobic fitness will increase capacity of people to do even more, demanding exercise. High intensity incidental physical activity, a snack-type variation of HIIT that is embedded into daily living, and can be done pretty much anywhere, may also improve fitness."
6
She Prioritizes 'Me Time'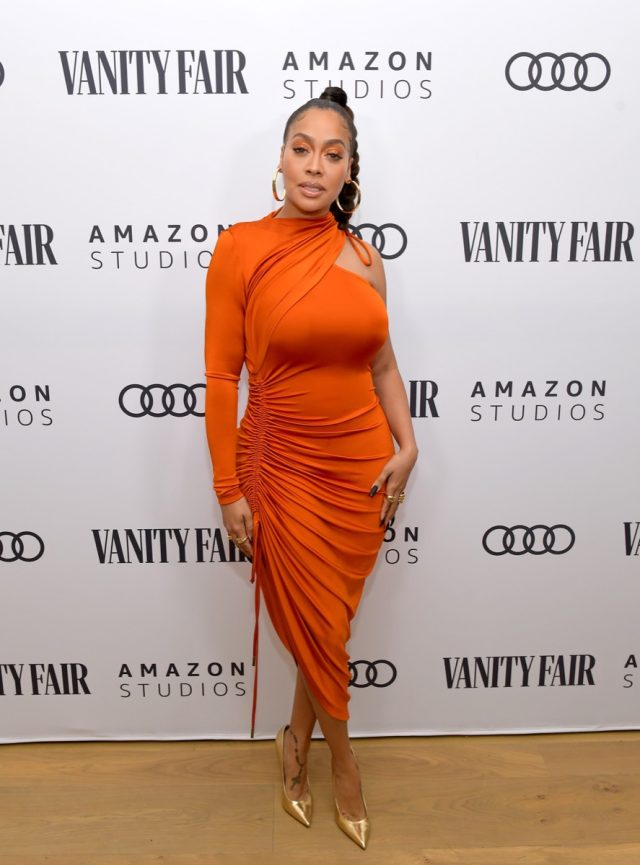 "The balancing act is hard," Anthony says. "I'm still figuring it out, but I'm starting to understand how having that 'me time' — having that workout time makes me a better person," she says. "Because before for me … anytime I wasn't working, I felt like I wasn't doing enough or I felt guilty or I felt bad. And I realized it all goes hand in hand, I'm going to work smarter and harder and better when I've had that 'me time' or workout time."
Anthony feels better when she doesn't have too many carbs in her diet. "When I can, I try to stay away from carbs, and I know that's not something you should do all the time, but it works for me to try to really minimize my carbs," she tells BET. "I don't eat pork — it's just not what I do. I'm also a really big fan of flywheel, which is like a spin class, and you burn so many calories in such a short amount of time. You're on the bike for 45 minutes — usually I'm biking like 24 miles in 45 minutes and burning a lot of calories."
Ferozan Mast is a science, health and wellness writer with a passion for making science and research-backed information accessible to a general audience.
Read more
---