Nicole Scherzinger in Bathing Suit and More Star Snaps From This Week
These celebs looked fit while having fun, and here are their wellness secrets.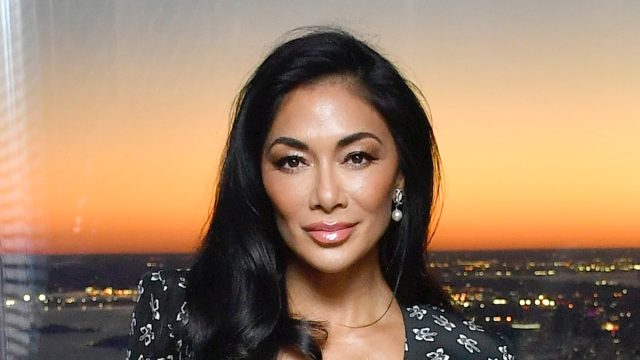 While you were unwrapping presents, many celebrities were packing their suitcases, off to far-flung and sunny locales for the holiday break—and they made sure to bring their swimwear. How did Nicole Scherzinger, Dua Lipa, Katharine McPhee, Sarah Michelle Gellar and many more spend their time—and how to they stay so fit? Read on to see 10 stars who have stayed in shape and the photos that prove they work—and to get beach-ready yourself, don't miss these essential 30 Best-Ever Celebrity Bathing Suit Photos!
`
Nicole Scherzinger is always looking fit in her photos. And her boyfriend Thom Evans "is always there for the vibe checks," she captioned one post near Christmas. In it, she and her partner are on the beach in bathing suits, dancing to the throbbing tune of MizOrMac's Bites The Dust. Her wellness advice: "Not been feeling the greatest lately, so got outta my head and sweat it out…. No one is gonna do it for you. So DO YOU and DO IT FOR YOU. Stay strong family, find the good light and keep shining."
Dua Lipa posted a series of swimsuit selfies from the beach, captioning them "see ya in 2022". Earlier this week, she posted more swimsuit photos, "living on island time." She works out first thing in the morning and tries to remain authentic to herself. "Being a female pop artist, you have to spend a lot of time proving yourself. People think I'm just this 'industry thing' but every song I've written is real, authentic and mine," she told Refinery29.
In honor of Guthrie's 50th birthday, colleague Al Roker posted a photo of the two in the pool together. "I am so thrilled my dear friend @savannahguthrie is now halfway to a #smuckersjar I can't wait to see what the next 50 bring!! #happybirthday Savvie G!!" he wrote. "I've never once felt good about how I looked on the outside," she told Health for its May cover in 2019. "I think all of us women spend so much time not feeling like we measure up. And what a waste of energy. I'm not there yet, but that's my goal."
McPhee made headlines this week twice—once when her husband, David Foster, posted a swimsuit picture of her with the caption "what baby"—a reference to her fit postpartum body—and then later when she clapped back at haters of his image and caption. She said: "ok the press around my husbands photo he posted of me is so dumb… so I hope this photo helps lol. I'm sorry but we are not sorry. And for all of you who can't deal with it maybe this helps. I've struggled with weight my whole 20s and 30. I've gone up and down 10 times over. Does that make you feel better? There is nothing wrong with that -most people do. I lost this baby weight without dieting. Zero. Diets are the worst and I've had zero pressure from anyone. I've let me body do its thing and found a great workout. That's it. And guess what? I'll probably gain weight again at some point too. Who cares? BUT people freaking out about what my husband captioned seriously get a life… Stop being so offended by what people post who have zero impact on your life and move on. Maybe you should have more of an attitude of like, let's say… "oh that's nice he thinks his wife is hot." I cannot with this overly sensitive society right now. But as Taylor Swift said haters gonna hate. byyeeee"
Gabrielle Union seemed to be on an endless vacation in paradise, posting multiple images in swimsuits. "In addition to doing 15 to 20 minutes of cardio daily, Union credits her toned body to a regular combination of strength training and Pilates," says Marie Claire. "I'm not a morning person, but I have to work out early because of my schedule."
"Sun's out," Zeta-Jones captioned a photo of herself in a bathing suit. How does she stay fit? "We're big on family meals … we stop and we sit down and we have lunch," she once said. "Something light that doesn't weigh me down too much." Such as: "A spinach-arugula mix of leaves, pine nuts, tomatoes…I sometimes put a little blue cheese…I like to throw some dried cranberries in," she says. 
Sarah Michelle Gellar posted a few swimsuit photos this week, and why not; she looks fantastic at age 44, and she had "vacation mode activated." "Sometimes, I'm so tired at the end of the day I just want to go to bed, but I have to take time for myself to take a bath, read a book, or catch up with my friends so I don't lose myself in the minutiae of the day," she tells Bustle. In the morning: "Coffee. Sometimes a little Stevia and that's it. It makes up for my daughter. She orders those ridiculous Starbucks secret menu things and I'm, like, mortified. I'll just take my iced coffee. I pretend I don't know her at Starbucks."
The model frequently posts photos looking great in swimwear, and this week was no exception. She stays lean by keeping it green: "I'll do either a salmon salad with butter lettuce or mesclun greens and black olives plus, sweet potatoes for heartiness and roasted almonds for crunch," she tells  Women's Health. "I love a hearty salad."df44d9eab23ea271ddde7545ae2c09ec
Selling Sunset star Emma Hernan celebrated her birthday in Cabo San Lucas, Mexico. She stays healthy by eating right, and launched her own vegan food company. "For many Americans, meals center around the meat. After all the Department of Agriculture reports that 222 pounds of meat are sold per person per year in the U.S. But when researchers asked nearly 70,000 volunteers about their diets, then tracked them over time, they found lower cancer rates among people who didn't eat meat at all," reports the Mayo Clinic. "In fact, vegans — those who don't eat any animal products including fish, dairy or eggs — appeared to have the lowest rates of cancer of any diet. Next in line were vegetarians, who avoid meat but may eat fish or foods that come from animals, such as milk or eggs."
The supermodel looked great in a bathing suit. Her secret? "Sprint, don't run, because that immediately sparks your metabolism and stuns your body by engaging your muscle groups in a very explosive way," she told Bazaar. "I can't run for 40 minutes at the same pace, listening to music. I will do 20 minutes and then I'm dying. I don't do the long, methodical routines of swimming 40 laps either. I want to be in the ocean fighting waves, not being in the pool staring at the clock and only seven minutes has passed when I'm already exhausted."
---