Nicole Scherzinger in Bathing Suit is "Into the Vibes"
She and Thom Evans dance to MizOrMac's Bites The Dust.
Nicole Scherzinger is having a blast at the beach! She and her partner, rugby player Thom Evans, in their bathing suits posted a fun little video on Instagram, set to the throbbing tune of MizOrMac's Bites The Dust. "When you're absolutely into the vibes," she captioned the video at the beginning, in which she alone posing to the music, "but he's vibing even more," the next caption reads, as the camera shows Thom playing air guitar. Together they bob their heads in sync. How does Nicole stay so fit while having so much fun? Read on to see 6 ways Nicole Scherzinger stays in shape and the photos that prove they work—and to get beach-ready yourself, don't miss these essential 30 Best-Ever Celebrity Bathing Suit Photos!
`
"I don't dance…I WERK," Nicole captioned an infamous Instagram video of her working out in a bathing suit. She was doing cardio and resistance training. "Healthy adults should aim for at least 150 minutes of moderate aerobic activity or 75 minutes of vigorous aerobic activity a week, or an equivalent combination of moderate and vigorous activity. That doesn't have to be all at one time, though. For example, brisk walking for 30 minutes, five days a week meets the guidelines. Aerobic exercise can even be done in short blocks of time, such as several walk breaks spread throughout the day. Any activity is better than none at all," reports the Mayo Clinic.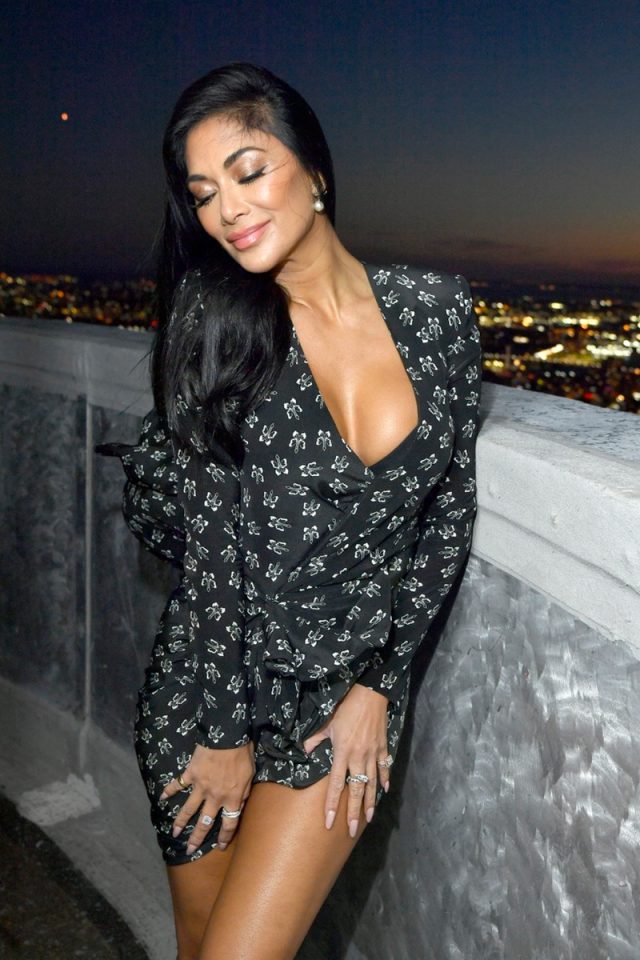 "A set of dumbbells and a willingness to use them can work wonders," says Robert Freed, D.O., an orthopedic surgeon at Mayo Clinic Health System in Mankato, Minnesota, tells the Mayo Clinic. "If you're willing (and able) to get pumped up, try these basic, but effective, moves for beginners.
Bent over row

Biceps curl

Calf raise

Chest press

Reverse fly

Squat

Triceps extension"
3
She Eats Healthy—Most of the Time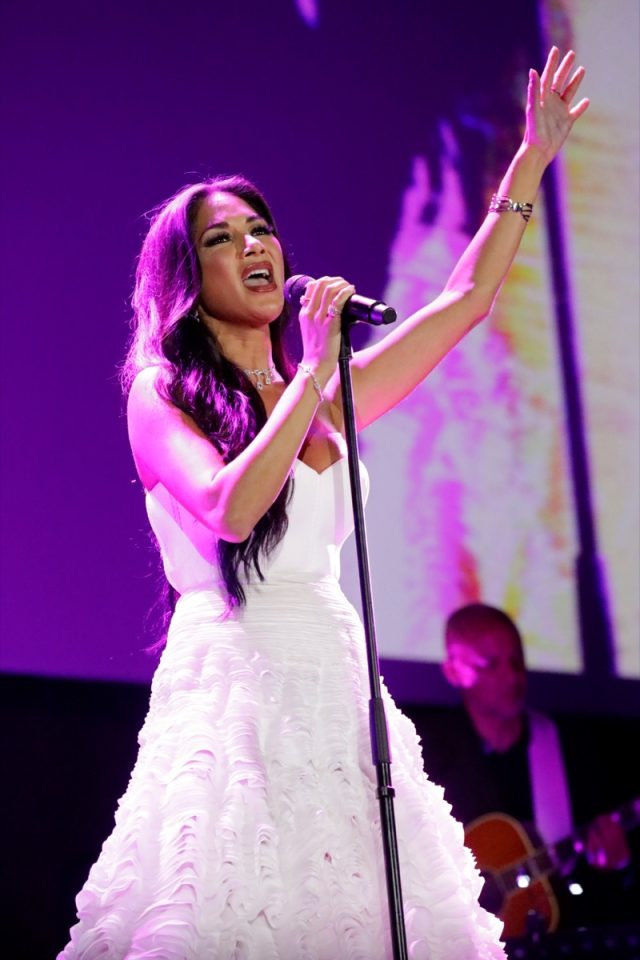 Nicole believes in eating healthy—most of the time. "Don't deprive yourself of anything because eventually you'll crave it and then you might binge on it. Everything in moderation," she said to Women's Health UK. "For breakfast I love eggs and toast and smoked salmon or bacon, or porridge. For lunch I like maybe some soup or some sushi. For dinner, anything from pasta to rice, and meats and veggies, to sushi. When I'm going to indulge, I love pasta, pizza, I love Mexican with lots of cheese. I love French fries, or crisps – salt and vinegar crisps. In terms of snacks: almonds, coconut water, bits of coconut, baby carrots."
4
She Doesn't Skip Leg Day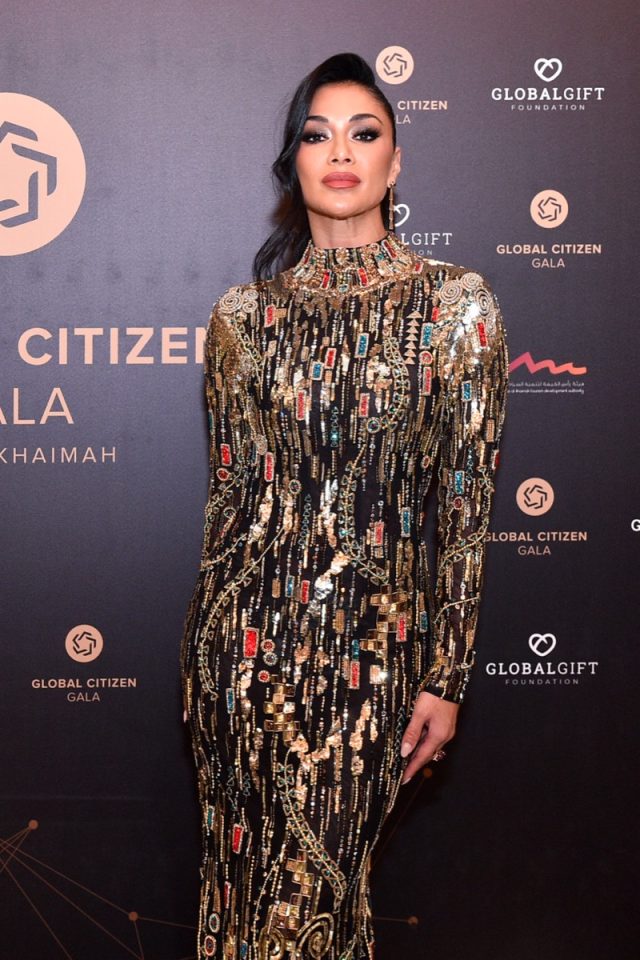 Nicole has been seen doing lunges. "Now's the time to incorporate bodyweight exercises into your workouts. These tried and true movements include things like pushups, squats, lunges, planks and burpees. They're convenient, efficient and inexpensive (aka free). Pick a few different movements and create a circuit workout by completing as many reps of that one movement as possible in one minute. Then rest for a minute and continue on to the next movement and do the same thing. Repeat this for 15 to 20 minutes," reports the Cleveland Clinic.
df44d9eab23ea271ddde7545ae2c09ec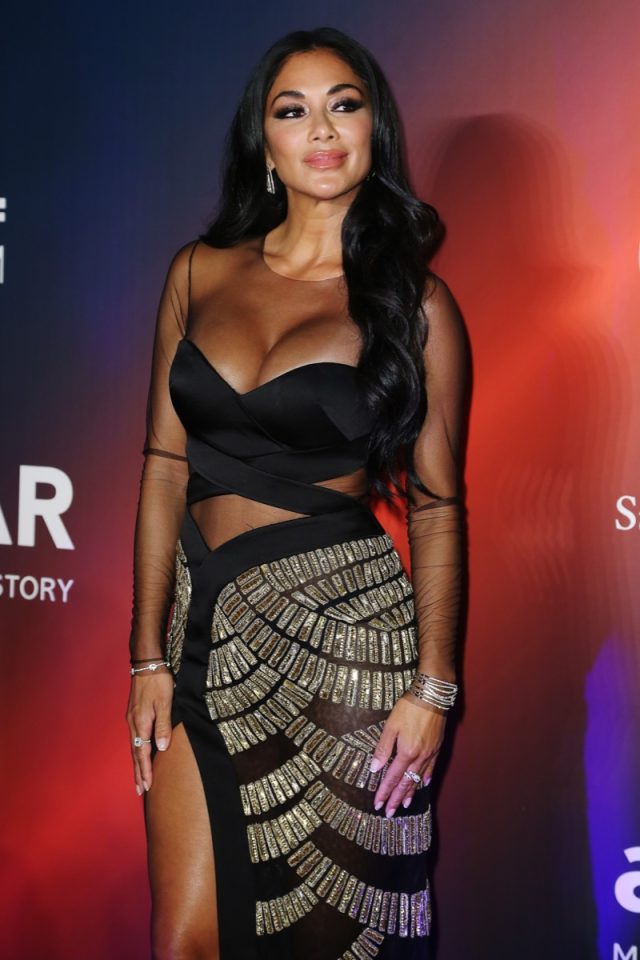 "If you have access to a treadmill, stationary bicycle or elliptical, the internet has many amazing virtual rides, runs or walks to choose from," suggests Neha Vyas, MD to the Cleveland Clinic. "Traveling may be difficult right now, but with a few computer clicks, you could be riding your stationary bike on the streets of Lisbon, or anywhere else you choose. Imagine exploring some faraway locale, all from the comfort of your living room. Try imagining yourself in this location post-COVID!"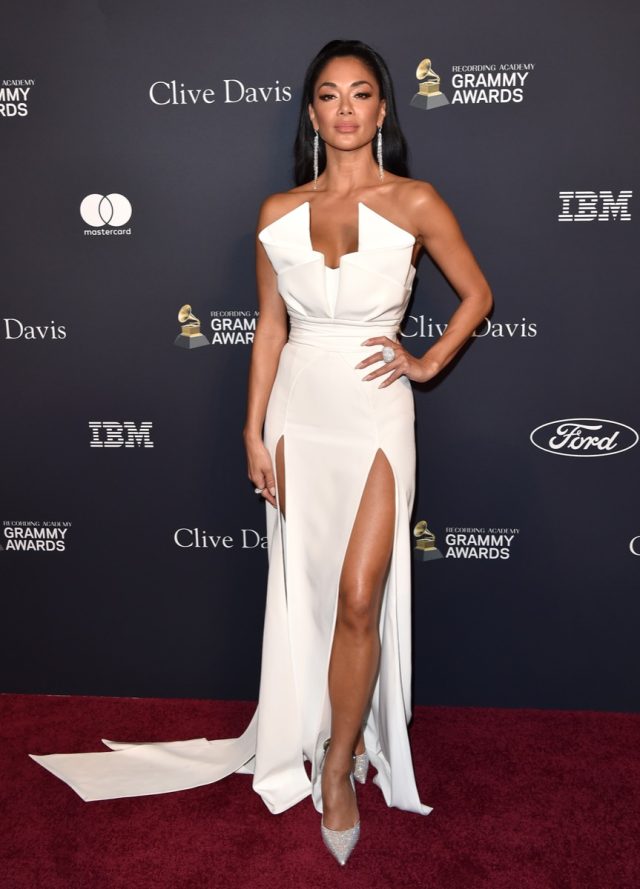 As seen in her video with Thom, Nicole can find the beat and move to it. "Aerobic exercise can reduce health risks, help maintain a healthy weight, strengthen your heart and boost your mood. If you enjoy Zumba, you're also more likely to do it regularly and experience its benefits as an aerobic exercise," says the Mayo Clinic.
---