Olivia Wilde Makes Sustainability Sexy with New Campaign
Here's how the star keeps herself in shape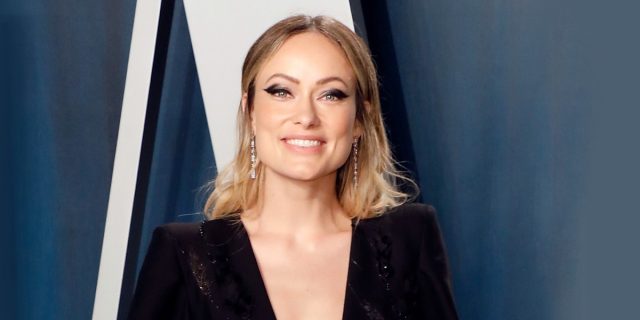 Olivia Wilde is stripping down for a cause! The star, who is chief brand activist of True Botanicals, an all-natural, sustainably sourced skin-care line, celebrated her fifth anniversary in the role by starring in a new campaign. "Sustainability is sexy," she told Vogue about the stripped down images. "People tend to equate indulgence with something that is naughty. If it's environmentally responsible, if it is better for your health, it can't be indulgent. I think we need to dig deep to reconstruct the cliché surrounding sustainability in beauty and allow people to understand that they can indulge in skin care and feel like they are treating themselves, even if it's something that's actually very good for the environment." How does Olivia stay healthy? Read on to see 10 ways Olivia Wilde keeps herself mentally and physically in shape and the photos that prove they work—and to get beach-ready yourself, don't miss these essential 30 Best-Ever Celebrity Bikini Photos!
`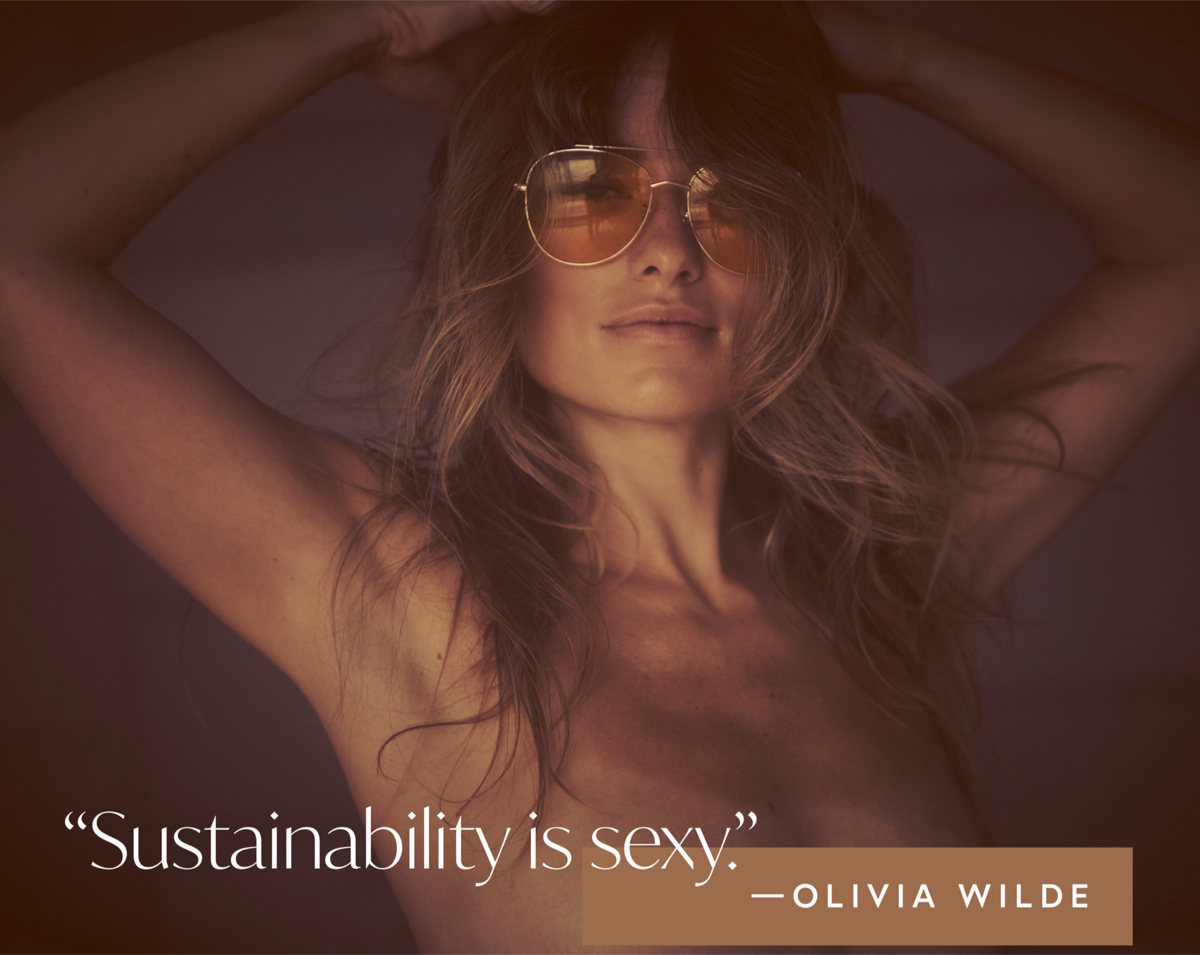 Olivia tries to maintain a healthy lifestyle, "but it's all about balance" she told ​​ CNBC Make It. "I think anyone who's ever had even a small period of their life where they clean up their act — first begin to eat healthy food and exercise and use natural products — they'll always say … I feel my best. But sometimes it's hard to sustain that lifestyle. You know it's tricky for anybody to stay totally clean."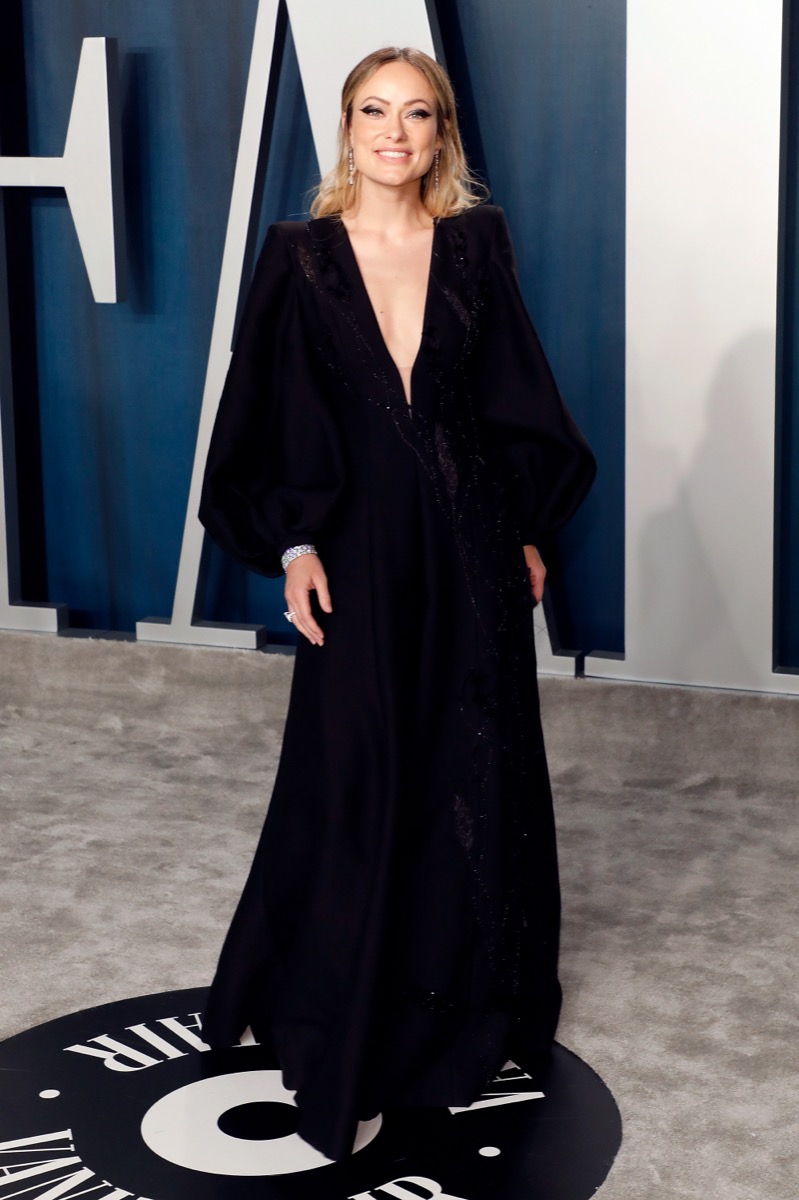 Olivia is all about staying active, which is easy when she is in New York City. "We already walk more than people in a lot of other cities. But when you have an option to walk or take a car, walk if it's an option. I'll take the stairs," she told CNBC. "There's often a way to [be active]. Rather than sitting at home and taking a call and doing a phone meeting, walk around. You could often incorporate activity into your life."
3
She Does Transcendental Meditation
Olivia dabbles in Transcendental Meditation and trained at the David Lynch Foundation. "I'm not consistent enough…. I want to get better at that," she told CNBC. 
4
This Is Her Favorite Smoothie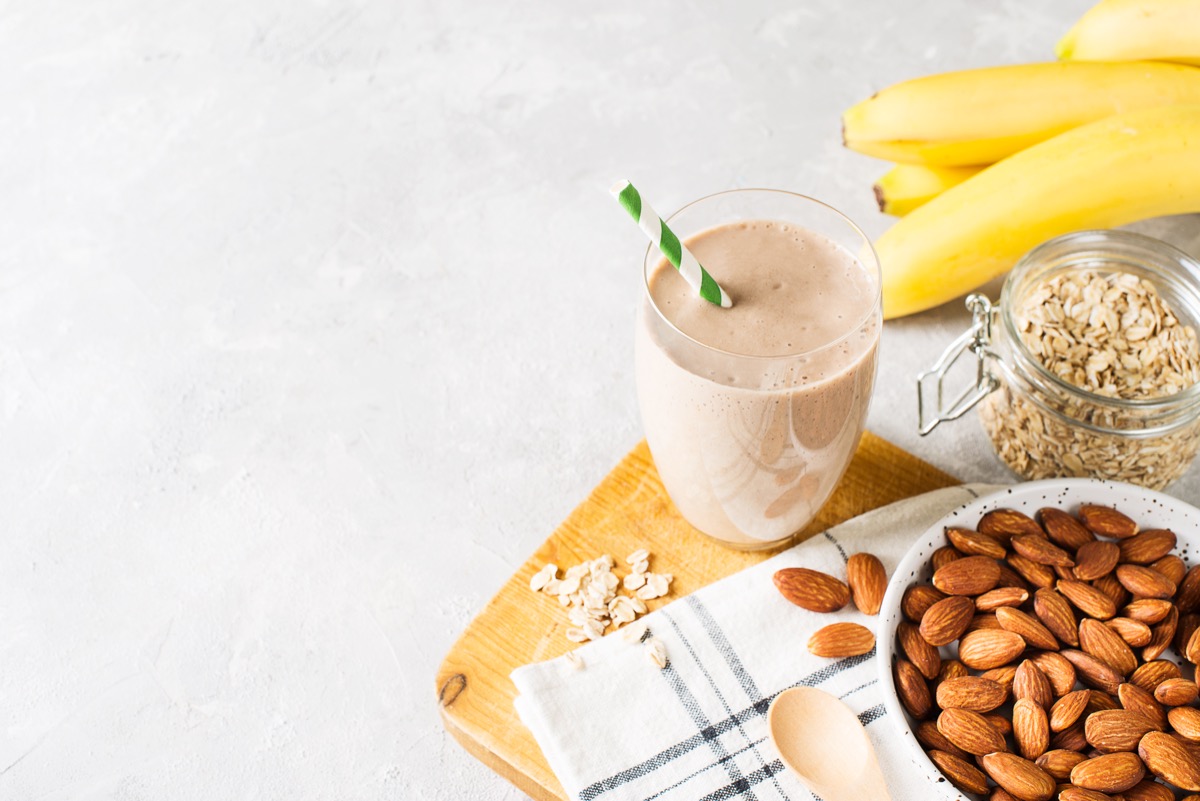 Olivia loves almond butter based smoothies."I've found it's a constant in my smoothies. I'll use banana, almond milk, almond butter, then some kind of green—maybe spinach or kale and blueberries. Sometimes I'll use cacao to make a yummy chocolatey thing that tastes more like a shake than a smoothie. People who do just straight green smoothies are too intense for me," she told Well + Good. 
5
She Sneaks in Quick Workouts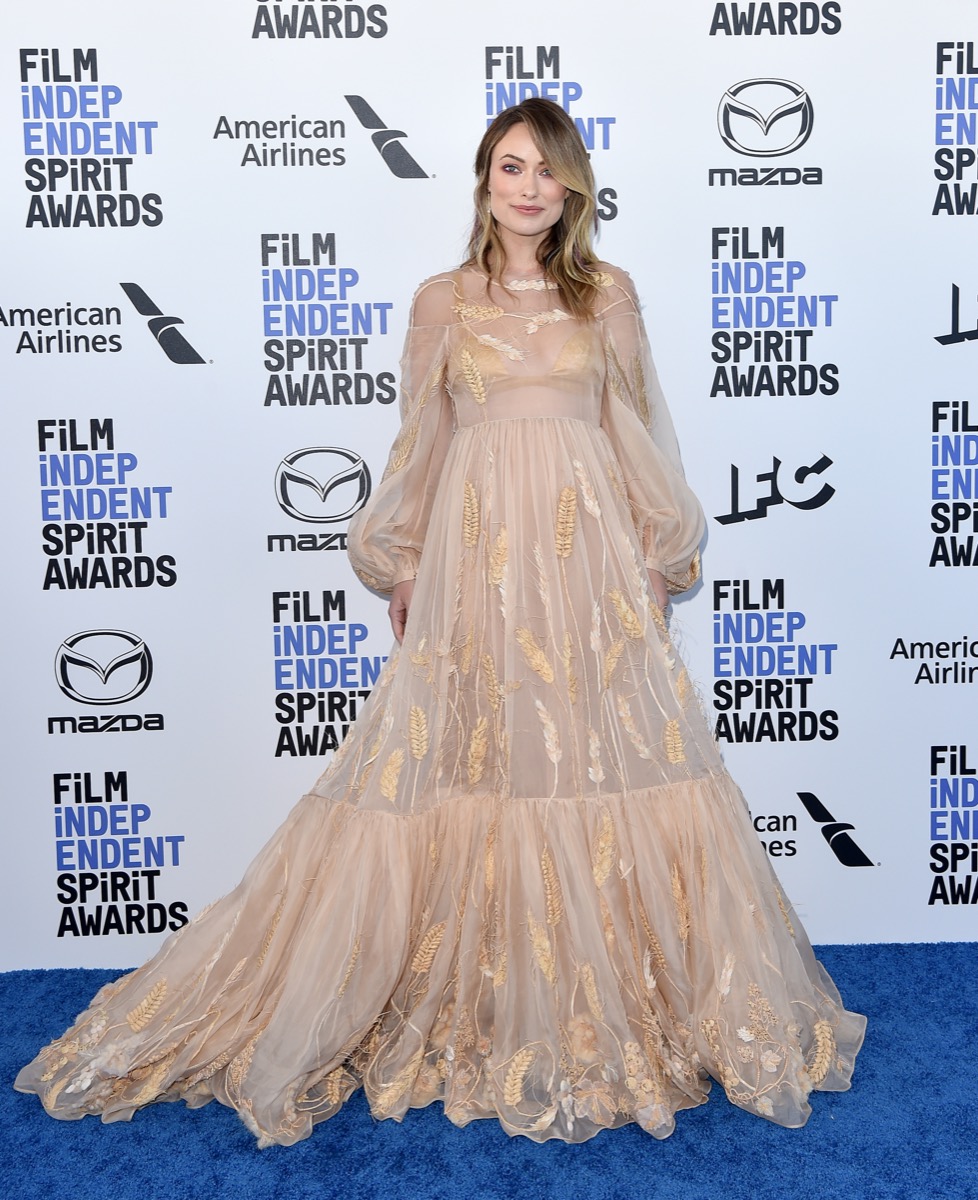 "If I have time, I'll work out after the kids are off and settled. I'll work out in my house, or if I have time I'll go to a studio or a class—but I have less and less time to do that, so it's all about finding stolen moments," she explained to Well + Good. "Now that I'm doing a play, in my dressing room if I have 20 minutes before a show, I know enough routines to do my own and squeeze it in when I can."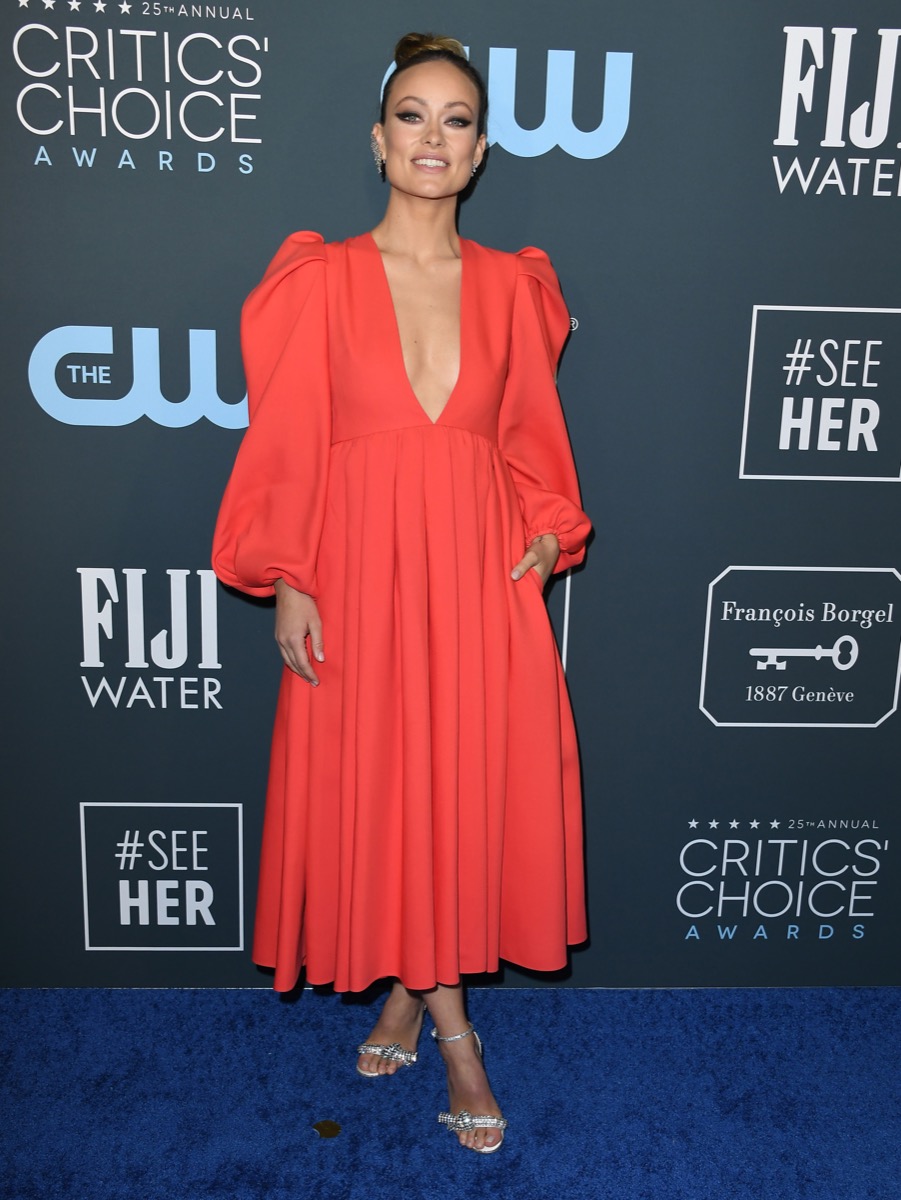 Olivia revealed to Byrdie that dancing is her favorite form of exercise. "I love a good dance class. I like contemporary, I like hip-hop, I like ballet—yeah, I think dancing is the most fun kind of workout," she said.
7
She Celebrates Her Body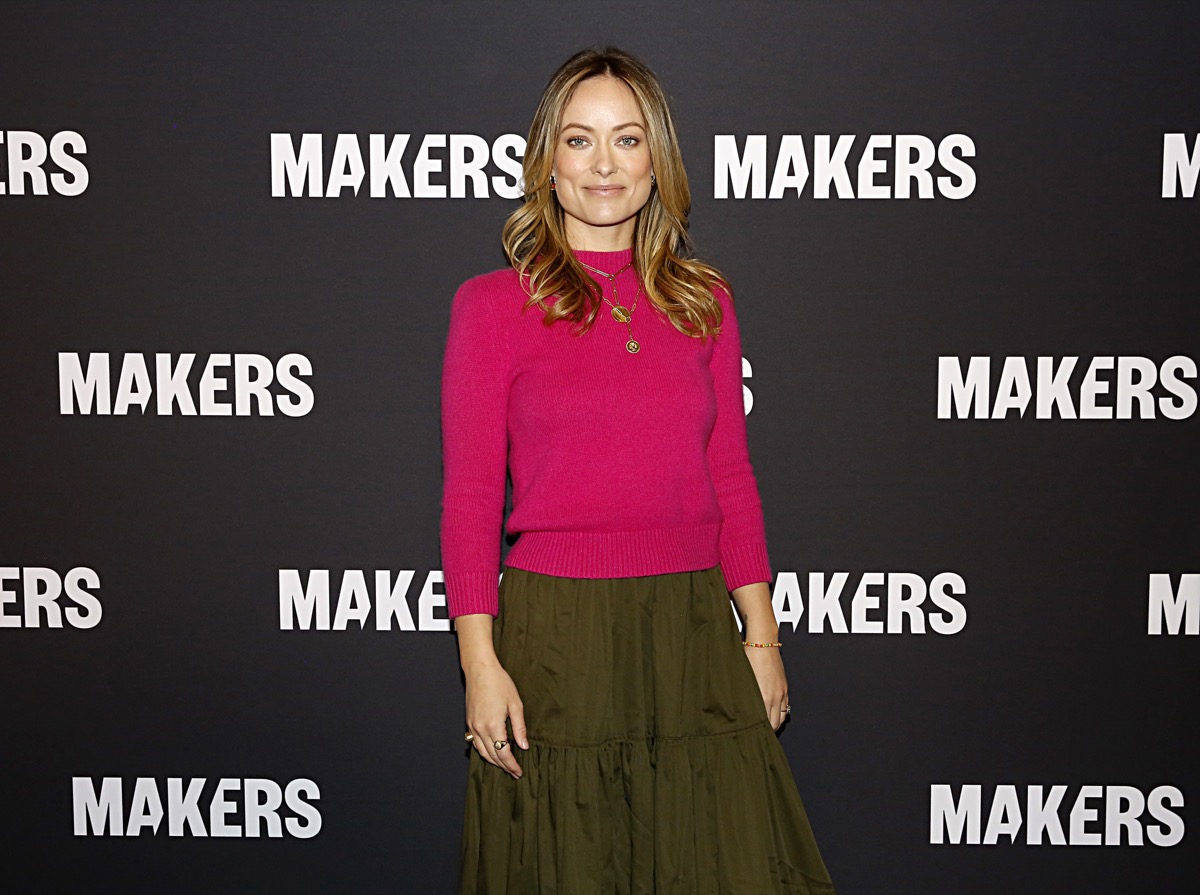 "[When it comes to] our relationship to our bodies and celebrating our bodies, we all come to that from very different perspectives and experiences," Olivia told Vogue. "I am someone who has had two babies, I'm in my late thirties, and I love my body now more than I ever have. I enjoy the opportunity to take care of myself. That's what my beauty ritual is: Taking care of myself and celebrating my body at this stage of my life."
8
Exercise Makes Her Happier
Olivia recently upped her commitment to exercise. "What this past year has taught me is the most valuable thing we have in life is time and the freedom with which to spend it the way you want to and with the people you want to. I think that it really affects your health. The way that you view your time affects your health and choosing to spend time focusing on your family, on people you love, on your health and exercise," she xplained to Vogue. "I probably started exercising more this year than I had in a while and it's because I feel better that I ever have. I think sometimes, you know, it's the chicken or the egg. Will exercise make you happier? Do you have to be happy to work out? I don't know, but I am in a really good place in my life. And that translated to taking care of myself better than ever. And I'm spending my time in a way that allows me to have a generally healthier, happier lifestyle." 
df44d9eab23ea271ddde7545ae2c09ec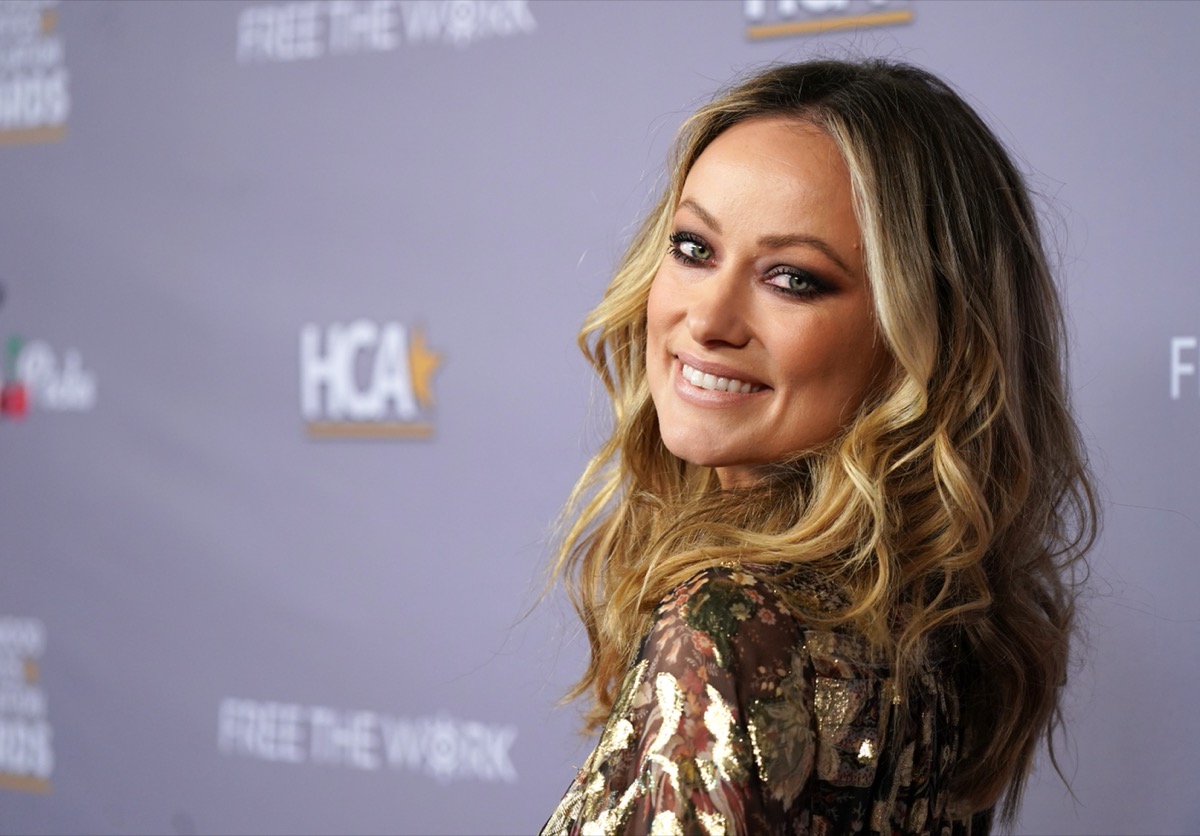 Olivia has also started drinking more water. "Finally finding that water bottle that you don't mind having everywhere. I decided that that's really the key: Get the water bottle that you actually like reaching for and you'll find yourself drinking way more," she told Vogue. "It's really funny because it's the Nalgene water bottle. The most simple, old-school one is the size that I find that I don't mind having with me everywhere. It's a step in the right direction. It's still, you know, made of plastic. So it's not the best thing in the world. I also have the titanium ones. But I've moved fully away from, you know, plastic, like the Fiji water bottles that I used to have everywhere."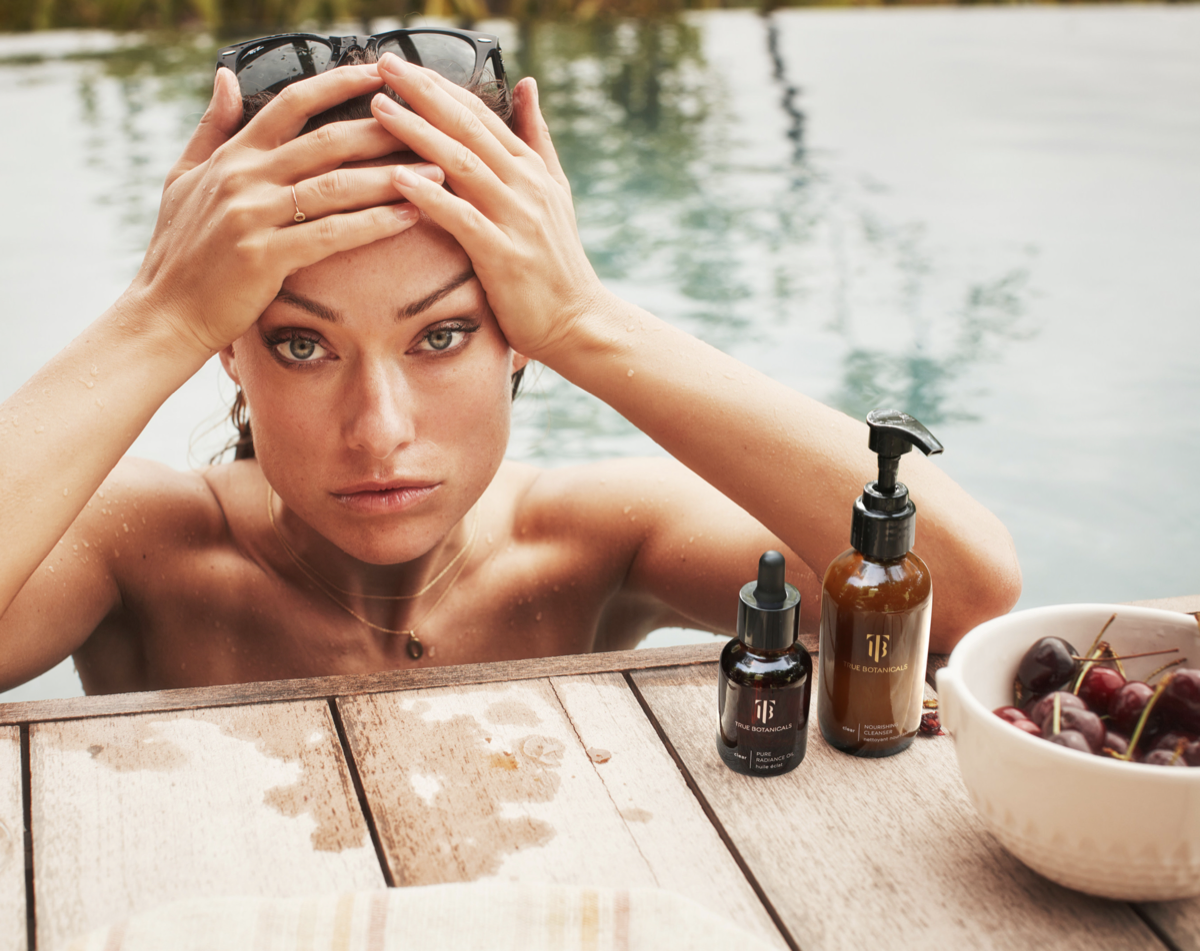 Olivia is a big proponent of "me" time. "Hiking, swimming, reading, meditating, taking baths, being quiet… the opportunity to be quiet. I do consider exercise to be a me-time ritual too. It's impossible to get all of those things in a day, let alone a week. But I aim to incorporate them into my day. I also think ridding yourself of social media. I know it's hard when you work in an industry that relies heavily on it. But on a personal level, I really have found that to be something that has brought a lot of peace into my life," she told Vogue. 
Leah Groth has decades of experience covering all things health, wellness and fitness related.
Read more
---