Paulina Porizkova Shares Makeup Free Selfie
Here is everything you need to know about her healthy approach to aging
Paulina Porizkova has #greypride! The 56-year-old supermodel, who is quickly becoming an inspiration to women around the world, is embracing the natural aging process. On Tuesday she shared a photo of her makeup-free face, explaining why she opts to post untouched photos on such a filter-friendly social media platform. Read on to hear what Paulina Porizkova had to say and read about some of the other ways she is embracing her age the healthy way—and for more celeb inspiration, don't miss these essential 30 Best-Ever Celebrity Bikini Photos!
`
1
"Sexy Has No Expiration Date"
Wrote Paulina: "I was recently in a restaurant, and as I came back from the ladies room to go back to my table, a young woman at the bar stopped me. 'Are you- are you…' she was fumbling around for a name. I wanted to to get back to my table, so I decided to make it easy on her. I smiled and nodded "yes, I am" as I tried to walk past. And then she said it. 'YOU'RE THE LADY WHO CRIES ON INSTAGRAM!'"
"That stopped me," she continued. "This woman was much too young to know me as a model. She knows me as the lady who cries on Instagram," she wrote. "Then the young woman continued to thank me! She thanked me for being honest and sharing painful stuff , because it freed her to do the same. It released her shame of feeling guilty for having a range of emotions, and for not having to pretend. I think it was the best compliment I have gotten in years. THANK YOU PRETTY GIRL AT THE BAR😘 #truthisnotalwayspretty #betweenjloandbettywhite #sexyhasnoexpirationdate #greypride #nofillers #nobotox #nofilter 💯The reason I put in these hashtags is NOT to shame women who have had work done! Merely to let those who haven't and those are aren't sure if they should – see a face that's resolutely without. Because untouched faces in the public eye are fewer and further between."
2
She Recently Shared A Photo of Herself Crying
Paulina is trying to be transparent, posting about her bad days as well as good. "I know you all enjoy happy posts, seeing people pick themselves up, dust off their pants and get back on the horse, all while smiling to let you know this fall just made them stronger and better people. But. Everyday is not a happy day in the path of recovery," she wrote in a recent post. "Trust after being betrayed seems as far fetched as being shot into space. Correction. It's easier to see myself shot into space at this moment. When you've been betrayed- promised something, only to have that promise broken without your participation – you were blindsided. You trusted someone you loved, and now all love is suspect. But love is not possible without trust. And a world without love is not worth living. (All kinds of love). So what does one do when you want to stay open, but the wind of betrayal keeps slamming the door? I guess -maybe – walk outside and brave the weather? You'll find me in the metaphorical closet pilling on layers for protection.🤣. For you who'd like to point out a crying selfie is the height of narcissism, I whole-heartedly agree!🤪 #nomakeup #nofilter #grief #heartache #justsitwithit."df44d9eab23ea271ddde7545ae2c09ec
3
She Suffers From Anxiety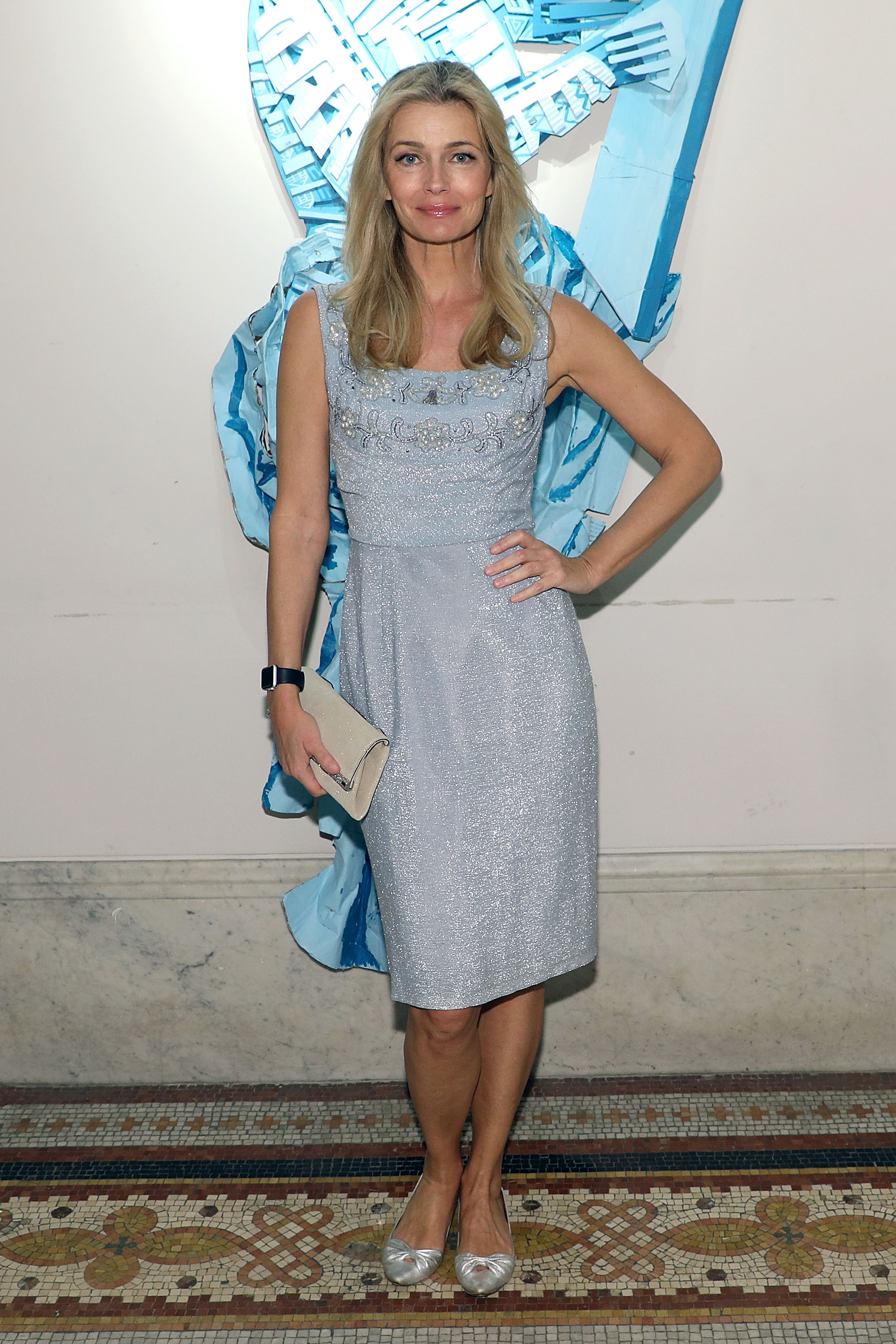 In a recent interview with  Elle, Paulina revealed she started exercising to help with her panic attacks and to get off antidepressants. "I found out if I worked out every day my anxiety was kept a lot at bay. And I felt better. So how great is that?"
Paulina has lines on her face, and she proudly shows them off. In a recent selfie shared to her Instagram, in which she was making a seriously funny face, sh added the hashtag"#clearlynobotoxhere."
5
She Has a Healthy Approach to Exercise
Paulina has a laid back approach to exercise, which she didn't start doing until she was 40. In a recent post she revealed that she does Pilates when in New York City, and while in the country she bikes and works out with her personal trainer. 
Leah Groth has decades of experience covering all things health, wellness and fitness related.
Read more
---