Rebel Wilson in Bathing Suit Flaunts 80-Pound Weight Loss
Here's how the spokesmodel stays so fit.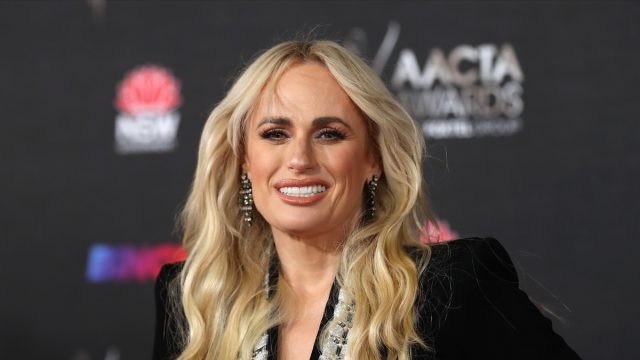 Over the past few months, Rebel Wilson has been sharing photos of herself splashing around a tropical beach in her swimsuit on social media, showing off the results of her nearly 80-pound weight loss. In case you have been curious where in the world she was traveling in all of those picturesque snaps, the mystery locale was unveiled this week with the announcement of her new Tourism Fiji campaign "Open for Happiness." On December 1, the South Pacific island nation recently opened its doors back up to tourism after being closed for nearly two years, and Rebel makes a serious case for packing your bags and booking a stay – especially as she walks on the beach in her neon orange swimsuit. "When someone asks you whether you want to visit Fiji – there is really only one answer isn't there? It's one of the most beautiful places in the world," she exclaims in a press release courtesy of Tourism Fiji. "I had the best time filming this campaign, there really is nothing like the white sand and clear waters of Fiji. It is truly breathtaking." But it isn't just the crystal blue waters she appreciates. "I love Fiji the most for its people. Everyone greets you with a smile and a 'bula', the warmth and hospitality of everyone I met is something I will always remember. Fiji truly is open for happiness," she says. How did the 41-year-old get into the best shape of her life and become a spokesmodel? Read on to see 10 ways Rebel Wilson stays in shape and the photos that prove they work—and to get beach-ready yourself, don't miss these essential 30 Best-Ever Celebrity Bathing Suit Photos!
`
1
She Put Her Health Ahead of Her Career
In a recent interview with BBC Breakfast, Rebel revealed that she prioritized her health over her career. "I got a lot of pushback from my own team actually, here in Hollywood, when I said, 'OK, I'm going to do this year of health, I feel like I'm really going to physically transform and change my life'," she explained. "And they were like, 'why? Why would you want to do that?'" she said. "Because I was earning millions of dollars being the funny fat girl and being that person."
2
She Takes Leisure Walks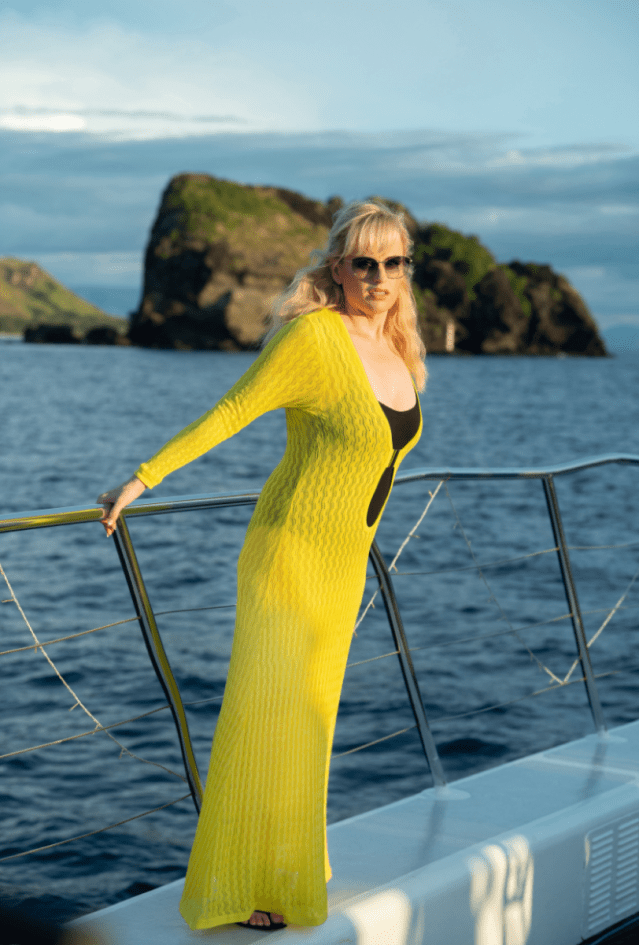 Rebel recently revealed to TODAY Health that her exercise method of choice is walking. "It's just about keeping your body moving and keeping the blood pumping. I feel like sometimes people think you need to work your body really hard to get results, and yeah, if you were training to be the next Thor or something you would be doing hardcore things, but as a regular person, walking is just so healthy for you. The body is designed to move in that way," she explained. "When I go for a walk, I can put in a podcast or listen to music, and it's so easy to do anywhere in the world. I can just go out and do it. It's become my favorite form of exercise right now."
3
She Avoids Stress Eating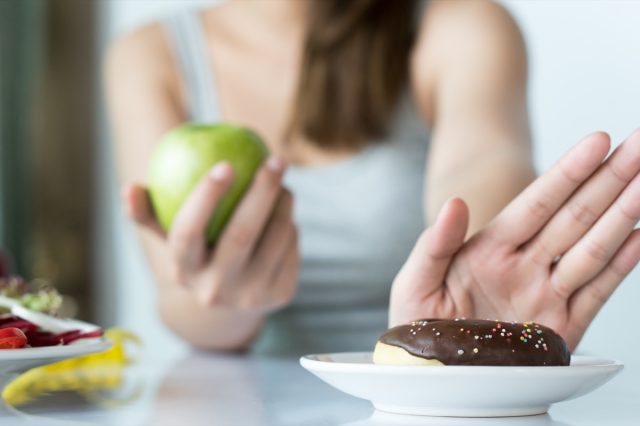 Rebel maintains that stress-eating is an issue and something to look out for. "It's actually been stressing me out a little bit … I was like 'Oh God, what if I go back to my old habits of eating a whole pint of ice cream because I'm stressed?'" she said. "Or reach for the sugar, because that's what I do when I'm tired and stressed."
4
She Prioritizes Self Care
Rebel continues prioritizing self-care, which involves regular massages and facials, eight hours of sleep a night, and taking vitamins. "When I'm filming, at about 3 p.m., I would go and take all my Olly vitamins and stuff," she explained to Today. "It felt like a treat, because they're so yummy … They're not candy, but they (remind me) of the Haribo gummy bears I used to eat and they actually have things that are good for me."df44d9eab23ea271ddde7545ae2c09ec
5
She Doesn't Focus On the Numbers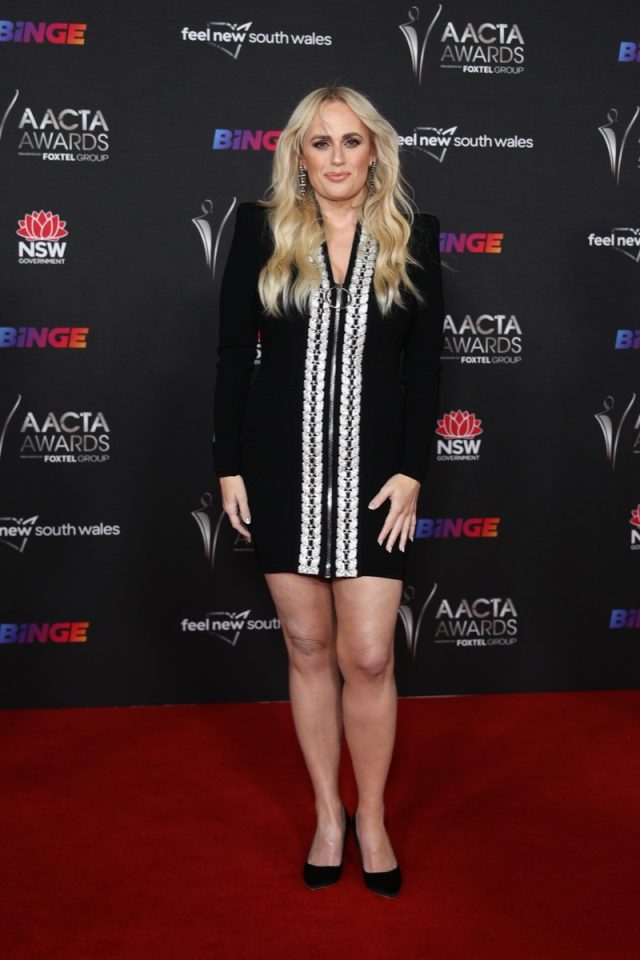 Health is not a numbers game for Rebel. Instead, she is simply committed to being a "healthier version" of herself. "Just give it a go," she suggests. "Don't beat yourself up if in the past you were unhealthy, because I definitely was engaging in unhealthy habits like eating junk food and sugar all the time. But it doesn't do any benefit to beat yourself up. It's more about going 'OK, I'm going to do this for me.' … Try things throughout the year, different lifestyle habits that are positive and healthy, and see what results you get. Any steps that you take towards having better health is a plus."
Even though she may "annoy some people" with her health journey updates on social media, it helps Rebel stay accountable. "I feel really good within myself and I like to celebrate the journey," she explained. "And also, why I did it publicly was for accountability as well, because it's all good and well just having a little experiment and if you don't tell people about it you could just easily fail, whereas if I tell the whole world on social media, then that's pretty good motivation."
7
She Approached Her Journey From the Inside Out
Rebel knows that to be successful on any health journey, it starts from within. "I think because I approached it from all areas … the biggest thing that I haven't ever worked on was the emotional side, what I suffered from, I guess, as classical emotional eating … so I really worked on that side," she told Extra.
8
She Makes Exercise a Priority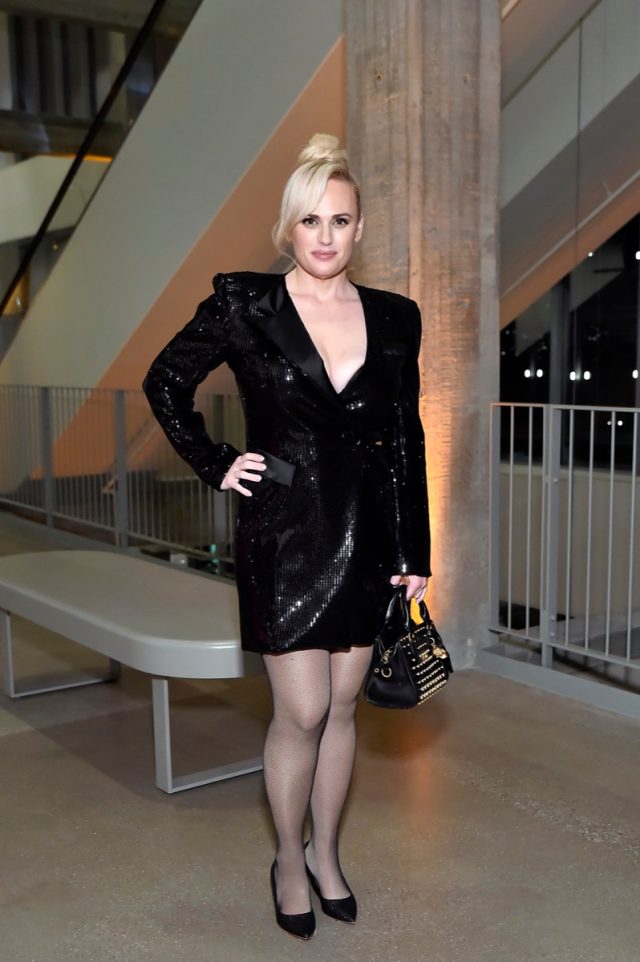 Even when Rebel doesn't have time to work out, she makes it. "This week was super busy but I got up super early 3 times (6am) and went on a hike…even did a couple of 100m sprints to get the heart rate even higher (although my 'sprint' is probably someone else's 'slow jog') but I felt proud of myself and now only 3kg's away from my goal weight!" she wrote on Instagram.
9
She Doesn't Define Herself By Her Clothing Size
Rebel is proud of her transformation, but it doesn't define her. "I think people are beautiful in all different sizes, and I would feel just as confident rocking my size 16 dress as I do now. I'm about a size 8 now," she told The Weekend Briefing. "I loved being bigger and it never stopped me from achieving anything in my life."
10
Oprah Is Her Role Model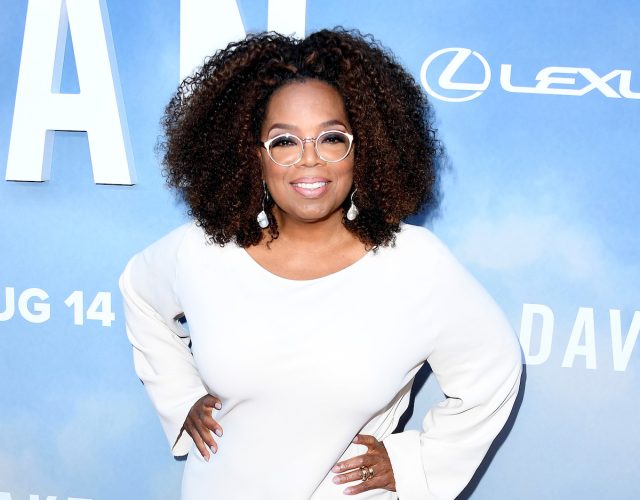 Rebel recently told  Australia's Daily Telegraph that she is not only okay with everyone's obsession with her weight loss, especially because another celebrity's weight loss inspired her. ."People are so obsessed with it," she explained. "But I get it. Oprah is one of my heroes. She's certainly struggled with eating issues and I would always watch her episodes when she spoke about that."
Leah Groth has decades of experience covering all things health, wellness and fitness related.
Read more
---