Rebel Wilson Reveals Exactly How She Lost 70 Pounds
Here is how she is keeping the weight off.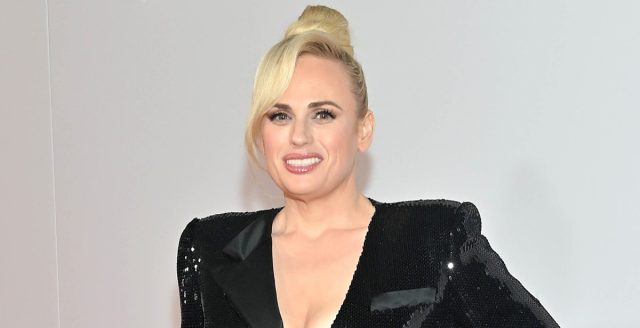 Rebel Wilson's health journey has inspired millions. The Pitch Perfect star, who has transparently detailed her weight loss on social media, has lost a whopping 70 pounds and is the healthiest version of herself.  In a new interview with TODAY Health, she opens up about her journey, revealing the small changes she has made to sustain her weight loss. Read on for 7 things Rebel Wilson does to stay in shape and the photos that prove they work—and to get beach-ready yourself, don't miss these essential 30 Best-Ever Celebrity Bathing Suit Photos!
`
1
She Takes Leisure Walks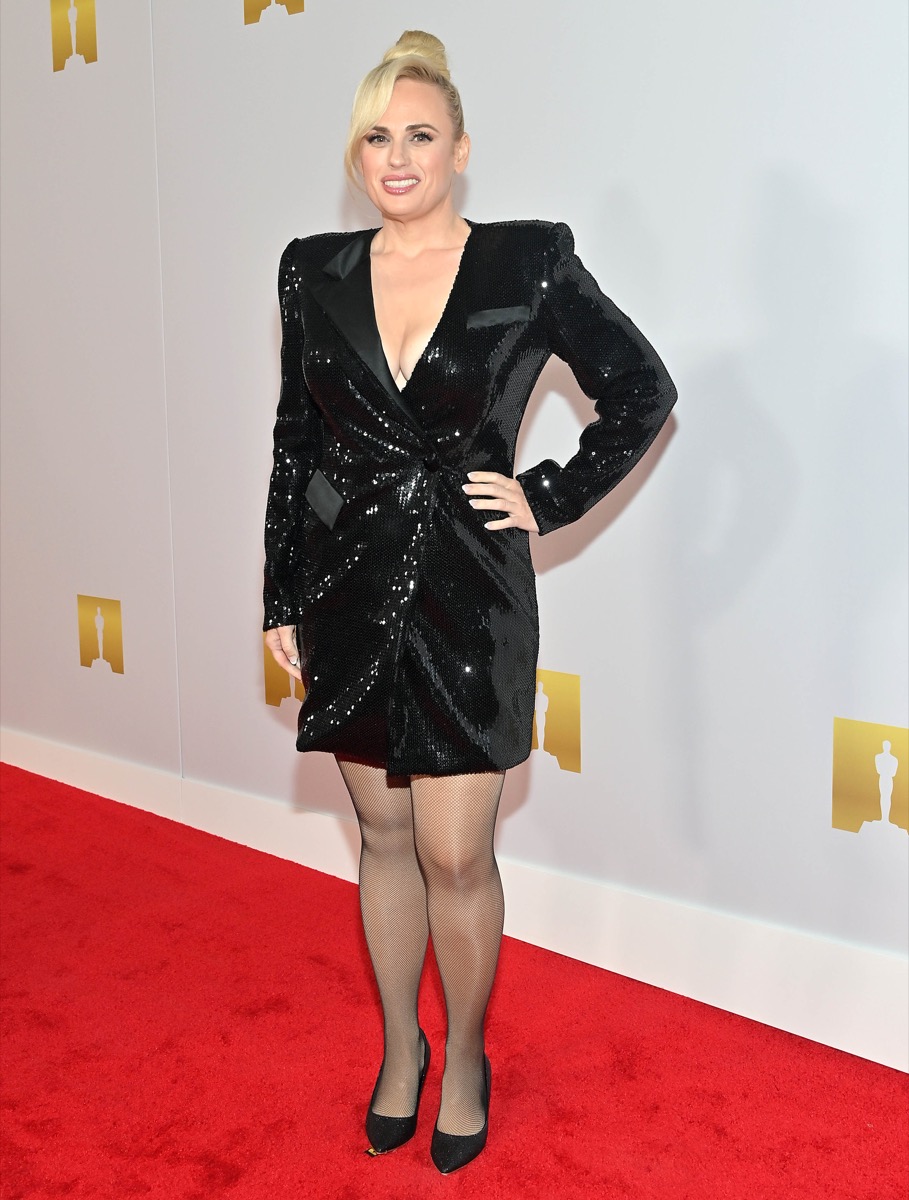 Rebel maintains that leisure walks are one of her favorite methods of exercise. "It's just about keeping your body moving and keeping the blood pumping. I feel like sometimes people think you need to work your body really hard to get results, and yeah, if you were training to be the next Thor or something you would be doing hardcore things, but as a regular person, walking is just so healthy for you. The body is designed to move in that way," she explained. "When I go for a walk, I can put in a podcast or listen to music, and it's so easy to do anywhere in the world. I can just go out and do it. It's become my favorite form of exercise right now."
2
She Avoids Stress Eating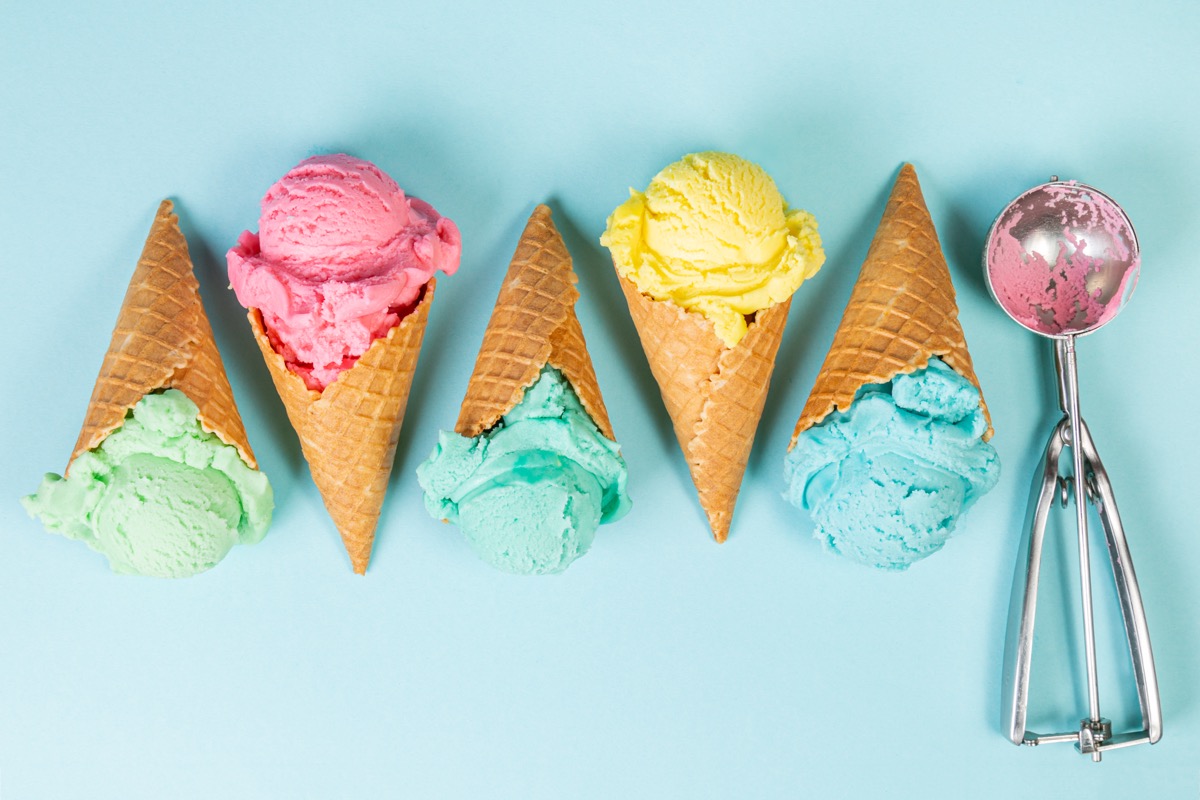 Rebel maintains that stress eating is a concern of hers, especially when she went back to work. 
"It's actually been stressing me out a little bit … I was like 'Oh God, what if I go back to my old habits of eating a whole pint of ice cream because I'm stressed?'" she said. "Or reach for the sugar, because that's what I do when I'm tired and stressed."
3
Her Lifestyle Habits Are Ingrained In Her
Rebel maintains she has yet to "gain back any of the weight" she lost in 2020, and has even lost "a few extra pounds" during 2021. "It is weird, because I haven't been trying to, it's just that the lifestyle habits that I did last year have kind of become ingrained. So it's good. I think I'm a little bit shocked, because I was worried. I think everybody who's struggled with their weight has at times (felt like that) … I've managed to maintain that for almost a year. It's just all those lifestyle habits changing."
4
She Prioritizes Self Care
Rebel continues prioritizing self-care, in the form of getting regular massages and facials, sleeping eight hours a night, and taking vitamins. "When I'm filming, at about 3 p.m., I would go and take all my Olly vitamins and stuff," she explained. "It felt like a treat, because they're so yummy … They're not candy, but they (remind me) of the Haribo gummy bears I used to eat and they actually have things that are good for me."df44d9eab23ea271ddde7545ae2c09ec
5
She Is Motivated By Her Dreams of Motherhood
"I'm still trying," Rebel explained when asked about her ongoing fertility treatments. "Women have that biological ticking clock, that's very powerful. But it's hard when you're a working woman to fit it in. But I'm trying to get some more options for that end. I don't know how it's going to end up, with that process, but I'm just trying it out. It's a high priority." It inspires her to continue her health journey. "The healthier I am, the more chances I'll have (of having kids), Thinking of potential future children to be healthy (for) is an extra motivation."
6
It's Never Too Late to Prioritize Health
Rebel maintains that it's "never too late to start" improving your health habits. "Some people go 'I'm old, I don't need to look good for anybody,' or 'I'm married,' or whatever," she said. "And I think what the pandemic taught us all is that health is so important. Your health is your world. It doesn't matter how much money you've got, if you've got terrible health, you can't enjoy anything and if you're healthy, you can live life to the fullest."
7
She Doesn't Focus On the Numbers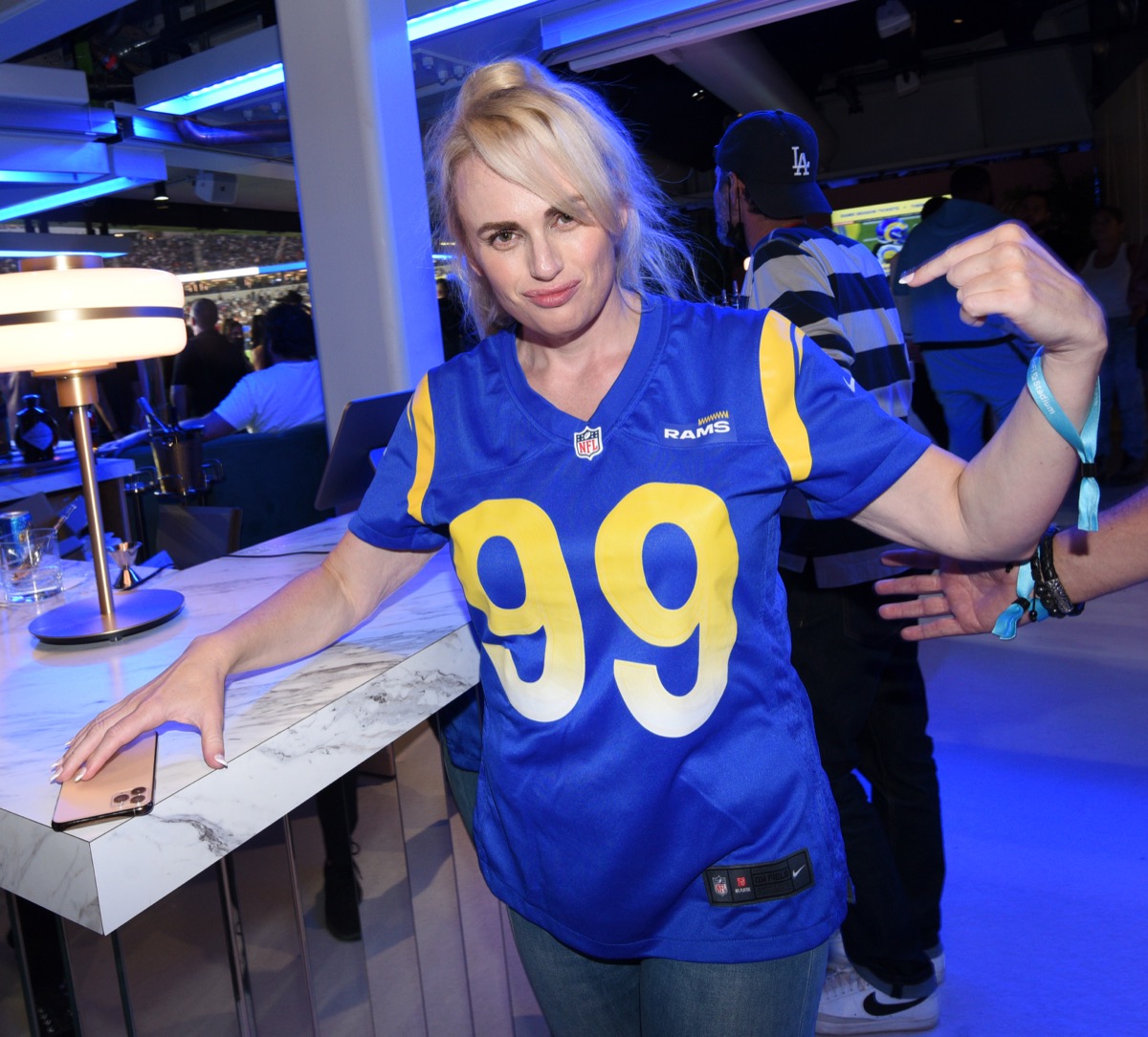 Rebel doesn't focus on numbers, but is simply committed to being a "healthier version" of herself. "Just give it a go," she suggests. "Don't beat yourself up if in the past you were unhealthy, because I definitely was engaging in unhealthy habits like eating junk food and sugar all the time. But it doesn't do any benefit to beat yourself up. It's more about going 'OK, I'm going to do this for me.' … Try things throughout the year, different lifestyle habits that are positive and healthy, and see what results you get. Any steps that you take towards having better health is a plus."
Leah Groth has decades of experience covering all things health, wellness and fitness related.
Read more
---