Roselyn Sánchez in Bathing Suit Celebrates "30 Anos"
Here is how the star, 49, looks half her age.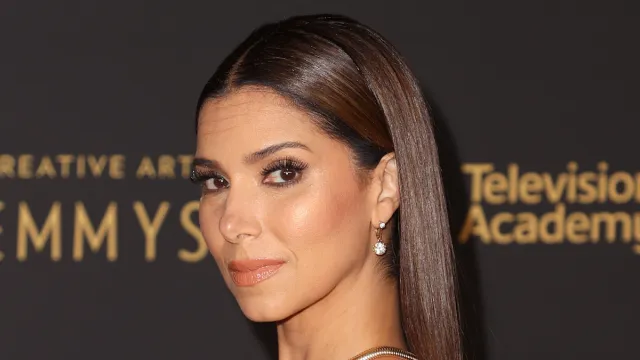 Roselyn Sánchez is celebrating 30 years of friendship with one of her BFFs. Over the weekend, the actress honored one of her pals, sharing a photo of the two on the beach wearing swimsuits. In the images, the 49-year-old beauty looks forever young, flaunting her incredible figure in a yellow bathing suit. "Amigas por 30 años 💕 Y los que faltan 💫," she captioned it. Friends for 30 years… and many more 💫 Te quiero sis @carmencitarodz." How does the Fantasy Island star keep herself healthy and happy? Read on to see 8 ways Roselyn Sánchez stays in shape and the photos that prove they work—and to get beach-ready yourself, don't miss these essential 30 Best-Ever Celebrity Bathing Suit Photos!
`
Sanchez maintains that one of her biggest beauty and fitness secrets is that she avoids alcohol. "I've never had alcohol or smoked," she confessed to Hola!. "While moderate alcohol use may offer some health benefits, heavy drinking — including binge drinking — has no health benefits," said the Mayo Clinic. "Heavy or high-risk drinking is defined as more than three drinks on any day or more than seven drinks a week for women and for men older than age 65, and more than four drinks on any day or more than 14 drinks a week for men age 65 and younger."
2
She Doesn't Consume a Lot of Sodium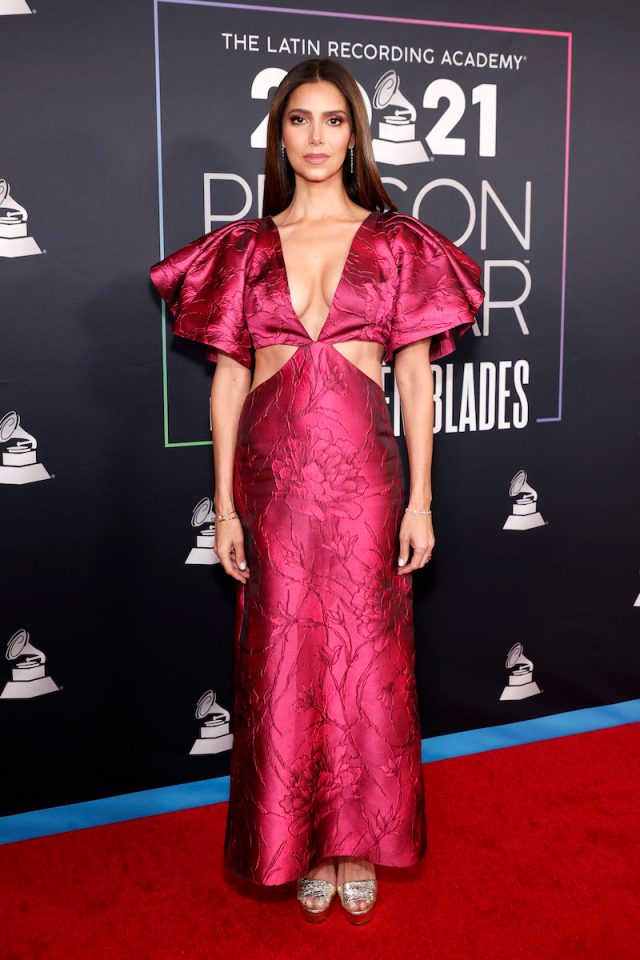 One of the best tips Roselyn learned from her pal, Jennifer Lopez? Keep salt intake a minimum. "If you want your face to look chiseled, no sodium two days before," she told Hola!. "I learned that from our friend JLo. She said, 'I approach everything like a sport,' so when I have a concert, I train for that – and then I can do whatever I want until my next one."
3
She Pushes Herself to Exercise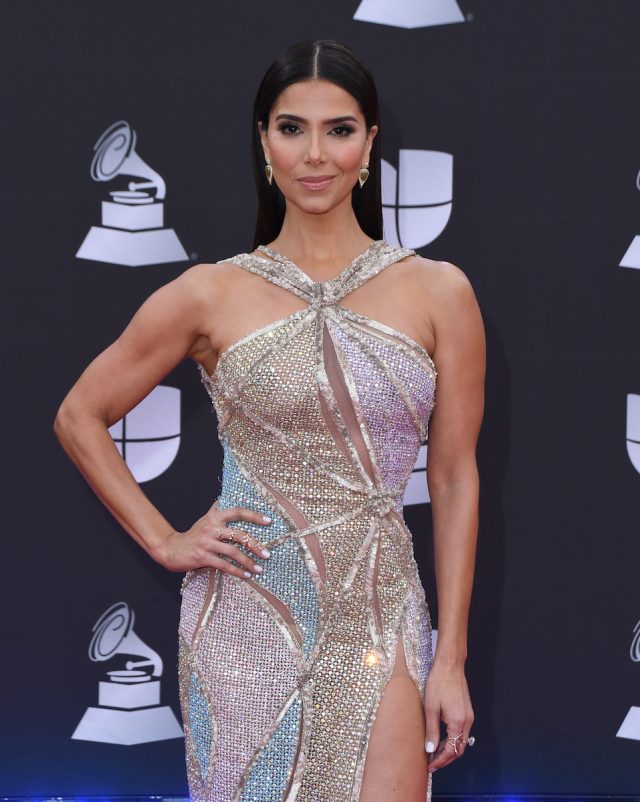 "I think [staying fit] is a conscious decision," Roselyn told Hola!. "Once you have kids, the body changes." This is why she makes sure to push herself, even when she doesn't feel like exercising. "People have a perception of you, of how you need to look, and it's a lot of pressure. I'd rather be home and do nothing, but I can't. And now it's not even about the physique. I became a mother late in life—I had Sebella at 38 and Dylan at 44—and I want to be as healthy as possible for as long as possible."
4
She Boxes and Does Ballet
In a separate interview with Hola! Roselyn revealed that she loves a certain fighting form of fitness, thanks to growing up with brothers. "We'd always watch boxing matches on the weekend at home. It's my favorite sport. Before marrying Eric, I loved going to see live boxing matches. But on the other hand, I love ballet. I've been practicing it since I was very young. I loved boxing with my brothers, climbing trees and playing in the mud. But my feminine side was satisfied by being a lady with my hair done up in a ribbon and wearing a white tutu."
Roselyn focuses on staying grateful. "I've lived through so much happiness but also lots of tears. But it's like anything in life, if I were to retire tomorrow and write a book about my life, it would be 90% gratitude. Gratitude towards God, life, my angels… because I've worked consistently for 25 years. However, if I were to close my eyes and think about how I believed my career was going to turn out when first I moved to New York, it would have definitely been something better. I'm certain that I have much more potential than the opportunities that have been given to me. Why? Because of my accent, the way I look and where I come from. Because of stereotypes! Now age is also a factor. But I'm not complaining! I'm 48 and the main character in an American television series. Life has blessed me with the opportunity to continue working, and apparently I can still do it for many years to come. I have to admit I look younger. Thanks to this, I've been able to extend my career an extra fifteen years!" she told Hola!.df44d9eab23ea271ddde7545ae2c09ec
6
She Prioritizes Health and Exercise
There is no shortcut to staying healthy, according to Roselyn. "I stay fit with exercise and take care of my health. This has always come naturally to me and it's been part of my life without even thinking about it, but now I feel that it's become a duty. Now it's not about exercising because I like it, I tell myself, 'Roselyn, you do this because when your boy turns 30 and gets married, you have to be there,'" she told Hola!.
7
She Battles Endometriosis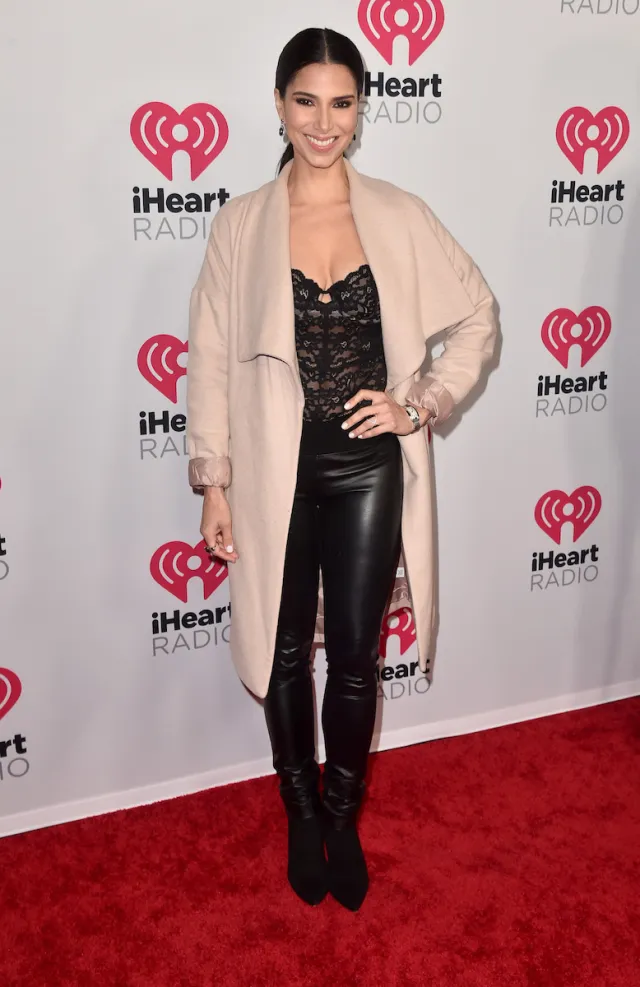 Roselyn recently opened up about a surgery she had to treat her endometriosis. "I've suffered from endometriosis ever since I had my first period at age eleven," she told Hola!. "Millions of women throughout the world suffer from this condition, but many women don't like to talk about it. It's an off-limits subject to some. This condition changes your life. You're in excruciating pain a few days a month and suffer from terrible inflammation, which also makes it painful during intercourse. It's not fun. Your pelvic area is always in discomfort. Everyone knows I've had issues with fertility and that it was very hard for me to become pregnant. This was part of the problem. I was told I would have it under control after having my two children, but in my case it got worse. So I decided that I didn't want to live like this anymore and endured this major and complicated surgery where they removed my entire endometrium. In the same surgery, I had an incomplete hysterectomy, my ovaries (which are very healthy) were left intact. The surgery lasted five hours. They removed my uterus, cervix, Fallopian tubes, and even my appendix. It was a complicated surgery and recovery would be very long."
8
It All Boils Down to Action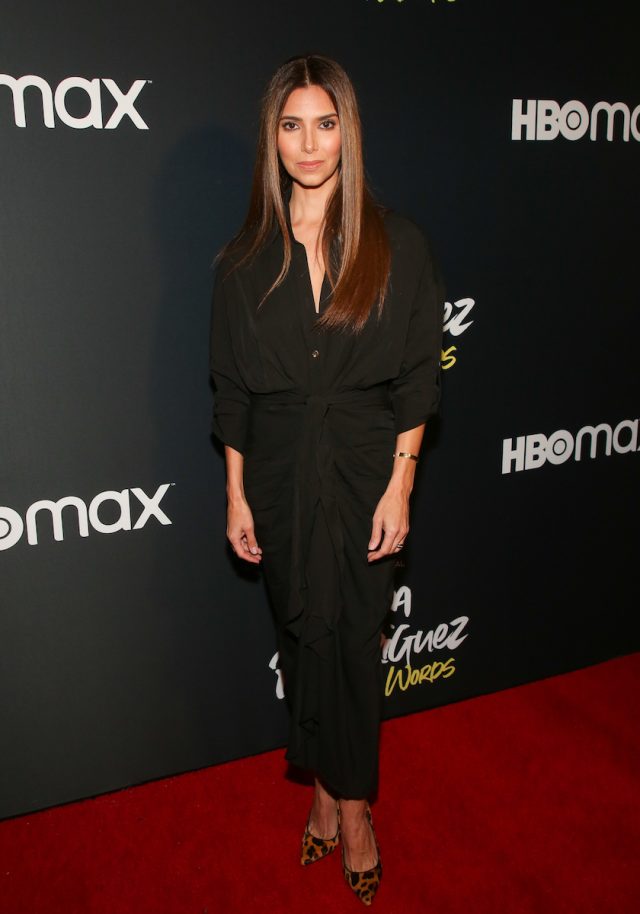 Roselyn gets asked a lot how she looks so great. And, she maintains it is due to a variety of actionable habits. "I exercise a lot. I've been dancing ballet since I was four, and have been practicing it constantly throughout the years. It's very important for me to keep moving and stay active. I've never been a drinker or a smoker. I don't know for sure if this is the reason why I look younger. Doctors claim that leading a healthy life consisting of good habits like eating healthy and getting enough rest is fundamental to good health. I've never gone to bed with my makeup on, but I'm not a big fan of beauty products and I've never had plastic surgery. I practice a bit of discipline and I'm good to myself," she told Hola!. 
Leah Groth has decades of experience covering all things health, wellness and fitness related.
Read more
---