Roselyn Sánchez in Bathing Suit Says "Puerto Rico is Priceless"
Here's how she stays fit.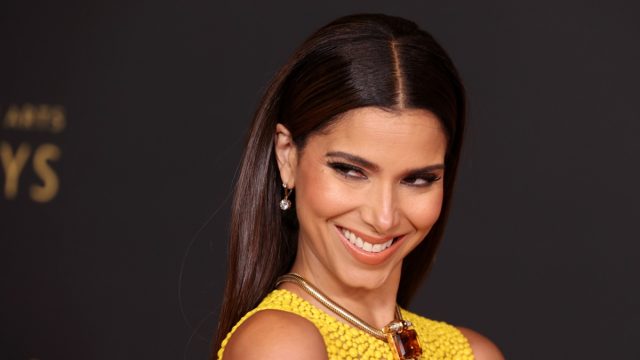 Roselyn Sánchez, the actress and TV presenter, is enjoying "familia time" in her hometown of Puerto Rico. "I don't get to spend many days like this with my family so being in PR filming is priceless 🙏 This place is special to me, they always treat me with so much love and they are pet friendly, so win win 💕 Only wish @ebwinter Sebi, Dylan, Archie and Bandit were here." She added: "It feels weird to post selfies and stuff while the world is in disarray. Trust me, I'm so very grateful for this wonderful time with my family, but I'm constantly reading and thinking about Ukraine. It's so weird how one part of the world is carrying on living ordinary normal lives while the other is at war." How does she stay so fit? Read on to see 7 ways Roselyn Sánchez stays in shape and the photos that prove they work—and to get beach-ready yourself, don't miss these essential 30 Best-Ever Celebrity Bathing Suit Photos!
`
1
She Stays Fit So She Can Be There for Her Kids
Sánchez is 48 years old and has two young kids. "I stay fit with exercise and take care of my health. This has always come naturally to me and it's been part of my life without even thinking about it, but now I feel that it's become a duty. Now it's not about exercising because I like it, I tell myself, 'Roselyn, you do this because when your boy turns 30 and gets married, you have to be there,'" she told Hola.
2
She Loves to Exercise Outdoors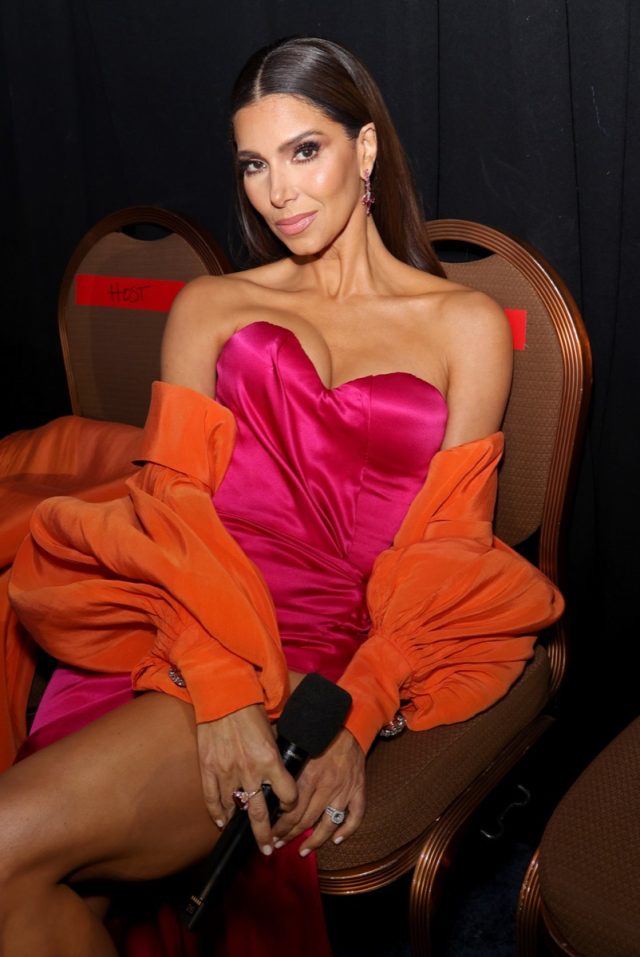 "I have a lifelong passion for fitness, and that passion makes me love, love, love the national parks," Sánchez said once. "There's nothing like working nature. In Puerto Rico, I grew up going to the national parks, playing, flying a kite. I can't imagine of any yoga studio that could be more peaceful than" a park. "I can guarantee you, there is a branch of the greatest gym in the world in your area. Find your park."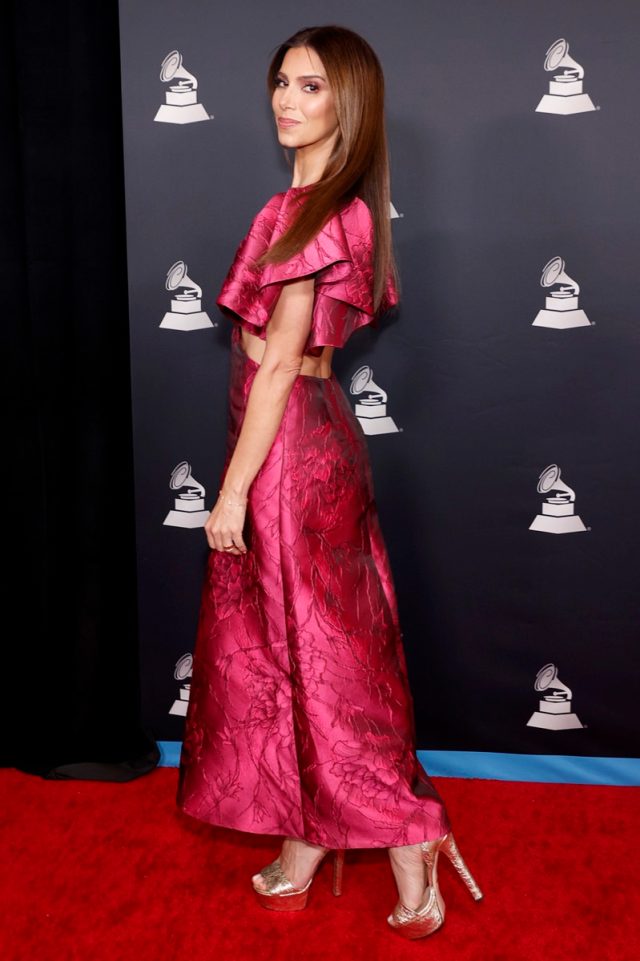 One study looked at people who did "six weeks of Iyengar yoga" and "the results show a significant increase in flexibility, indicating 6 weeks of single session yoga training may be effective in increasing erector spinae and hamstring flexibility. This is important when considering that much of the population find it difficult to attend more than one session a week into their training schedule."
4
Here's How She Looks So Young
"People ask me, 'What do you do?' And I say, 'I haven't done anything,' she told HOLA! USA. "I haven't had surgery; all I can think of is that I've never had alcohol or smoked." She continued: "My mom is almost 80, and she's been through cancer and all kinds of things, but her skin is amazing—so I don't know if it's a combination of things."
5
She Says She's "Tough!"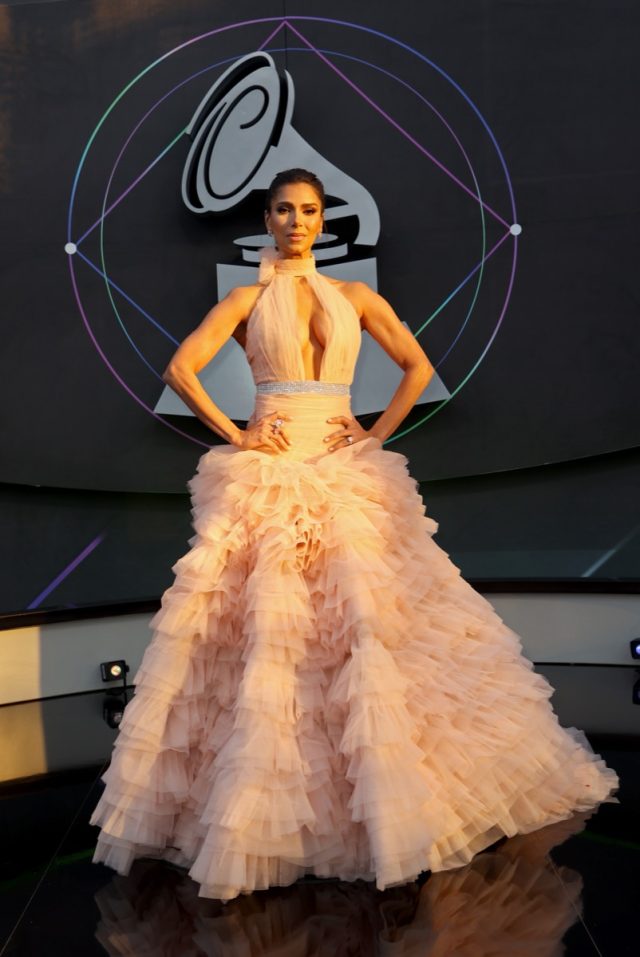 "Of course! I'm tough! Just imagine, I was the only girl, and the youngest sibling. I grew up with three brothers, the third one is five years older than me. Then there's my father. I always say I was raised by five men because my mother also has the temperament of a man. This is what I know, what I've lived. There were two sides to my life. On the one hand, I was a big fan of boxing. We'd always watch boxing matches on the weekend at home. It's my favorite sport. Before marrying Eric, I loved going to see live boxing matches. But on the other hand, I love ballet. I've been practicing it since I was very young. I loved boxing with my brothers, climbing trees and playing in the mud. But my feminine side was satisfied by being a lady with my hair done up in a ribbon and wearing a white tutu," she told Hola.df44d9eab23ea271ddde7545ae2c09ec
6
She Flattens Her Tummy With This Trick
After having a baby, "I do have a little [belly]. I'm just hiding it with Spanx," she told People. "I had to do it. I put my dress on and I'm going, 'You know what, no. I need to use the Spanx!'" Weight gain is completely natural during pregnancy. However, if you are not pregnant, and overweight, too much fat around your belly can cause harm. Once that belly fat appears, it actually adds to our stress levels—and not just because we're freaked about how we'll look at the pool party. In studies, women with high levels of belly fat have been shown to have higher overall levels of cortisol, and an increased sensitivity to stress hormones in the hypothalamus, pituitary, and adrenal glands. In other words, stress creates cortisol, which stores belly fat, which creates more cortisol.
7
She is Grateful For Her Life But It's Not What She Expected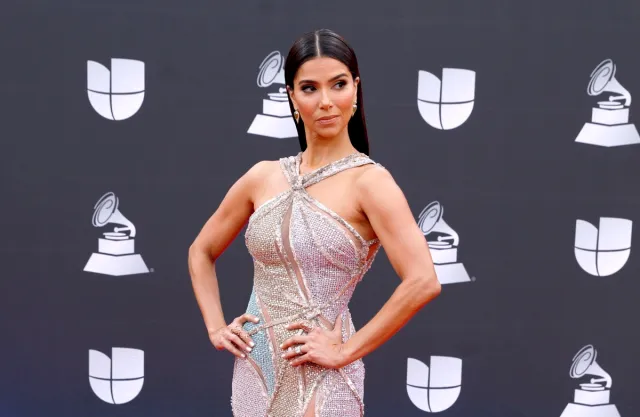 "I can't complain. That would be ungrateful of me. I thought that it would be easier than it actually was. I've lived through so much happiness but also lots of tears. But it's like anything in life, if I were to retire tomorrow and write a book about my life, it would be 90% gratitude. Gratitude towards God, life, my angels… because I've worked consistently for 25 years. However, if I were to close my eyes and think about how I believed my career was going to turn out when first I moved to New York, it would have definitely been" different, she told Hola!.
---