Salma Hayek in Bathing Suit Dips Into "Cold Water"
"The pain and pleasure of cold water," she captioned the photo.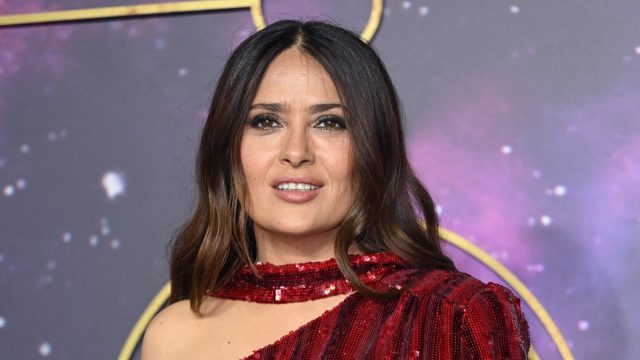 Salma Hayek has posted a few bathing suit photos since the new year began and this weekend was no different. The Eternals star—the movie hits Disney + this Wednesday, by the way—shared a photo of herself on Instagram, in which she's clearly chilly, despite the sunny rays and clear blue water of whatever beach she's in. "The pain and pleasure of cold water," she captioned the photo. "El dolor y placer del agua fría. #pleasure #oceanlife" How does she stay so fit at age 55? Read on to see 7 ways Salma Hayek stays in shape and the photos that prove they work—and to get beach-ready yourself, don't miss these essential 30 Best-Ever Celebrity Bathing Suit Photos!
`
1
She Does Juice Cleanses
"When I feel stressed, I turn to food for comfort," Hayek has said. "After doing a juice cleanse, I'm motivated to eat healthier and not emotionally. Cleansing is like my meditation. It makes me stop, focus and think about what I'm putting into my body. I'm making a commitment to my health and hitting the reset button."
2
She Does Restorative Yoga
"I work with a woman in London who taught me how to hold my body in a way where the muscles are activated all day long. So even when you brush your teeth, you're working the muscles," she said once. "It's restorative yoga. She taught me how to tone [my muscles] without clenching them. You relax them and focus on the parts that need to be used, but never with tension. If you're aware of your body, you'd be surprised by the effect it can have."
3
She Consumes Meat Sparingly
"The only thing I do is that I don't eat animals every day. I eat all kinds of meat, but I consume it sparsely. I would never eat two meats in a day. Sometimes I go several days without eating meat, but then I'll go back. I tried one time to go raw; my body hated me. Sometimes I work really hard and want instant satisfaction in my life. I'm a craver — let's face it," she told the New York Times.df44d9eab23ea271ddde7545ae2c09ec
4
This is Her Nighttime Routine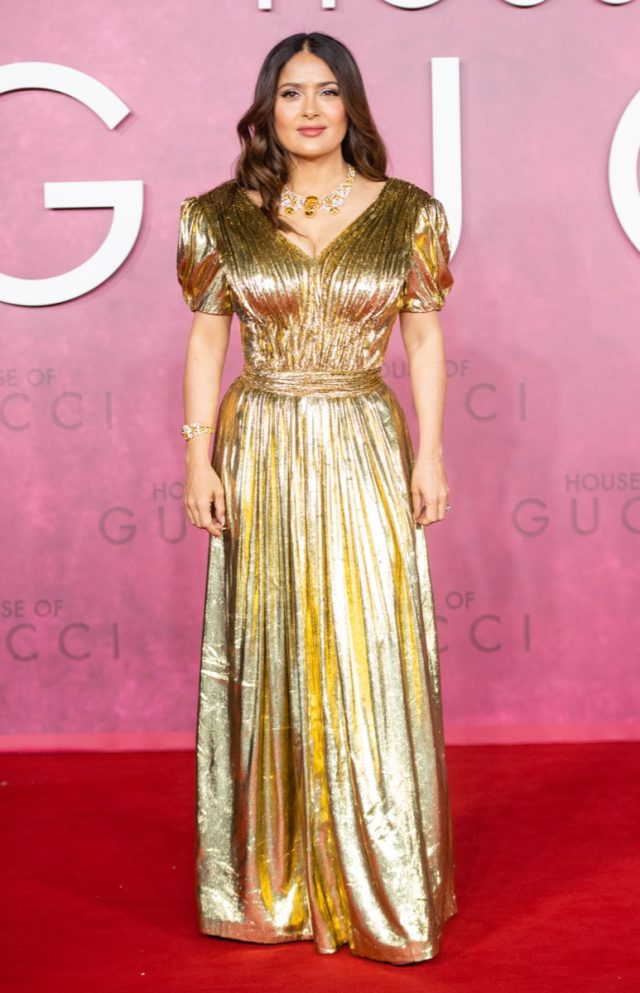 "At night I take off my makeup with coconut oil. Then I use rose water to take off the residuals. You can use a hot towel with the rose water — you put a wet towel in the microwave — to do a little steam. I'll use the chamomile cleanser from Nuance. Then I splash with cold water. I have an edible mask with Juice Generation that has hibiscus in it that I might use. Or you can use a little bit of oatmeal and then some water or almond milk, and a little bit of honey. You let it soak, and it's a great cleanser that makes your skin very soft," she told the Times.
5
She Tires to Work Out Daily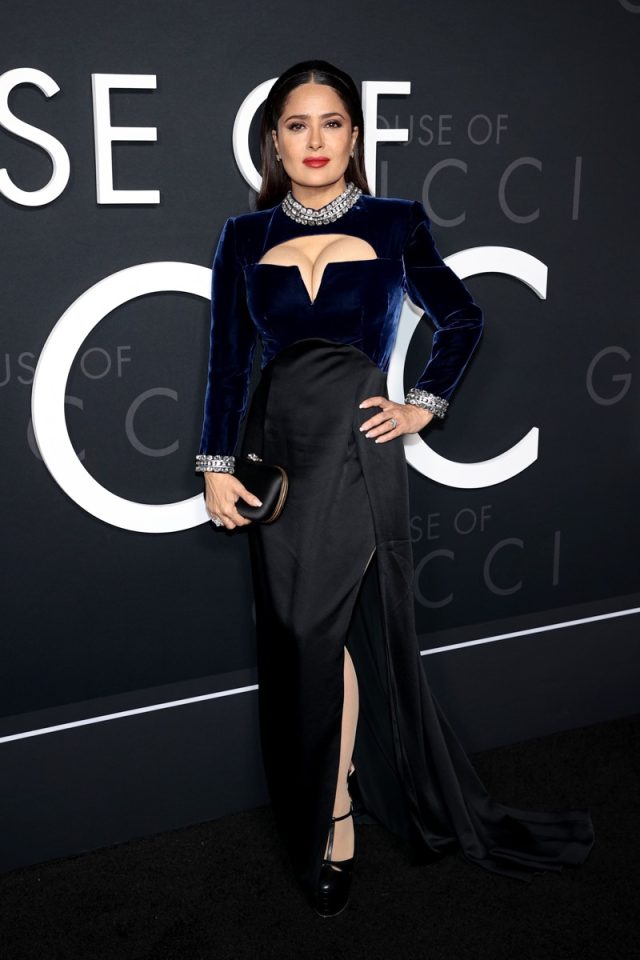 "You won't get results by training only two times a week," Sara Shears, who has worked with Salma in the past, explained to Women's Health. "You should be doing something every day, in shorter durations but higher intensity."
6
She Has Done HIIT Workouts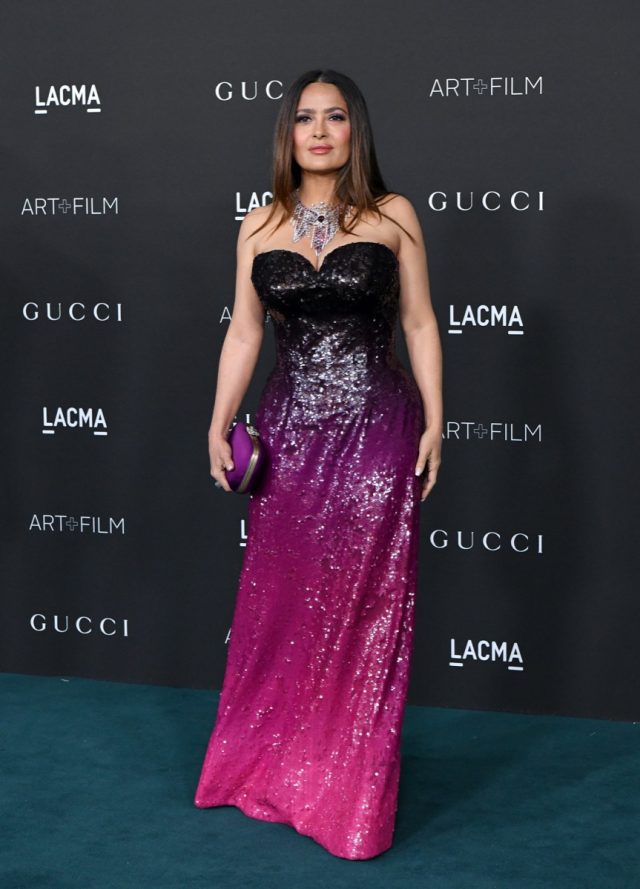 High intensity interval training has many benefits. "Aerobic exercise is the type of activity that gets your heart beating faster, and you breathe harder than normal. Adults should get at least 150 to 300 minutes a week of moderate-intensity aerobic activity," says the Cleveland Clinic. "The alternative is 75 to 150 minutes a week of vigorous-intensity activity. This is where the popular high-intensity interval training (HIIT) can play a role."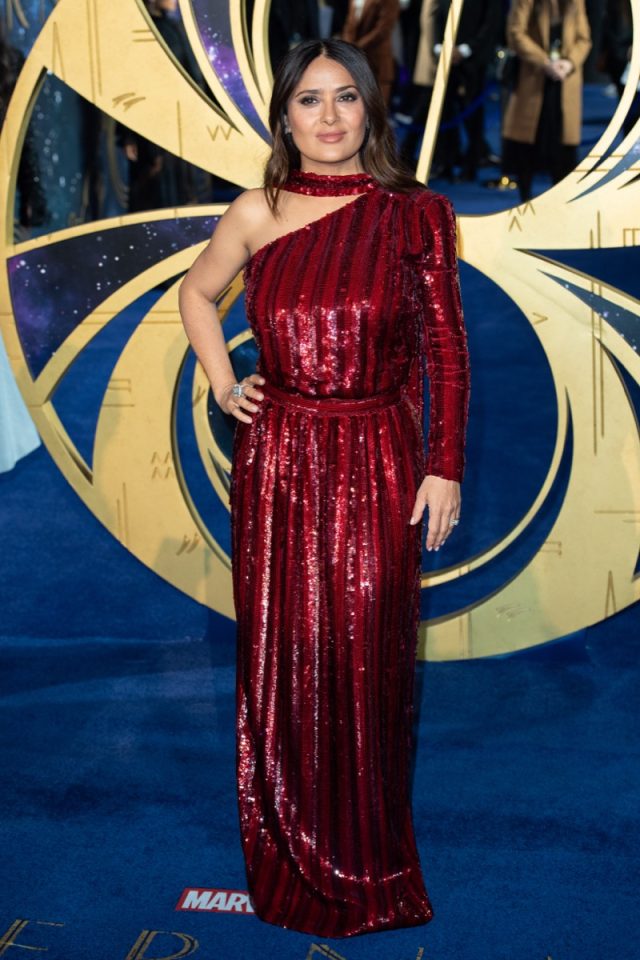 "When people talk about their dogs, some find it hard to hold back a smile. That's because their pooch makes them happy. But dogs are more than just mood boosters, according to a study by Dr. Francisco Lopez-Jimenez, a Mayo Clinic cardiologist. They are also heart-healthy. Yep, research shows it's true. Pets are good for your heart health," says the Mayo Clinic. "What we found was that those who own a pet, particularly a dog, were healthier from the cardiovascular standpoint," says Dr. Lopez-Jimenez.
---