Suzanne Somers Shows Off Forever Young Legs in Bodysuit at 74
Here is everything she does to age well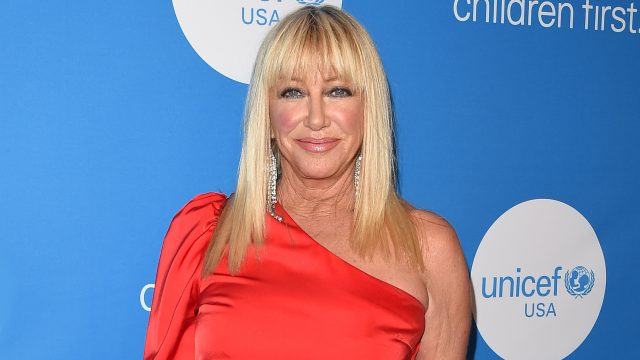 Suzanne Somers is forever young! The 74-year-old actress stripped down into a bodysuit and flaunted her gorgeous legs for the debut issue of Park Magazine. In it, she reveals exactly how she manages to look half her age. "Aging is amazing. Aging is something you should aspire to and look forward to and want," she says in the interview. Read on for five of Suzanne Somers' secrets to staying in shape and see the photos that prove they work—and to get beach-ready yourself, don't miss these essential 30 Best-Ever Celebrity Bikini Photos!
`
1
Her Diet Is Extremely Healthy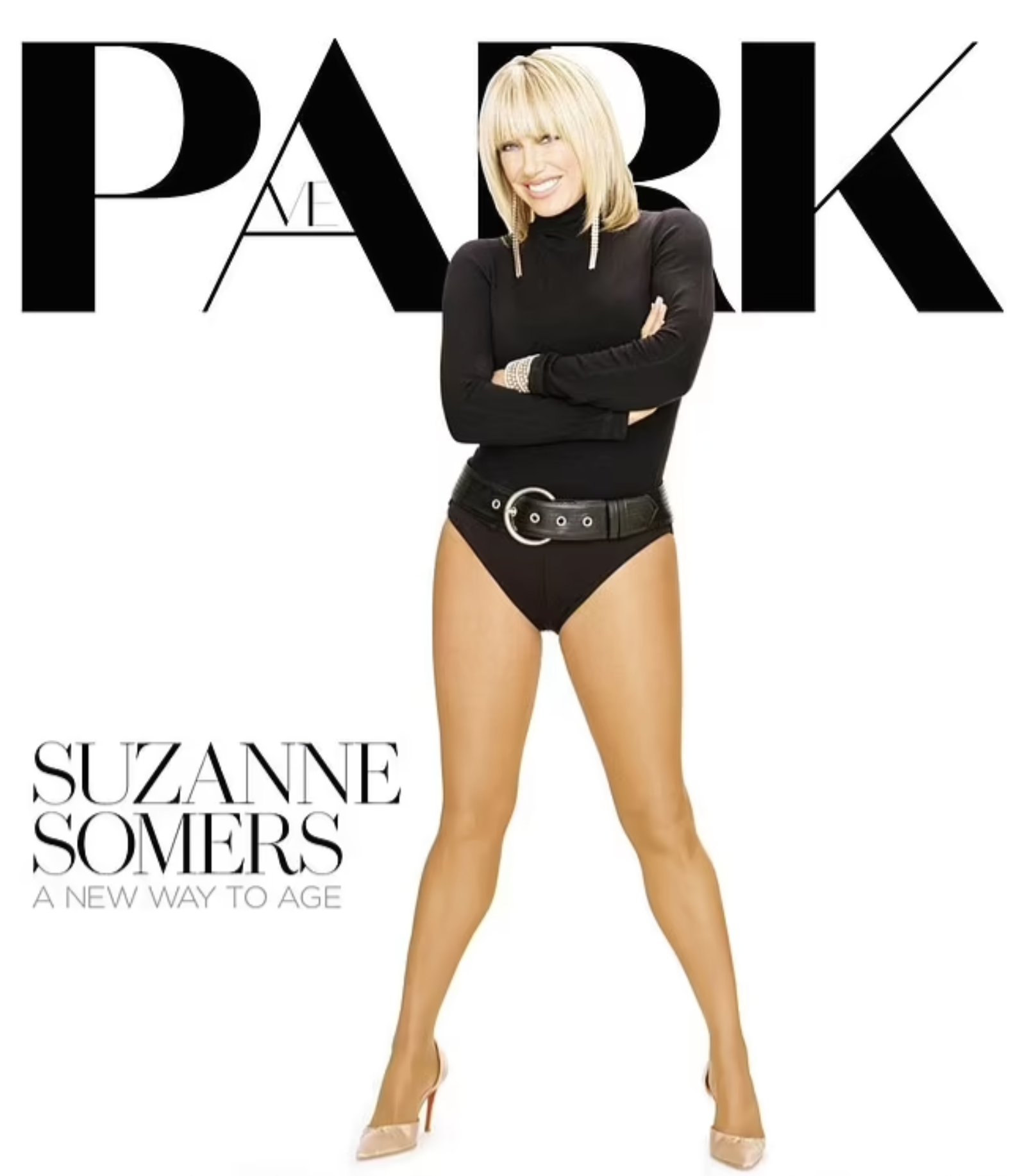 "I eat as though my life depends upon it, because I believe it does," she said. She adds lots of antioxidant rich herbs and spices to her food like thyme, rosemary, tarragon, mint, turmeric, chives, cayenne, cumin, and cinnamon. "It's as though nature knew we'd be bombarded with free radicals and chemicals coming into our bodies all the time. Bringing these antioxidants into your food helps eliminate free radicals." She points out infusing any meal with them is easy. For example, rub olive oil, rosemary and time all over an organic chicken. "When I eat this meal, I think it's like healthy medicine I'm eating," she gushed. "It's just so delicious."
2
She Is All About Supplements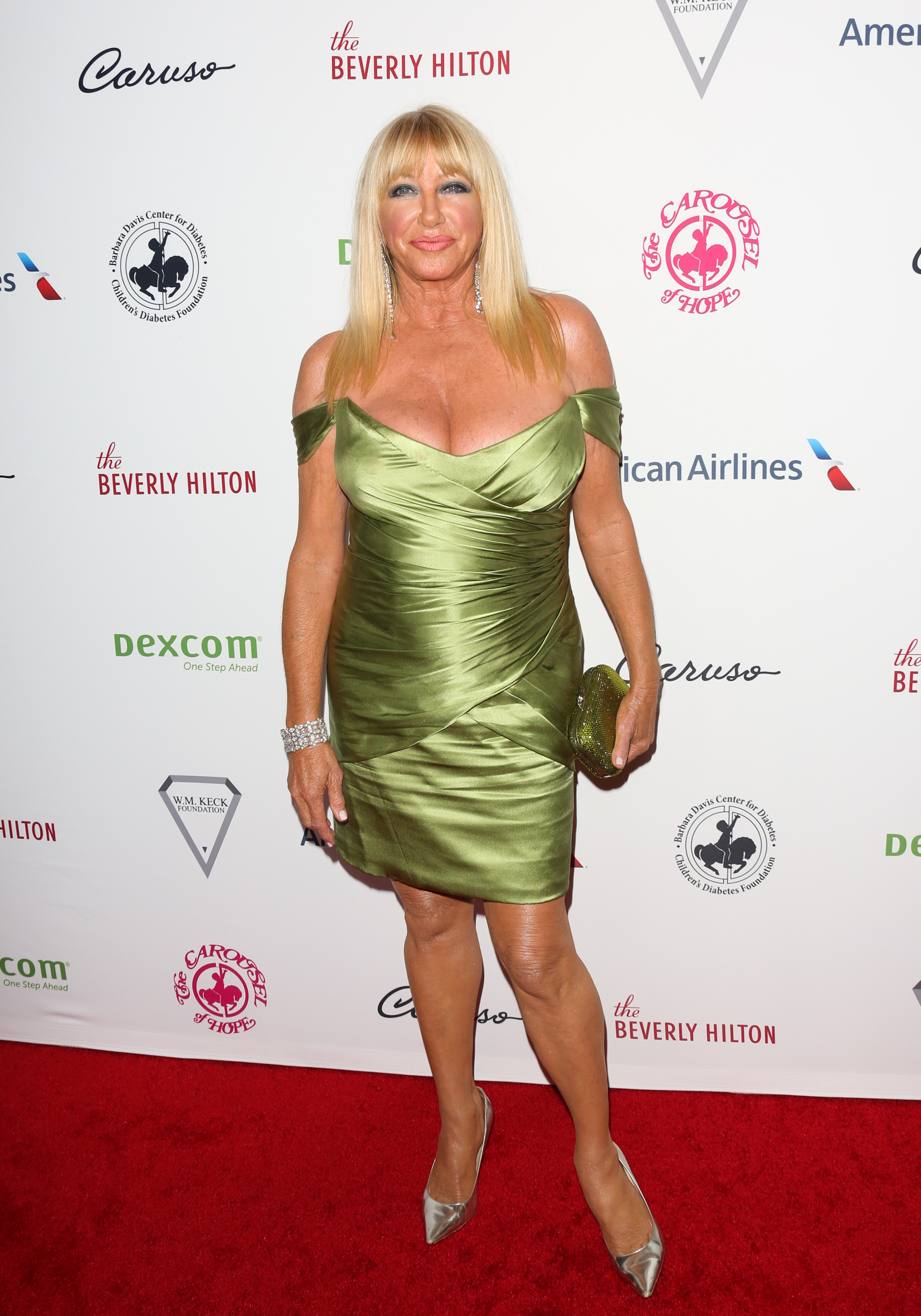 Suzanne follows a detailed regime of alternative and integrative medicine, including supplements, enzymes, and peptides. She explains that taking omega-3s helps keep cell membranes pliable, leaving room for air and water to flush toxic chemicals out. According to Suzanne an abundance of malfunctioning cells can lead to diseases, including cancer, from lack of nutrition, hydration, and oxygen. "We need air and water in our bodies to be more energetic," she adds. She herself takes fish oil in the morning and evening. "People say, 'Fish oil, ugh! It's something our mothers made us take, cod liver oil.' Our mothers had wisdom!"
3
Good Health Makes Her Happy
"I have to say that since I embraced health, I have never enjoyed life more," she said. "I like the way I look. I like the way I feel. I like my energy. I have wisdom. I have perspective, and I can tell you that aging can be so incredible if you know how to approach it. It takes a little bit of work. It's about health; about shifting your thinking and understanding what it is that's making us sick and how we can combat it."
4
She Listens to Her Body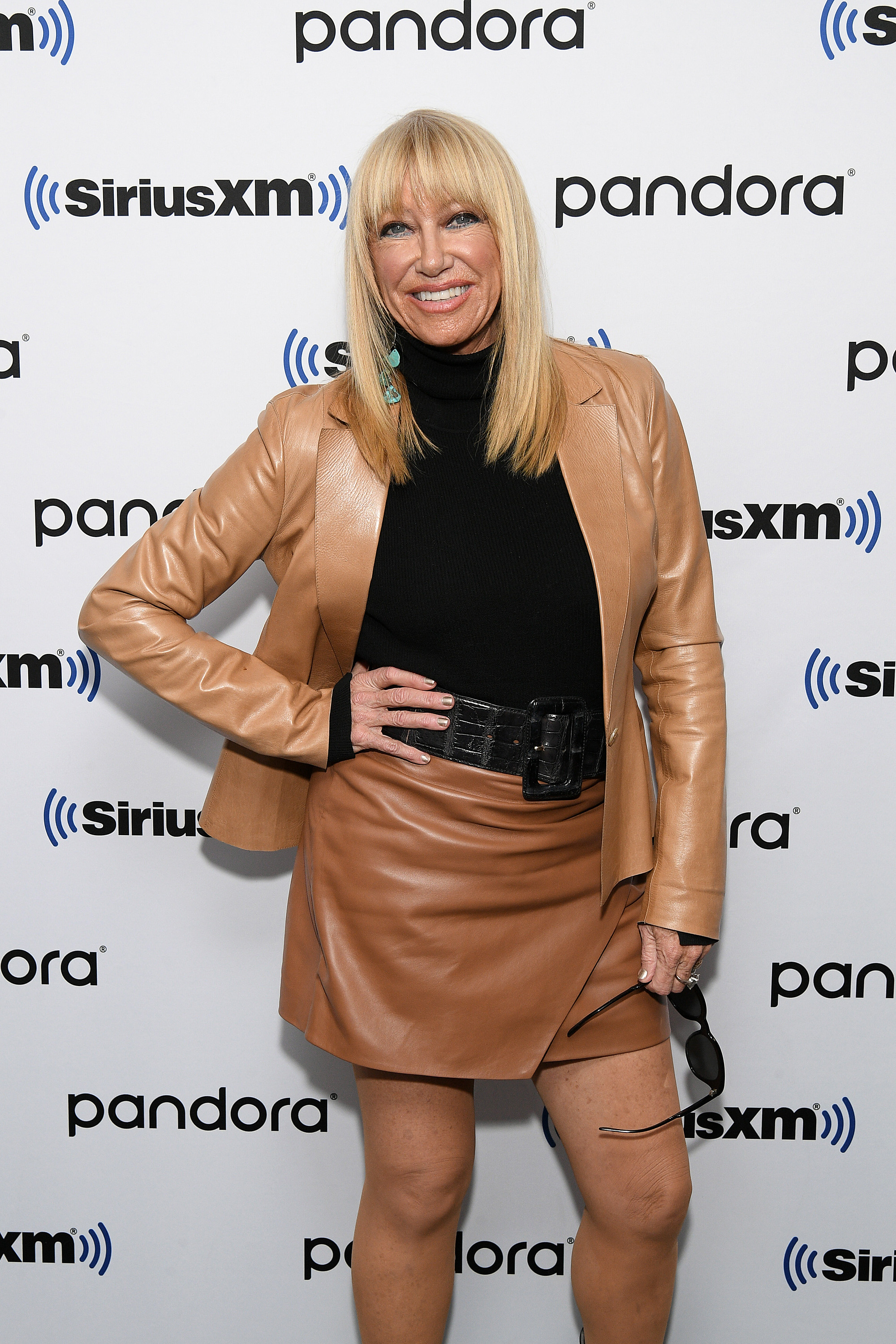 Suzanne explains that eating right, getting enough sleep, and hormonal balance are key factors to healthy aging. "These are all connected," she stresses. This is why you need to listen to your body's signs. "We have to learn the language of our bodies. Itching, bitching, lack of sleep, sweating, bloating, forgetfulness, being dried up; that's the body talking," she says. "Listen to your body," she advises. "You can't sleep unless you balance your hormones."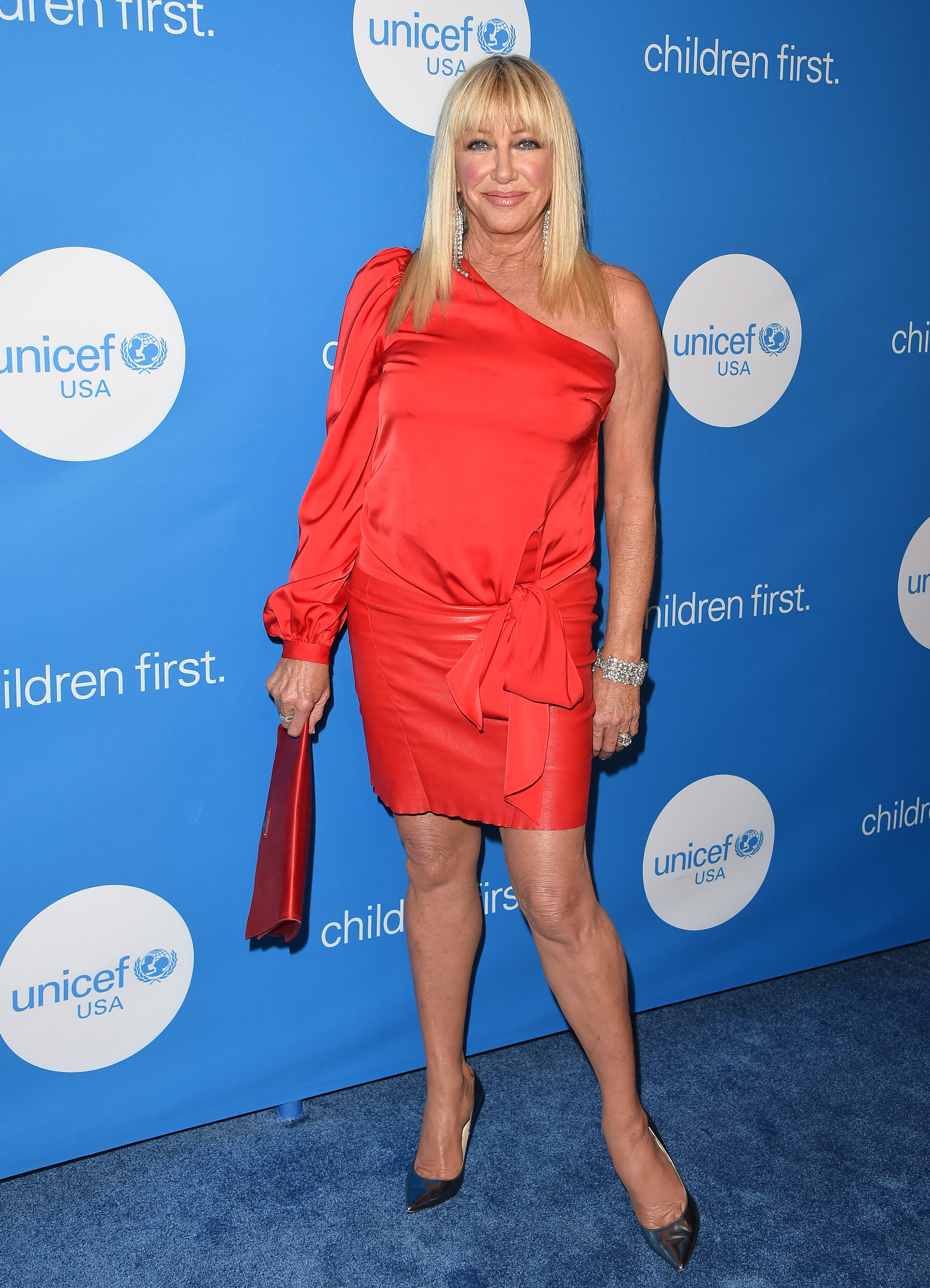 "Hormones are not just for menopausal women. Hormones are for all of us, they're the juice of youth, governing every aspect of our lives and emotions and health," she says. While she didn't start taking hormones until later in life, she wishes she had started in her thirties. "As we decline, we can now fill the tank with bioidentical hormones; not too much, not too little – exactly; optimal health. It's the most exciting thing that's ever happened. It means that we can remain even all the way through, and as you get older you just need a little more," she explained. They can also improve your sex life, she says. "When you don't have hormones, you don't care about sex. I mean, you can do it, but you'd rather have a smoothie." And she attests to this. "I didn't like being there. I used to really like it, and I had three miserable years." She takes estrogen daily. "That's my happy mood. And I'm telling you it's nice to live with a woman who's in a good mood every day because I didn't used to be. So, now I know the difference." Additionally, she applies progesterone at certain times each month, in order to help eliminate water weight. "That combination of estrogen and progesterone makes you feel really good, and there are days when you get a glint in your eye, and look at your husband and go, 'Hello, sailor!'" she said laughing. df44d9eab23ea271ddde7545ae2c09ec
Leah Groth has decades of experience covering all things health, wellness and fitness related.
Read more
---