Taraji P. Henson in Bathing Suit Jumps on Viral Trend
Here's how she keeps herself so fit. 
Unless you live under a social media rock you have probably experienced the viral trend on social media that just about every celebrity is partaking in: The Not My Name viral challenge. In their videos, set to the Ting Ting's song That's Not My Name, celebrities offer up clips of all the characters they have played, and fans are eating it up. The latest celeb to join in on the entertaining viral movement? Taraji P. Henson, who used it as an excuse to show off all the names she has been called professionally–as well as her impressively fit body in a swimsuit. "Y'all know I HAD to get in on this!!! Shoutout to @drewbarrymore for starting this trend ✨ Which is your fave character!?" she captioned her video. How does the actress keep herself in stellar physical form? Read on to see 10 ways Taraji P. Henson stays in shape and the photos that prove they work—and to get beach-ready yourself, don't miss these essential 30 Best-Ever Celebrity Bathing Suit Photos!
`
1
She Has Her Own Fitness Program
The Academy Award winning actress recently launched the Force Fitness 30-Day Fitness Challenge with her trainer, Mike T. The workout, which she shared about on Instagram, is an all-encompassing health and fitness movement. The workouts involve light weights and ankle weights and circuits that consist of different types of lunges, squats and lifts. 
Taraji likes to workout so hard that she feels it. "I see results, I get fired up. Cause I know things are working," she revealed on Instagram in the same video. "When you're sore, don't be discouraged. Sore means something is happening. Sore means things are happening. Fat is burning. Muscles are building. So you should want to be sore. You should hunger for that sore. Cause that's when your body is going to change."
3
She Makes "Healthier Choices"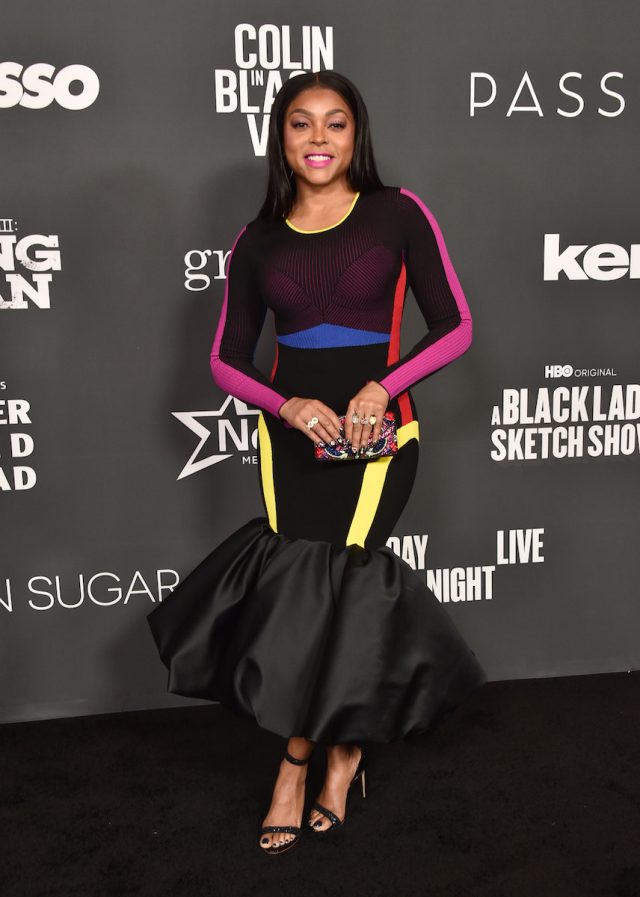 In an interview with The Cut, the actress reveals that making "healthier choices" is always her objective. "I had a health scare and I want to live. My health scare came from me not eating right. You think just because you're small and you work out that everything is coming up roses, until you take a look inside. There are so many things that we eat that are bad for us — hormones in animals — that affect you. Coffee on an empty stomach — who knew it could kill you? I know now," she said. 
4
She Loads Up On Protein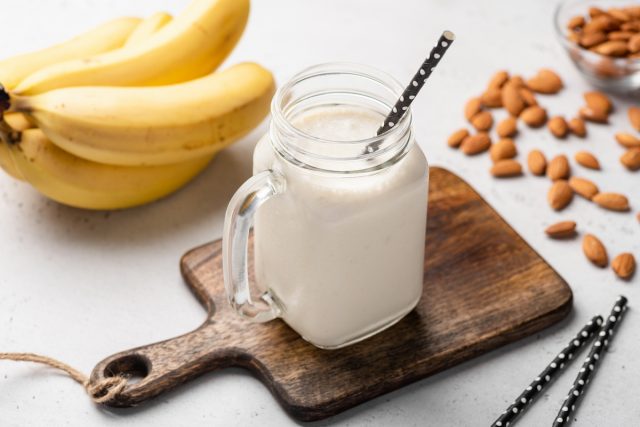 "I try to do my proteins," Taraji told The Cut about one of her diet tips. "When I want a salt taste, I'll do boiled eggs with my fermented vegetables. When I want a sweet taste, I'll grab a Special K protein bar or protein shake."
5
She Is "Very Disciplined" with Exercise
"Honestly, Taraji is very disciplined in the gym," her trainer told InStyle, revealing that she trains seven days per week when she isn't working for one to two hours. "She's the type of person that if you tell her she can't do something, she's definitely going to want to do it even harder. Her focus is second to none."df44d9eab23ea271ddde7545ae2c09ec
6
She Starts Her Workouts with 20 Minutes of Cardio
Taraji usually begins her workout sessions with cardio. "I usually do that on the elliptical," she told WSJ Magazine. "If I'm feeling really adventurous, I'll do a 20-minute stint on my Peloton bike. If I'm feeling really lazy, I'll just walk it out on the treadmill."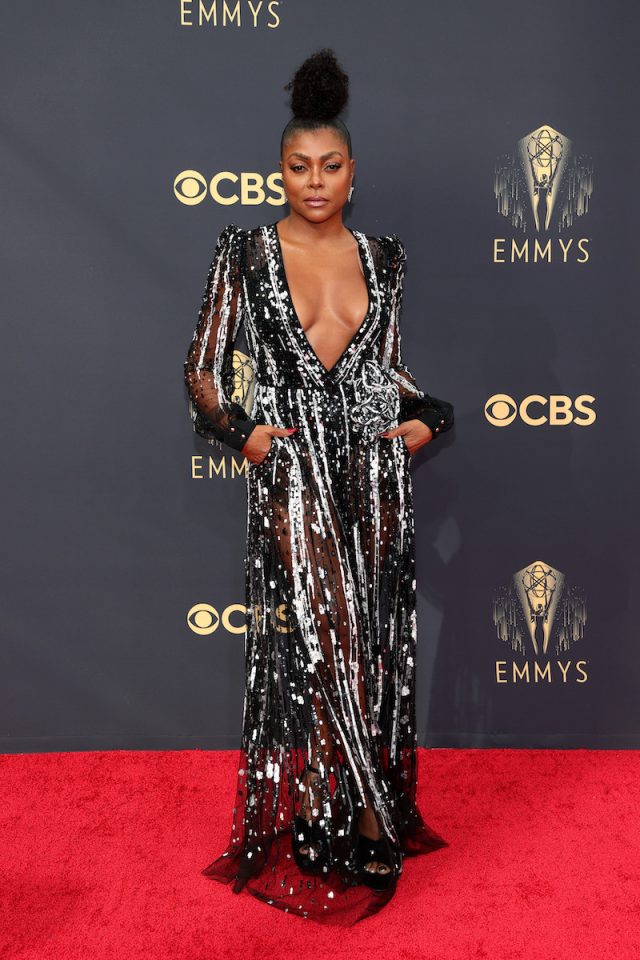 How much sleep does Taraji aim for? "I would like to see eight hours. I don't know when I've seen eight hours. I don't know if it's a problem, but I get about five to six hours. I want more, but that's just where we are now," she revealed. 
8
She Does Intermittent Fasting
Taraji skips breakfast for a reason. "I do intermittent fasting, so I don't eat until 11, and then most times I'll do a protein shake," she told WSJ. 
9
These Are Her Go-To Concoctions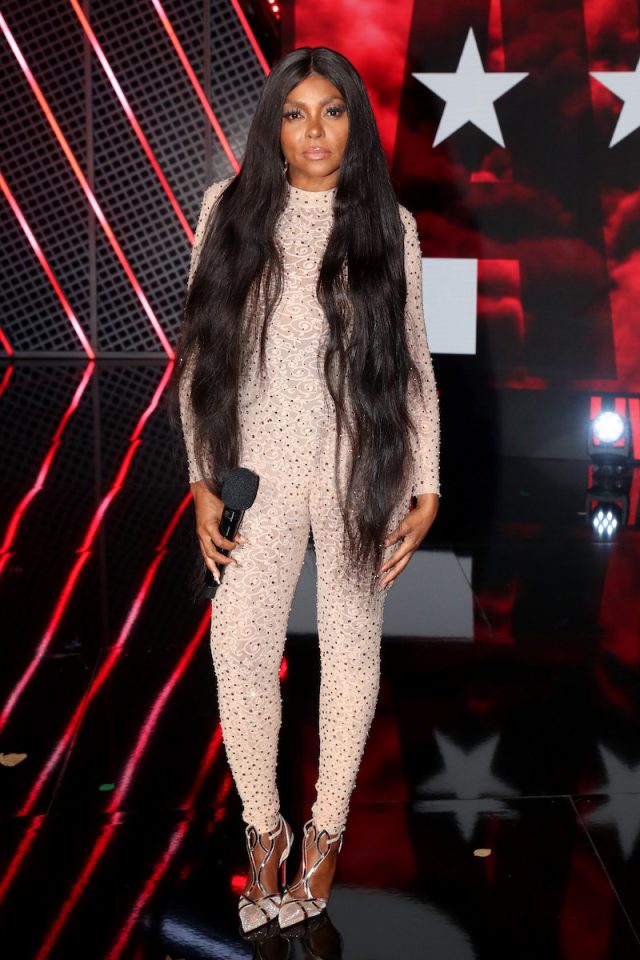 Taraji is all about interesting concoctions. She starts her day with a glass of hot water, "and I put [in] my sea moss and my lime," she told WSJ. "That's my morning coffee, if you will." She also is into supplements. "I take vitamin C, I take iron. I put elderberry powder, spirulina and collagen in my shake," she added. 
10
She Boxes with This Machine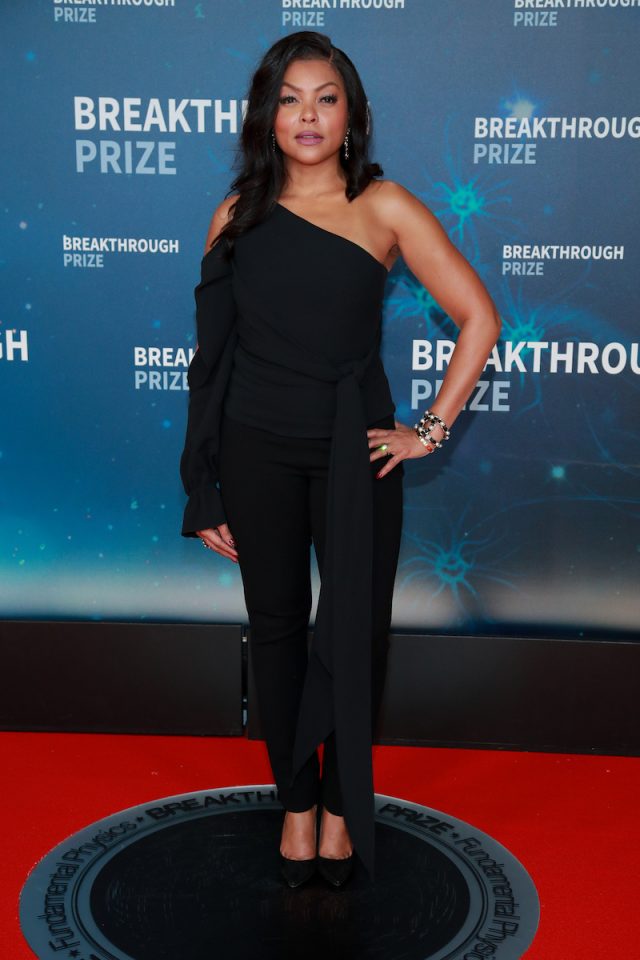 Over the pandemic, Taraji "fell in love" with Nexersys, a boxing machine. "So after I do my 20-minute warm-up, I get to boxing. And I love it, because it's got a trainer on there. Not personal, but you can go on-demand and you can do cool work, and it's just you and the trainer," she told WSJ.
Leah Groth has decades of experience covering all things health, wellness and fitness related.
Read more
---