Vanessa Hudgens Shares Bathing Suit Photo From New Shoot
The actress covered the magazine's new edition.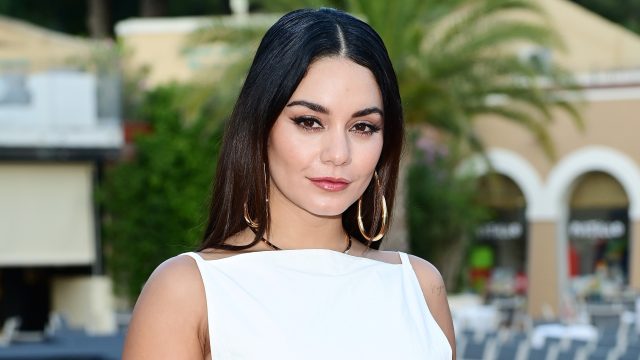 Actress and singer Vanessa Hudgens is the newest cover star of Shape magazine. Hudgens posted a series of photos from her shoot on Instagram. She posed in a bikini, leotards, and tight clothing, in both color and black and white. Hudgens also revealed her fitness, wellness, and diet secrets in an interview with the magazine. "A lil late but better than never. My cover of @shape is on stands now. I loved this shoot and interview. Hope u guys like tooooo," she captioned some snaps. Read on to see 7 ways Vanessa Hudgens stays in shape and the photos that prove they work—and to get beach-ready yourself, don't miss these essential 30 Best-Ever Celebrity Bikini Photos!
`
Hudgens opens her Shape interview saying that she loves to challenge herself in life. "I love a good challenge," she says. "It forces you to figure out who you are and what you stand for." Hudgens says that she and her friends challenge each other by doing new activities. "We'll ask, 'Do you want to get an RV and drive to the woods and see what happens?' We won't have a game plan at all. We'll just do it."
2
She Doesn't Suppress Herself Anymore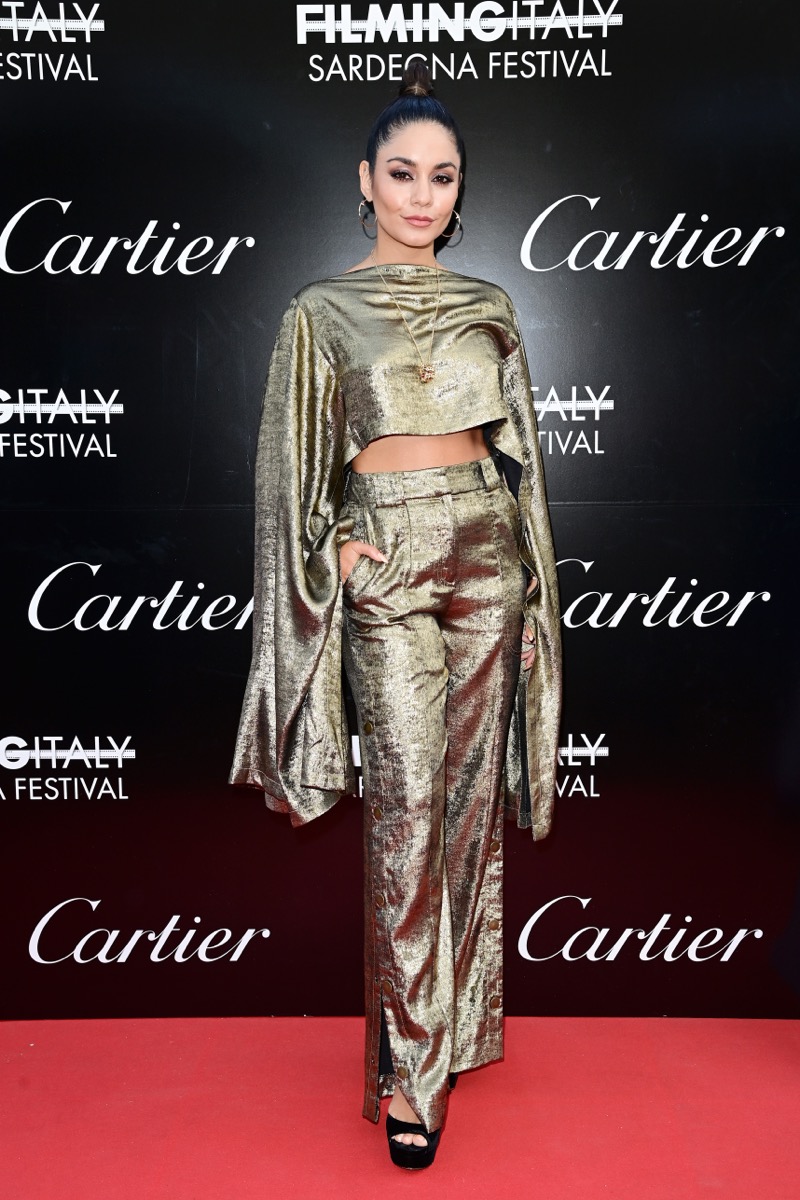 Hudgens says that she challenged herself to find acceptance in her body, and that she's no longer suppressing herself. "Over the past couple of years, I've really come into my own," she says to Shape. "When you're fully accepting of who you are, and you stop trying to suppress pieces of yourself, you can conquer the world. I love how silly I am. I love how excitable I am. And I love that I'm finally at a place where I can access those things. Even the quirky stuff that might have been shut down by other people in the past, like being ridiculous with my friends, those are things I'm now allowing to thrive. For some people, I'm way too much. But I love who I am, and there's such power in that."
3
She Started At-Home Workouts with Friends
During the pandemic, Hudgens says to Shape that her workouts have changed. ​​"My fitness has taken a turn. Cardio has been put on the back burner, and I'm very OK with that. The things that have become the most important are balance and mental health." Hudgens says that she and her friends would work out at home together over Zoom. "During the pandemic, when everything was paused, I created a little community. I'd get my friends together over Zoom and we would do Issac Boots' live workout classes."df44d9eab23ea271ddde7545ae2c09ec
4
She Avoids Processed Foods
Hudgens tells Shape that she avoids processed foods, and wants to know where her food comes from. "My overall food philosophy is, if it's real, I'll eat it," she says. "Many things are processed and contain chemicals and ingredients I can't pronounce. I want real food. If I'm in Italy, and I see them making pasta by hand, or if it grows from the earth, that's real. I stay away from the processed stuff." There are some real foods that Hudgens avoids. "I don't eat meat," she reveals. "I'm a pescatarian. What animals go through is so inhumane. That's not a system I support."
5
She Eats Two Meals A Day & Splits Them Up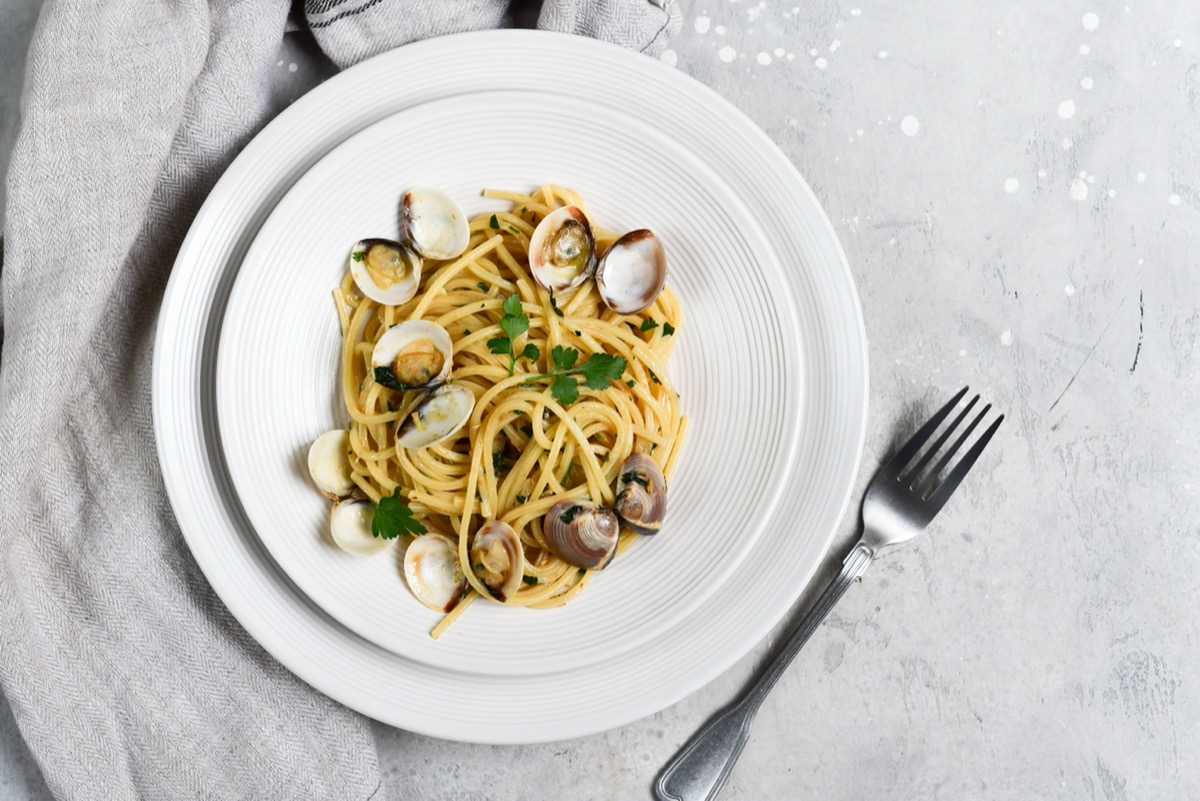 For Hudgens, a typical day only has two meals, instead of three. She says to Shape that she has a different approach to both meals. "I eat two bigger meals a day instead of three. Breakfast typically has avocado, maybe vegan sausage, and a piece of healthy bread. Dinner depends on my mood. I let myself have what I want. If that's a big bowl of spaghetti with clams and a glass of wine, then that's what I'm eating. Sometimes I crave a salad, and I'll make a big one with nuts and goat cheese and salmon. Other times, it's tacos and a margarita."
6
She Indulges When She Wants To
Hudgens tells Shape that she isn't afraid to indulge, and that she usually indulges for dinner. "I've learned that when I try to be super conscientious of everything I put into my mouth, all I can think about is food. But when I listen to my body and eat what I want, that's when I'm happiest."
7
She Celebrates The Little Accomplishments
Hudgens has gone through a lot in her life, both personally and professionally. However, she tells Shape that she is grateful for the good things that happen to her. Hudgens says that she celebrates her achievements, both big and small, especially when it comes to fitness. "At my fittest, I feel unstoppable. You think, 'There's no way I can get through 30 reps.' But then you do, and you remind yourself that you can do anything you set your mind to. Those little victories should always be celebrated. That's what contributes joy and happiness and power and strength to your life."
Anna Bechtel is a freelance writer currently based in Hamden, CT.
Read more
---