Whitney Tingle in Bathing Suit Says "Live in the Moment"
Here's how the Sakara Life stays so fit.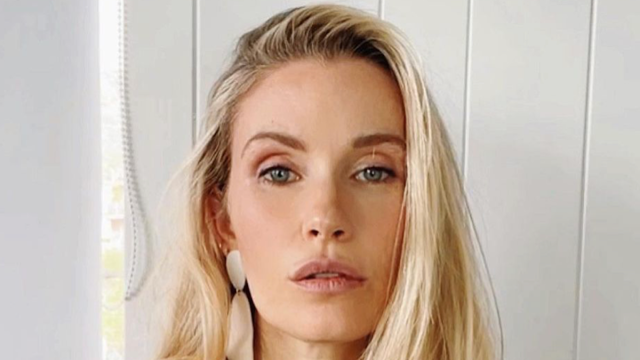 Whitney Tingle is living in the moment in her swimsuit! The Sakara Life co-founder shows off her beautiful body in a bathing suit via one of her latest social media posts. "In: posting things late on instagram so you can actually live in the moment while they're happening," she captioned the Instagram snap. "Tb to an incredible first few weeks of the new year, celebrating another trip around the sun, getting in some adult time, and sharing the things you love with people you love." How does the wellness influencer and guru stay so fit and healthy? Read on to see 7 ways Whitney Tingle stays in shape and the photos that prove they work—and to get beach-ready yourself, don't miss these essential 30 Best-Ever Celebrity Bathing Suit Photos!
`
Whitney's main form of fitness is yoga. "There are two times for me that I really felt best in my body; one, was when I was doing my yoga teacher training. I was doing yoga every day and just feeling really IN my body. I developed a lot of flexibility and strength. I felt like I could do anything in my body. The other time I'd say, is right now, just coming back from 10 days of doing yoga every single day at the Sivananda Ashram," she revealed in the Sakara Life blog.
2
She Eats Healthy 7 Days a Week
Healthy eating is at the core of Whitney's health plan. "I know that I get to eat healthy food every day of the week. That's what keeps my body in balance. When I'm not eating this way everyday of the week, then I start thinking about food and my body and exercise a lot more," she said in the blog. 
3
She Views Food As Medicine
Whitney started Sakara Life with the intention of creating food to nourish from the inside out. "We made it our mission to transform lives through food as medicine. We needed to figure out what it would mean to eat in the healthiest way possible; no extremes but it had to work and it had to taste good (Danielle never wanted to diet again!). We spent years studying, researching and talking to everyone we could find—shamans, integrative doctors, gastroenterologists, acupuncturists, MDs—we found the common threads of ancient nutrition modalities like Macrobiotics and Ayurveda and cutting-edge nutrition science to create what is now Sakara's 9 Pillars of Nutrition," she told Rip and Tan.df44d9eab23ea271ddde7545ae2c09ec
4
She Believes in "Eating Your Water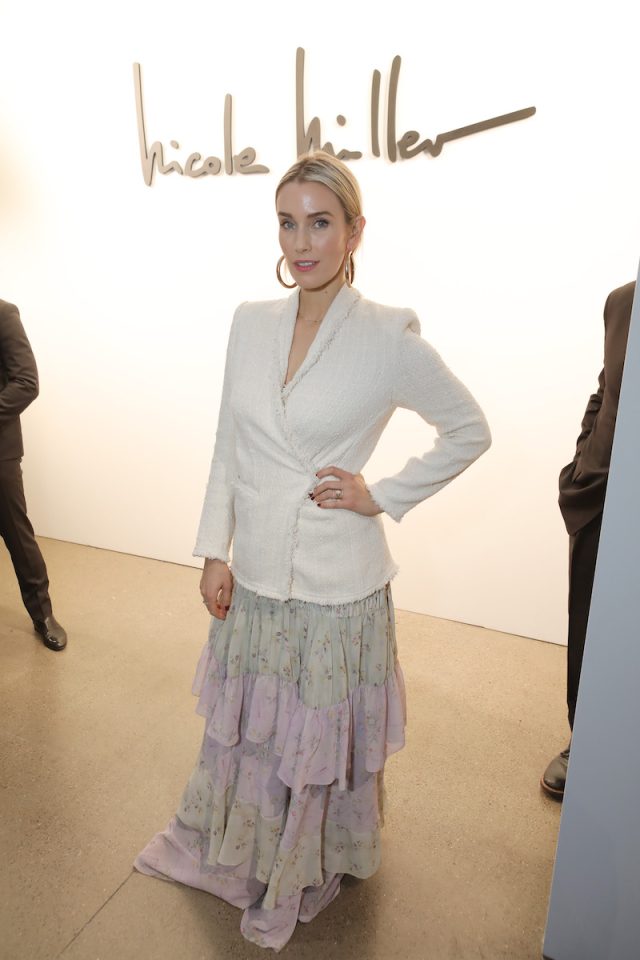 Whitney and co-founder Danielle Duboise believe in hydration via food. "Eating your water is one of our most critical pillars— when you eat water-rich foods, you hydrate on a cellular level plus the added benefits of the fiber and phytonutrients help to lock in that hydration," they told Rip and Tan, adding that hydrated cells and organs "help detoxify your body, increase blood flow, help provide energy and balance your hormones. Processed foods are incredibly dehydrating, which is why we love to fill our plates with fiber-rich, whole clean plants and fruits."
5
She Eats "Beauty Chocolates"
Whitney created chocolate that is actually healthy and great for your skin. "Our Beauty Chocolates have plant ceramides that go through your bloodstream and replenish your skin from the inside. Women will go out and get botox, but as we age we start to loose the lipids in our skin, and that's when you develop dry skin and wrinkles. These chocolates help replenish that," she told Coveteur.
Whitney also enjoys getting outside and going for a hike. "Hiking is one of the best ways to get exercise. No matter what type of trail you find yourself on, hiking is a great whole-body workout—from head to toe and everything in between," says the National Parks Service. Some of the physical benefits include building stronger muscles and bones, improving your sense of balance, improving your heart health, and decreasing the risk of certain respiratory problems. It also offers many mental health benefits, according to a Stanford University study. 
Whitney encourages a colorful diet. "Filling your plate with a variety of beautiful, bright produce is one of the easiest ways to know you're getting a diverse array of vitamins, minerals, antioxidants, and phytochemicals—and why "Eat the Rainbow" is one of our @sakaralife nine foundational Pillars of Nutrition," she explained in a recent. "It's easy to get in the habit of eating the same thing over and over, like steamed broccoli for dinner every night or the same chopped salad at lunchtime, but that's only providing your body with one nutrient profile. For optimal health, our body needs many nutrient profiles to stimulate the growth of different bacteria inside the gut, which builds up the immune system. A robust immune system = a body that's more resilient and resistant to infections or inflammation that can cause anything from digestive issues to acne to chronic disease."⁠
---