Nikki Tamboli in Bathing Suit is "Trending"
Here's how the actress stays fit and happy.
Indian actress Nikki Tamboli is showing how comfortable she is being the center of attention with a new social media video where she's showing off a snazzy swimsuit. Tamboli, 26, shared a reel of herself posing in a sparkly yellow bikini with matching yellow sarong, with the hashtag "trending". "Too hot to handle!" commented a fan. How does she stay so fit? Read on to see 5 ways Tamboli stays in shape and the photos that prove they work.
`
Tamboli is a big fan of vegetables, especially broccoli. "Besides being a good source of folate, broccoli also contains phytonutrients," says the Mayo Clinic. "Broccoli is also an excellent source of vitamin C — an antioxidant that protects your body's cells from damage. It is also an excellent source of vitamin A and is linked to preserving eye health."
Tamboli loves coffee so much she drinks six espresso shots a day. Coffee is know to have health benefits—but what's the optimum amount to drink? "Up to 400 milligrams (mg) of caffeine a day appears to be safe for most healthy adults," says the Mayo Clinic. "That's roughly the amount of caffeine in four cups of brewed coffee, 10 cans of cola or two "energy shot" drinks. Keep in mind that the actual caffeine content in beverages varies widely, especially among energy drinks."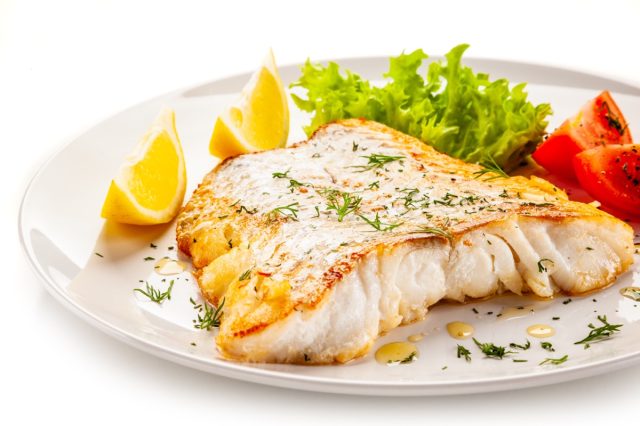 Tamboli sticks to a diet of chicken, grilled fish, and salad when she's filming a movie, avoiding her treat foods like pastries and cheesecake. "We all know that fish is high in protein and low in fat," say the experts at the University of Pittsburgh Medical Center. "But it's also loaded with omega-3 fatty acids, which help maintain heart health by lowering blood pressure. Omegas 3's also are known to be beneficial to healthy brain function and development. It's also rich in phosphorus and calcium, and is an excellent source of minerals, including iron, zinc, iodine, magnesium, and potassium."
Tamboli loves fresh berries for a healthy snack. Berries are high in cell-protecting antioxidants, especially delicious and nutritious blueberries. "Blueberries are one of the healthiest fruits," says Ella Davar, RD, CDN. "Not only due to their high vitamin C content, but also antioxidants, phytonutrients, and fiber that are protective against oxidative stress."df44d9eab23ea271ddde7545ae2c09ec
5
Living an Authentic Life
Tamboli tries to stay true to herself, even in the face of criticism. "I'm a straightforward person and I always talk from my heart," she says. "I don't like to sugarcoat things and that's why maybe sometimes I am misunderstood but the people who love me and understand me know what I'm saying and where my feelings come from, so they will never judge me."
---