20 Amazing Olympic Bodies 
Here's how they stay so fit.
Go behind the scenes of some of the most extraordinary athletes in the world. From gymnasts and figure skaters to snowboarders and hockey players, this collection of stories showcases the dedication, resilience, and unique perspectives of these incredible individuals. Learn about Jade Carey's commitment to self-care, Simone Biles' ability to block out negativity, and Aly Raisman's switch to a plant-based diet. Discover how these athletes navigate body image issues, embrace confidence, and find strength in their physical abilities. Get inspired by their journeys as they strive to be the best and leave a lasting impact on their sports.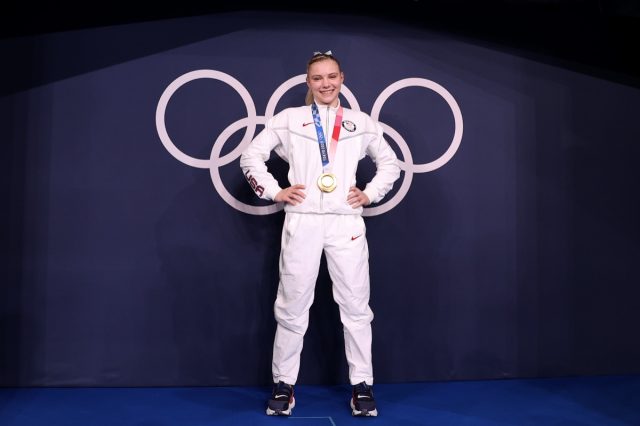 Olympic gymnast Jade Carey talked about what motivated her in an interview with International Gymnastics. "Just paying attention to what my body needs and what I need to do to take care of it. I have a great team that helps with that. And my love for the sport keeps me going and continuing to being the best that I can."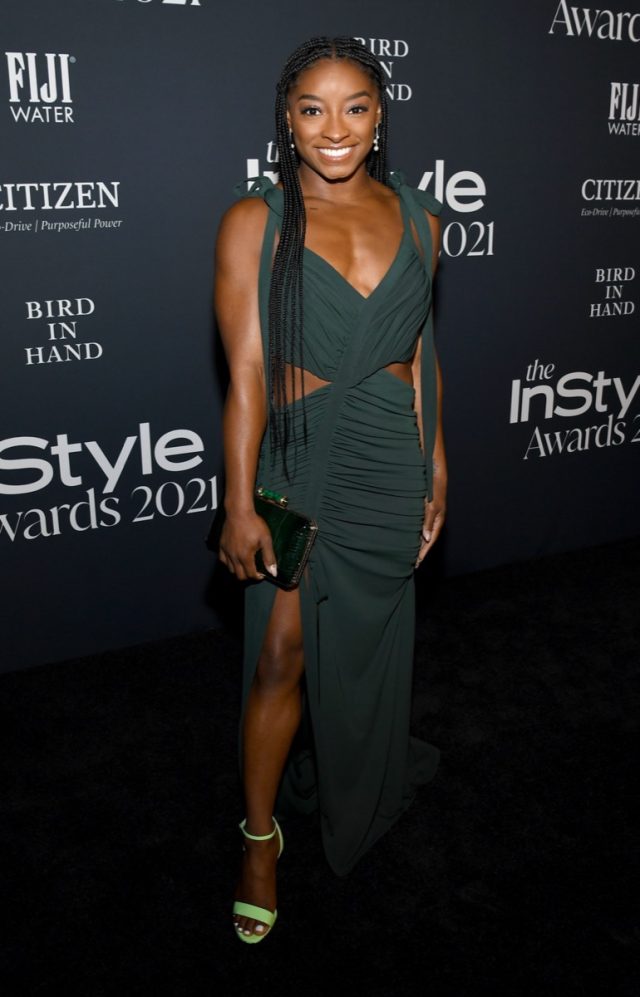 Simone Biles is prepping for her return to gymnastics. She tells POPSugar that she makes sure to drown out negativity when she competes. "Whenever I'm performing, or just on a daily basis, I try to block everything out. I also don't look at comments or anything just because I'm grateful and I love everything about myself, and I'm proud of who I am inside and out. That's definitely helped me not think about it."
Retired gymnast, Aly Raisman has a new diet. In 2019, she told People that she is a vegetarian. "When I was training, I thought that you had to eat meat in order to be strong," Raisman says. "Now I've been reading up on all the amazing things that plants can do for your body and your mind… "I started watching all these documentaries and it really freaked me out seeing how some of the animals are treated so poorly."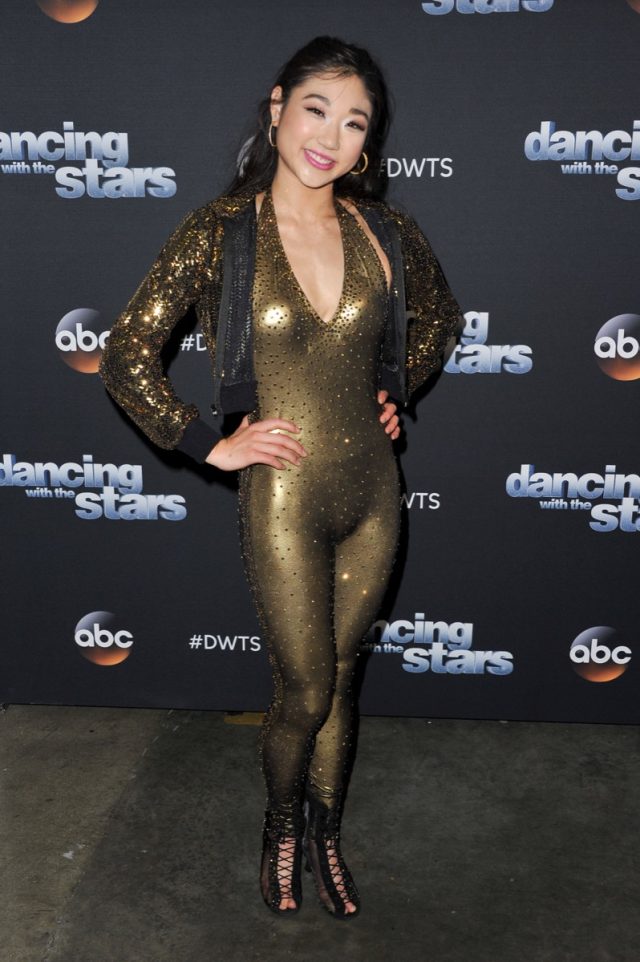 After competing at the 2018 Winter Olympics, Mirai Nagasu opened up about the experience to Cosmopolitan. She says that she wants to represent for the Asian-American community. "Growing up there weren't a lot of Asian Americans in sports, and there's a bit of a stigma that says Asian Americans are more the 'nerdy type,' so for me to be a part of this successful sports team that has so many Asian Americans and to represent that side of the U.S. means a lot to me."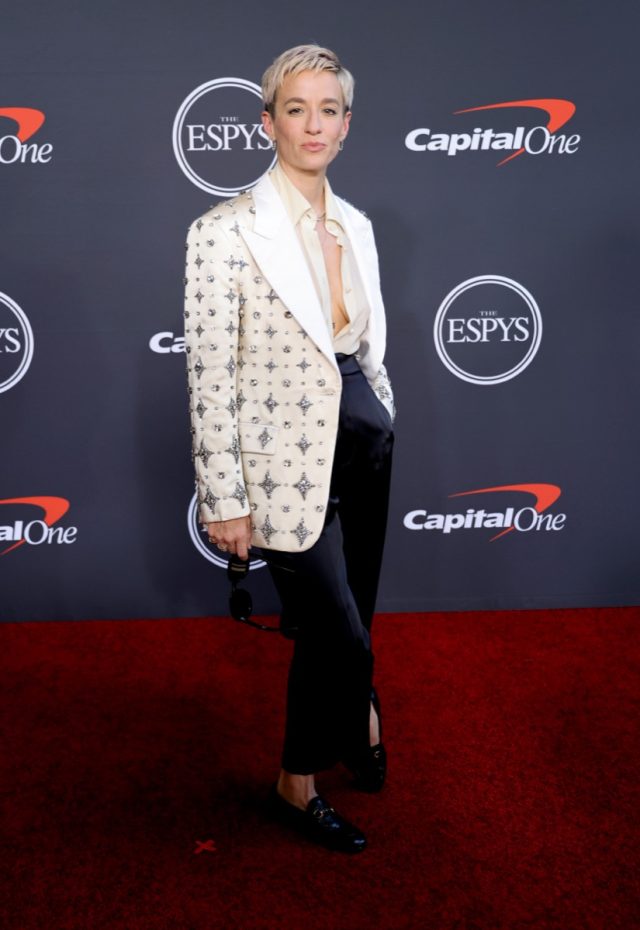 US soccer player Megan Rapinoe opened up about her approach to eating in an interview. "Overall, my philosophy is just to put good things in my body. I don't really eat anything artificial, fake, or that I can't pronounce. I try to keep it simple and clean."
df44d9eab23ea271ddde7545ae2c09ec
Gracie Gold opened up about her struggles with body image in an interview with TODAY Style. She talked about participating in the publications "Why I Love My…" series. "I decided to answer, 'I love my legs,' because I used to hate them," Gold said. "And a lot of times I still do hate them. However, I'm learning to love them. I love them most of the time. But sometimes, I think, oh, they're too big, they don't look like the legs you see in the magazines. But I love how strong they are. They can lift a lot. They can run far. I love how powerful they are."
After competing in the 2018 Winter Olympics, Adam Rippon opened up about his struggles with eating and body image. "My friends who I was close with and who I was training with were like, 'Adam, that's not good,'" he told The Advocate. "'We're going to dinner, and you say you're just going to get steamed vegetables and water when you haven't eaten lunch.' But it's scary because that sense of hunger is something I still associate with good and doing the right thing. So it was really pushing through that, trying to fuel myself for the right reasons. Now doing things more in the entertainment world, if you gain a few pounds, it's not do or die. You can still be funny, you can still be quick-witted. You don't lose your wit when you gain weight."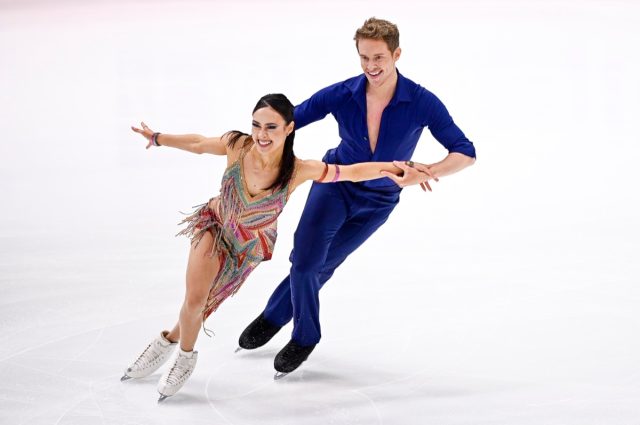 Evan Bates talked about his diet in an interview with Delish. "As soon as we're off the ice or out of the gym we're replenishing and replacing those burned calories," he says. Bates says that he loves smoothies with spinach, chia seeds, and protein powder for this reason. He also says that he likes almonds and applesauce as snacks.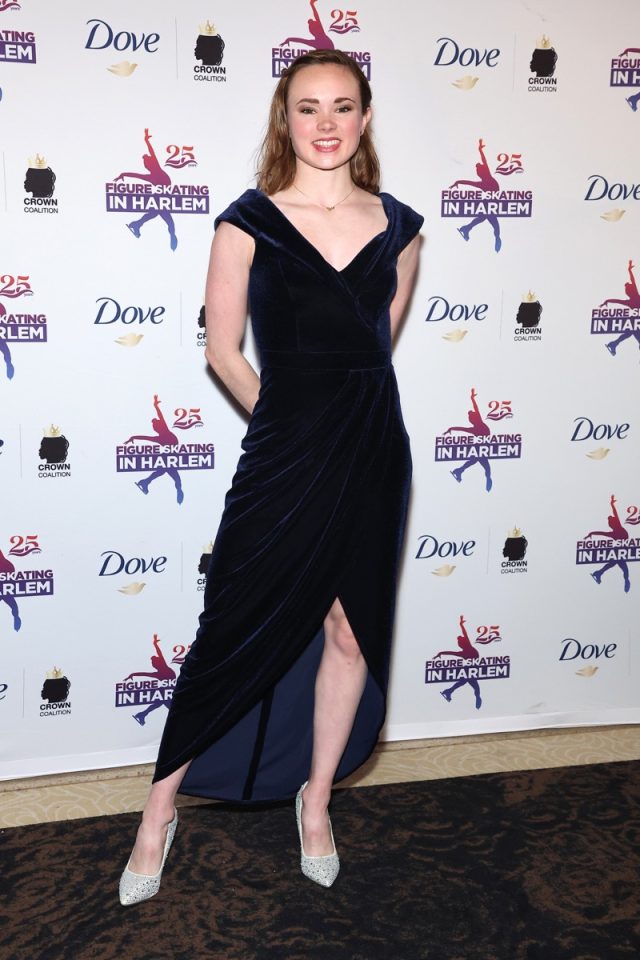 After retiring from skating, Mariah Bell opened up about what it was like in an interview with TeamUSA.org. "I had to work through self-doubt," Bell said. "Not being on the world team the year before (the Olympics) was a huge blow to the gut. I remember doing the long program at nationals in Las Vegas in 2021 and being scared to be on the ice. I thought, 'How am I going to have the success I need to have, to be on the Olympic team?' It was a lot of working through my own stuff, personal things I didn't see coming. But it made me really tough."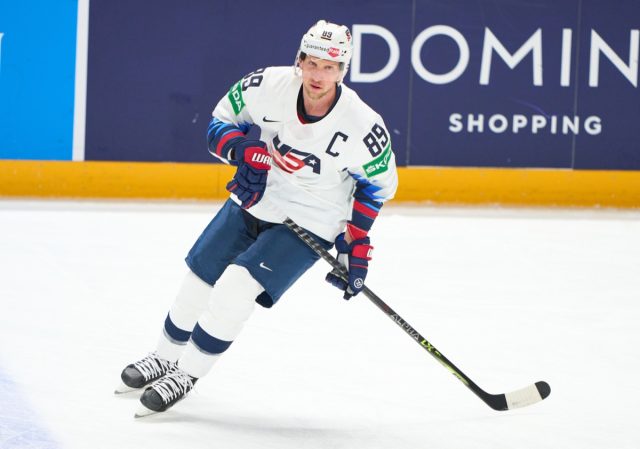 USA Hockey team member, Justin Abdelkader opened up about his approach to the sport with Sports Illustrated. "We were playing confident and that's a huge part of sports, confidence. When you can start winning games, putting games together, you can get on a run. That's what we did. A lot of times it just starts with that one game, that one shift, that overtime goal that can put you in that position. In that case, for us, that got us rolling."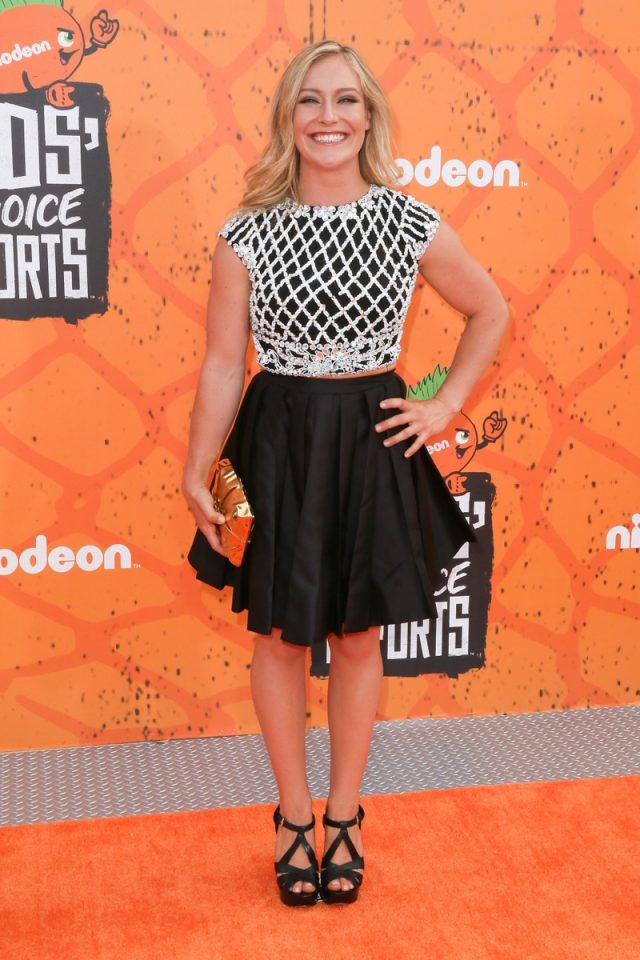 In 2018, gold medalist snowboarder Jamie Anderson talked about her diet with Us Weekly. "I'm a big eater but I eat like really pure, whole foods. So thankfully I don't feel like I really need to worry. Lots of different grains, ancient grains and different beans, vegetables."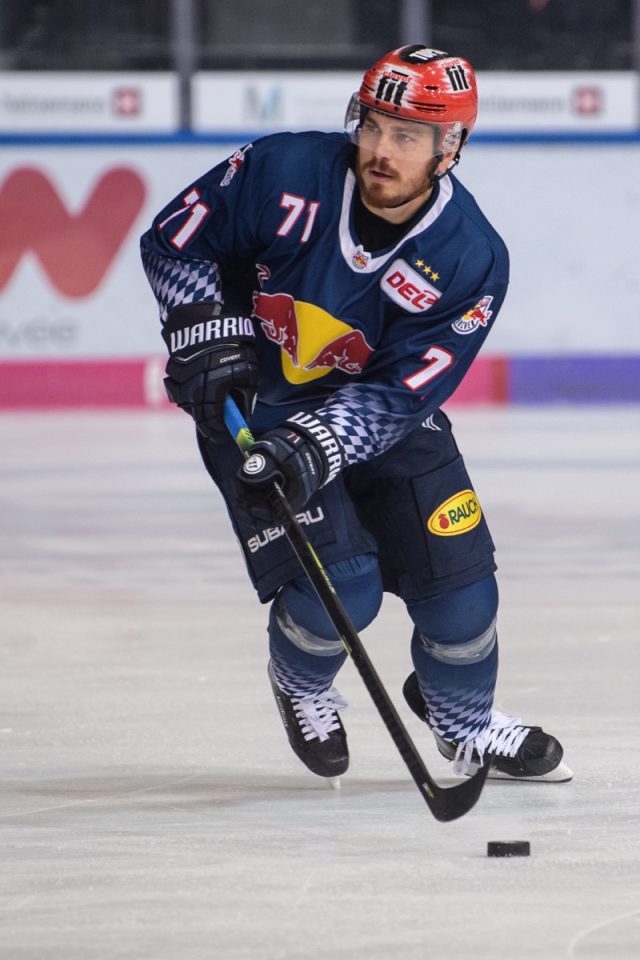 Chris Bourque opened up about going to the Olympics in a 2018 interview. "It was unbelievable. Top three calls I've ever gotten in my life for sure. Obviously, to find out you're on the U.S. Olympic team is something that is such a far-fetched dream growing up, to finally get that call, it's unbelievable."
Bobby Butler opened up about his decision to keep playing hockey in the 2022-2023 season with the Telegram & Gazette. He says that he spoke with his wife about the decision. "We came to the decision to why not give it one more (shot) and have our kids watch me," Butler said. "It also gave me a little spark last season to get a little taste, so it got me back in shape and it's perfect timing."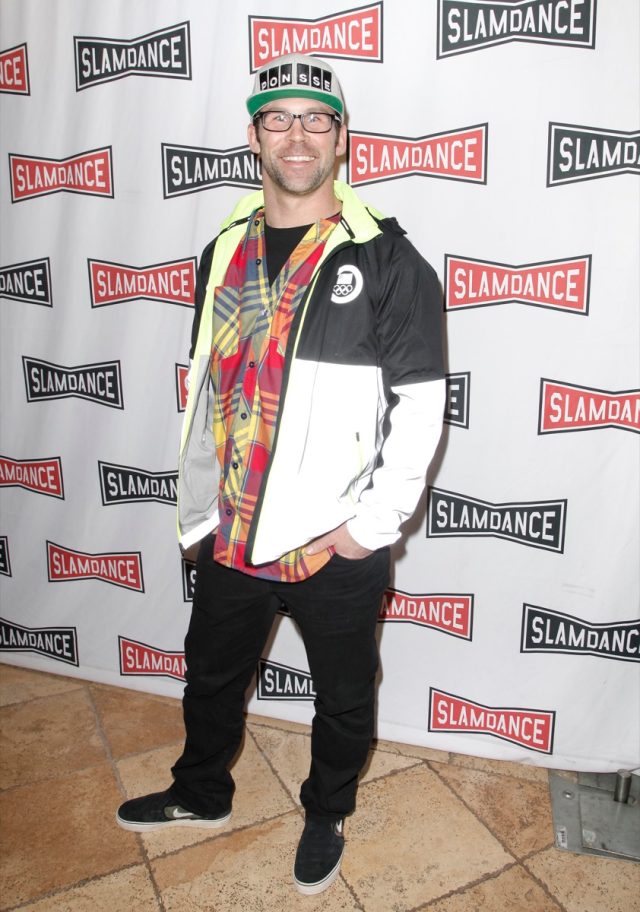 Nick Baumgartner won his first Gold Medal in snowboard cross at last year's Winter Olympics. He talked about the sport in an interview with CountryLines.com. "Snowboard cross is chaos in every sense of the word," Baumgartner said. "We are doing something that is so unpredictable. We go down the course at highway speeds of 50–60 mph on a five-foot-long board with metal edges that are sharp as a sword, with nothing to protect us except for the helmet on our head."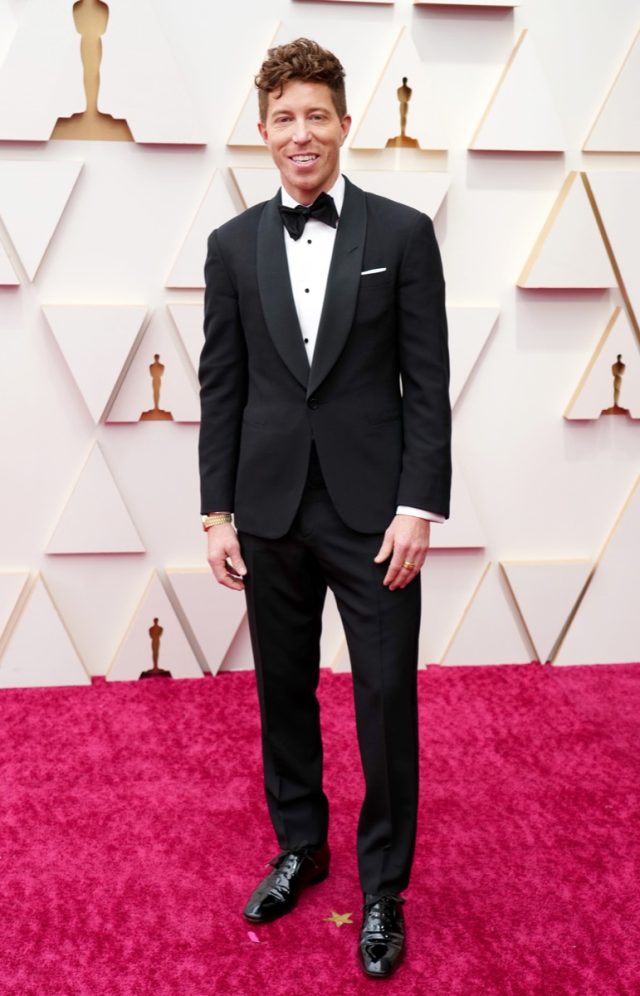 Shaun White retired from snowboarding after the 2022 Winter Games. In 2021, he talked about some of his favorite workouts with Us Weekly. "I want to say recently, maybe a couple of years ago — was mountain biking. I did a couple of SoulCycle classes and things like that. They were fun, but you're not going anywhere. I was like, 'All right, well, this was fun. But I want to go somewhere. I want to see things.' And mountain biking was great. Usually I'll do a long uphill ride and then you get the reward of the downhill. So we've been doing a lot of biking and road biking and things like that. That's been really nice cross-training."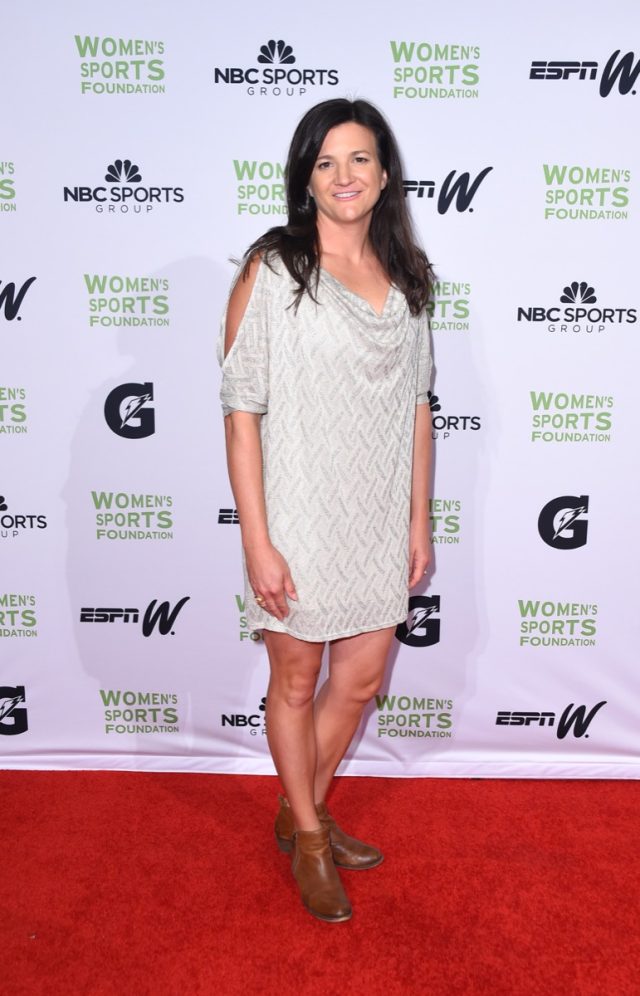 Five-time Olympic snowboarder, Kelly Clark, talked about what it's like to stay in shape on the road in a 2015 interview with Sports Illustrated. She says that she makes sure to do exercises in public. "I'm looking for parks to put my feet on swings and do TRX," she says. "You can do full body weight circuits on a jungle gym and run cones in the park. I have to get creative and adjust."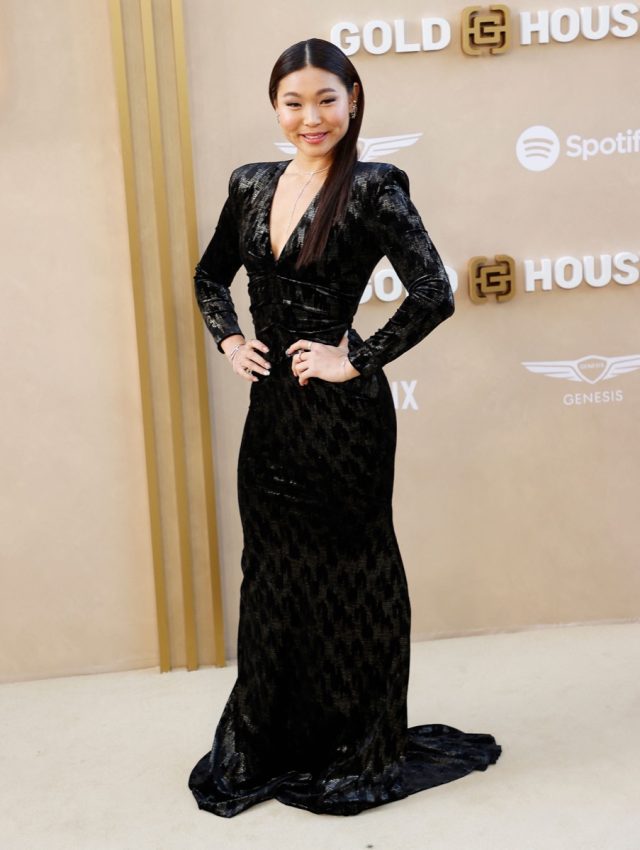 After becoming both the youngest woman to win a gold medal in snowboarding and the first to win two gold medals in the halfpipe, Chloe Kim talked about her approach to the sport in an interview with Shape. "My training routine's pretty crazy," she adds. "I went to Switzerland for a month just to get all my tricks super dialed, and then I came home for like a week, and then we were off to Beijing." Kim also says that she makes working out a priority, even if she doesn't always like it. "It's definitely helped me improve my snowboarding, so that's why I do it. But if I had the choice, I probably wouldn't be working out every day."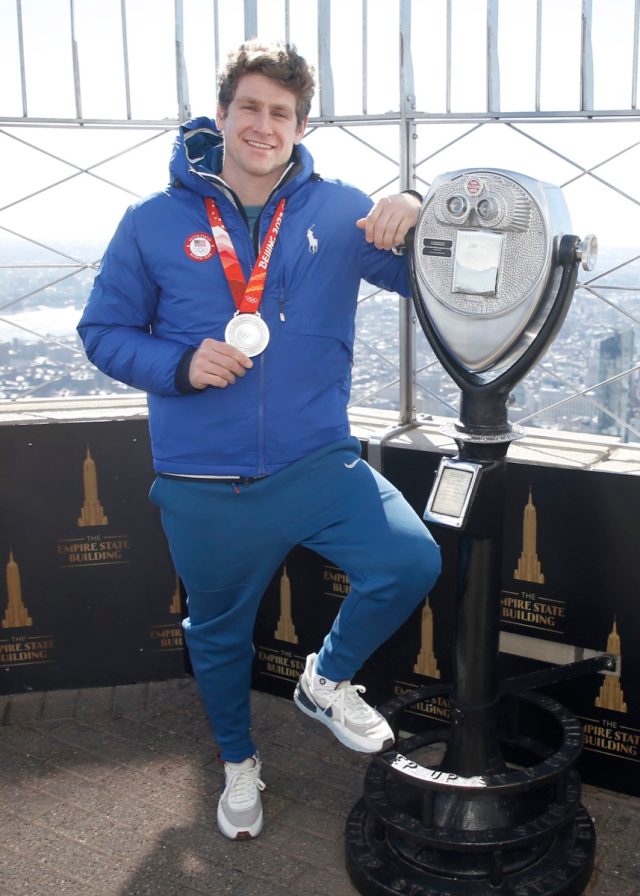 Ryan Cochran-Siegle opened up about competing in skiing with Olympics.com. "At the end of the day, the reason why I was able to achieve that medal was because of my love for skiing and that passion and that drive. If you focus too much on the results, then you lose that. So it's also important to let your past results be as they are and really focus on the future."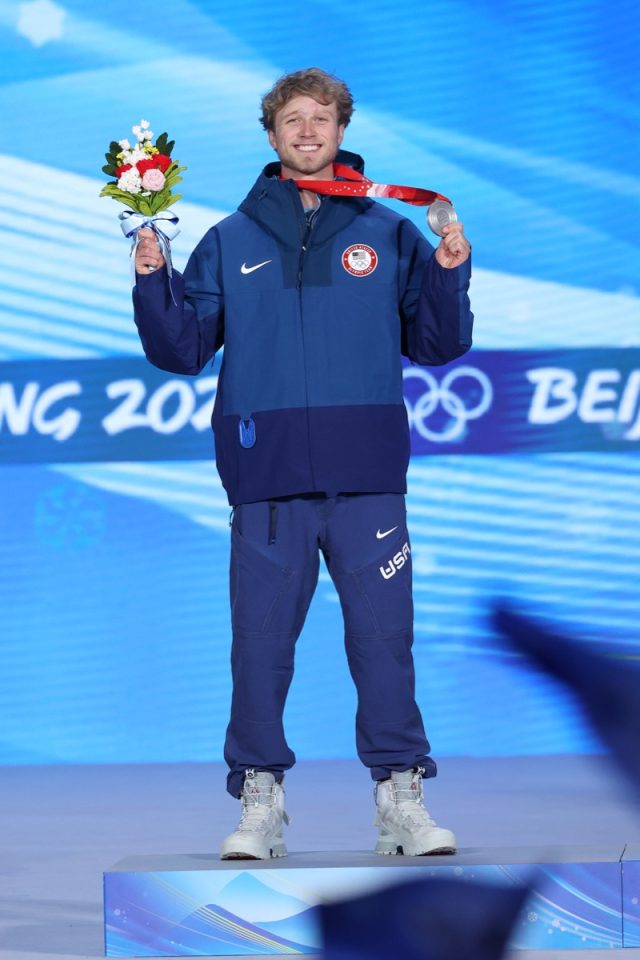 Colby Stevenson was able to recover from a tragic accident at 18 to win a silver medal at the 2022 Winter Olympics. He talked about his recovery in an interview with OutsideOnline.com. "I would do the tricks in my head," he says. "Closing my eyes and visualizing was a big part of my recovery…Your toughest times can become building blocks. That's when you find your true character."
Three time Olympic skier, David Wise, opened up about how he deals with the pressure of competing at the games with People. "I've dealt with this before, and you just take it one day at a time," he explains. "In terms of how I've progressed as an athlete … The more mature I've gotten in my career, the more I've realized that I want to do things that aren't just good for me, they're good for the sport. That's really uplifting."
Anna Bechtel is a freelance writer currently based in Hamden, CT.
Read more
---