10 Supermodels Over 50 and How they Stay Fit
Here's how to thrive over 50, according to these models.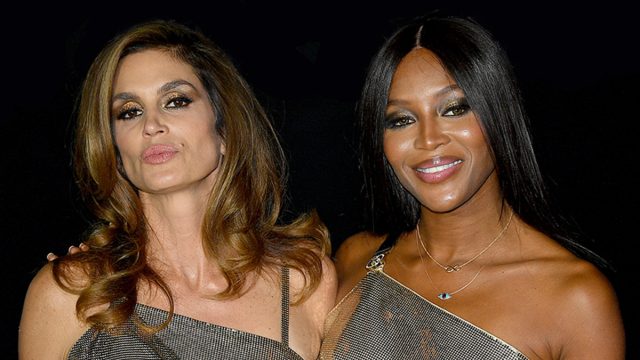 Call it the Benjamin Button effect or the Fountain of Youth, but supermodels over 50 show no signs of slowing down and giving up on their infamous physiques and enviable looks. With solid fitness and diet routines (not to mention a healthy dose of discipline and good habits), models like Christie Brinkley, Naomi Campbell, Cindy Crawford, and Helena Christensen are proof that staying fit after 50 is not only possible but absolutely the norm. Here are 10 supermodels that seem to be aging in reverse.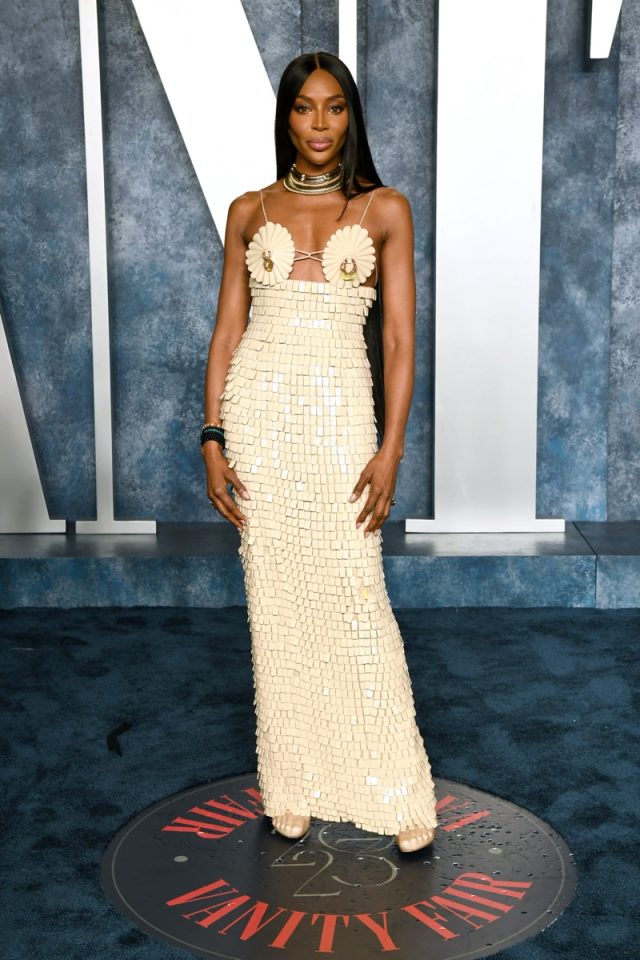 Naomi Campbell, 53, does yoga and Pilates every day, and follows a vegetarian diet. "I just became a vegetarian, and I find it a little hard to figure out what to eat, so I just bring stuff from home," she says. "I went to this place where they teach you how to take care of your body and clean it inside and out. After that I decided I didn't want to eat pork, chicken, or anything I felt was unhealthy. I never thought I would ever do it. It was just something I decided to do. I don't know how long it's going to last, but I feel lighter and just easier."df44d9eab23ea271ddde7545ae2c09ec
Paulina Porizkova, 58, admits staying in shape after menopause isn't easy. "Staying in shape after menopause takes a lot of frickin' work. Especially when you have wonky hips," she captioned an Instagram video. "I've had to cut down on my Pilates since I came back for the jungle shooting #beyondtheedge because my hips won't cooperate. What I'm doing instead, for now, is some serious PT. I found an amazing personal trainer at my local Crunch, Shelly, who alternates hip PT with strength training. But because I've been doing so much traveling, my results are inconsistent. So, yes, there are drawbacks to aging. One has to work a lot harder on things that were taken for granted. On the outside. On the inside, however, all the hard work already done is finally paying off."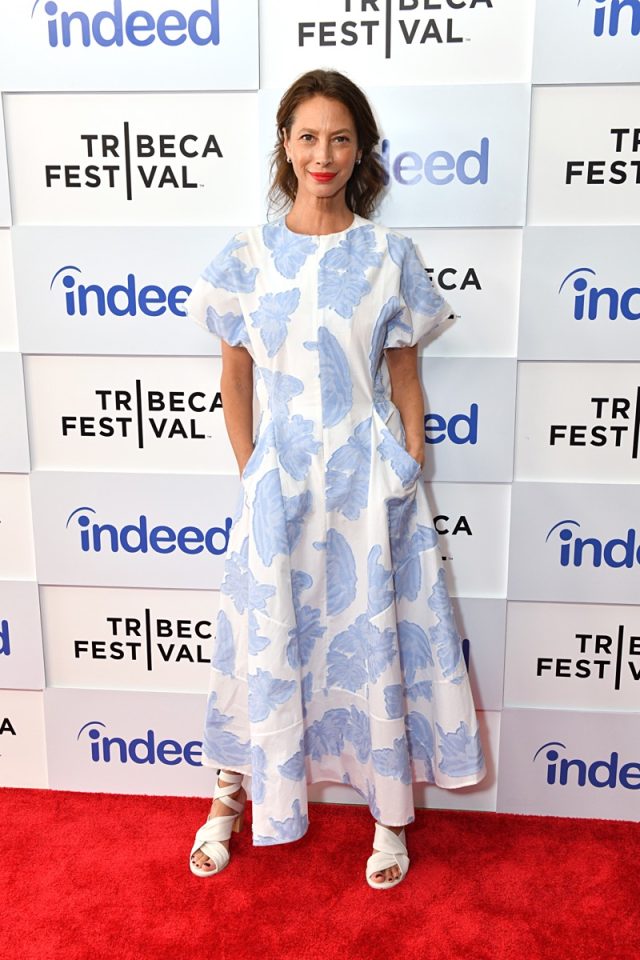 Christy Turlington, 54, swears by yoga sessions. "I practice yoga almost every day," she says. "I kind of schedule my life around it to be honest. I don't want to treat it as something that I have to squeeze in. It's really important, and so having it be the centerpiece of my day is how I try to approach it."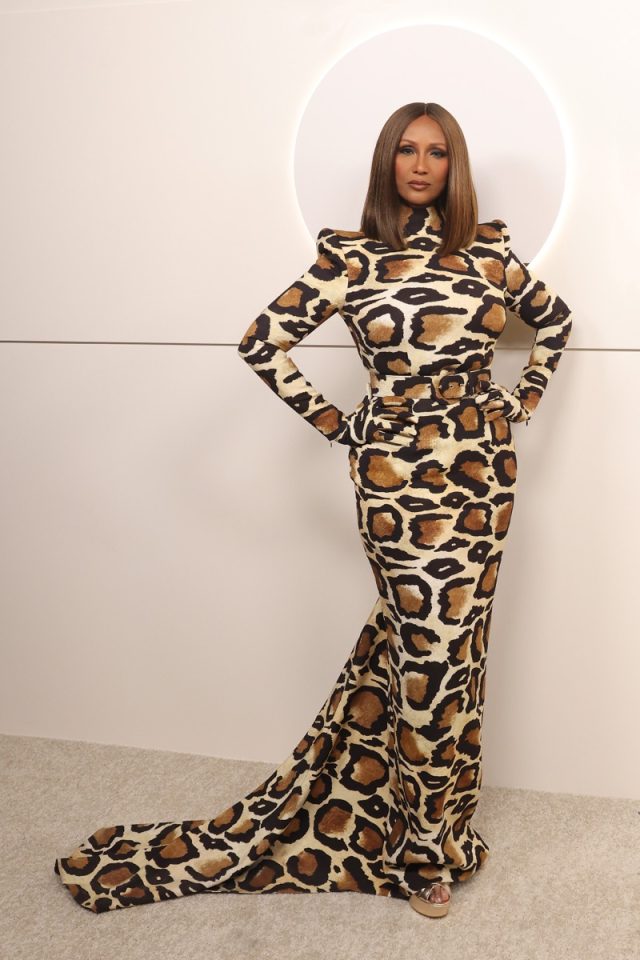 Iman, 67, enjoys plenty of cardio exercises. "I try to work out every day," she says. "A lot of walking, jogging, treadmill, jump rope. I have one bad knee, which I injured years and years ago, skiing. That's why I don't like running very much. And treadmills are so boring. Jump rope, if you do a good 10 minutes, it's a difficult cardiovascular workout. I started jump rope after I had my baby eight years ago and I could barely do three minutes. And I thought I was fit!"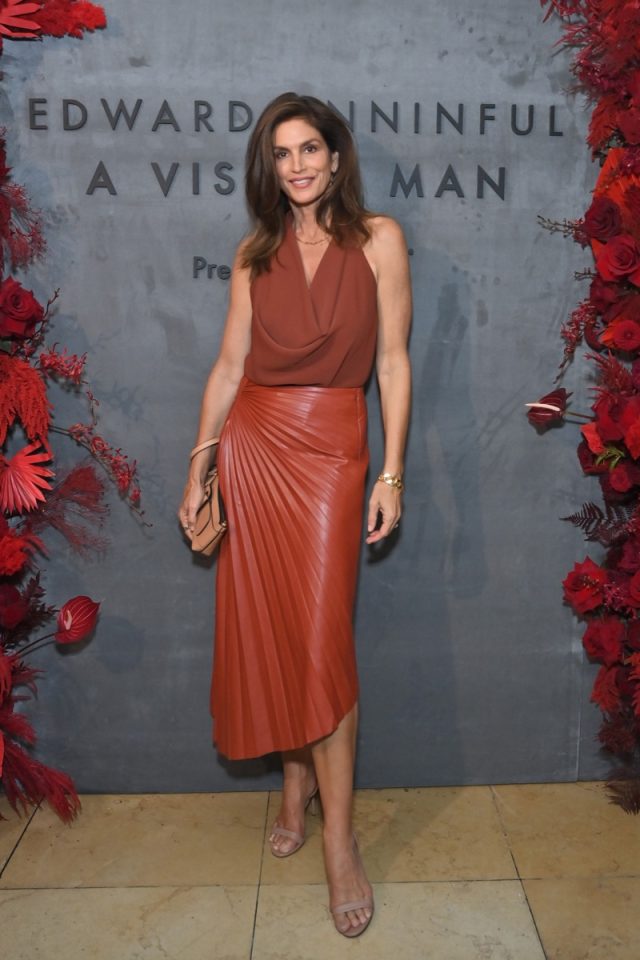 Cindy Crawford, 57, loves pole dancing classes and anything that gets her outdoors. "Once a week, I try to go on a hike with a friend so I combine exercise and girlfriend time—it's the best multitasking," she says. "I try to get 20 minutes of cardio at least three times a week. Then I do anywhere from 30 minutes to an hour of old school lunges, weights, squats, and bicep curls—it's just stuff that I learned 30 years ago."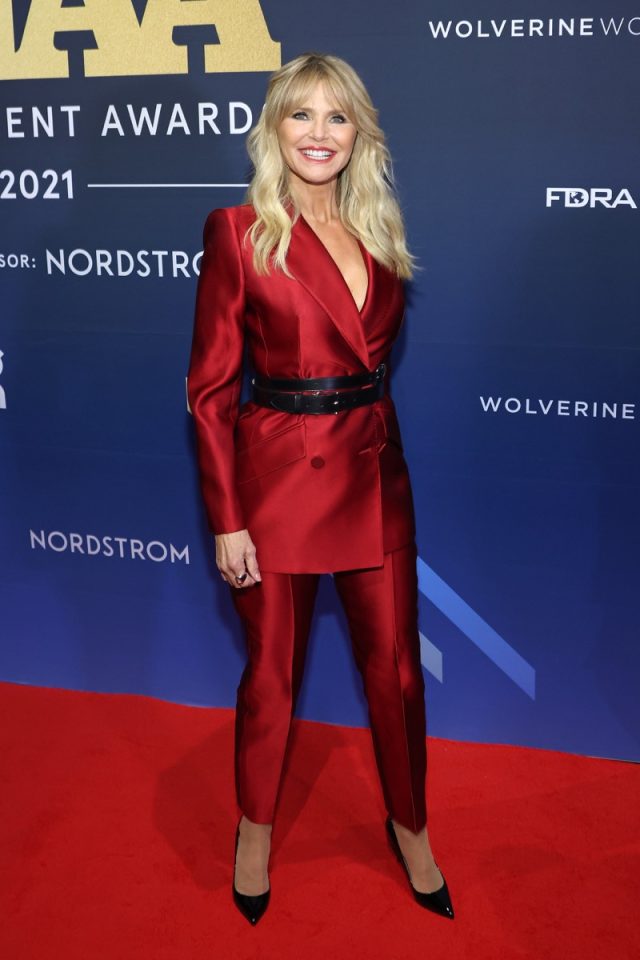 Christie Brinkley, 69, loves running.  "As far as exercise goes, everyone always asks if I use the Total Gym and yes, I really do," she says. "But I also might go to a spin class or work with weights. I would say running is my favorite way to sweat, but I'm not really supposed to do that anymore because of injuries… Some days the only thing I can get in is a seven-minute run on the Total Gym. Then while I'm brushing my teeth, I'm doing leg lifts. When I'm drying my hair, I do all kinds of squats."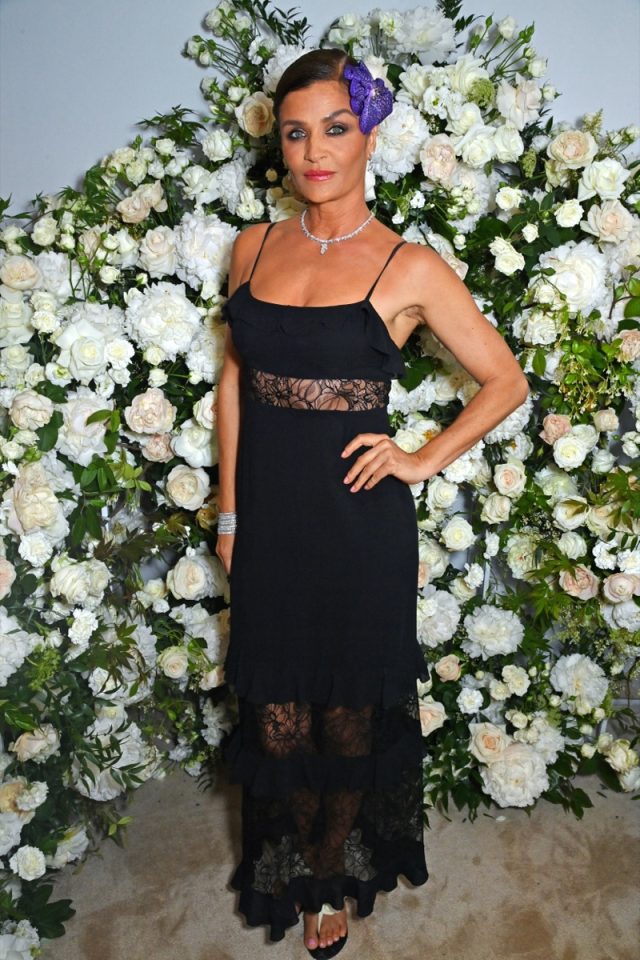 Helena Christensen, 54, loves to maintain strong muscle. "I do boxing and conditioning three times a week and yoga twice a week," she says. "They keep my body strong, firm and toned. I started enjoying working out when I began to understand the anatomical aspect of it and learned how to recruit muscle groups. My favorite breakfast is porridge cooked with milk and topped off with banana, brown sugar and a big lump of melting butter in the middle."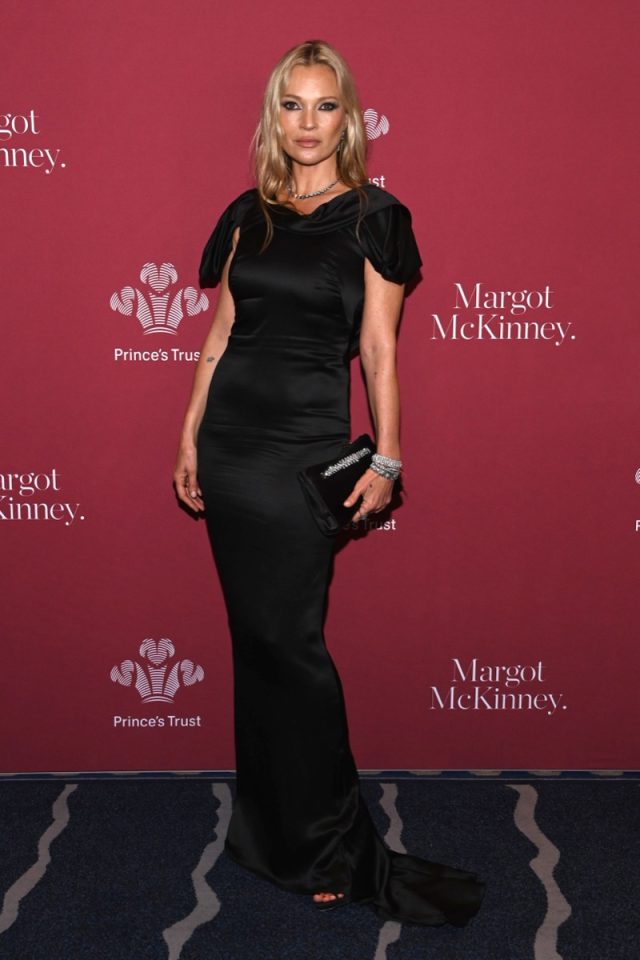 Kate Moss is just six months shy of 50 and in the best shape of her life. "I reached a point in my life where I wanted more balance," she says. "I started meditating and changing the way I live. I wanted to be healthier and more grounded. I'm a firm believer in taking a holistic approach to beauty which includes exercise, my diet and, of course, great products. I start the day with 20 minutes of meditation and follow it by practicing yoga poses or Pilates exercises. I enjoy the strength they give my body."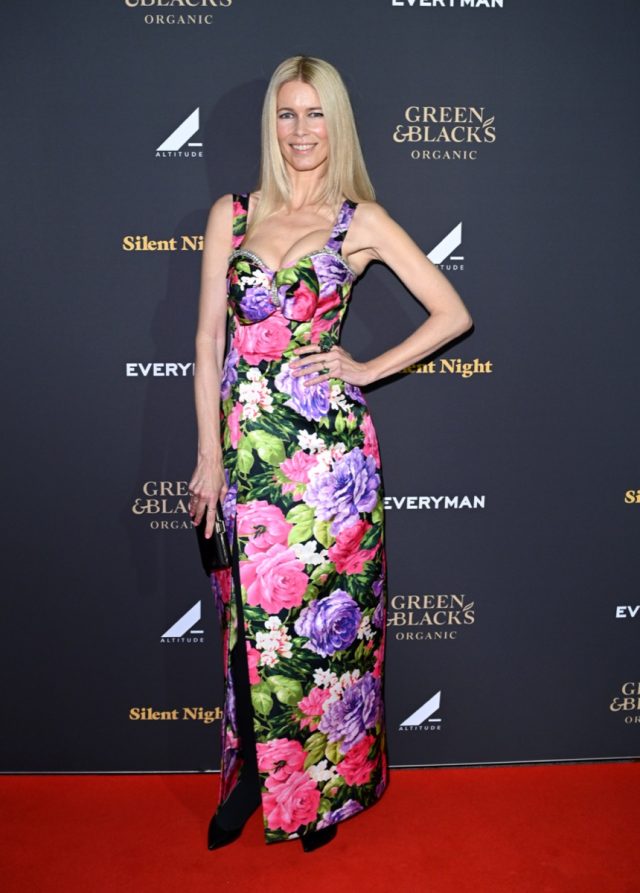 Claudia Schiffer, 52, loves staying active, especially if that means she gets to enjoy the fresh air. "I love going for long walks in the countryside with my dogs," she says. "But, recently, I've started working out with my girlfriends, doing everything from cardio to yoga or tennis. Every day, we do something new, which makes it fun. I've also started doing online workouts and going on the treadmill while watching Gilmore Girls."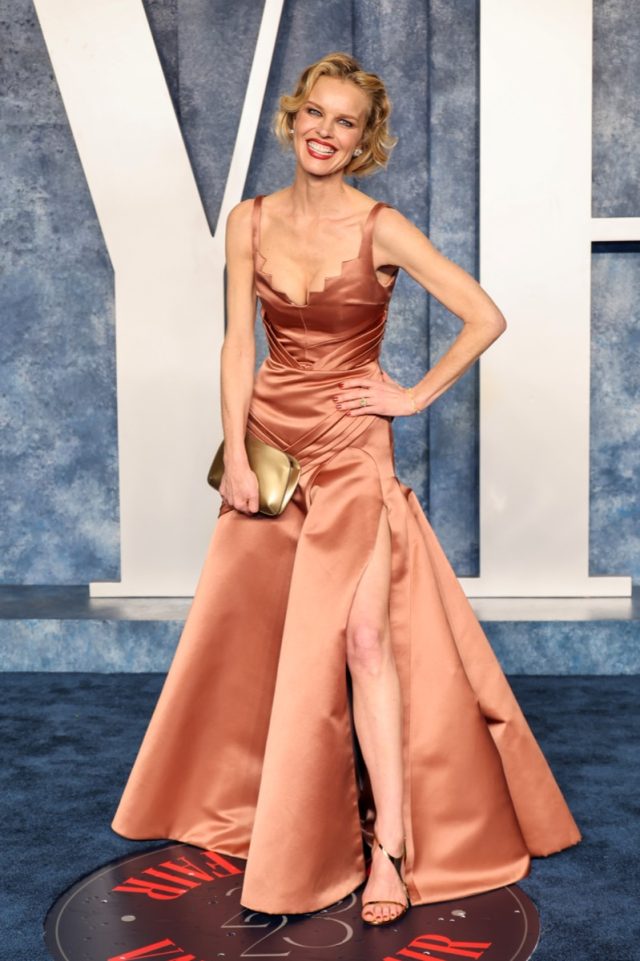 Eva Herzigová, 50, follows a vegetarian diet. "I mean, I'm very active, I have three boys, but with COVID, not moving much for such a long time, you lose your muscle mass," she says. "I feel like I need to exercise, so we have a dog and I go for a bike ride in the park every morning. I'm not pushing it but already the idea of exercise makes me sweat because I haven't done it for so long. I'm more an advocate of the philosophy that it's all about what you eat. Food for me is an element of energy and a source of healing, and vice versa: food can be harmful."
Ferozan Mast is a science, health and wellness writer with a passion for making science and research-backed information accessible to a general audience.
Read more
---