Ted Lasso Star Fleur East Shares Swimsuit Video of "Life"
Here's what her diet and workouts look like.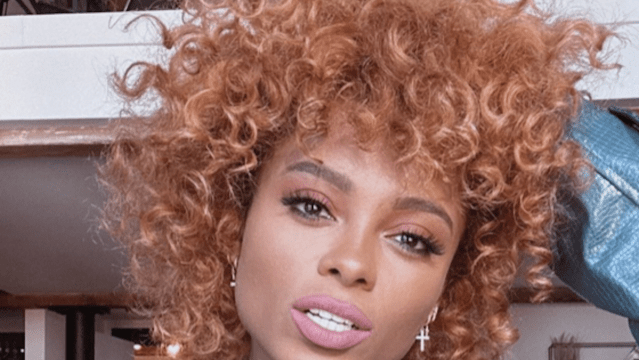 Ted Lasso star Fleur East is clearly feeling positive and grateful, judging by her social media posts. East, who played Jaylah Vivienne on the show, shared an Instagram video of herself wearing a swimsuit and enjoying the high points of life with friends and colleagues. "Life in recent times…grateful ❤️," she captioned the post. "Makes my heart burst with pride watching you do you!!! 🤍🫶🏼🤍", commented friend Kimberly Wyatt. Here's how East stays healthy, happy, and full of energy.
East works out as part of a healthy lifestyle. "I don't think if you're purely trying to look a certain way that that should be your primary motivation, it should be something that's part of an all-round lifestyle rather than crash diets or just one month of intense and then the rest of the year nothing else," she says. "I think you should just work it into your lifestyle, part of your routine. [My exercise regime is] a mixture because I have a lot of choreography so I dance a lot. I do a lot of circuit training in the gym, so a lot of cardio, some weights, and I've just now started doing reformer classes which is really hard."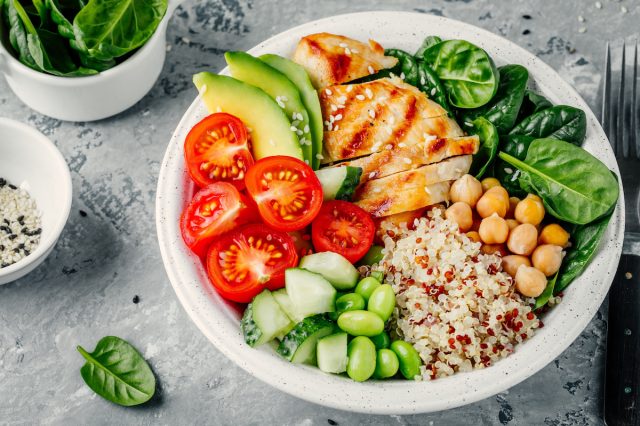 East follows a balanced, healthy diet with plenty of vegetables. "I don't really follow a particular diet but in general everybody knows what's good for them," she says. "I tend to eat healthy anyway, and every now and then I'll have a treat day where I'll have a pizza or something, every now and then. I don't deprive myself, but then to be honest I think I'm quite lucky in that I don't crave those things very often, I actually really like healthy food. I like chicken, grilled chicken and salad and fish and things like that." East is most careful about her diet when she's on the road. "I think that's probably when I am at my most strict because it's harder to eat healthy when you're on the road. The meal times are so messed up because you don't really have a schedule, you're just in rehearsals for so long, you get really tired and you're doing a lot of shows. I try to eat quite light as well, especially on the day of a performance because I don't like to eat heavy and then go on stage. I keep things quite light."df44d9eab23ea271ddde7545ae2c09ec
East goes easier on the cardio workouts these days. "Everything I had done before was cardio-driven," she says. "With weights I started seeing different results – I was more toned than I'd ever been and I felt stronger. I noticed the difference mostly on my abs and my legs. I was in a lot of girl bands at the time and many of the girls were dancers – they were really fit, so I had some catching up to do. But soon as I started weight training, I was a lot more toned and felt like I was up to their level. I can now squat 80kg. Squats are my strength – people don't expect me to squat as heavy as I do."
East wants to dispel some common myths about what happens to women when they lift weights. "A lot of women believe that if you lift weights you are going to look like the Hulk and it's really not true," she says. "That's a myth that I'd really love to dispel. It actually promotes lean muscle and it all depends on what you are eating. Diet is 80 percent of the results so if you are eating lean proteins and counting your macros, then weight training isn't going to bulk you up. And you burn more fat weight training."
East loves doing home workout videos. "One of my good friends is the PT Kyle Maslen –  we used to train together all the time so I have learned so much from everyone I've trained with and home workout videos," she says. "I have used Insanity,  Jillian Michaels' The Shred, Les Mills on Demand.  I have even done Joe Wicks's YouTube workouts – I love all of them, the 15-minute ab workouts, or 15 minute HIIT workouts. I've done some of them back to back when I really want to kill myself. I love doing things that are easy, that I don't have to leave the house for. You really underestimate how much of a sweat you can get from working out in your living room. Now if I ever go the gym, I do classes, circuits spin or yoga vinyasa flow. I like to mix it up because I get bored easily."
Ferozan Mast is a science, health and wellness writer with a passion for making science and research-backed information accessible to a general audience.
Read more
---