20 Amazing Bodies of Tennis Stars
Here's how they stay fit.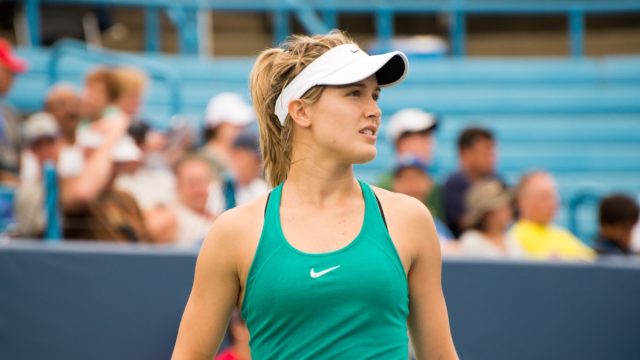 Discover the fascinating and diverse wellness routines of 20 tennis stars. From Grand Slam champions like Serena Williams and Novak Djokovic to rising talents like Ashleigh Barty and Dominic Thiem, these athletes reveal their diet and fitness secrets. Learn how they fuel their bodies for intense matches and recover from injuries. From nutrient-packed smoothies to rigorous training sessions, these players offer insights into what it takes to maintain peak physical condition while excelling in one of the world's most demanding sports. Get inspired by their dedication and commitment to their craft.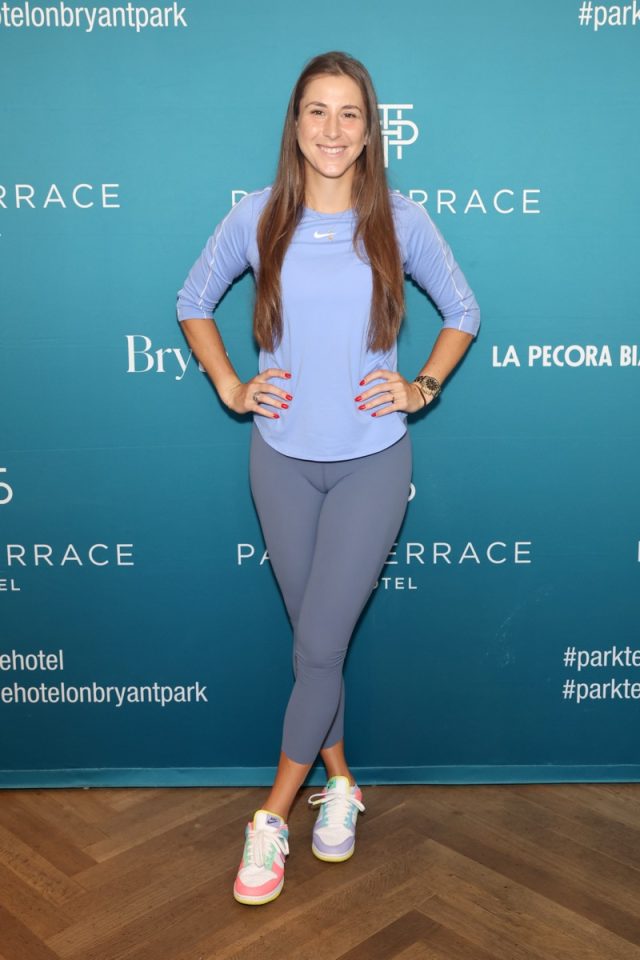 Belinda Bencic shared some of her wellness secrets with Women Fitness. "I don't have a key diet that I follow," she admits. "But of course I'm watching what I eat. I need to stay fit, of course, and healthy and of course, watch my weight all the time. So I'm just trying to eat healthy and just see what works best for me. I have like a routine before the match. I eat rice with olive oil and salt. I think it's the best for me."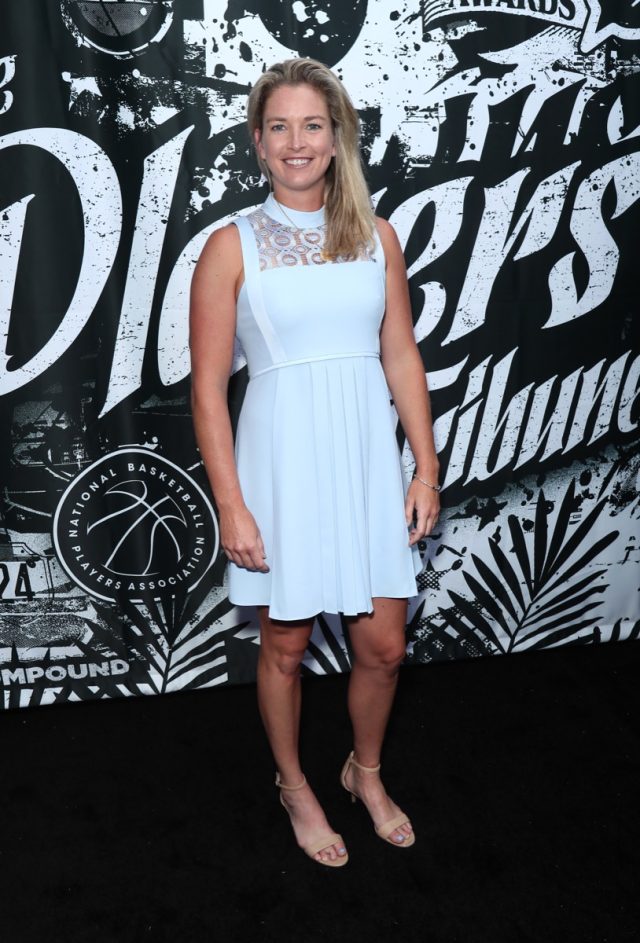 In 2015, Coco Vandeweghe opened up about her tennis career to Wimbledon.com. "I think it's more just finding comfortability with just who I am. I think early on, especially when I was starting full time on the tour, I was more concerned with, you know, watching how my peers were doing and seeing how well that they were doing and how I wasn't doing as well. That was kind of definitely getting to me a little bit where I was getting very frustrated at that, because I felt like, you know, I can beat these girls that are my peers and I beat them on practice, even in matches sometimes."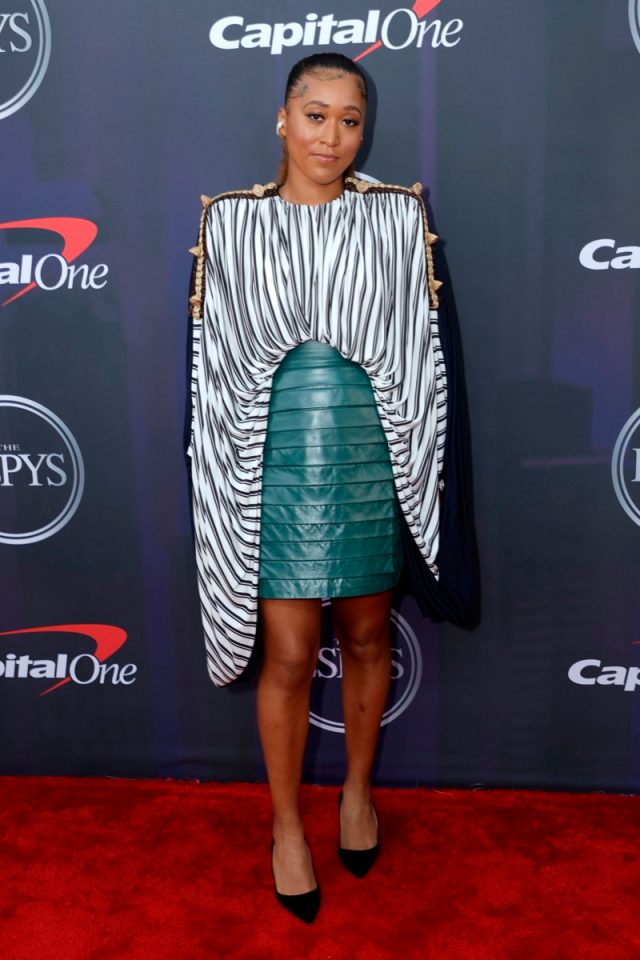 Naomi Osaka shared her favorite foods in an interview with PureWow.com. "Typically, when I wake up in the morning, the first thing I do is drink a smoothie that my trainer Yutaka [Nakamura] makes me. It has kale, spinach, Coconut BODYARMOR LYTE…I feel like it has kiwi in it. It's a guessing game for me but that's the first thing I drink and then normally I have rye bread with smoked salmon and avocado."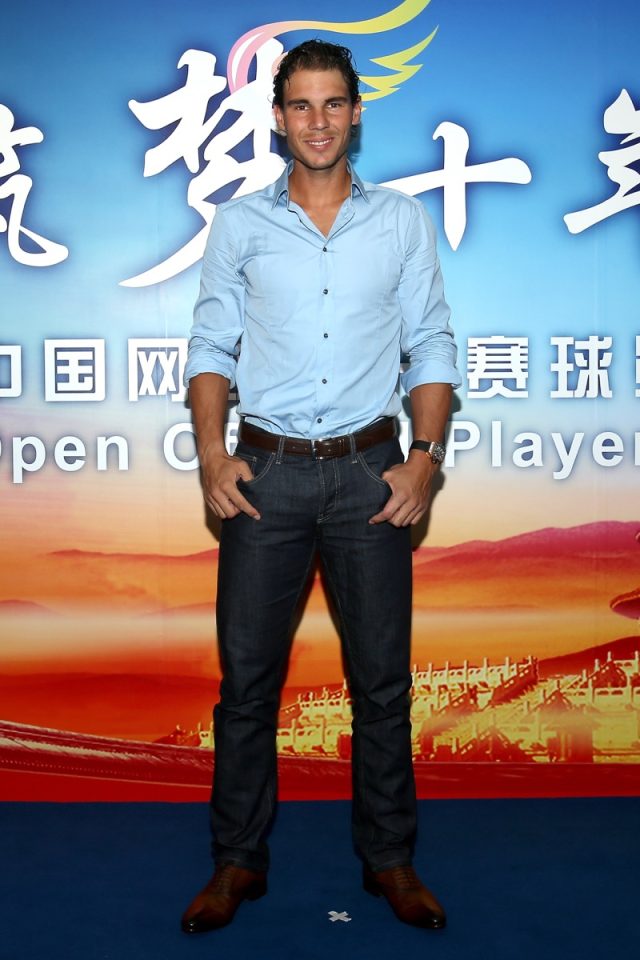 In order to play tennis, Rafaal Nadal has to prioritize his recovery. He told GQ in 2012 that he works with physio Rafael Maymo to help him prevent injuries. "Normally I have massage on my quadriceps and the other muscles that lift the knees," he says. "If I'm more relaxed at the knees it takes the pressure off them. If there is pain, I'll use ice."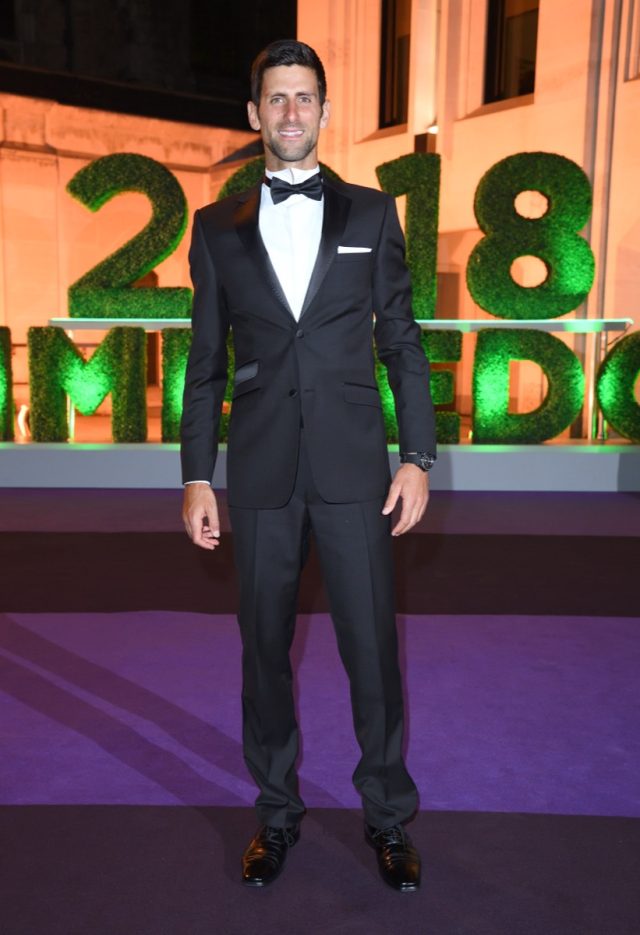 Novak Djokovic wrote about his wellness routine in his book, Serve To Win. "Every morning I wake up … I drink a glass of water and do my stretching, maybe mixed with some yoga or tai chi, for 20 minutes. I eat a breakfast perfectly calibrated to my body for the day ahead – the same breakfast almost every day of my life."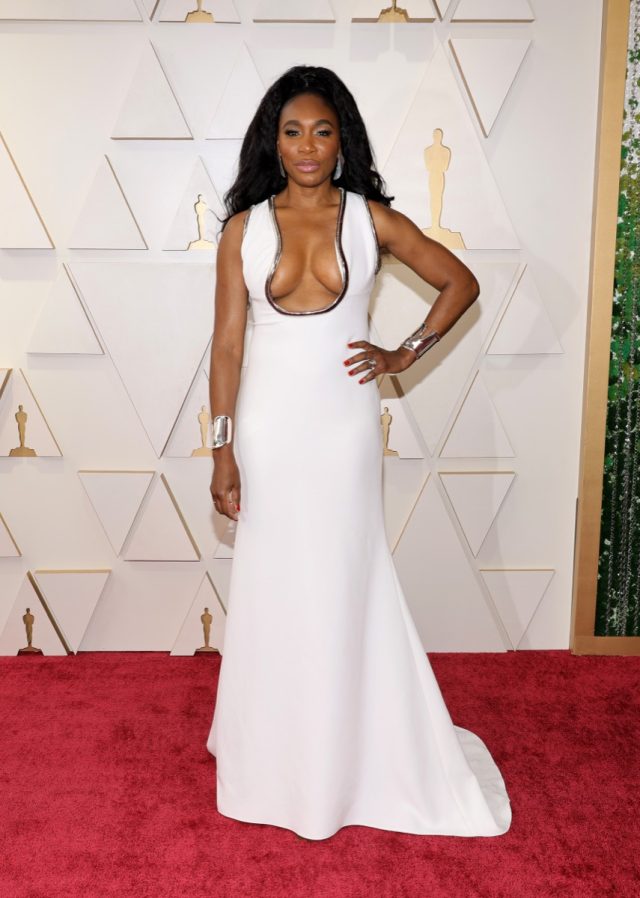 In a 2017 interview with StyleCaster, Venus Williams talked about her favorite wellness products and foods. Williams is a big fan of kale. She says that the foods she keeps in her kitchen are,
"Himalayan pink salt, organic butter, and kale." Williams also says that one of her favorite meals is, "Warm roasted kale salad with sun-dried tomatoes and fresh peppercorn."
Serena Williams' trainer, Patrick Mouratoglou, tells Shape Magazine that he has her do workouts that will help her on the court. "I'll have her do technical runs side to side, and randomly determine where she's going to run… We can make an exercise where she has to run right, right, left, right, left, left, right, left. Something like that, but she'll go when I signal and they're not in the same time intervals so she doesn't know when it's going to happen."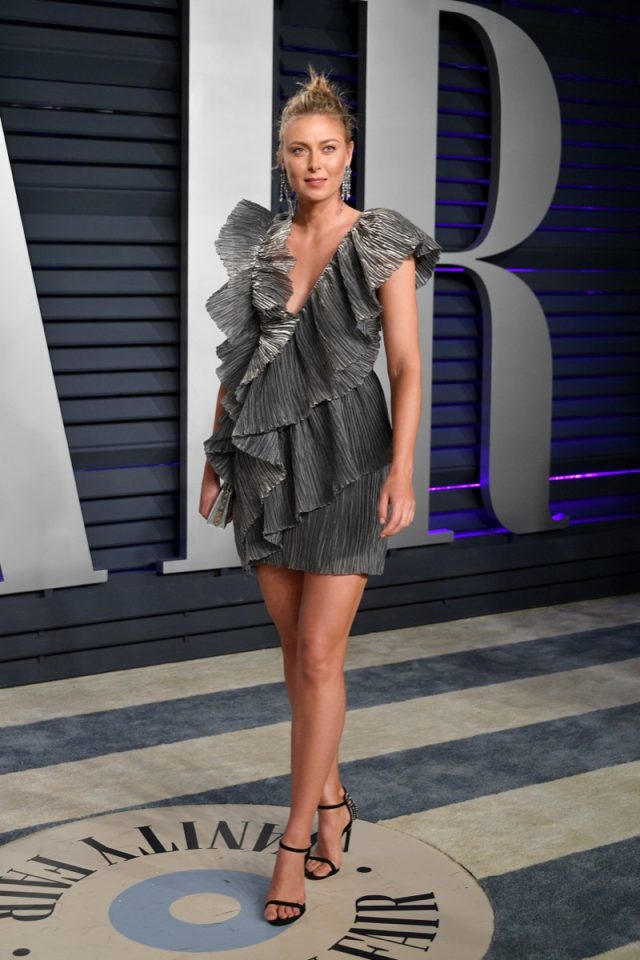 Maria Sharapova shared some of her fitness secrets with Harper's Bazaar. "I train five or six times a week for six hours a day with my trainer, Yutaka Nakamura, or one of my coaches. Playing professional tennis requires major dedication. If you take more than three days off, you can start to lose lean muscle."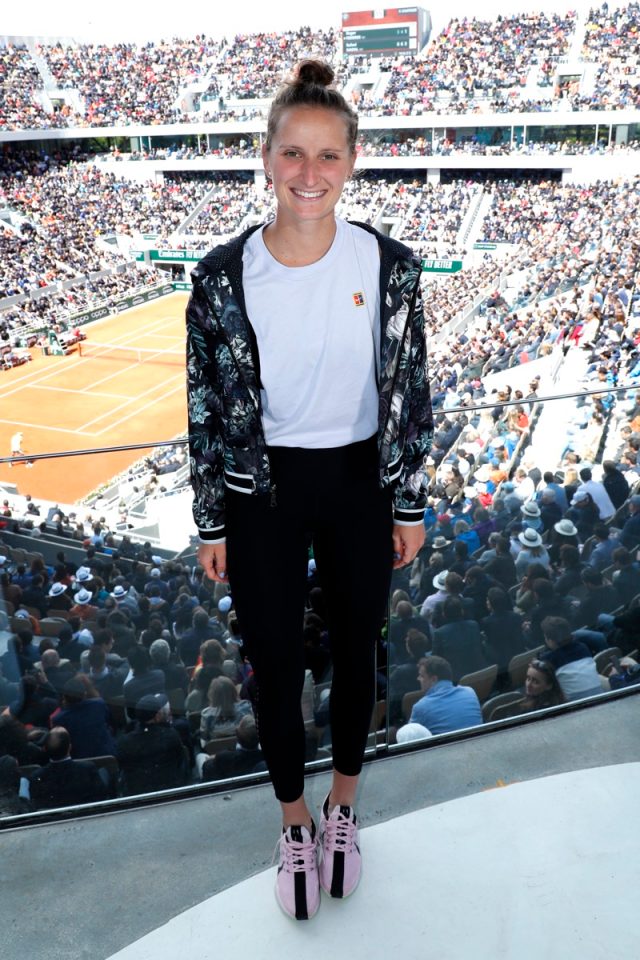 After winning Wimbledon, Marketa Vondrousova opened up to ABC News about recovering from wrist surgery. "I couldn't watch tennis. I was really sad. I was playing good tennis before, and then (the wrist problems) happened, so I was like, 'Oh, my God. I'm not going to stay healthy,' you know? … And when you're coming back, you never know what to expect."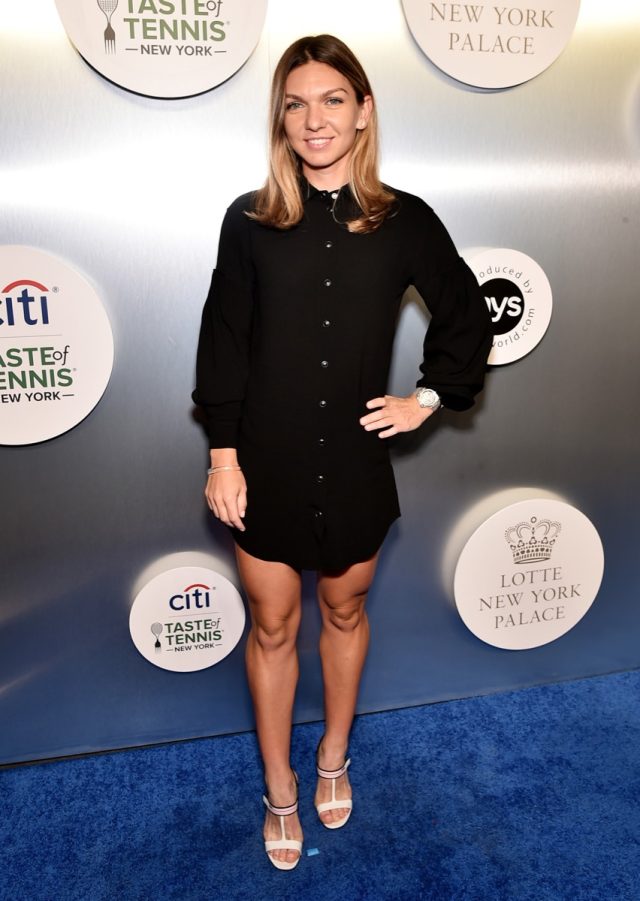 In an interview, Simona Halep talked about how she stays in shape. "I go running because that is my job and I need to keep fit. After that, I do my body exercises: abs, back, legs, everything I can inside the house. I run around 20-25 minutes, but progressively, I want to run for an hour in one go."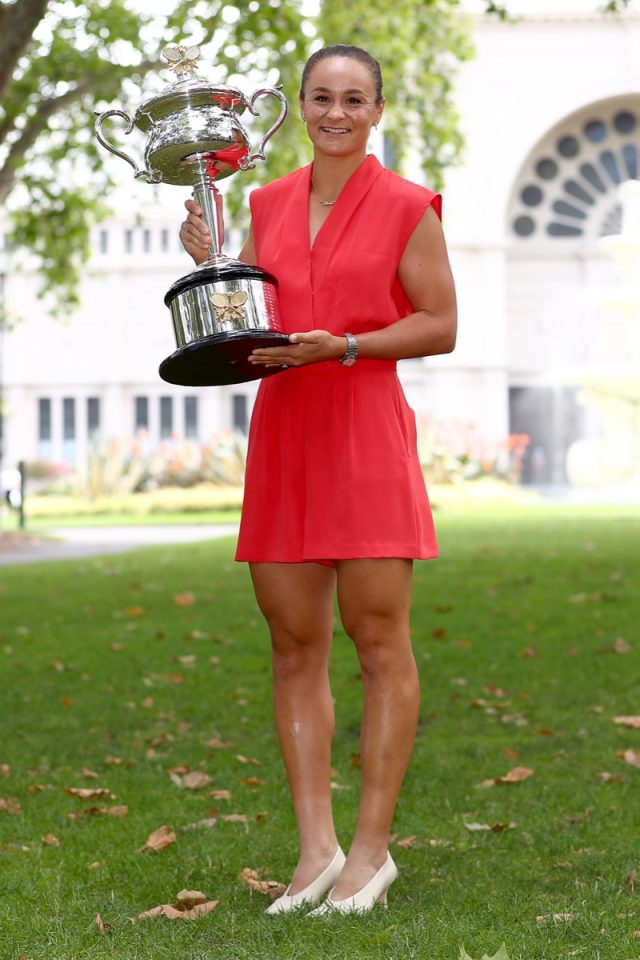 Ashleigh Barty opened up about her wellness secrets to Body + Soul. She says that when it comes to her diet, she believes in moderation. "Everything in moderation and listen to your body. If I'm feeling run-down, I make sure I'm eating well and looking after myself by having plenty of fresh fruit and veg. A steak or red meat usually helps when I'm run-down, too."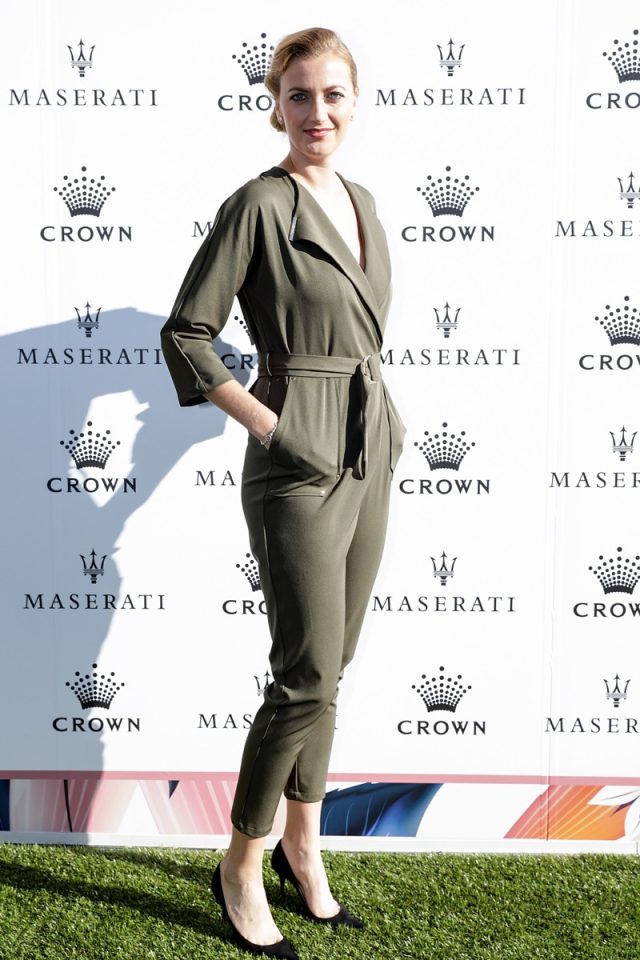 In December 2016, Petra Kvitova experienced a knife attack. She opened up about her recovery from this on Instagram. "Three whole months already since the attack – and let you know that I'm working really hard on my recovery. I still can't tell you when I will be back, but I can tell you that tennis is a huge motivation for me and I realized while I've been away how much I like challenges! My perspective on life has changed a lot and I am doing everything to give myself a second chance to be back on the court. I thank you for staying with me through this."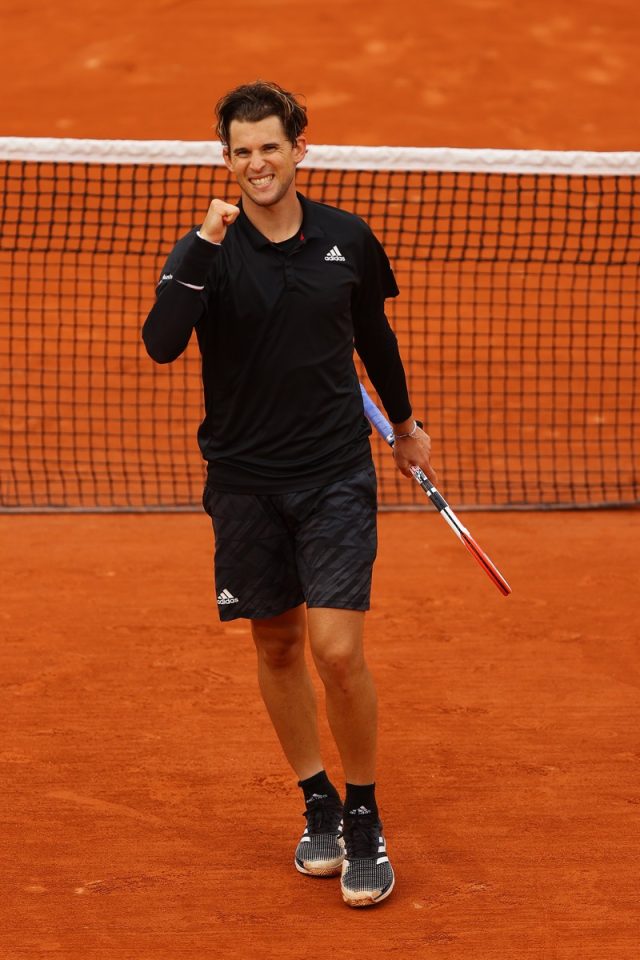 Dominic Thiem makes sure to workout on a regular basis. He shared his favorite exercises in an interview with Men's Journal. "I try to do something every day. When there are no tournaments, I do a pretty tough program—even twice a day. When I'm in the tournament, I reduce it a little bit, but still, I try to do something every day. My routine is very intense, but it's normal exercises that many people probably do, too: a lot of strength work, speed work, and a little bit of endurance with lots of core work. I like crunches and Supermans. I really love to do core exercises because they don't only make you fit, they also make you look good."df44d9eab23ea271ddde7545ae2c09ec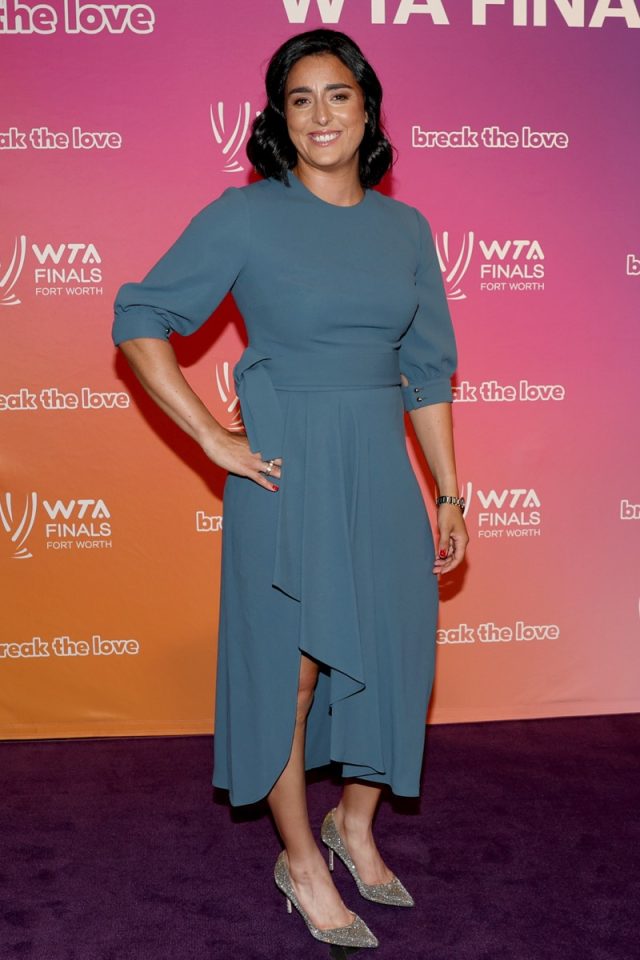 In an interview with Muscle and Fitness, Ons Jabeur opened up about how she gets ready for tennis season. "At the end of the year, usually around November or December, I do 10 days of just fitness. It's a lot of running and cardio to get my body ready for what's coming next. After those 10 days, usually the loads of fitness training are more than tennis [training]. I try to concentrate more on strength. When we're going toward the tournaments in January, I train more on tennis and the fitness aspect becomes more specific to what I need on the court, such as my specific movements."
Stan Wawrinka opened up about his diet in an interview with GQ. He says that because of his schedule, he can't really have a set diet. "Sometimes we have a match at 11 in the morning, sometimes at 9 p.m. We need to always be adapting, we don't have a match at the same time every week so it's important to be open with everything."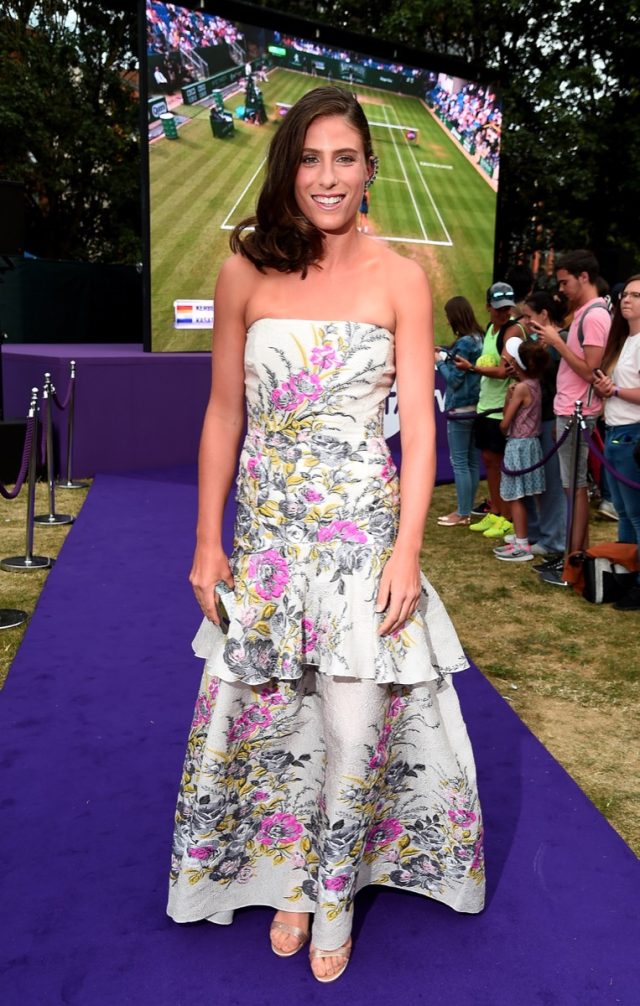 Johanna Konta likes to workout at home sometimes. She shared her tips for doing so in an interview with Grazia Daily. "You don't need access to a lot of equipment at home to get a great workout done," Konta says. "Use your own body weight with classic exercises such as press-ups, sit-ups and planks, or get creative using tinned foods or bottles of water to add some weight. It's amazing how heavy a backpack can get if you fill it."
Caroline Wozniacki revealed how she stays fit in an interview with GQ. "For me, it was always more cardio, and then a little bit of lifting. But now that I'm older, I'd say it's 50-50. That's to make sure that my body stays strong and I can prevent injuries. I'm a big runner, but my body can't take as much of the pounding, so I've had to cut down on that a little bit. Now I use the elliptical, the bike, the StairMaster—all sorts of things to get my heart rate up and save my body."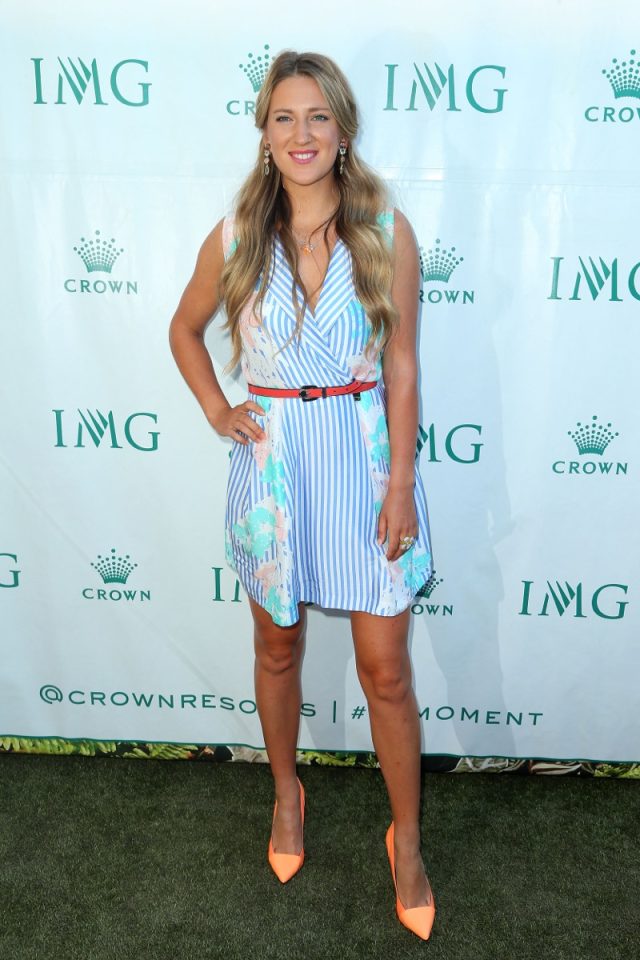 In a 2015 interview with ESPN, Victoria Azarenka shared her favorite morning smoothie recipe. "A smoothie with raspberry, banana, mint, almond milk and almond butter. And a bit of granola on top…It's gluten-free and vegan. It's healthy and has all-natural nutrients to start the day. It gives me lots of energy and is naturally sweet!"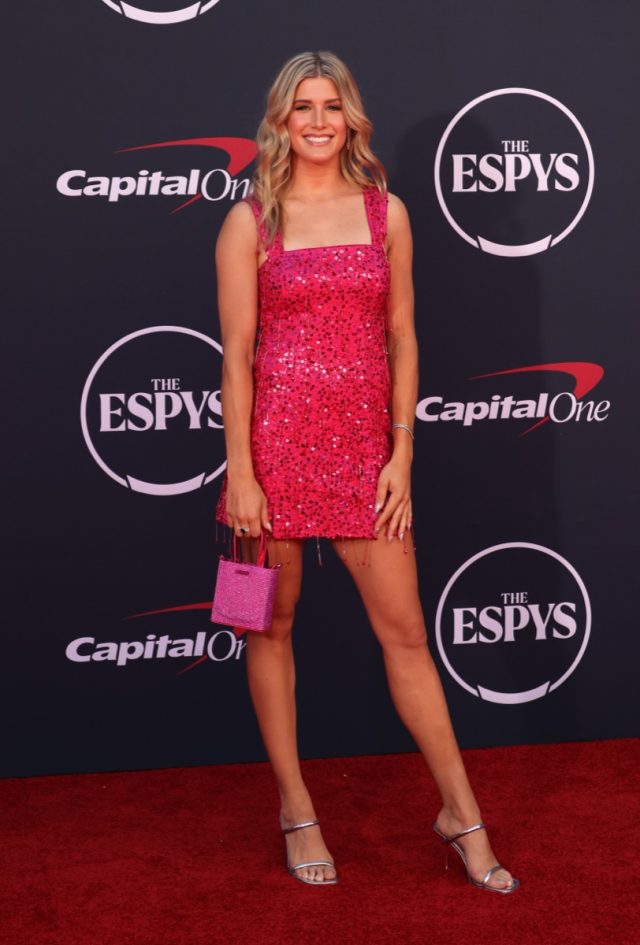 In an interview with ELLE Canada, Eugenie Bouchard talked about her diet and exercise routine. "I spend most of my time on the tennis court. I wake up at 8 and eat eggs for the protein, fruits, and orange juice. Then I hit the tennis court for two hours working mainly on my technique. After lunch, I spend about another two hours on the tennis court before heading to the gym. As a tennis player, I have to work on my strength and cardio. I find the game of tennis has become more physical, and players are spending more time at the gym."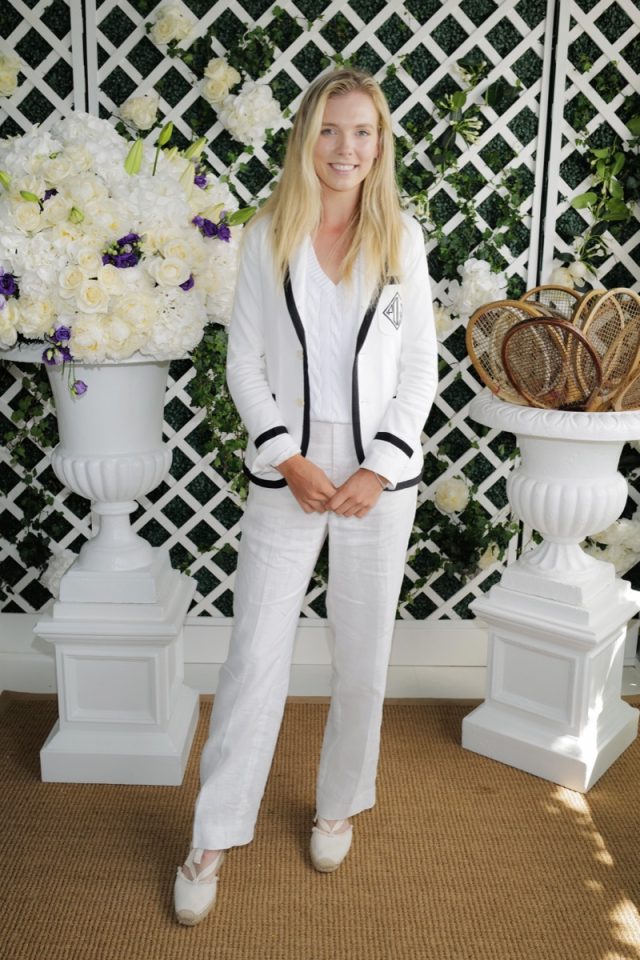 Katie Boulter shared her approach to dieting in an interview with Harper's Bazaar. "Nutrition is one of the most important things as an athlete," she says. "And luckily I have a really good nutritionist to help me with that. I spend a lot of my time just trying to eat a good handful of protein and carbs with a lot of vitamins and vegetables."
Anna Bechtel is a freelance writer currently based in Hamden, CT.
Read more
---