The Office Star Jenna Fischer Shares Swimsuit Photo of "Family, Fun, Food"
The one exercise she's obsessed with.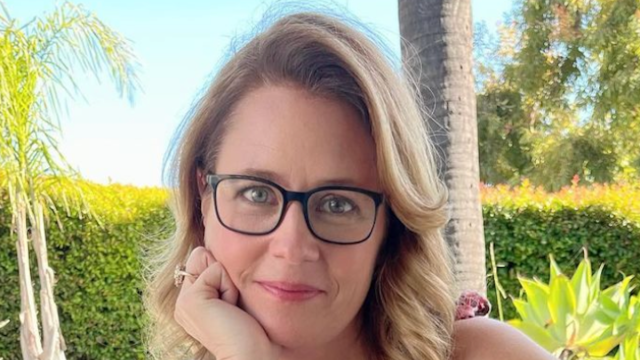 The Office star Jenna Fischer had a beautiful trip to the Ozarks over the summer and added the highlights of her vacation to social media. Fischer, 49, shared a picture of herself posing on a boat wearing a brightly-patterned one-piece swimsuit and black hat, enjoying the time spent with her family. "Lake of the Ozarks! Family, Fun, Food, Cousins. See you again next year!" she captioned the post. Here's how Fischer takes care of herself, inside and out.
Fischer relies on coffee and sleep to keep her sane when juggling work and family responsibilities. "My favorite thing to do just for me is sleep," she says. "But as the mom of two little ones, I rarely get as much sleep as I want. My second favorite thing to do for me is drink coffee. When I do yoga regularly, I feel so good. It's my mind, body, and spirit cleanse. After a long weekend of play dates and sporting events and kid birthday parties, I can't tell you how much I crave my Monday morning yoga class."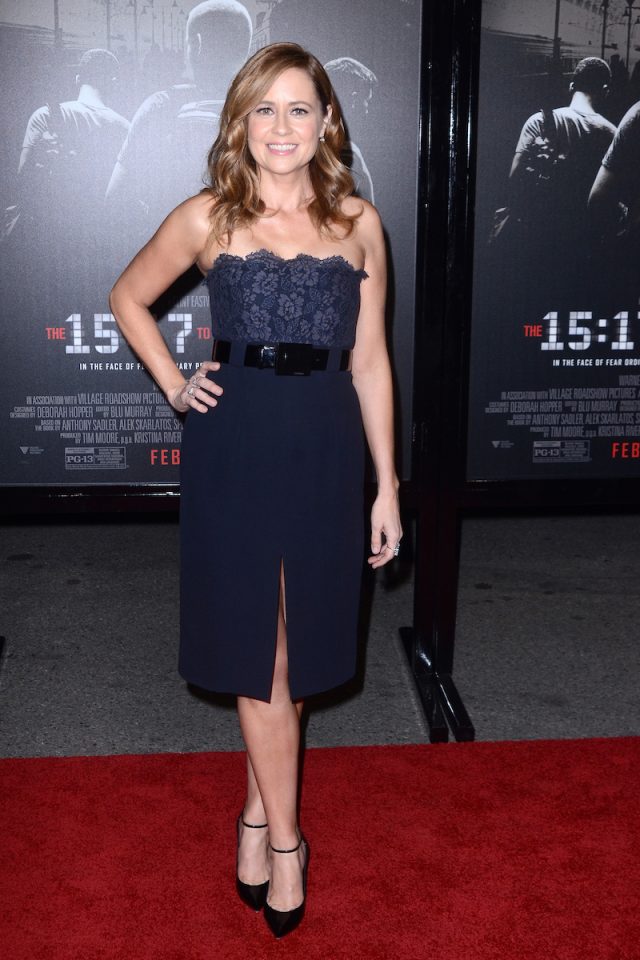 Fischer loves the mental and physical aspects of regular yoga sessions. "As we get started with stretching, the first 20 minutes of every class is usually me fighting my brain to relax, to stop making to-do lists, and to stop making notes on my mental calendar," she says. "The more poses we do, the more my brain gets quiet. As the hour goes on, I feel like I'm literally wringing out the weekend and resetting myself. I leave feeling refreshed and clear-headed. Although it's difficult to find time to rest and recharge in her busy schedule, she tries to make time for yoga once or twice a week. I don't see yoga as an exercise class — I see it as a sanctuary. I love yoga almost as much as my coffee."
Fischer insists not every celebrity has a team of people helping them. "It's so funny because I think there's the perception that every [famous] woman has a driver and a chef and a personal trainer and a nanny," she says. "I don't have any of those things. Like other working moms, I'm trying to figure out how to balance it all. When I say I'm going jogging with my son or eating certain things or whatever, there's a tendency to be cynical and say, 'Of course, because someone cooked it for her' – or 'Of course she's on a date, because she had her nanny watch the baby.' No, absolutely not. I want people to know that."df44d9eab23ea271ddde7545ae2c09ec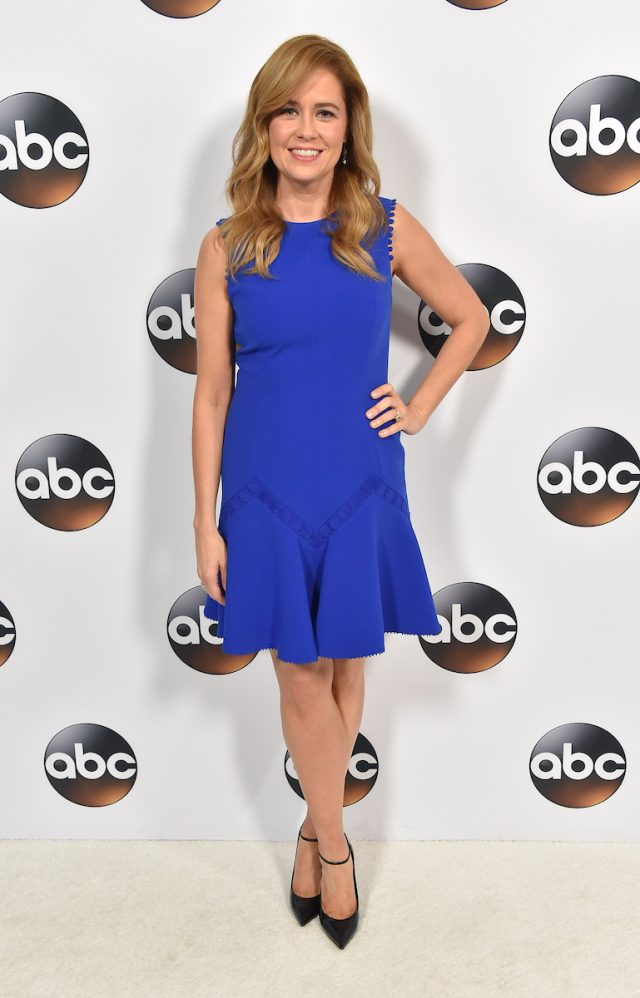 Fischer was gentle in her approach to postpartum health and fitness. "I didn't start exercising until Weston was six months old and was taking regular naps," she says. "It's taken me every day of 10 months to lose the weight. I did it slowly and I did it moderately. It was important for me to lose it. I was a fit and active person before I had my son, but if there's one thing I could do for a new mom, it'd be to alleviate her of any guilt or any stress over the idea of having her body look a certain way."
Fischer says it's no surprise actresses are careful about their weight. "In a normal job, if you gain or lose a few pounds, it's no big deal," she says. "But in my business you have to tell someone so that the next time you go to a fitting, the clothes are the right size. It's really embarrassing to have to say to your manager, 'I'm now a 6 pant instead of a 4.' Emails go out, and they cc the agents: 'Jenna would like everyone to know that she's now a 6 pant.' This is why actresses obsess about their weight. It's not a private affair."
Ferozan Mast is a science, health and wellness writer with a passion for making science and research-backed information accessible to a general audience.
Read more
---