The Rookie Star Ali Larter Shares Swimsuit Photo of "Here's Looking At You"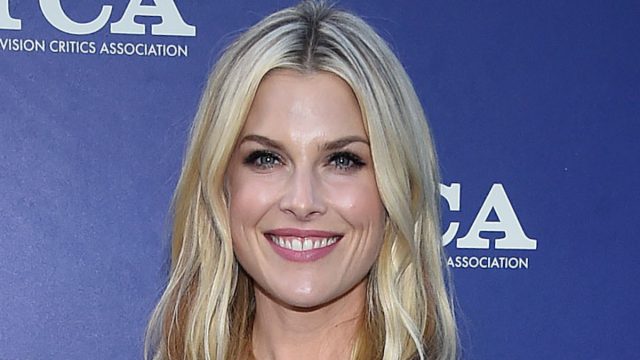 The Rookie star Ali Larter is 47 and in the best shape of her life—and has the photos prove it. The actress posted a picture of herself on Instagram, posing in a black and white bikini after a dip in the pool at her Caribbean resort. "Here's looking at you, Summer '23! ☀️🌊☀️," she captioned the sultry shot. "You look amazing!!! Wow!" a fan commented. Larter has been on our screens since the '90s and still looks incredible—here's how she does it. 
Larter works out for the mental and physical benefits. "I'm a huge believer in exercise and I think that anyone can have a down day or be going through different kinds of challenging times in their life," she says. "For me, exercise is about getting out of your brain and into your body. I work out all the time and it's not just to get stronger. It's because of the mental lift that you get from it. I mix it all up. So I do hot yoga, I do Orangetheory, I do a lot of band work. And I run outside. And so that to me is really how I mix it all up. I love to sweat. I even have a steam at home, but I try to sweat every single day of my life. I just feel like again, it cleanses you. It knocks out maybe that extra glass of wine you had. I have young kids at home. I definitely love on the weekends to indulge. And so for me it's how I can stay in shape and feel good about myself."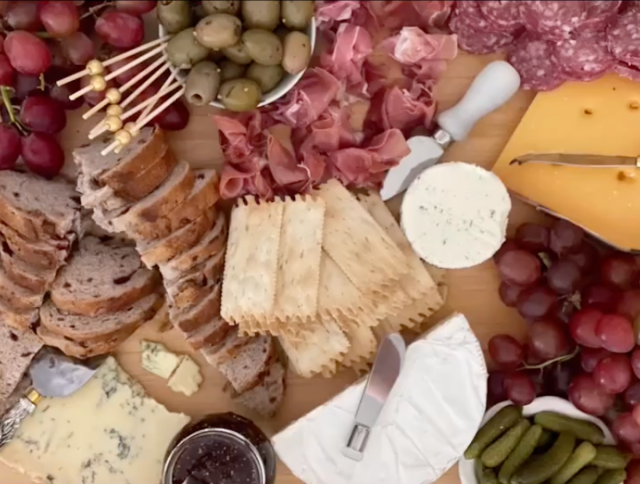 Larter makes a point of only eating what she will truly enjoy. "I drink a ton of water," she says. "I definitely like green juices, but I'm not someone who makes their own or drinks it every day. I try not to eat a lot of white bread and white flour, things like that. If it's going to be bread, it's going to be a great whole grain. If I'm going to eat pasta, I'm going to go out to an amazing Italian restaurant and eat homemade pasta. I love cheese. Like Saturday night we had an amazing cheese plate. My best friend came over. We had a great Barolo. That's worth it to me. I try not to eat mediocre bad food (laughs). If I'm going to eat it, it's going to be great."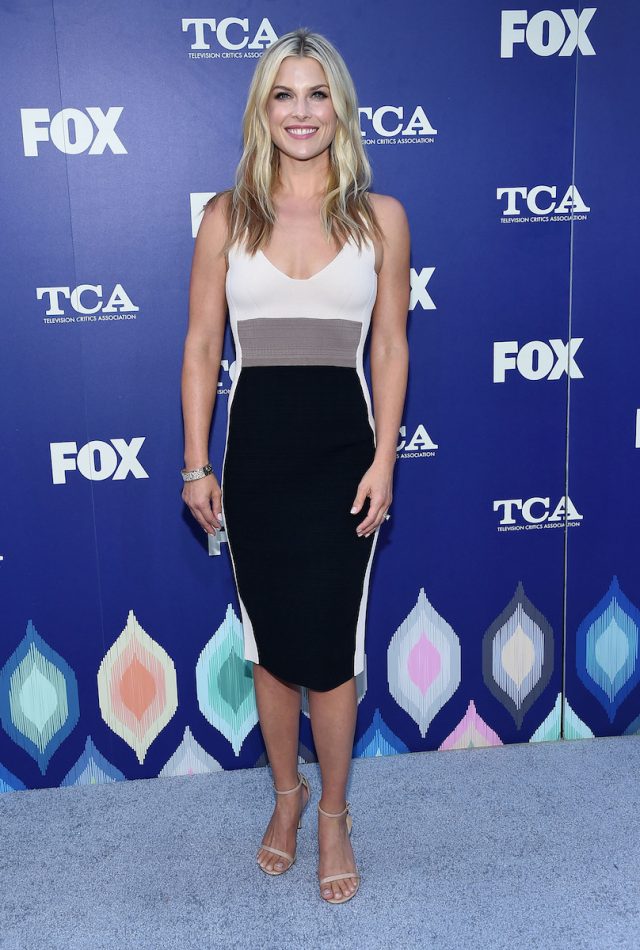 Larter switched up her workouts during and after pregnancy, replacing her outdoor runs with more gentle exercise. "Your priorities change," she says. "As a new mom, I'd rather be spending time with my baby than working out for an hour and a half every day. I figured out that it's important to take the time for yourself–and that hour, four times a week, is about me, having time to breathe and to get a little bit of alone time."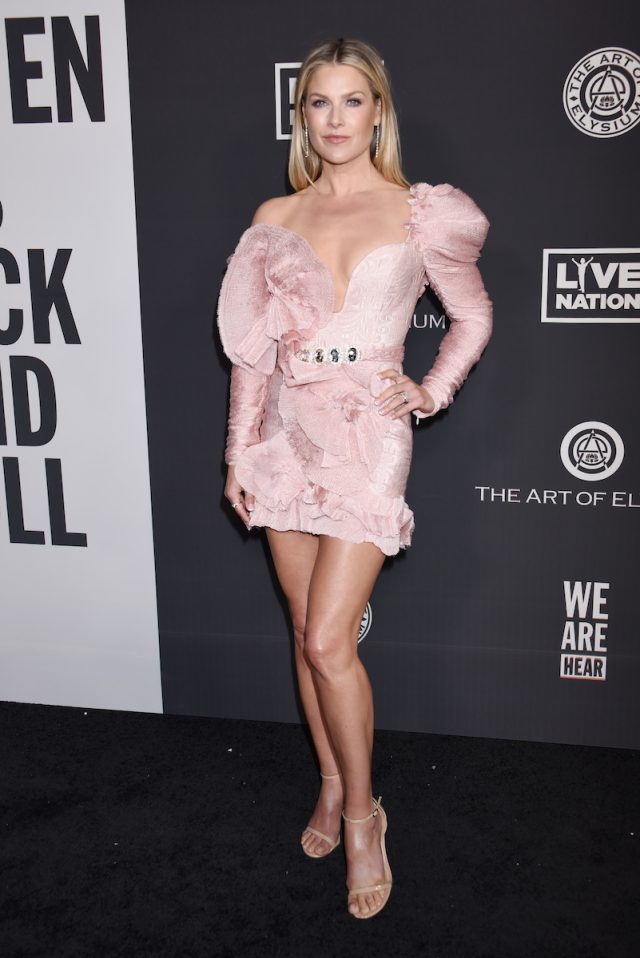 Larter's attitude to fitness is connected to her love for food and need for balance. "I LOVE to eat, so I have to make time for exercise," she says. "I often work a 12-hour day only to return home, put my babies to sleep, and only then pay penance for the enormous cheeseburger I ate at lunch by spending 30 minutes in the gym. It's not my favorite thing at times, but it's how I've chosen to manage my ever-intensifying addiction to eating things, and fortunately I've found the balance."
Larter meditates every day for her mental wellness. "I try to laugh a lot," she says. "I meditate, quite often for very short periods of time, maybe 15 times a day, 20 times a day and no more than three minutes at a time. I'll do it in traffic. I'll do it when I'm putting my kids down for naps or for bedtime when I wake up in the morning. Just quick little mantras or things that help me to continue to feel positive. I think in a world where the news can feel extremely heavy, I definitely have not chosen an easy industry. I find that if I can ground myself, exercise, meditate and stay very level, it keeps me stronger and more capable of handling life."df44d9eab23ea271ddde7545ae2c09ec
Leah Groth has decades of experience covering all things health, wellness and fitness related.
Read more
---