Track and Field Star Ivona Dadic in Swimsuit Is "Cooling Down"
She trains for six hours a day.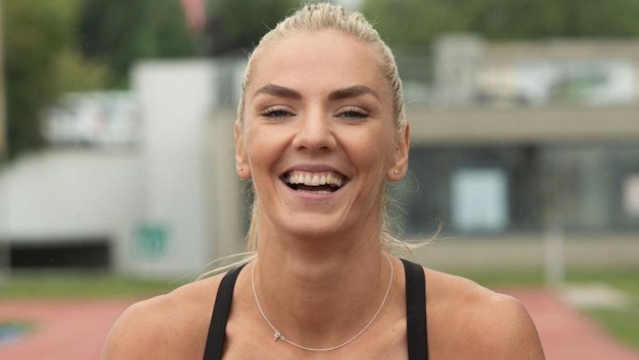 Austrian long jump champion Ivona Dadic works hard and plays hard—but even her play is beneficial to the intense training regimen she has as an athlete. Dadic, 29, shared pictures of herself taking a cold dip in a natural pond in beautiful Turcini, Montenegro, wearing a red bikini that showed off every inch of her muscular physique. "Perfect cooling down after a hard training session 😊," she captioned the Instagram post. Dadic has a work ethic typical of an Olympian —so how exactly does she do it? Here are 5 ways the track and field star trains, eats, and competes.
`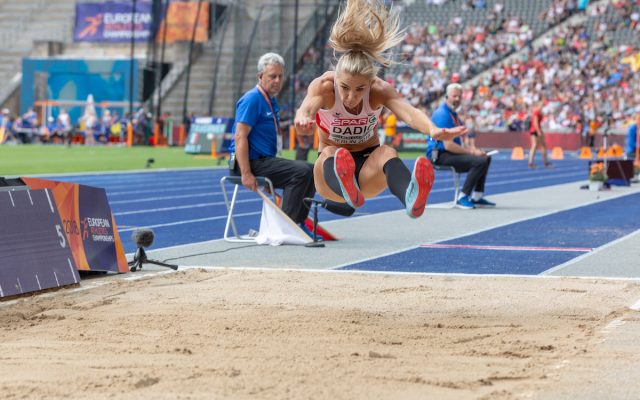 Dadic finds competing a walk in the park compared to her training. "Training should be so hard that this enables you to have no fear even in the toughest of competitions," she says. "It should be easy compared with what you do every day… Technique is not necessarily a product of talent. It can be influenced easily with hard work and that can help you to gain a lot of points. For example, in the past I was not such a good hurdler. But we worked a lot on my technique and changed this year from an eight-step to a seven-step approach to the first hurdle, which is a big benefit for an athlete of my height. But changes like this take a lot of time and you have to be tough and believe in what you do to get through these times."
2
Training Six Hours a Day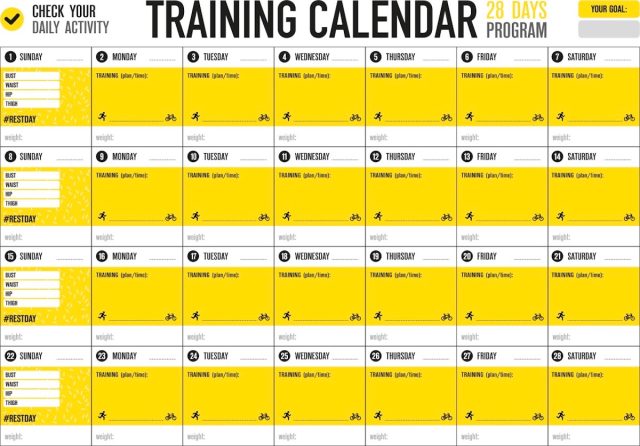 Dadic's training regimen is hardcore, to put it lightly. "I train six days a week for about six hours a day," she says. "The training is very sprint-heavy, of course there is also strength training, especially legs and upper body. In addition to the individual disciplines, we also have running units of around 40 minutes on the training plan. Since a heptathlon competition lasts two days, endurance is also required and you should be well prepared." Dadic's training makes working out for fun difficult. "Although I like to go horseback riding or play tennis on vacation, it's difficult to get excited about sporting hobbies in addition to training," she says. "That's why I prefer to devote a large part of my free time to my friends and family."
Dadic has a sweet tooth that she keeps under control while training. "Although I don't have a specific diet plan, nutrition is an important issue," she says. "You eat consciously, especially before competitions. The sense for this develops over time or it arises through common sense. I'm currently trying to avoid meat, which works quite well. But sometimes I can't resist sweets when I'm not competing."df44d9eab23ea271ddde7545ae2c09ec
4
Weightlifting Superstar
Dadic allows fans a sneak peek at her workouts via her social media—and she's clearly not afraid of weights. "It's not just cardiovascular exercise, such as running or aerobics, that can benefit your heart," says Emma Mitchell, physiotherapist at Bupa UK. "Strength training is also good for your heart health. Some studies have shown that just one hour of weightlifting per week can reduce your risk of having a heart attack or stroke as you get older. This may be because strength training can help to reduce your blood pressure and might lower your risk of obesity too."
Dadic didn't allow pandemic lockdowns to interfere with her training regimen. "When the situation came to a head in the week before March 16, I packed hurdles, javelins and a few other things in the car so that I could train at home in a reasonably meaningful way," she says. "There is also a perfectly equipped gym at my friend Dario's house in Steyr. And a special training plan was worked out, for example with intensive mountain runs on lonely forest roads for stability over the 800 meters, hurdle training on the asphalted alley in front of the house or jumping exercises on the gravel paths of a park just around the corner. There, to the amazement of the few walkers, I was even [doing] shot put a few times."
Ferozan Mast is a science, health and wellness writer with a passion for making science and research-backed information accessible to a general audience.
Read more
---