15 Famous Bodies That Define Fitness Goals 
Here's how she stays so fit.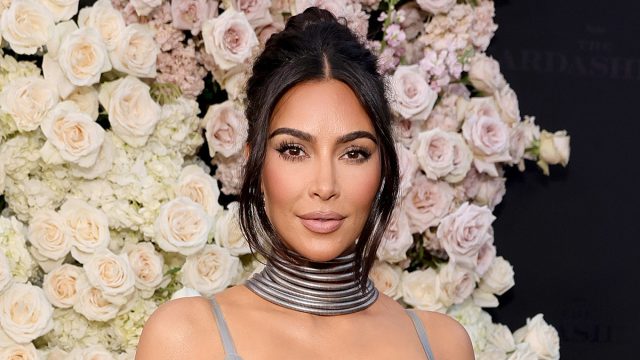 Looking for a little fitspiration? These Hollywood celebrities are devoted to healthy living, prioritizing regular exercise and a healthy diet. The result? They manage to maintain some of the best bodies on the red carpet. Here are 15 celebrity bodies that define fitness goals and the top stay-fit secrets behind them —and to get beach-ready yourself, don't miss these essential 30 Best-Ever Celebrity Bathing Suit Photos!
`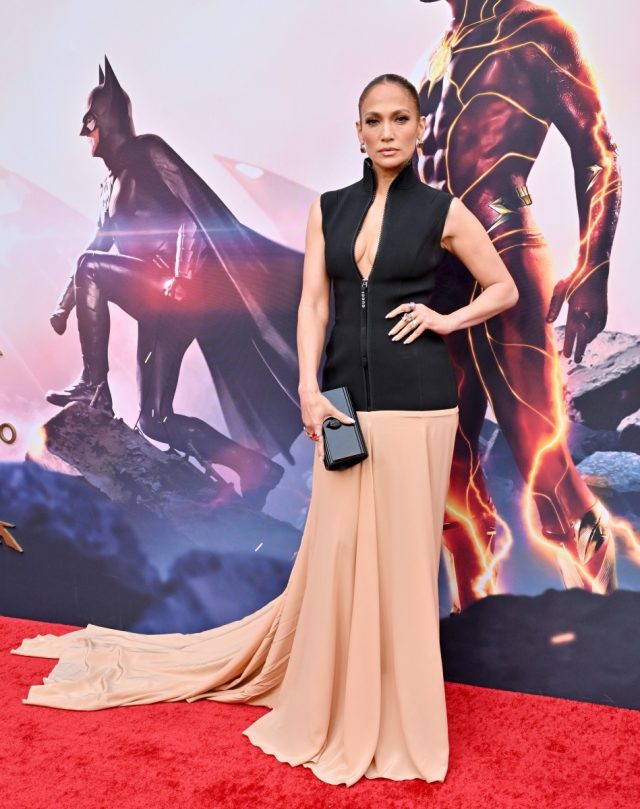 Jennifer Lopez defies the laws of aging. "In my 20s and 30s I used to work out but not like I do now," she explained in InStyle's 2021 The Beauty Issue about how she has adapted her approach to fitness as she gets older. "It's not that I work out more; I just work out harder and smarter. And it doesn't take me as long as it did in the past. I do it more for my health than I do for looks, which is funny. When you do things for the right reasons, you actually look better!" She also understands there are no shortcuts. "You got to work out, you got to watch what you eat," she told Us Weekly. "It's a job— you've got to buckle down."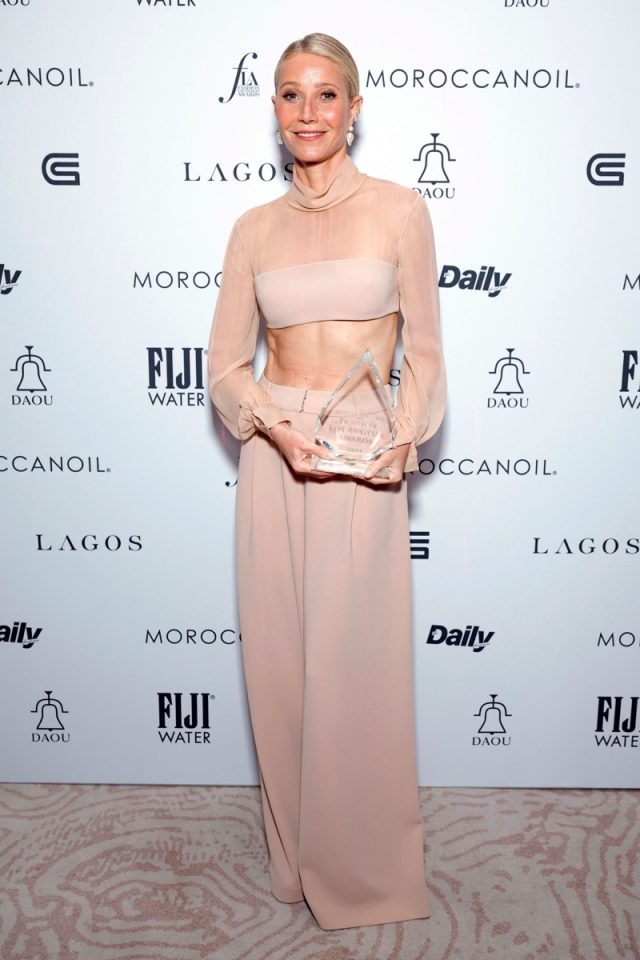 Gwyneth is "a total die-hard" fan of the Tracy Anderson Method, the dance-inspired workout responsible for her svelte physique. "Her method works so well for me. I've seen all these fads come and go, and nothing works for me the way that Tracy's approach does, so I really stick with it," she revealed to Shape. "She's amazing." On Gopp she added that her "investment" in the pricey workout, was well worth it. "She has kicked my formerly sagging ass into shape and I will be forever grateful," she added on Goop. As for diet, she strives to "eat pretty clean during the day" by consuming "good proteins and lots of vegetables and not too much grain or sugar, and nothing baked," she told Shape. As the day progresses, she relaxes her approach, eating whatever she wants for dinner, but shying toward lean proteins like fish and chicken.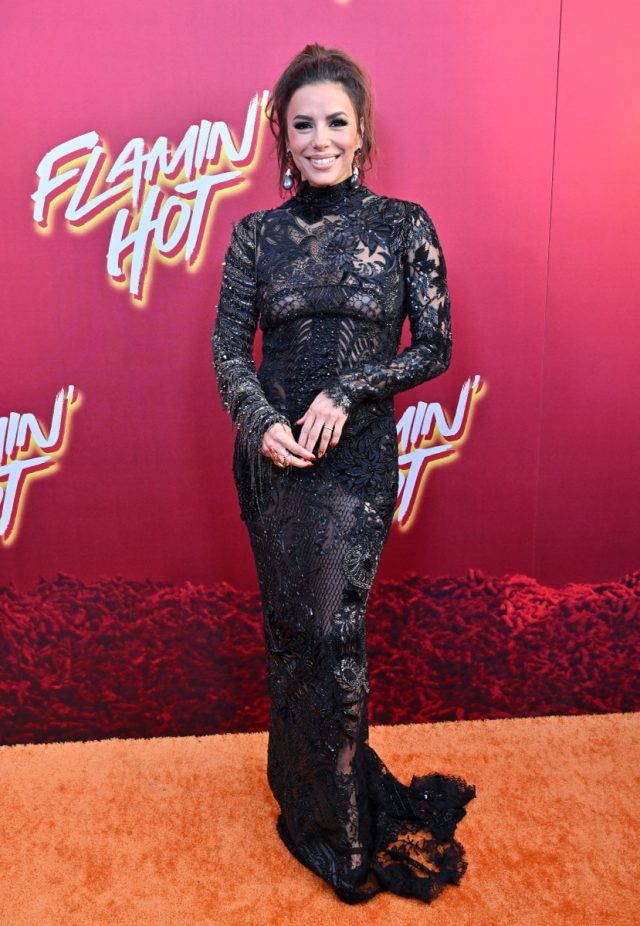 Eva Longoria exercises for her body and mind. "I work out every day as my mental health," Eva told The Cut In Her Shoes podcast. "People are like, "You're always working out," and they think it's vanity, but that's my hour where I can really get my endorphins pumping and prepare me for the day. It's my mental health hour." She told Women's Health that she does strength training with a personal trainer—either Julia Brown of Thrive With Julia or Grant Roberts of Granite Gym. "I do very heavy weights," she said. "I feel like my body changes the most when I do that—I wear a heart rate monitor, and I can see my heart rate spike from just doing a heavy bicep curl."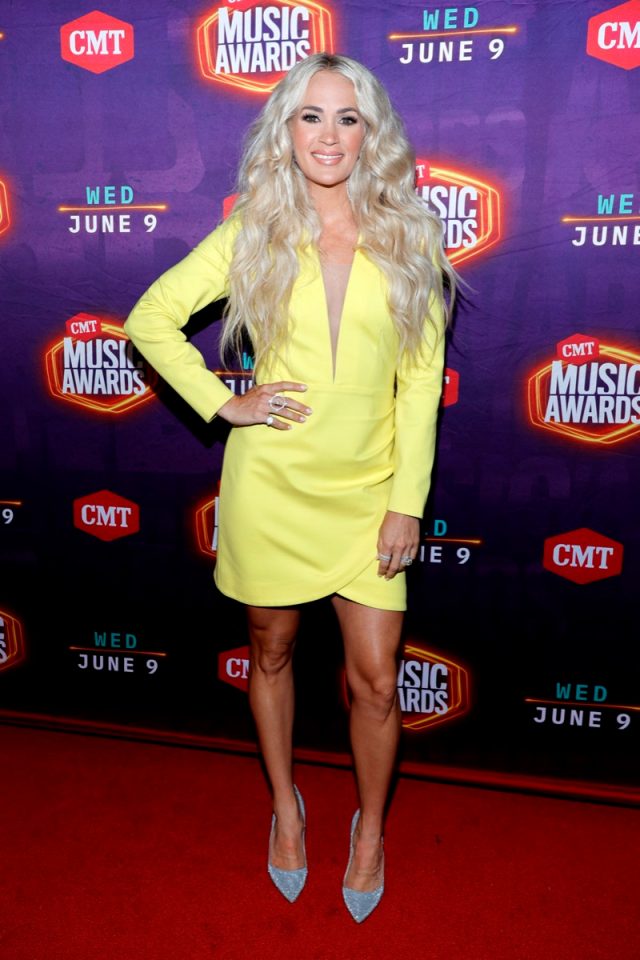 Carrie Underwood launched a fitness app, Fit52, with her trainer, Eve Overland. "I want to be healthy and fit 52 weeks of the year, but that doesn't mean I have to be perfect every day," she told Women's Health. "This philosophy is a year-round, common-sense approach to health and fitness that involves doing your best most of the time." Her other stay-fit secret? She mixes up her workouts. "I want to listen to my body and do what I'm in the mood for. On different days, that means different things," she told  Shape. She even switches up her routine by the weather. "I'm a bit of a seasonal workout person. If you think about it, in the winter, we're all bundled up, and we all want to be warm, comfortable, there are a lot of holidays. So, I'll lift more and do less cardio then and make use of all those extra holiday food calories and build some muscle. In the summer, I want to feel lighter. I want to run and sweat, so I use the temperature and that feeling to lean up a bit and do more outdoor cardio things."df44d9eab23ea271ddde7545ae2c09ec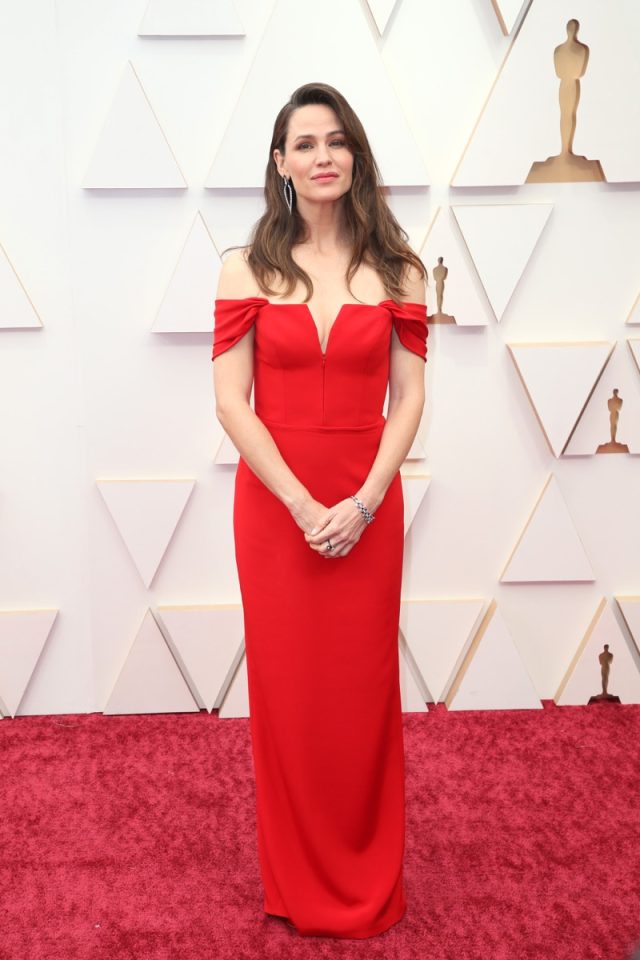 Jennifer Garner dished her secret to longevity on her 51st birthday while on the The Drew Barrymore Show. "What I do in the morning is I work out," Garner said. "You've gotta do hard cardio to get that—to get yourself—I'm sorry, you do," she said. "We need it in our bodies, but we need it in our brains. Your brain needs it!" she exclaimed. "You find something that actually makes you feel joyful while you're doing it or it won't work."
Vanessa Hudgens maintains that revamping her approach to fitness helped her achieve her best body ever.  "My fitness has taken a turn. Cardio has been put on the back burner, and I'm very OK with that," Hudgens recently told Shape. "The things that have become the most important are balance and mental health." She is "obsessed" with working out at The Dog Pound and is "basically always working out," she told People. "I feel like I've kind of found a recipe for my body that works," she says. "It's SoulCycle for cardio, to keep my heart healthy. It's Pilates for lengthening, leaning and toning. And yoga for my mental health."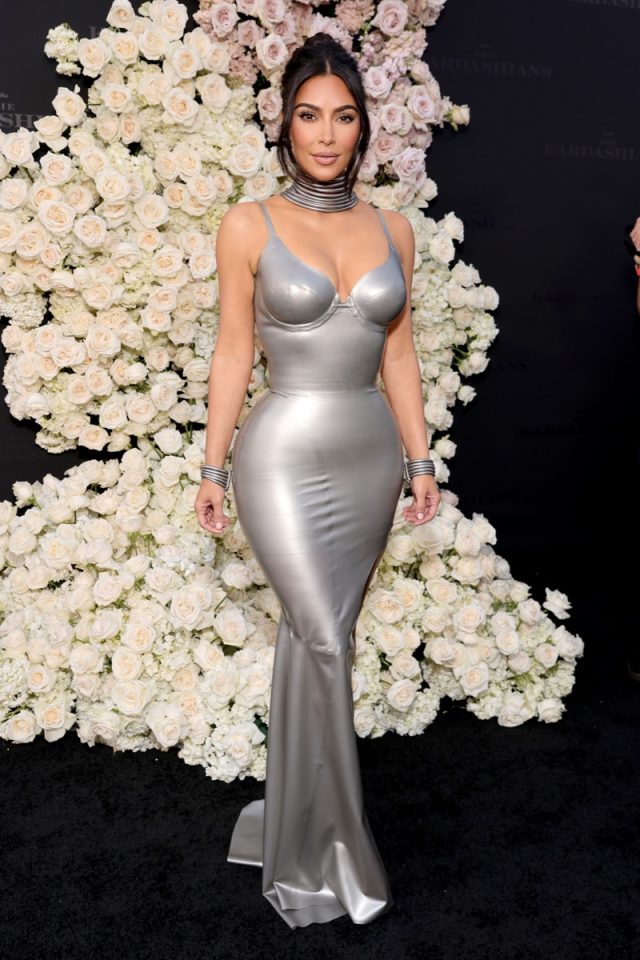 Kim Kardashian's secret weapon is her trainer, bodybuilder Melissa Alcantara. "Her schedule is crazy, and mine is also crazy, so we work out really early in the morning at 6 a.m," Alcantara told Women's Health said, adding that "85 per cent of our training is weight training, and the other 15 is made up of cardio" and that Kim works out six days per week for 60-90 minutes each time. What exercises does she do? Ball slams, burpees, sprints, and ladder drills to get her heart rate up. "She's super responsible, she never cancels – she's the best client and athlete you can have," Alcantara shared. "It's just her drive. She's like, 'I have to work out, this is part of my life.' It's all about the mindset." To get into shape for the Met, Kim added another element. "I would wear a sauna suit twice a day [and also] run on the treadmill," she told  US Vogue.
Khloe Kardashian is adamant that she works hard for her body and is disciplined with her diet. She dished to People that one of her tricks is cutting out dairy, and practicing portion control. "I used to eat nachos with artificial cheese, and too many sweets," she said, "I kind of eat what I want, but in portion control, which I never knew before. You have to train your body to eat less. Your eyes are bigger than your stomach." She added to USA Today that she likes to mix up her workouts. "I love Soul Cycle, hot yoga, circuit training, obstacle-type things," she says. "I don't like to do the same workout all the time."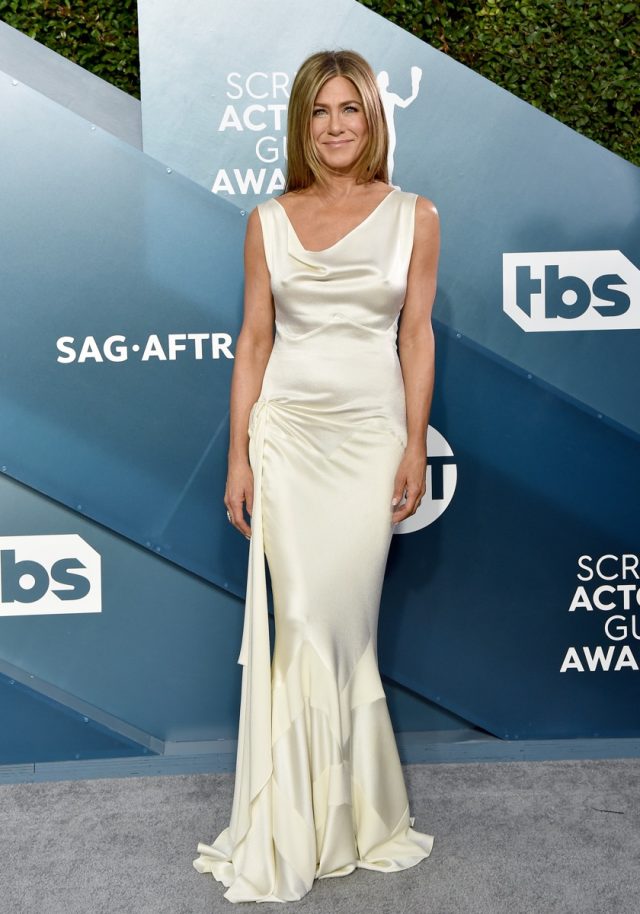 Jennifer Aniston recently shook up her approach to exercise, toning down her super-aggressive "feel the burn" approach. "I work out about three to four times a week, which is basically all your body really needs. I'll do Pvolve, and then to switch it up, sometimes I'll do Pilates, or sometimes I'll take a hike," she told Bustle. She also focuses on recovery. "I love an infrared sauna or an Epsom salt bath. Those are two really good for drawing that lactic acid out, and I'll even use my hands or a little gua sha on my legs for the same purpose."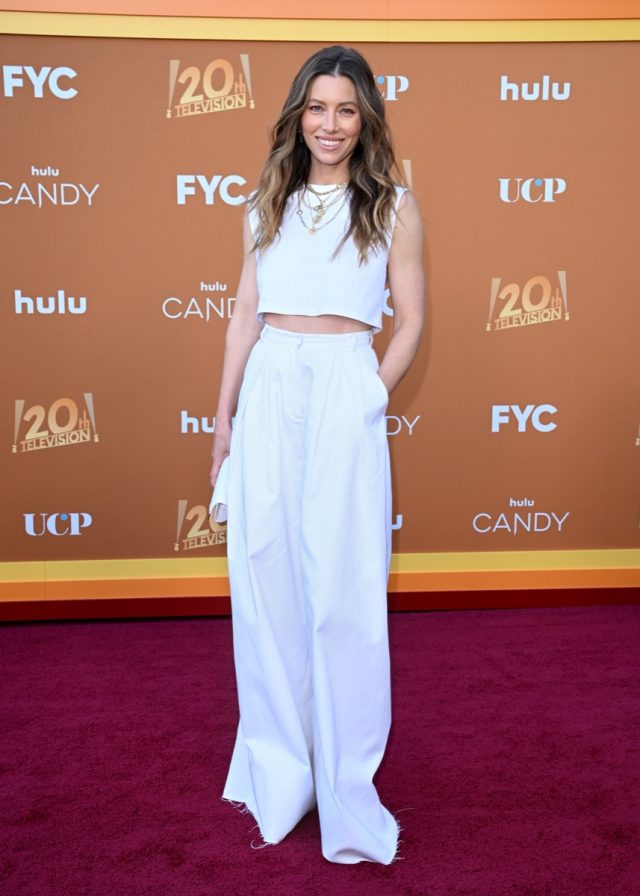 Jessica Biel maintains that striking a yoga pose is the secret to her hot body. "I started getting into yoga about 10 years ago through a close friend who was an instructor. At first I felt like, 'I can't do all those crazy poses,' and I still can't, but I'm not competing with anyone. I want to demystify yoga and bring it out to more women and men in the community, where it doesn't have to be intimidating," she told Gaiam. She also loves to hike. "I've learned that I can push forward, which was exciting for me," she told Glamour about hiking Mount Kilimanjaro. "When you get out into the wilderness and strip [away] all of the stuff in your everyday life, you really gain a great respect for your own life, simply as it is. Needing things starts to feel like, Oh, I kind of have everything, don't I? It's pretty great."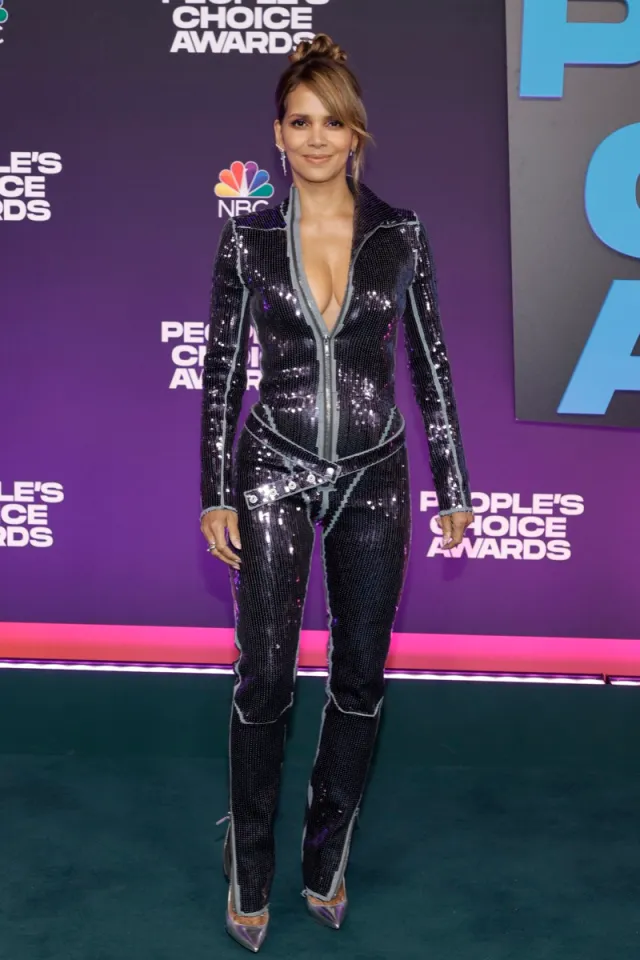 Halle Berry maintains that the "will and the desire" to work out is half the battle. "And you have to make up your mind that it's important," she said. Over the years she has "been adding to" her fitness regimen. "It used to just be working out with weights, and then I got into Pilates, and then I got into yoga, and now I'm into martial arts."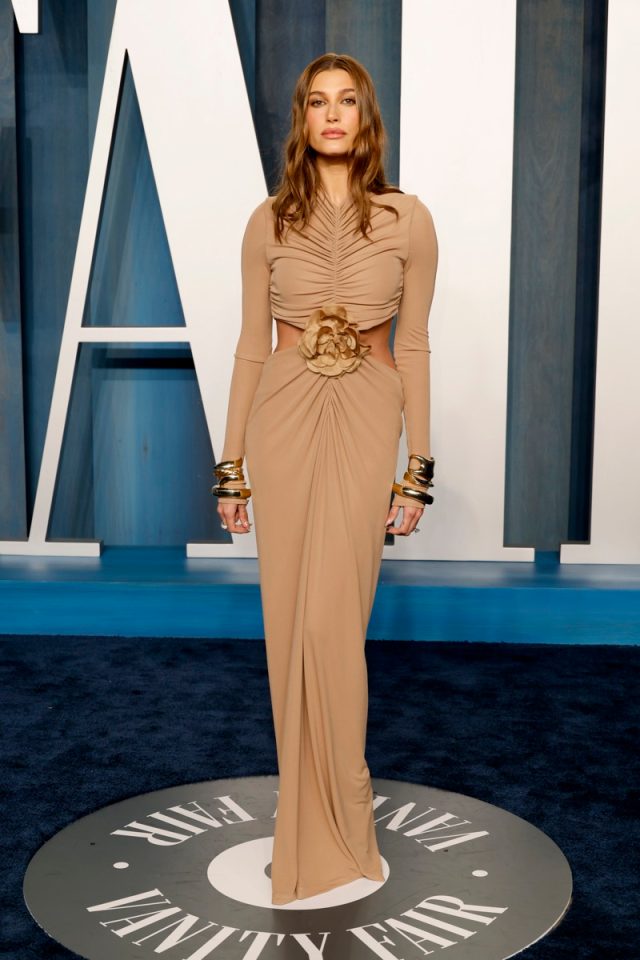 Hailey Bieber is a big fan of pilates. "I used to be a dancer, so I love Pilates because it really elongates and strengthens my muscles … I also recently started to box for some cardio," she told Harper's Bazaar. "I found that remembering the combinations and learning how to move your body in boxing has been good for mental health."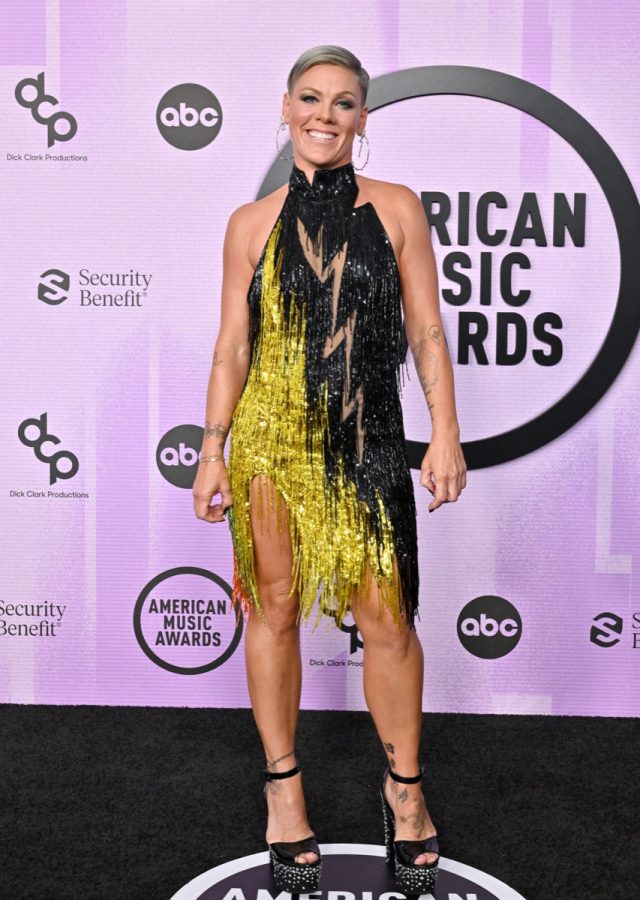 P!nk executes daily at home workouts. "I like being strong. I identify with my core, my intuition and my strength," she recently told Women's Health. "I have big, wide feet and I joke, 'The better to kick you with'. I'm short, close to the ground, fast and agile."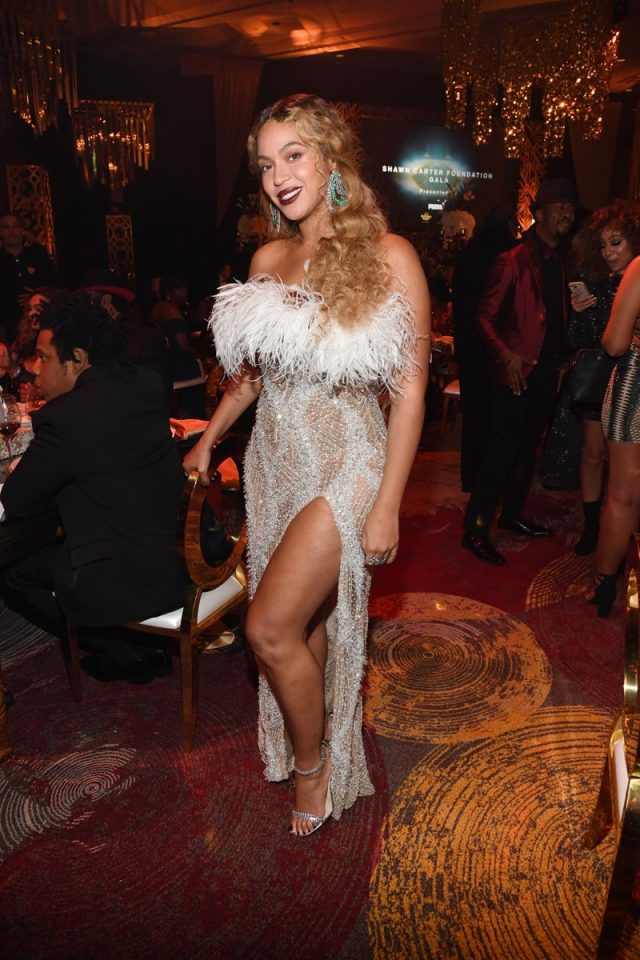 Beyoncé promotes a plant-based diet, which was introduced to her by her nutritionist, Marco Borges. "We know the power of vegetables," Borges said in a video of Bey's vegan journey to Coachella. "Plant-based is really about eliminating all of the overly processed foods that don't do us any good anyways. When you're eating plant-based you will definitely have more energy." During the video, the star munches on veggies while doing her thing. "It's time to work, so I have to get in that zone, it's like a different headspace," she said. "Me getting the weight off was so much easier than getting back in shape and my body feeling comfortable."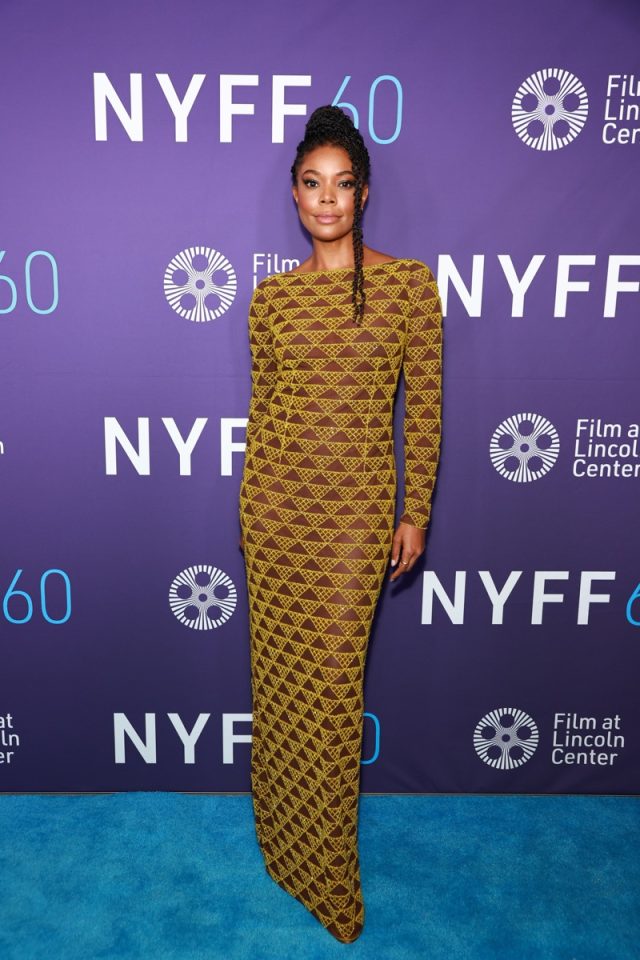 Gabrielle Union told Women's Health that she only devotes 50 minute a day, three days a week to exercise. Six minutes per session involves cardio – two minute intervals between three sets. "I like to mix it up so I don't get anxiety staring at the treadmill," she said. "Cardio could be jumping jacks, running up my driveway, side shuffles like I used to do in basketball, an elliptical, treadmill, or sled pushes."
Leah Groth has decades of experience covering all things health, wellness and fitness related.
Read more
---