Camille Kostek in Bathing Suit Channels Farrah Fawcett
Here's how she stays in cover girl shape.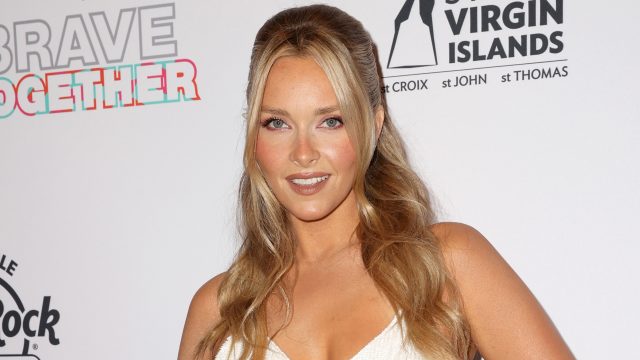 Supermodel Camille Kostek, 30, is no stranger to hard work, both on the runway and in the gym. Kostek posted a video of herself wearing a beautiful one piece swimsuit for her new collection, captioning it: "Goodmorning Charlie 📞 Icon Farrah Fawcett was my inspiration for the design of this classic one piece for the CAMILLE COLLECTION with @swimsuitsforall . Her iconic red suit poster shot in front of the blanket and white suit captures on the bike are some of my all time favorite swimsuit photos from the past . Channeling her in these pieces for the campaign are some of my favorite moments on set 🎞 ❤️." How does she stay so fit? Read on to see 6 ways Kostek stays in shape and the photos that prove they work—and to get beach-ready yourself, don't miss these essential 30 Best-Ever Celebrity Bathing Suit Photos!
Kostek doesn't obsess about calories, but makes every effort to keep dangerous chemicals out of her diet. "I get asked A LOT about my diet, what I eat in a day, what my restrictions are etc," she says. "Here is the MAIN takeaway from these questions. I have been living this way for years: I don't count calories, I count chemicals." df44d9eab23ea271ddde7545ae2c09ec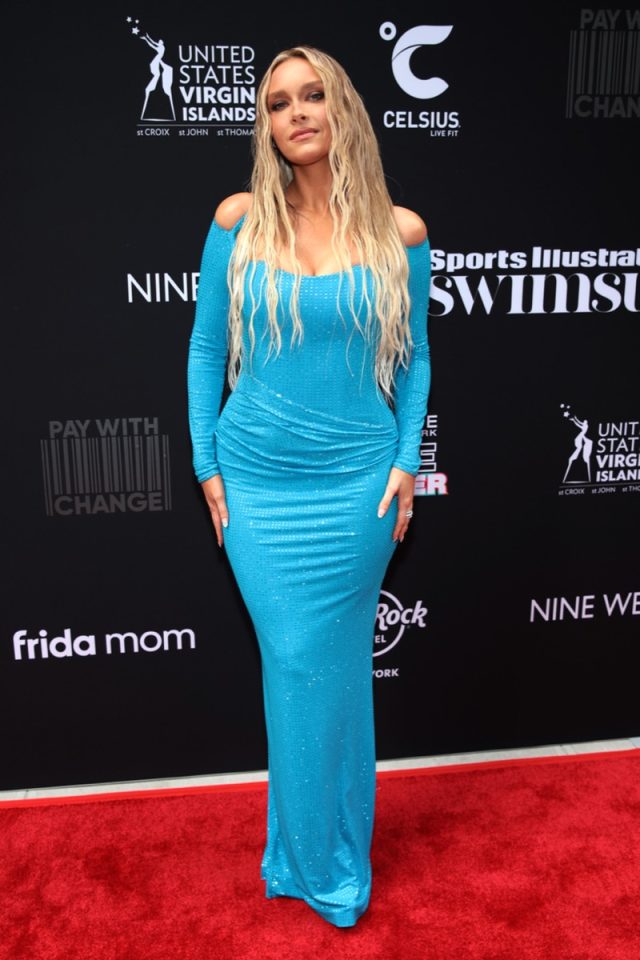 Kostek makes an effort to eat a healthy, balanced diet. "It's always been my goal to eat as clean as possible as much as possible. Making meals/snacks/drinks with ingredients I know and understand. When I'm out to eat this is much harder/or on the road at airports/on sets etc and I allow myself to eat unhealthy when I'm in a mood to and ENJOY IT," she says.
3
She is Vegetarian and Gluten-Free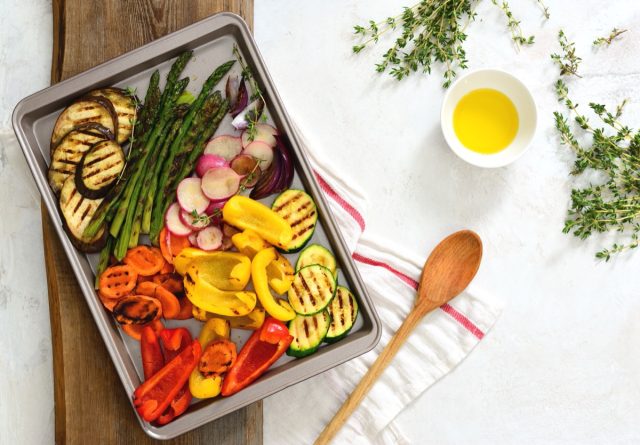 Kostek doesn't eat meat or gluten. "I am vegetarian," she says. "Lately working to be mostly dairy free to see how this will greatly change my body/mind. I only buy gluten free options for my home. When I'm out I order the gluten free option there. If it's not available and I'm truly craving the gluten… I'll eat it and enjoy it. I don't drink coffee (taste buds are simply not a fan) I love herbal teas juices & smoothies. LOTS of water." "We don't have a clear definition for gluten intolerance or a clear way to explain it," says Selvi Rajagopal, MD, MPH. "We know that some people eat something that contains gluten and then they don't feel well."
Kostek rarely drinks alcohol, as it doesn't make her feel good. "When I like something I take a pic to remember when I feel stumped at the grocery store," said Kostek. "… We have been on a journey of learning about what our different bodies love and respond well to and things that leave us in pain, inflamed or fatigued from! OH and I RARELY drink alcohol." 'It's safe to say that alcohol is both a tonic and a poison," says Harvard Health. "The difference lies mostly in the dose. Moderate drinking seems to be good for the heart and circulatory system, and probably protects against type 2 diabetes and gallstones. Heavy drinking is a major cause of preventable death in most countries. In the US, alcohol is implicated in about half of fatal traffic accidents. Heavy drinking can damage the liver and heart, harm an unborn child, increase the chances of developing breast and some other cancers, contribute to depression and violence, and interfere with relationships."
5
She Ups Her Workouts Before Photoshoots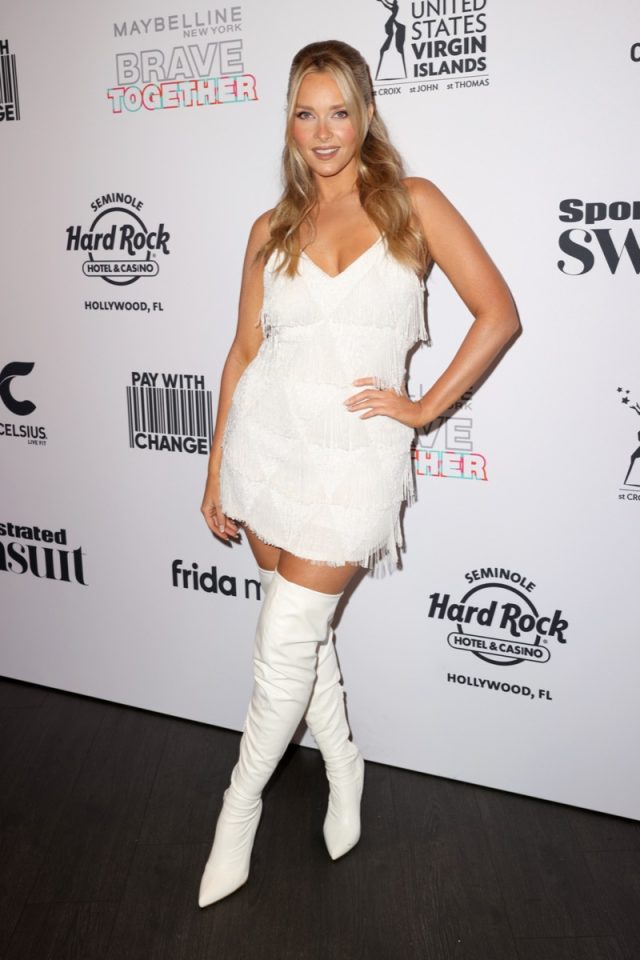 Kostek increases her workouts if a photoshoot is on the horizon. "The only thing that really changed was that closer to the shoot, I was getting more physical at the gym," she says. "I like to dedicate time to this craft because this was such a dream job. I think the number one thing that I do is set less time away on other projects to really focus on this one. Because of all the work I do, this is one that I am the most excited about."
Kostek limits how much she eats out—but will order something is she really feels like it.  "I cut back on eating out," Kostek says. "I'm very aware of what I'm putting in my body on a regular day… it's more so like, I'm going to an event or an appearance, I'm going to eat what I have at home. As far as working out, I do double up probably two weeks before. I do a lot of resistance band training… I just throw it in the backpack so I have no excuse. But I will say if I'm craving something, your girl will order a Postmates ice cream to the house, 'cause if you're going to have it, enjoy it. Don't complain about it, just enjoy it. I definitely don't cut everything out."
Ferozan Mast is a science, health and wellness writer with a passion for making science and research-backed information accessible to a general audience.
Read more
---