Chris Hemsworth Shares Intense Workout That Gets Him Ripped
The Extraction 2 star is getting ready for his next role.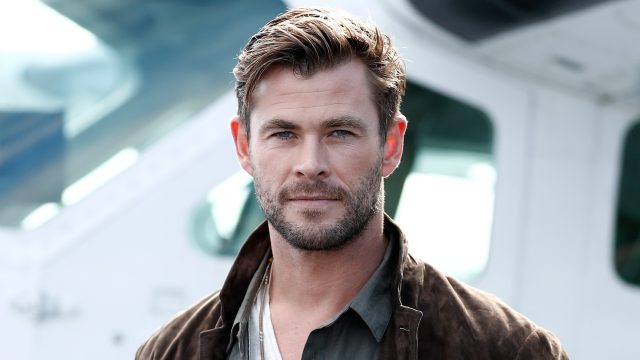 Actor Chris Hemsworth is perhaps best known for his role as Thor in the Marvel Cinematic Universe but he had another huge hit recently with Netflix's Extraction—so much so that he's training now for the sequel. Hemsworth just shared a video of his intense HIIT workout, as he gets ready for the role. Read on to learn more about it, and to see seven ways Chris Hemsworth stays in shape and the photos that prove they work—and to get more fitspiration, don't miss these essential 30 Best-Ever Celebrity Bikini Photos!
1
He Does Body Weight Functional Movements
According to a recent Instagram video, Hemsworth is doing a different workout to prepare for his role in Netflix's Extraction sequel. Hemsworth wrote "Transitioning from heavy weight training to a lot more body weight functional movements concentrating on agility, strength, and speed." In the video, Hemsworth is seen boxing, doing squats, push-ups, and core exercises. 
2
He Does Bodybuilding Workouts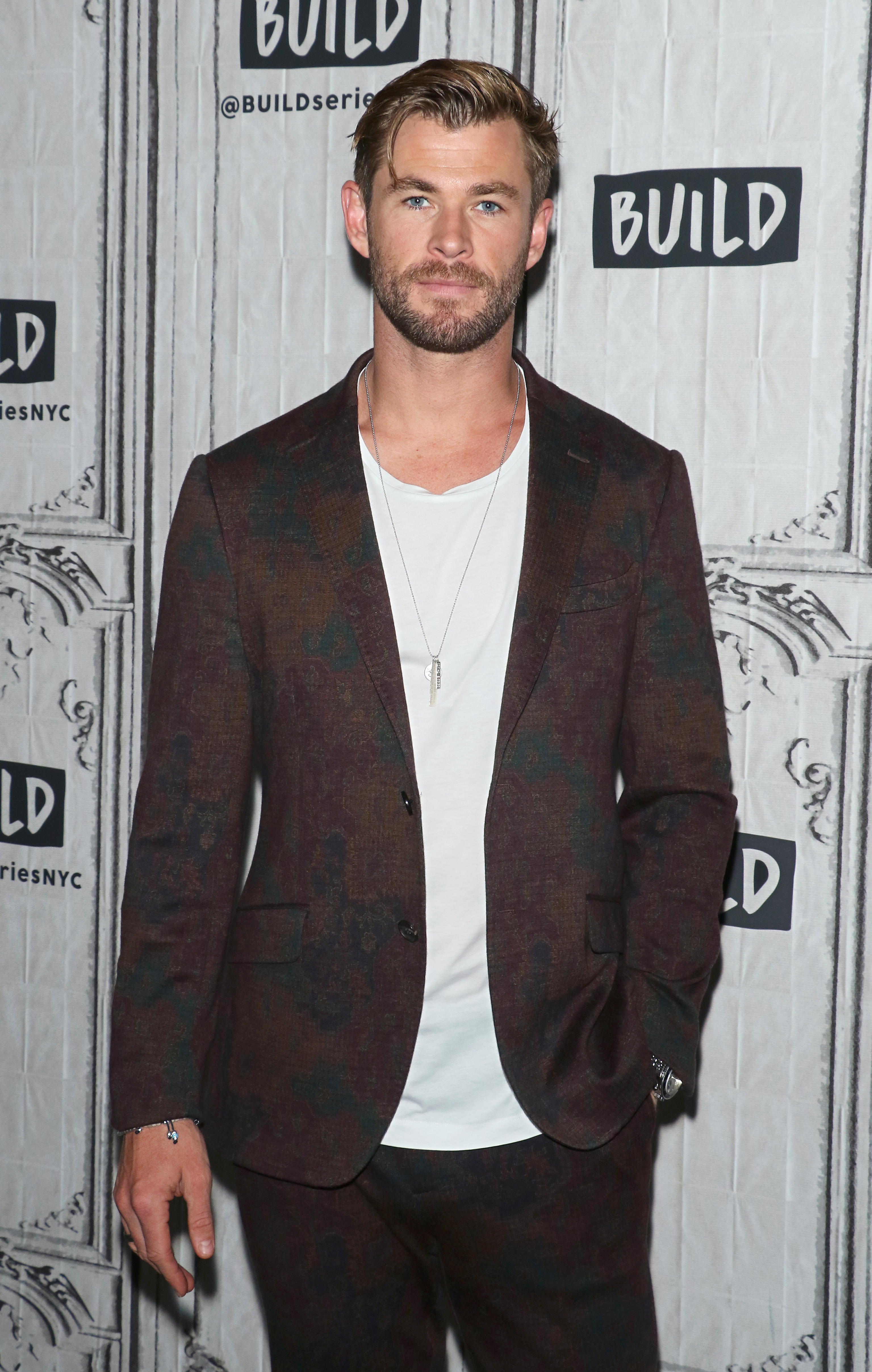 Hemsworth worked with trainer and former Navy SEAL, Duffy Gaver, on a bodybuilding workout. Gaver says to Muscle & Fitness that he kept Hemsworth's methods simple. "We've pretty much stuck to the original template," Gaver says. "Of course we've had some variation over time to keep things interesting and prevent plateaus, but this is the basic template." df44d9eab23ea271ddde7545ae2c09ec
For his role in the Marvel movies, Hemsworth would lift weights regularly, and worked with Luke Zocchi on his plan. "For this last Thor, we stuck to a regime of push/pull. It would be split into five days: push for a chest day, pull for back, legs, shoulders, and arms," Zocchi explains to Eat This, Not That!.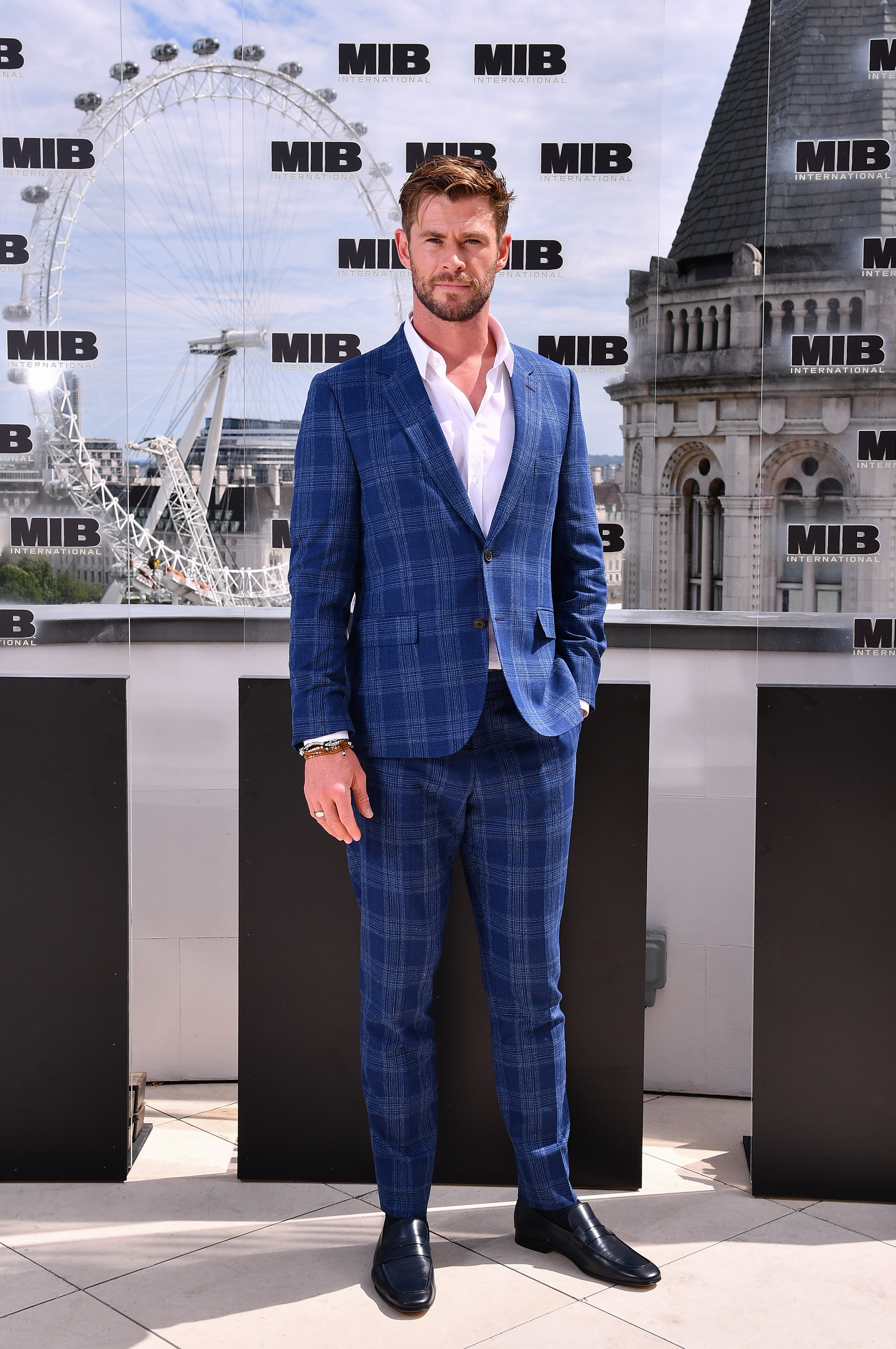 Hemsworth's diet consists of a lot of red meat, according to his trainers Luke Zocchi, and Duffy Garver. "Sometimes, I'm surprised how much red meat he eats 'cause it's like he just doesn't get sick of steak—he can just eat it any time of the day, at breakfast or whatever," says Zocchi to Eat This, Not That!. "He loves it. It's weird. In his genetic makeup, that's what he likes to do." Garver echoed Zocchi's statements to Muscle & Fitness. "People see Chris and they think he was on steroids, but he didn't touch a single substance," Gaver says. "It was just red meat, heavy weights and some protein powder. He crushed every single workout. He simply decided to look like Thor."
5
He Eats About 4,000 Calories A Day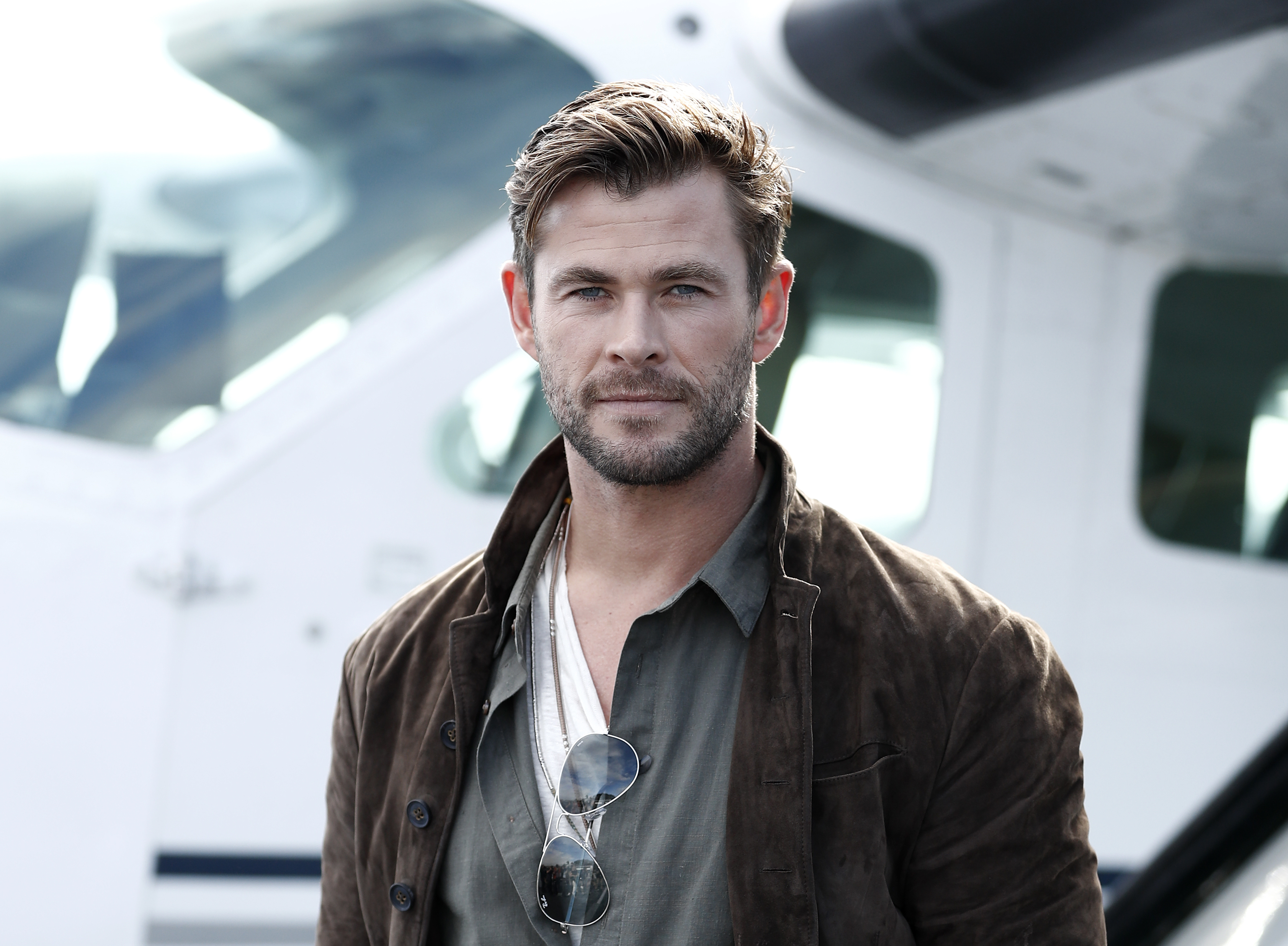 According to Insider.com, Hemsworth tries to eat 4,000 calories and 300 grams of protein a day, which he is able to do because of his high metabolism. Hemsworth crafted his diet with the help of chef and food expert, Sergio Perera. "Chris eats a bit more red meat than usual, but limits it to daytime as it requires more energy to digest. This is unless he trains later in the evening, in which case he may have a lamb chop after his workout," says Perera to Men's Health. "It's important Chris eats a lot of food to bulk up."
6
He Drinks Shakes At The Beginning Of The Day, And After A Morning Workout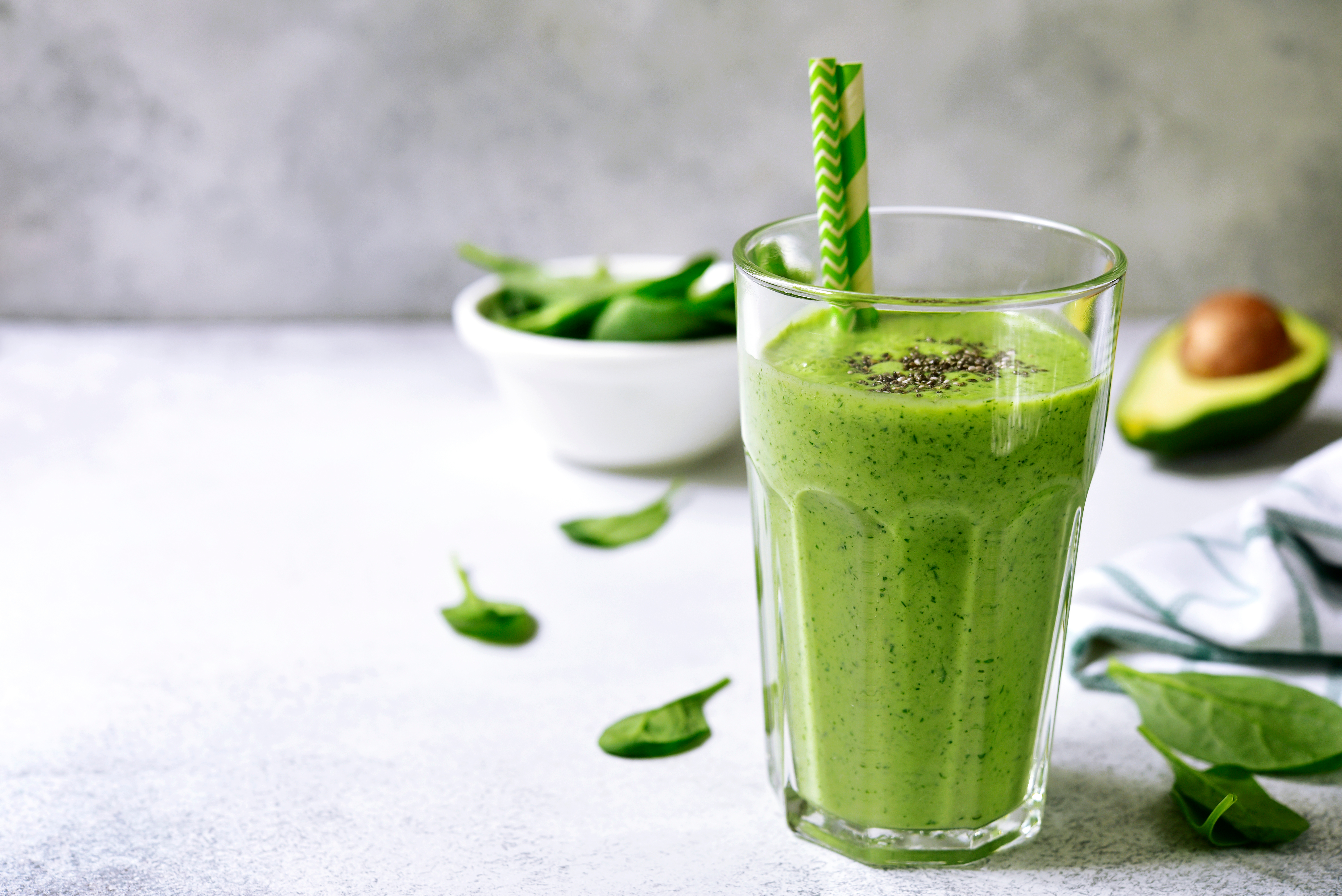 According to Men's Health, Hemsworth likes to drink at least one shake each day. Hemsworth drinks a shake in the morning. "Chris' day always starts with a large green shake made up of 5-6 different types of leafy greens and vegetables, low-glycemic fruits, nuts, seeds, fats and small amounts of sea salt to aid in electrolyte balance, nerve transmission and glucose metabolism," Hemsworth's friend and food expert, Sergio Perera told Men's Health. Perera also disclosed that Hemsworth drinks a post-workout shake four out of five weekdays.
Hemsworth is a native Australian, and grew up going to the beach. Hemsworth told Men's Journal that he and his wife live on a beach town, and he loves to go surfing. "My wife is always saying, 'Come on, let's do something different.' And I'm like, 'If it's as good as surfing, sure.'" 
Anna Bechtel is a freelance writer currently based in Hamden, CT.
Read more
---