Elsa Hosk in Bathing Suit is "Missing This Place"
Here's how she stays fit.
Elsa Hosk, the Swedish Victoria's Secret icon and supermodel, is "Missing this place," she said of a tropical locale by a sparkling blue pool, by which she posed in a swimsuit. The talent is often in sunny places looking glamorous. How does she stay so fit? Read on to see 5 ways Elsa Hosk stays in shape and the photos that prove they work—and to get beach-ready yourself, don't miss these essential 30 Best-Ever Celebrity Bathing Suit Photos!
`
1
Here's Her Take on Keeping Healthy
"I think you don't have to eat healthy all the time. You can have days where you're just, I just go with the flow. Like if I really want something and I tell myself I can't have that, then that's all I want. And I'm gonna be like eight, five portions of it. So I have to just be like, I can eat anything I want, but just be balanced. The key to motivating yourself is to remember that feeling of how it feels afterwards and like really the hardest part is actually getting to the gym. It's not actually doing the workout. I think because when you're in it, it's sort of fun. If you find a workout that you like, that is. But just getting to the gym, just go and then it's half of the job is done," she told Bik Bok.df44d9eab23ea271ddde7545ae2c09ec
2
This is What She's Learned From Stylists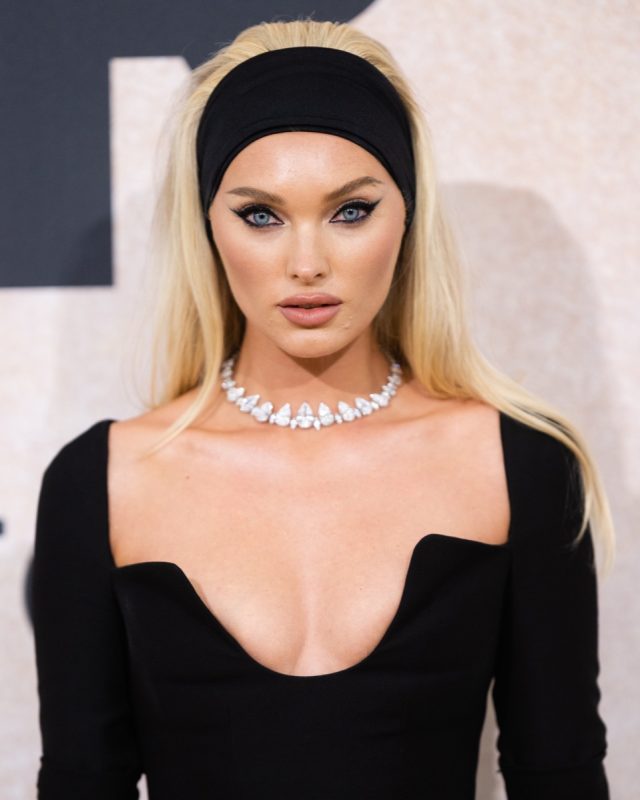 "I feel like I've learned from stylists just by trying a bunch of stuff, being a model, what looks good on my body, little styling hacks, like how the clothes fit. So like tailoring and stuff like that." She added: "I like dressing up a lot just randomly. Just because I I'm feeling myself." She gets inspired by "art, movies, on the street, on Instagram, just like seeing one person and just, you know, someone like putting something together in an unexpected way and just being really inspired by that and like going home and thinking like, you know, yeah, just inspiration. But yeah, also by confidence in people that have their own unique style, I mean, not necessarily that I would just look good in that, but it's inspiring to see when people just go for it and like just totally are their own," she told Gina Tricot.
3
This is What She Eats Before the Runway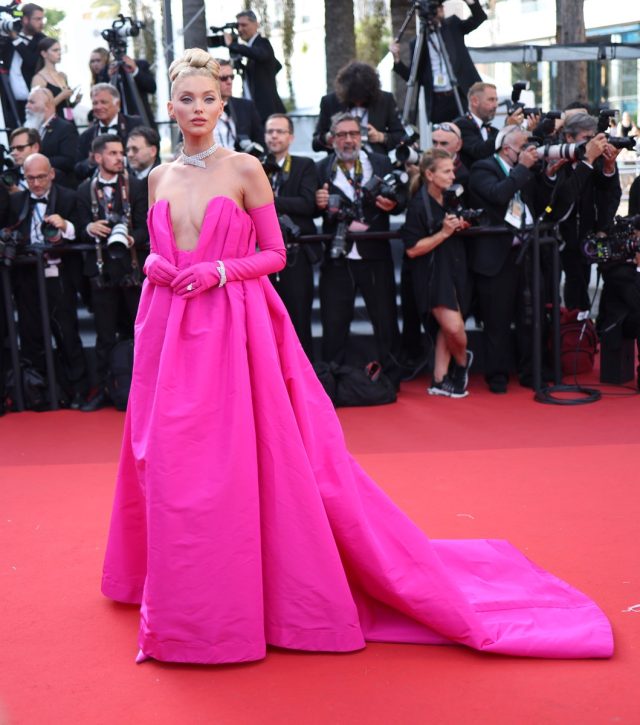 Elsa eats "something healthy like carrots and hummus" before the runway, she tells Elle. "Hummus, in essence, is just mashed up chickpeas. Traditionally, a little bit of olive oil, garlic, lemon juice, salt, tahini, and some spices are added to this creamy base as well. None of the ingredients in hummus raise the "unhealthy" red flag. On the contrary, thanks to it's head honcho ingredient (chickpeas), hummus is a macro- and micro-nutrient goldmine. The important key? Eating it in moderation," says our sister site Eat This, Not That!
4
This is What She Eats After a Runway Show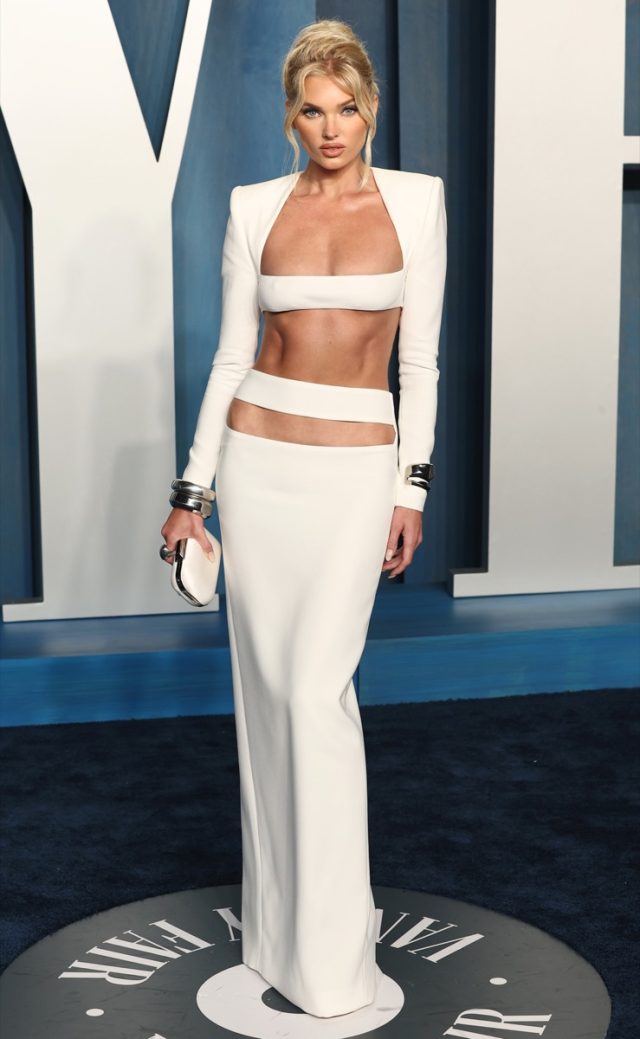 "The first thing I eat after a fashion show is pizza. Pizza, pizza, pizza, pizza," she told Elle. "Most of the evils of pizza lie in the crust. Aside from being stacked with calories, they're basically void of any nutrients. And that's because most pies are made from refined white flour which will spike your insulin levels causing you to crave more and more. The bottom line: The less crust you indulge in, the better, so opt for thin-crust over regular, deep dish, or stuffed crust," says our sister site Eat This, Not That!
5
This is What She Loves About Being a Model
Her favorite thing about being a model is "meeting people and finding friends that do similar things that you do and being creative. I love being in front of the camera. I love performing. Like I'm not necessarily that person in my personal life, but I like putting on a character and getting to be someone for the day. If I'm shooting an editorial and it's like, it's gowns, I will become a different character or if it's like a Gothic story, I'll be like more dark and like it's fun," she told Bik Bok.
---