Gwyneth Paltrow in Bathing Suit Shares Her "Musings"
Here's how she stays so fit.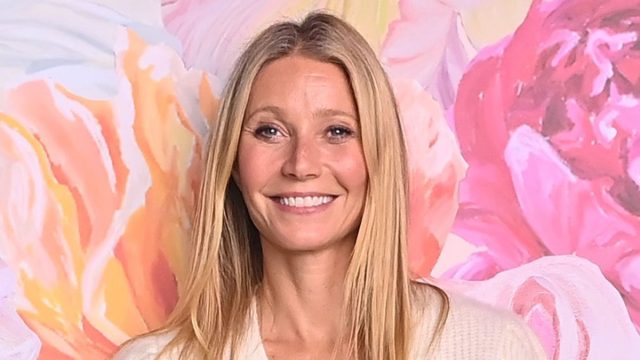 Gwyneth Paltrow is not just a fitness maven, she's a fitness icon, leaving Hollywood behind to launch a newsletter that became a wellness empire. She turns 50 in a few days (though you wouldn't know it based on her figure) and she's looking toward the future. "Musings on a milestone," she captioned a new bathing suit photo, and an accompanying essay. How does she stay so fit? Read on to see 5 ways Gwyneth Paltrow stays in shape and the photos that prove they work—and to get beach-ready yourself, don't miss these essential 30 Best-Ever Celebrity Bathing Suit Photos!
1
She Likes to Feel Her Best for Big Events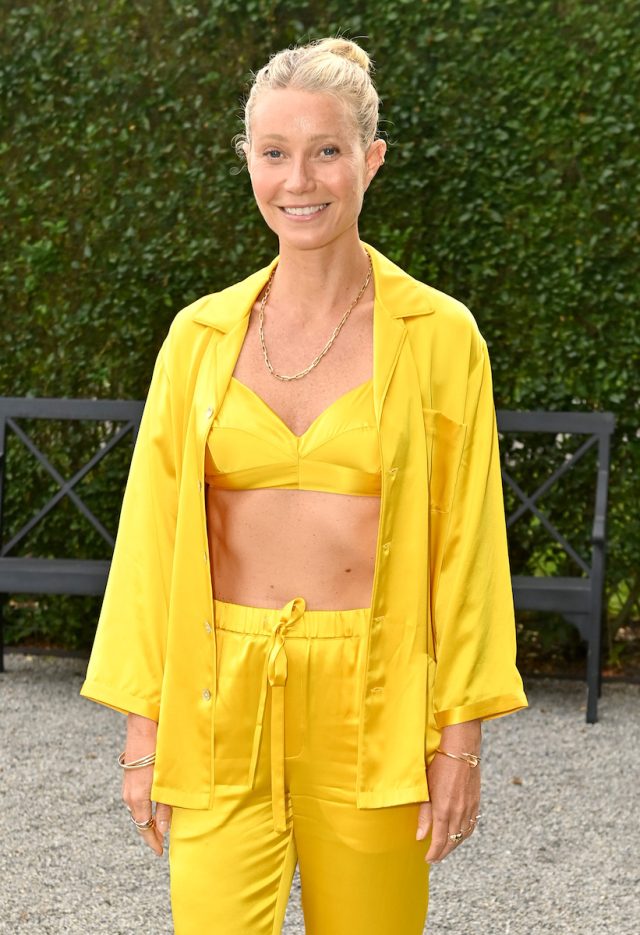 "If I have a big event coming up, I like to make sure I'm doing lots of cardiovascular exercise, lots of sweat, lots of scrubbing. I'm a big believer in enjoying your life. But if you have a something specific that you're trying to get ready for, or just once a year, I really like to do a good detox for maintenance. So I've basically tried everything from a one day gallbladder flush fast to a seven week nightmare. It's great for eliminating bloat and firming your skin and just feeling your best," she told Net-a-Porter.
2
This is How She Keeps Her Hair Healthy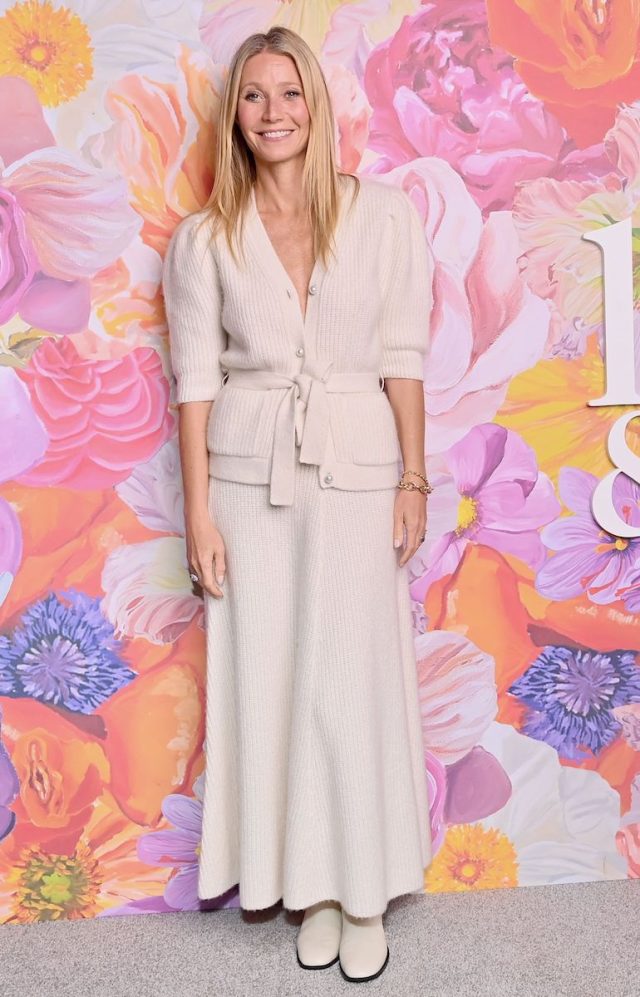 "Nutrition is a really important component of having healthy hair, fish oil. If you take fish oil, it's good for your hair. And also I'm a big believer in old-fashioned hair, brushing, stimulating the scalp and really getting the oils through to the ends of the hair. I think that's a good way to keep your hair healthy," she told Net-a-Porter. 
3
Life is Getting Sweeter as She Turns 50
"On September 27, I'll turn 50. As I sit here contemplating this idea in the late summer morning, no moisture in the air, breeze moving only the tops of the trees, I strangely have no sense of time passed. I am as connected to this feeling of longing, of promise—promise of the fall, of something ebbing—as I was 30 years ago. I understand on some level that life is linear, that I have lived x number of days thus far and I have more in the basket under my arm than I do in the field before me. But there is something about the sweetness of life that exists deep within me that is unchanged, that will not change. It is the essence of the essence. It seems to be getting sweeter," she wrote in this great Goop essay this week.
4
Here's How She Wants to Live Going Forward
"I would like to slow down. I would like to retreat a little bit. I would like to make my circle smaller. I would like to cook dinner more. I would like to see misunderstandings become understandings. I would like to continue to open the deepest part of myself to my husband, even though it scares me. I would like to sing more, even if it's just in the shower. I would like to tell anyone that had a negative experience with me that I am sorry. I would like to fully acknowledge myself. I am imperfect, I can shut down and turn to ice, I have no patience, I swear at other drivers, I don't close my closet doors, I lie when I don't want to hurt feelings. I am also generous and funny. I am smart and brave. I am a searcher, and I can bring you along on my quest for meaning. When I love you, you will feel it encompass you through time and space and till the end of the earth. I am all of it," she wrote. df44d9eab23ea271ddde7545ae2c09ec
5
She Started Goop to Connect With People
"It's scary to leave infrastructure or like a whole system, where there's so much scaffolding, where you're like, okay, I know my place here. I felt like when I was acting a lot, it was an amazing career and I got to travel to all these amazing places and make out with Jude Law and and Ethan Hawke…and Robert Downey as well," she said ot laughs. "But I did feel sort of like I had this other calling like this other passion and I really wanted to give myself the agency to pursue it. And though it was scary, I kind of felt like I had my, I had my kid, my first child and… in the acting world, you kind of go for three months and you're traveling and you're on set all day. And I didn't think it was really conducive to being a new mom and I kind of stepped away and then started kind of like contemplating what I could do in the lifestyle space or how I could connect people to things that might be valuable to them. And how could I impact lives in a way that felt more immediate to me and more meaningful to me. And so I kind of like went from there," she said at Side X Side.
---