Hailey Bieber in Bathing Suit Shares Victoria's Secret Looks
Here is how the supermodel stays fit.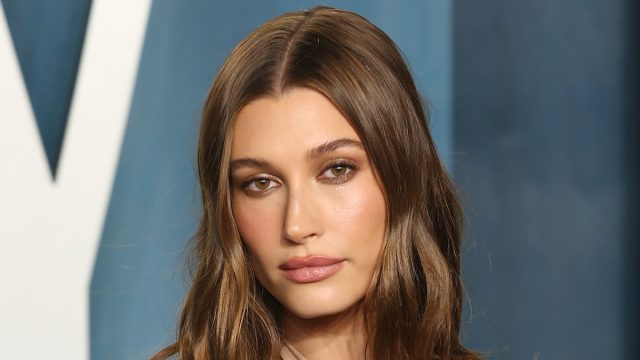 Hailey Bieber is modeling some of the latest looks from the Victoria's Secret swimwear collection. The supermodel and entrepreneur shows off her famous figure in a few different bathing suits from the brand's line, all which were shot at the home she shares with husband, Justin Bieber. How does the model maintain her fit physique? Read on to see 7 of Hailey Bieber's top tips for staying in shape and the photos that prove they work—and to get beach-ready yourself, don't miss these essential 30 Best-Ever Celebrity Bathing Suit Photos!
`
Hailey is all about clean eating. She tries to limit gluten and sugar. "I try to be very strict about eating just for my skin and my body," she told ELLE.com. "A 2015 study of postmenopausal women demonstrated that an increase in added sugars in their diet was associated with an increased likelihood of depression. In the past, scientists weren't sure why depression, diabetes, and dementia seemed to cluster in epidemiological studies or why having one of these health issues increases your risk for the others. But in a study published the journal Diabetologia, researchers have found that when blood glucose levels are elevated (more on that later), levels of a protein that encourages the growth of neurons and synapses drops. Translation: The simple act of eating way too much sugar makes your brain work at a suboptimal level," says our sister site Eat This, Not That! 
2
Eat A Primarily Plant-Based Diet
Hailey also tries to eat as plant-based as possible, because it makes her feel good."I tried a plant-based diet for two months during quarantine," she told Harper's Bazaar. "I felt great and I had a lot of energy, but it was not for me. I don't eat a strictly plant-based diet and I do still eat meat. I just don't eat a lot of it. I've picked up more fish, greens, and lentils." Her diet involves "a lot of vegetables and fish, not much meat, minimal dairy," she told Byrdie. "I just feel better when I eat that way." 
3
This Is What She Eats in a Day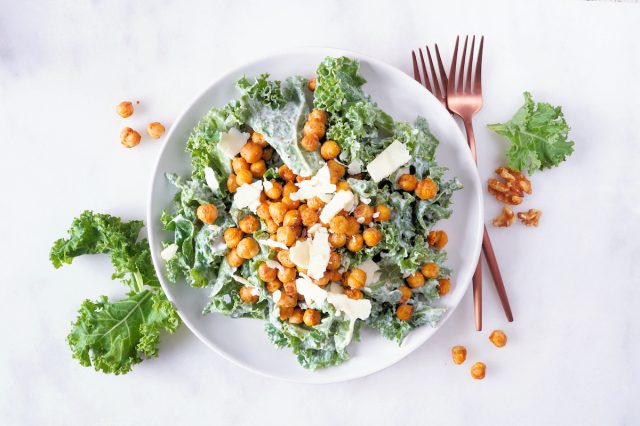 Hailey has given fans an overview of her average daily diet. "On a regular day, breakfast is usually eggs or oatmeal, some type of healthy protein, or a smoothie," she told Elle. "Lunch is usually salad, fish, grilled veggies, or maybe a sandwich. I don't really eat a lot of gluten so I'm trying to be particular. I love a good kale Caesar salad [but with] no croutons. That's usually one thing I leave out." And for her last meal? "Dinner is usually kind of along the same lines [as lunch]—some sort of vegetable, or pasta, like a gluten free pasta. Chicken, maybe. Sometimes [I'll do dessert]. I really like the Magnum bars, obviously that's a great one. [But I generally try to avoid] sugar. Sugar's a big one for everyone, I think."
4
Exercise, and Maintain Variety
Hailey prirotizes fitness. She enjoys strength training at The Dogpound. In 2021 the studio shared a clip from her workout and it was no joke. It included a sled pull, pull-ups, kettlebell squats, plank pikes, landmine squats, and mountain climbers. Read all about it here. She is also a big pilates devotee. "I used to be a dancer, so I love Pilates because it really elongates and strengthens my muscles. That's probably my favorite workout," she told Harper's Bazaar.  "I also recently started to box for some cardio," she added. "I found that remembering the combinations and learning how to move your body in boxing has been good for mental health."
"I think drinking a lot of water helps. I try to drink, like, a couple bottles throughout the day. I don't know how many glasses that would amount to, but it's important," Hailey told Elle. "Monday plans = hydrate + hydrate +hydrate," she captioned a recent snap of herself sipping a glass of ice water in a bikini. df44d9eab23ea271ddde7545ae2c09ec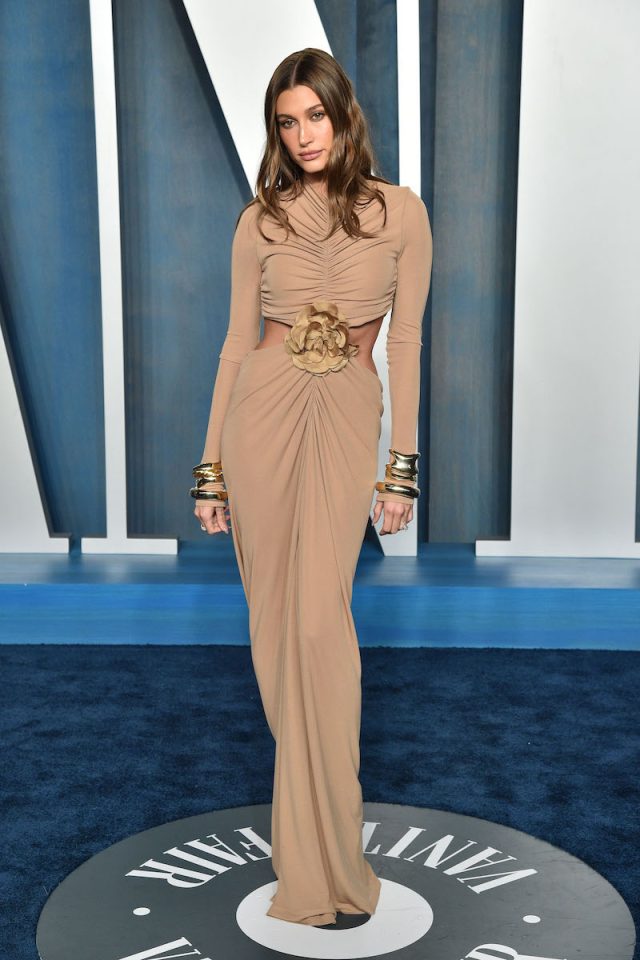 Hailey, who was an energized "very all-over-the-place child" who found an outlet in ballet. "I've taken that same kind of regimented discipline into adulthood," she told Wall Street Journal. However at 16 she decided to pursue modeling instead of ballet.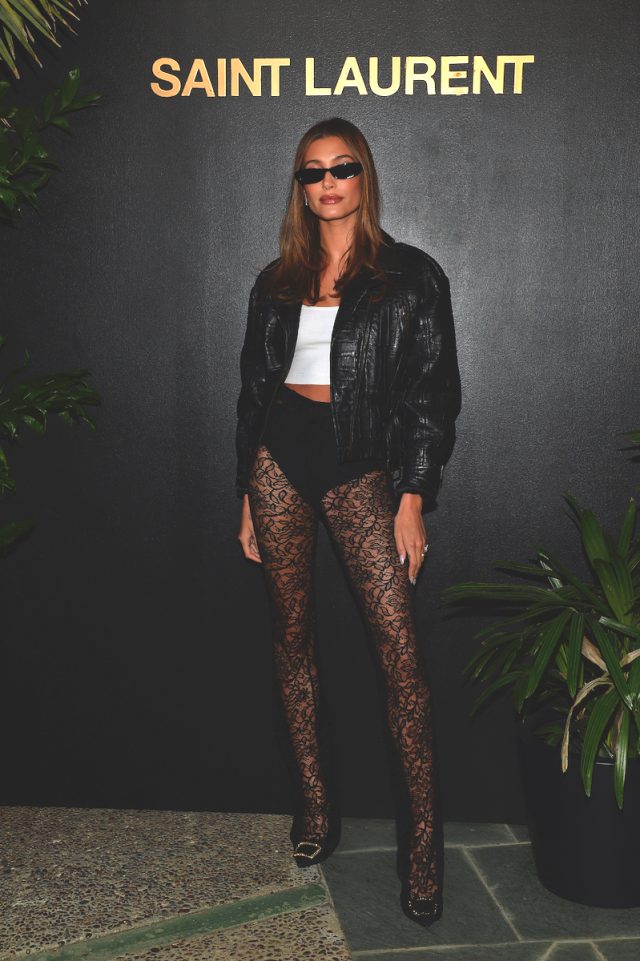 Bieber has always been vocal about the importance of her Christian faith, telling the WSJ it has enlarged her capacity to be compassionate and empathetic. "I know that you don't find the things that fill the voids in your life or your heart through money or fame or this industry or cool parties or what rooms you're in with people," she says, "because I've been there and I've seen it and I'm also married to somebody who's seen it on even a bigger scale than I have."
Leah Groth has decades of experience covering all things health, wellness and fitness related.
Read more
---