January Jones in Bathing Suit is "Still Gonna Rep" in Winter
It's paradise in Santaland.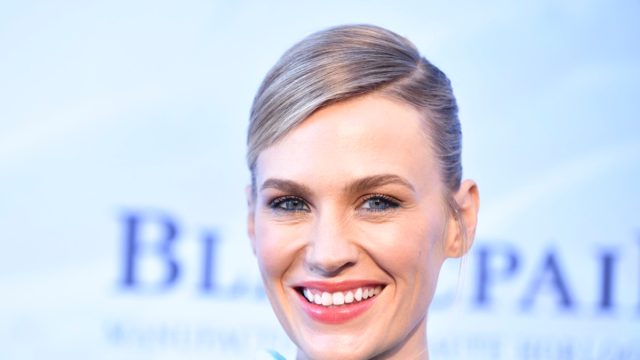 Betty Draper never had this much fun. Mad Men alum January Jones, 43, is a hoot on Instagram, often posing in outfits that comment on the season. Her most recent finds her in a red swimsuit, with the caption: "Still Gonna Rep—" a Santa emoji, or maybe it's Mrs. Claus?— "in this Heat." How does she stay so fit? Read on to see 7 ways January Jones stays in shape and the photos that prove they work—and to get beach-ready yourself, don't miss these essential 30 Best-Ever Celebrity Bathing Suit Photos!
`
"Two or three years ago I started doing barre classes, and after that I took regular private Pilates lessons," January previously told Shape. "I wanted to do something for my posture and core strength." She's into Lagree Pilates. "I've been doing it two to four times a week for the past year now, and I've gained weight because I've put on muscle," January said. "I've gone up a size in clothes, but I feel like I look better…there are 10 of us in the class, and I like having women on both sides of me to push me." She also told OK! magazine that "it's quite difficult, but I've found that it's the only thing that really makes me feel stronger, and I'm loving it."
2
Barre Can Work For You, Too
"No other workout combines grace and athleticism like barre, and this is why so many women love it," says Andrea Rogers, creator of the Xtend Barre workout, on Openfit. "By combining traditional Pilates methods with ballet and high-energy cardio, the workout is designed to sculpt bodies into lean, toned, dancer-like physiques."
df44d9eab23ea271ddde7545ae2c09ec
"Practicing slow, controlled breathing stimulates the body's vagus nerve, which takes information about the current state of relaxation and relays it to the rest of the body, including the brain. One area affected when the vagal nerve is stimulated is the parasympathic nervous system, which controls the body's rest and digestion functions. The mindful breathing practiced in yoga increases the activity of the parasympathic nervous system. As a result, yoga lowers the heart rate, improves digestion and quality of sleep, and strengthens the immune system. Another benefit is an improved stress level," says the Mayo Clinic.
"We eat organic at home," she told OK!. "No antibiotics or hormones in meats is really important to me, and so is eating sustainable fish," she said. "I don't want to be that annoying person in the restaurant who's like, 'Where's the fish from?' But I do it anyway!"
5
She Eats What She's Hungry For
"I don't deprive myself of anything. If I want something—steak, a bagel—I'll eat it. There's no diet or strict set of rules. Last winter, I started drinking celery juice every day, and I've seen amazing results in my energy, digestion, and skin and how I sleep. I have that in the morning, then I take my vitamins and drink coffee. I don't get hungry until around 10 a.m., but since I usually do Lagree at 9:30, I'll make myself eat a banana beforehand so I don't get too shaky. Then I have a MacroBar afterward and eat lunch around 11:30—usually salad, soup, or a sandwich," she told Shape.
6
She Wasn't Always Into Workouts
"My dad was a trainer, so in my 20s and 30s, I didn't work out, because he was always pushing my sisters, my mom, and me to exercise. We would rebel and not do it," she told Shape. "It's not that I wasn't active. As kids, my two sisters were runners, I played tennis, and we all swam. But on a regular basis I wouldn't work out, ever. Even when I was filming X-Men and they had trainers for all of us, I would lie and say I was exercising in my hotel room, when actually I was watching Friends and having full tea service."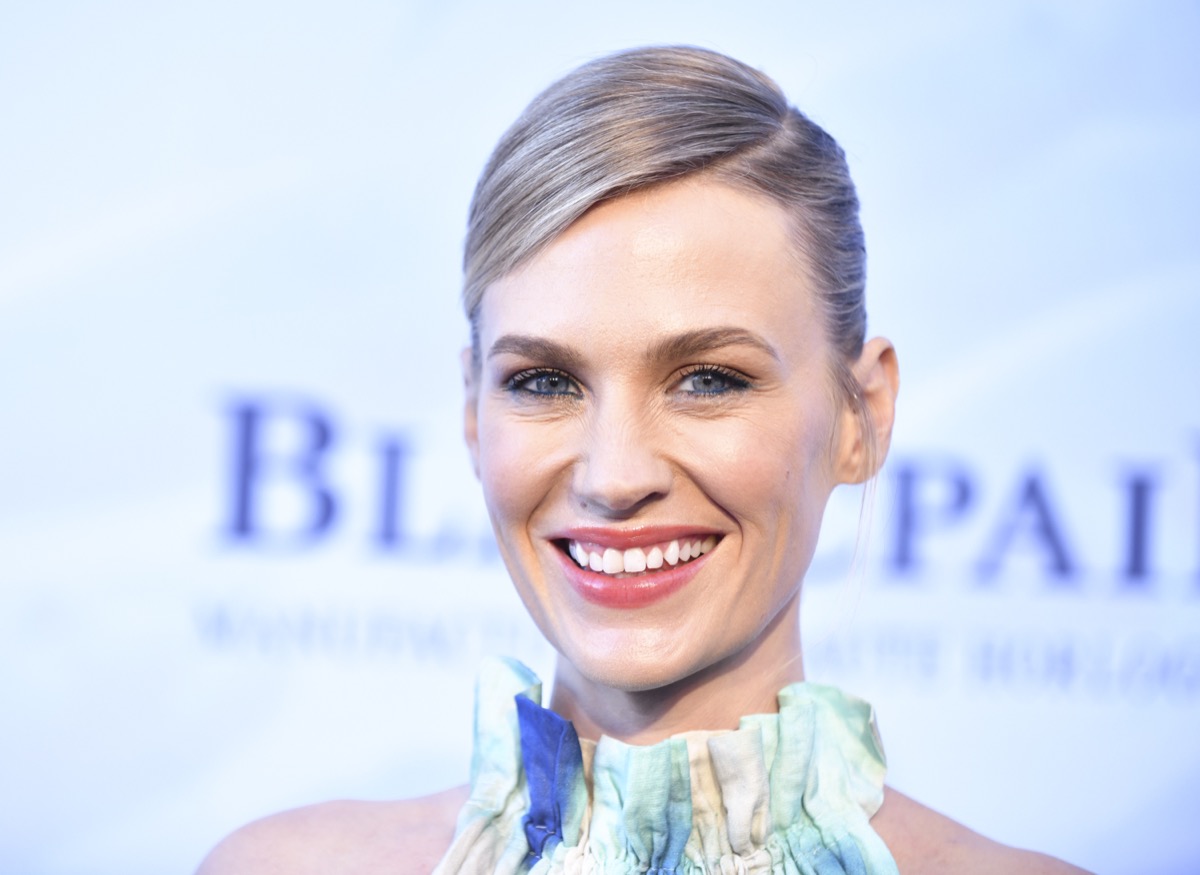 "I'm a very organized person. I feel sane and calm when I know everything is in its place. I always have a list for the day. When I get to check something off, it's the best thing ever. At work, when they say action, I can become someone else and be crazy and messy and erratic, and that feels amazing and therapeutic. But at home, the domestic aspect of my life is very important to feeling balanced. I love doing laundry, she told Shape."
---