Jesse James Decker in Bathing Suit Kisses "Make Out Buddy"
The country singer posed with her husband.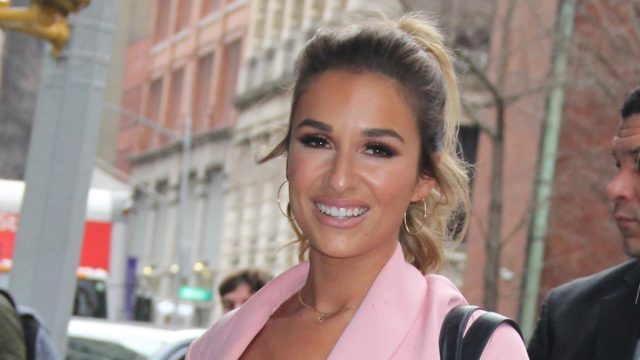 As a mother of three, and wife of nine years, you may not expect country music superstar Jesse James Decker to be making out on the beach for all to see. Yet there she is with her "make out buddy," husband Eric, on the sandy shores of an Instagram photo she posted yesterday. How does the mom stay so fit while keeping so busy? Read on to see 7 ways Jesse James Decker stays in shape and the photos that prove they work—and to get beach-ready yourself, don't miss these essential 30 Best-Ever Celebrity Bikini Photos!
`
1
She Doesn't Love Working Out But Puts the "Hard Work" In
"Gonna be honest… I hate working out. I dread it," she wrote on her Instagram once. "I'm one of those girls that watches the clock and counts down to the last second when I can be done," she shared. "I wish I enjoyed it. I wish I was a big workout junkie but the truth is I just don't!" What she does know: "I do know that in order to achieve The strong body that I want to have and maintain I MUST put the hard work into it."
2
This is Her Breakfast Routine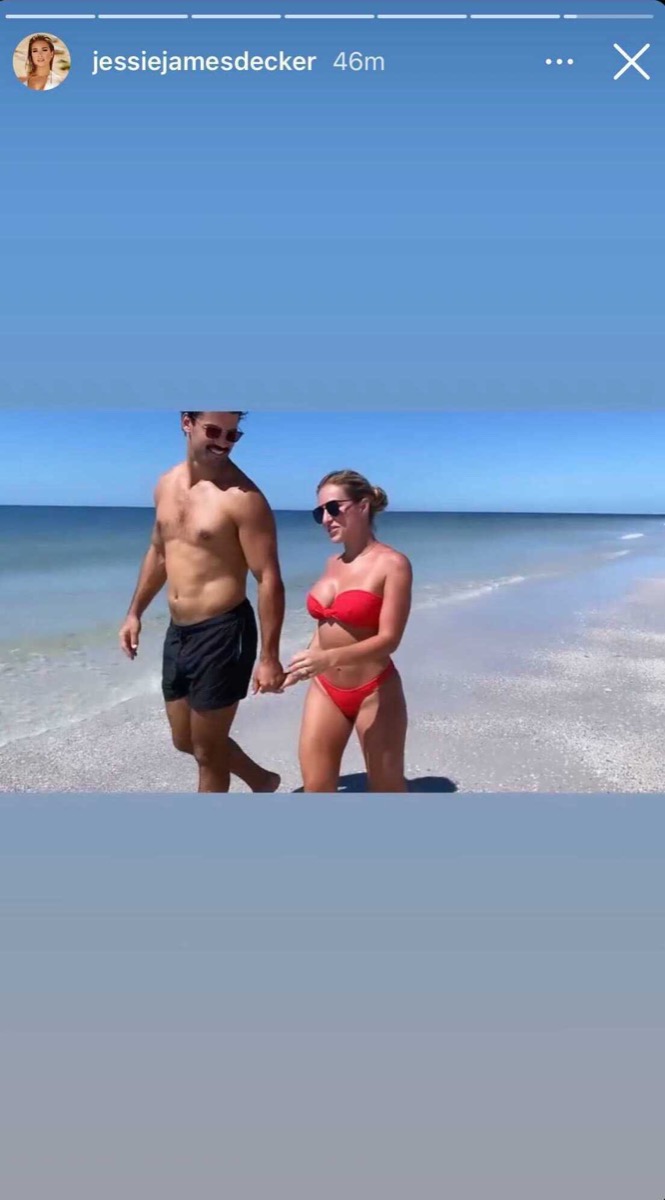 "When I wake up, I start with some coffee and a little cream and stevia. I drink it all morning long," the cookbook author told Women's Health. "I don't like to eat until I'm actually hungry, which is usually later, around 11 a.m." Then she'll have: "I'll have some bread from a local bread company. I get fresh honey wheat bread every week," she says. "That's honestly what we all eat for breakfast: Toast and butter. We have salted butter that we leave out, so it's really nice and mushy when we're spread it on on our bread. We love our toast in the morning."
3
This is Her Dinner Ethos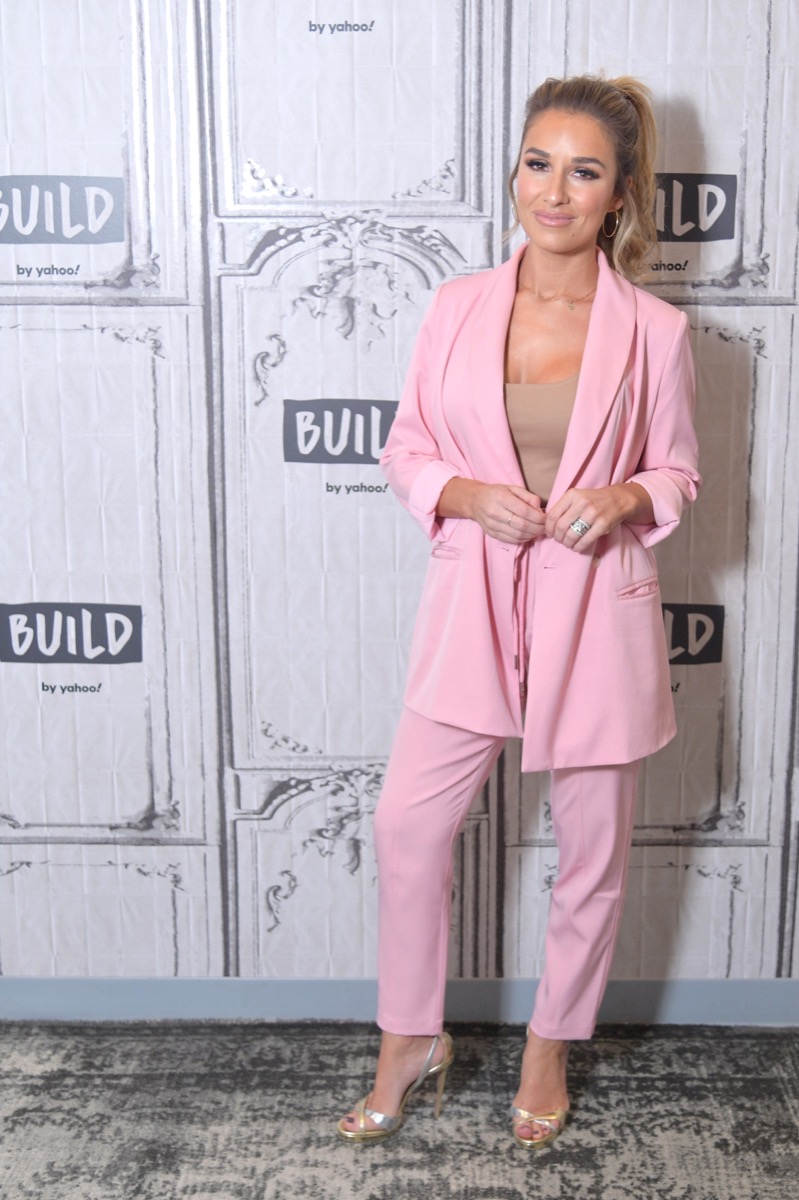 "When you're cooking at home and you know what you're putting in your food, I don't think you have to be that strict," she told Women's Health. "I don't always think it needs to be grilled chicken over greens. A lot of times I make my homemade pasta so I know what's going in the pasta. It's not that challenging and it's worth it."
4
She Tried the South Beach Diet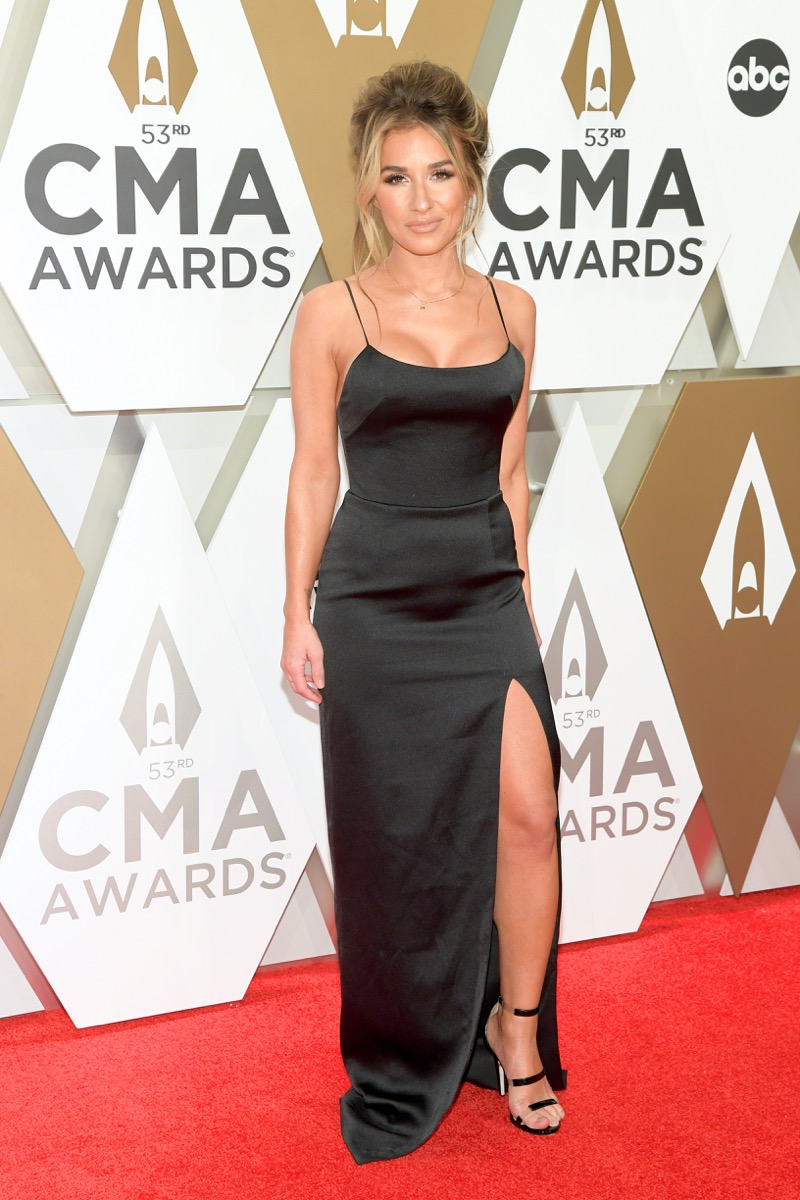 Jesse promoted the South Beach Diet meal plan. "I'm running around with my kids, and there were times I used to forget to feed myself and would it be a problem because I would get exhausted and just crash," she told Self. "If I'm in a hurry, I will have the South Beach Ricotta Muffins," she says. "Some mornings I'll just have turkey bacon and scrambled eggs." df44d9eab23ea271ddde7545ae2c09ec
5
She Admitted She Had Some Body Confidence Issues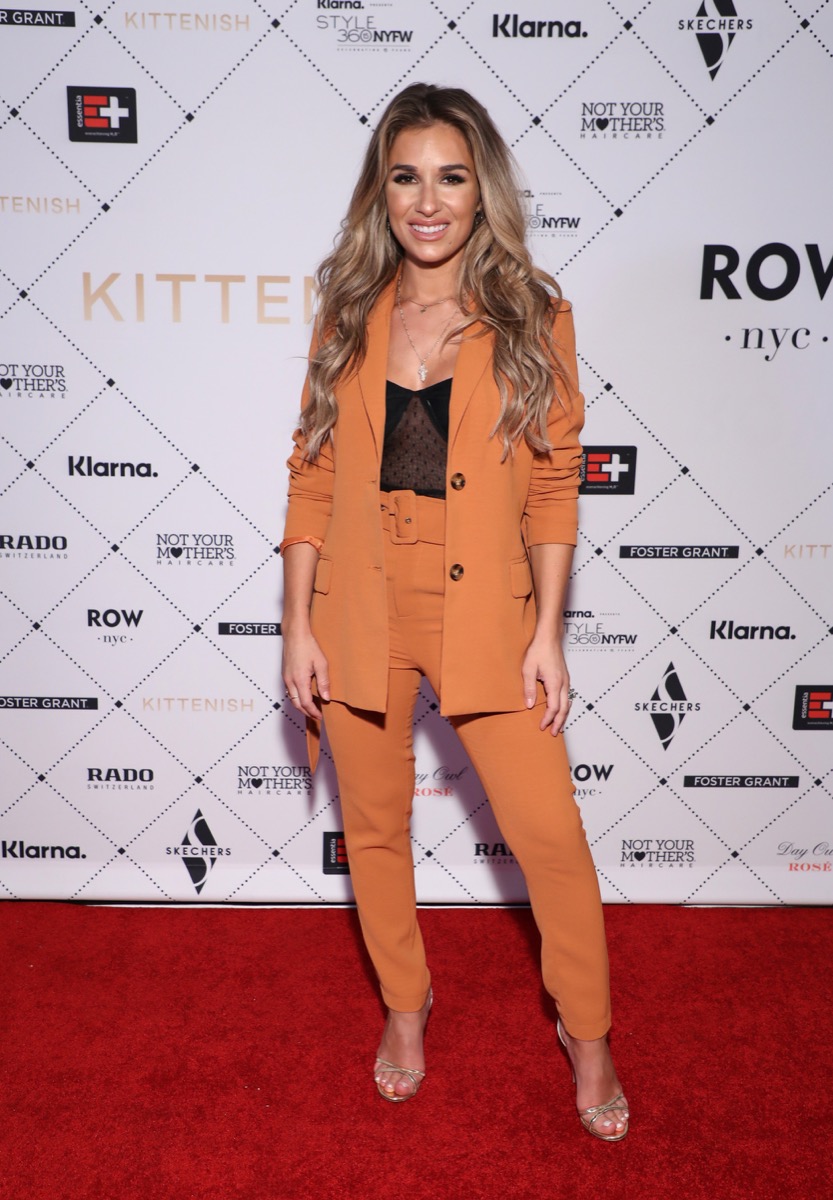 "I'll be honest I still get insecure when I put a swimsuit on sometimes because of how much loose skin I have from my pregnancies," she captioned a selfie. "I worked really hard to lose all of my baby weight. Even gaining 55 pounds with my first. It's no wonder I have so much loose skin two out of the three babies were 9 pounds," she wrote on Instagram once. "I am a human being and sometimes the loose skin does make me a little insecure and make me wonder if I'm still sexy to Eric or if people are looking at my stomach when I'm in a bikini which I'm sure sounds silly but it's just me being in my head sometimes."
6
She Has Chronic Migraines and Neck Pain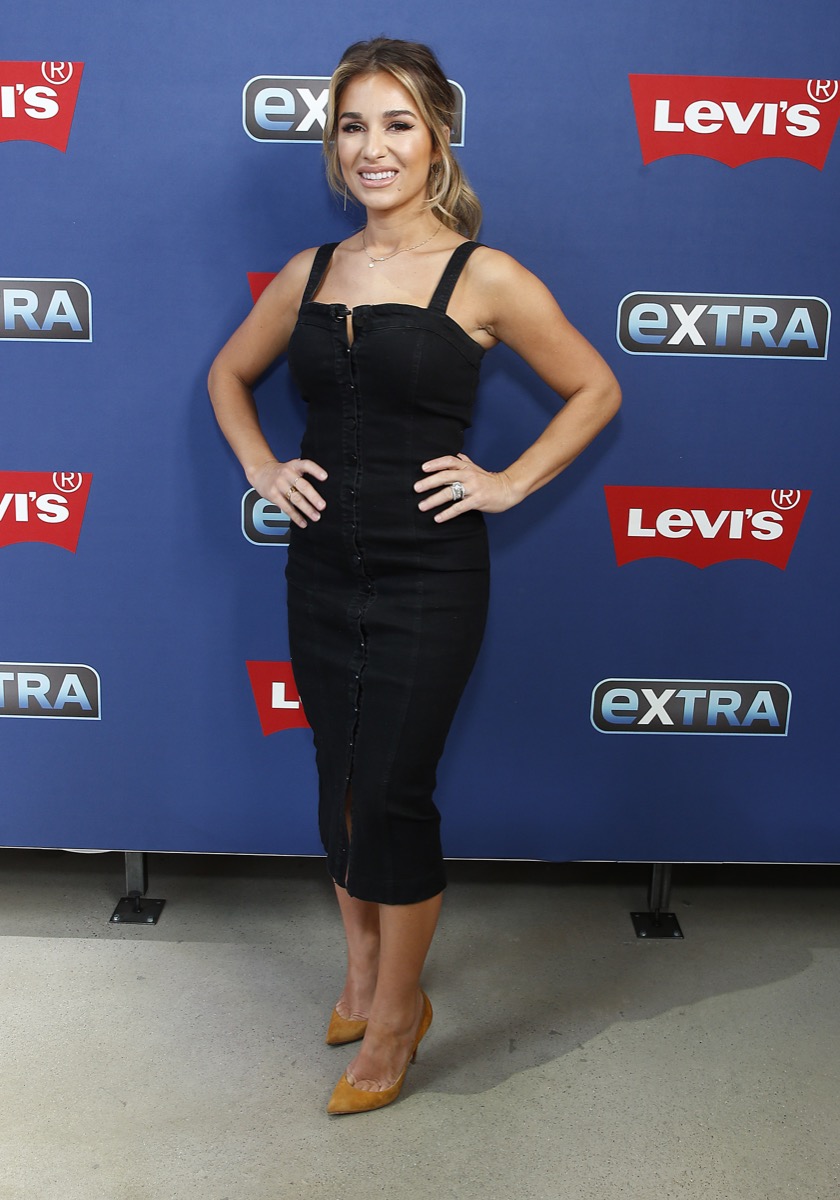 "It's all connected," she told People. "I grind my teeth at night…. which means I'm straining so much on my neck muscles, which has been grinding up against vocal chords, which is why I was losing my voice. So the migraines, the TMJ, all of this is super connected in my head, and my neck, and causes me a lot of neck pain." Why the migraines? "They say stress," she says.  "But there are times where I'm just like, 'I don't feel stressed.' I don't feel like anything's bugging me…. It can be certain things like sleeping wrong."
7
Here's Her Advice to Those in Chronic Pain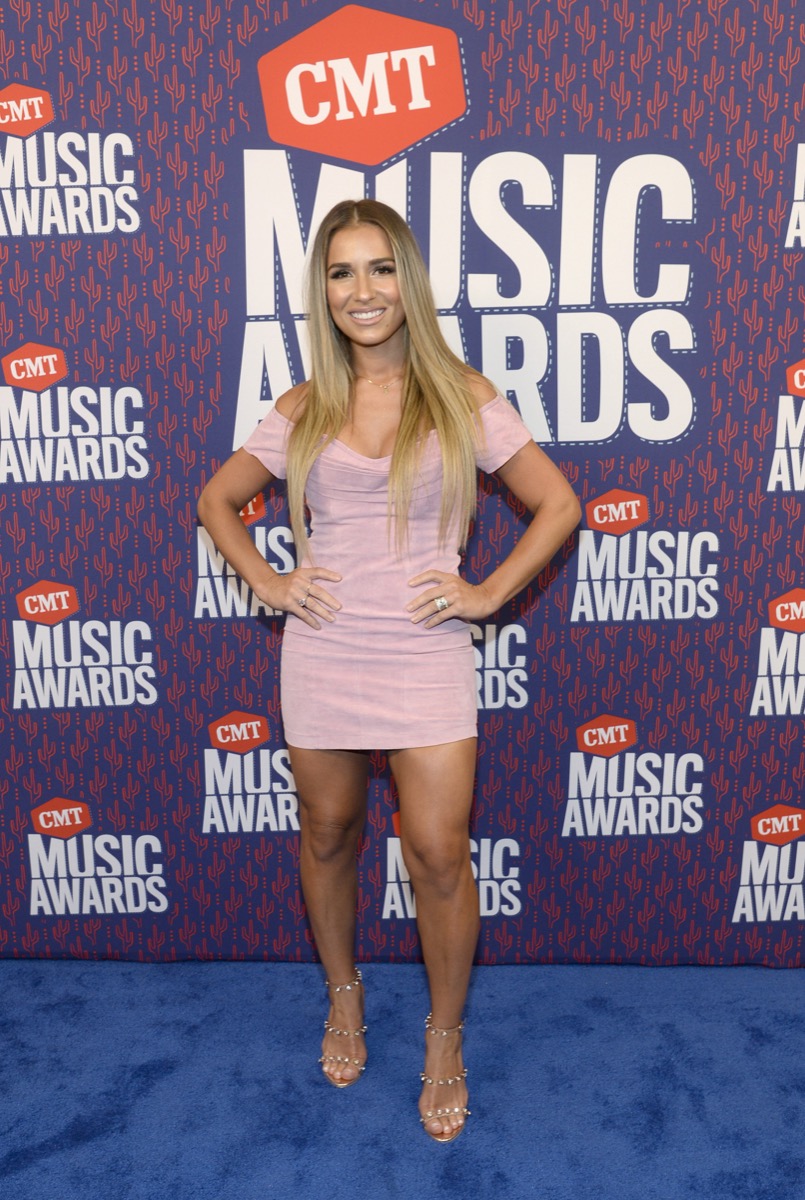 "I know it can be so hard," she told People. "A lot of times people that don't have migraines really don't understand how horrible they are." "It gets better," she says. "Listen to your body, listen to what it's telling you, and just take it easy."
---