Katie Piper in Bathing Suit Enjoys "Welcome Break"
Here is how the writer and influencer stays fit.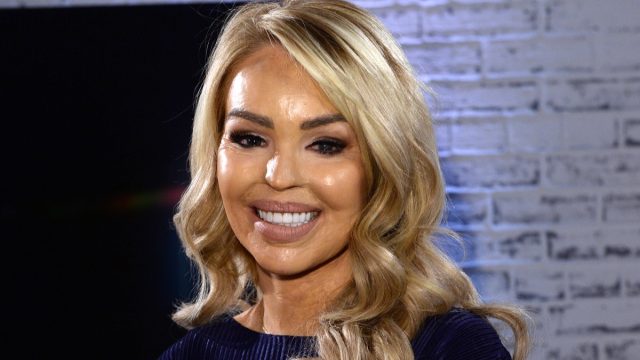 Katie Piper is back from a social media hiatus – in her swimsuit! The writer and influencer shows off her famous figure via her latest Instagram post. "Back from a social media break (and an actual break with my bestie in Barcelona) and feeling so good!" she captioned the post. "It has such a positive effect on me and helps me really enjoy it and reconnect when I'm back on it. It's so important for me to be present, especially with people I don't get to see on a daily basis, so apart from my daily facetimes to the girls (and one or two stories 👀) it was a welcome break," she captioned the post. How does the working mom maintain her fit physique? Read on to see 7 ways Katie Piper stays in shape and the photos that prove they work—and to get beach-ready yourself, don't miss these essential 30 Best-Ever Celebrity Bathing Suit Photos!
`
1
She Does Intermittent Fasting
Katie is one of the many celebrities who have incorporated intermittent fasting into their diet. She revealed to Women's Health that during the morning she only drinks water and coffee and eats dinner by 5:00 pm. "Eating within that window takes some adjusting to, but it forces structure in a really good way," she explained. "It stops me from having dinner at 9pm and then not being able to digest my food properly, then having a late night instead of an early start for training."
2
This Is What She Eats in a Day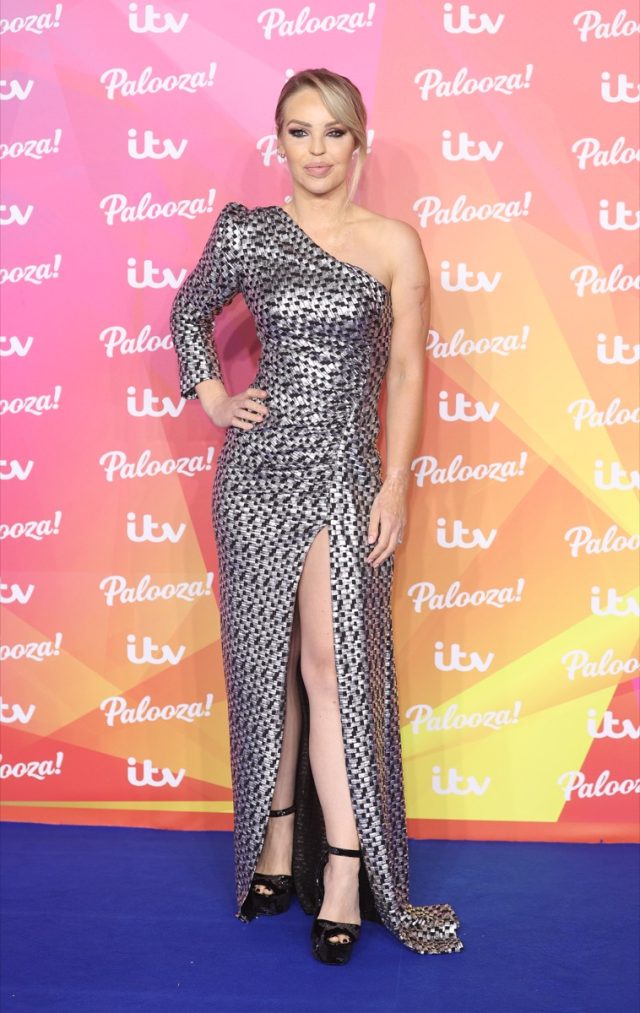 For her first meal of the day Katie will eat something like sautéed mushrooms on toast or oats with seeds and berries and a bit of maple syrup. For lunch, a pre-prepped meal, "like salmon or turkey with greens and sweet potato." She eats an early dinner, maybe butternut squash lasagne with a side of kale or broccoli. And, when she eats, she does so mindfully. "I'll taste it, chew it and remind myself it contains all the nutrients I need – then I'm full until lunch," she told Women's Health. "We don't have a microwave, so there are no processed foods. I like juices and smoothies. I'm also pescitarian, so I eat a lot of fish, but not much meat. I do like gin and chocolate in moderation, too!" she added to Best Fit Magazine.
3
She Likes Simple, Effective Workouts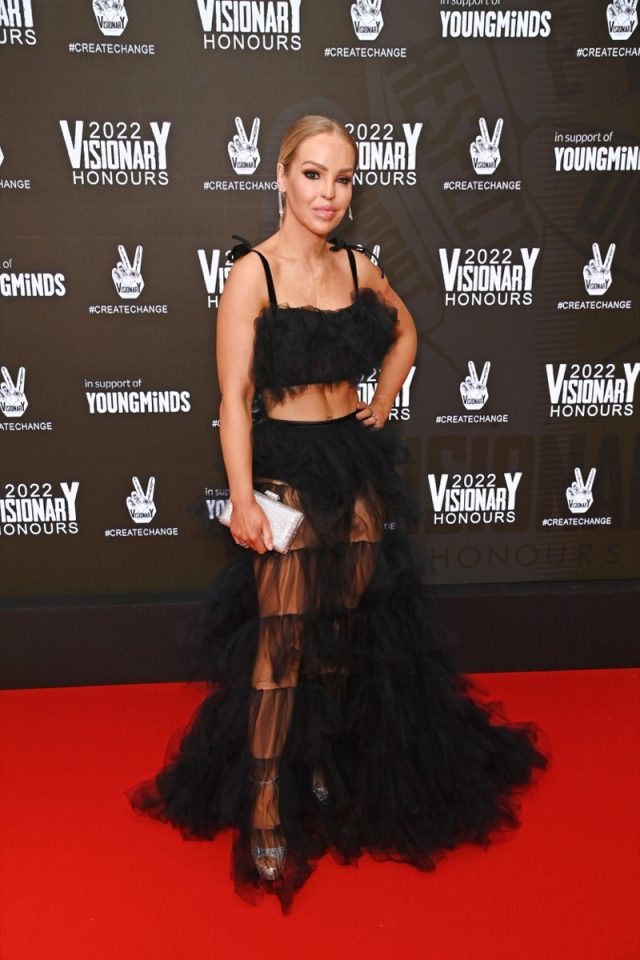 "When I have the odd hour to myself, I use that time to focus on me, which I haven't felt guilty about and don't think you should too. I used some of that time to get help and motivation from a personal trainer, but my daily exercise regime has been focused around my home workouts from @thehealthyhappymumplan," she she wrote in an Instagram post. "Simple, effective exercises you can do anywhere with no equipment. They have been perfect for those days that turn into night as they take no longer than 25 minutes." df44d9eab23ea271ddde7545ae2c09ec
4
She Exercises Regularly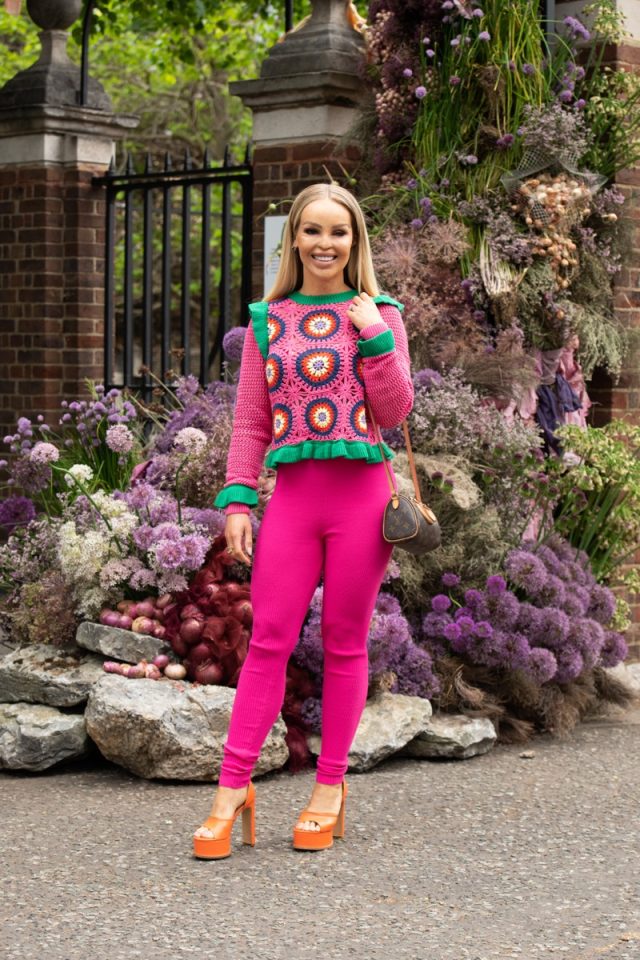 "When I'm busy I tend to train two or three times a week, but I like to train up to four or five times if I can," she told Best Fit. "My fitness routine has changed a bit since I became a mother. Before I would do a lot of road running and enter a lot of races for my charity. I'd also do weights at the gym. Now, when I have free time I tend to have my daughter with me, so I'll train in my kitchen with a personal trainer."
5
She Exercises for Her Health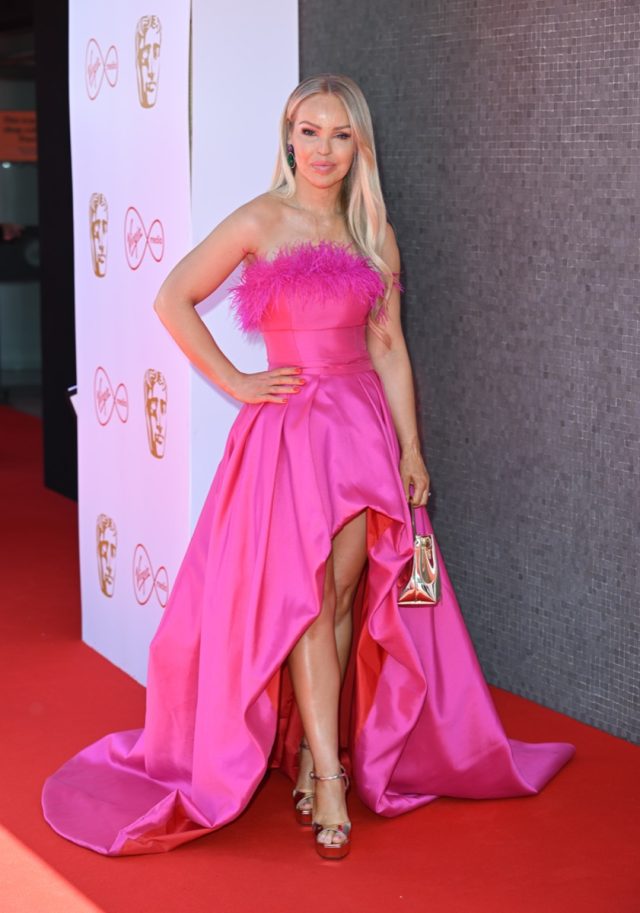 "When I was younger I trained for vanity reasons, so attempting to look good in clothes. I wanted to be fit and muscly, but that has changed a lot after everything that has happened," Katie told Best Fit. "I now place a greater emphasis on my health. The stronger and fitter I am the quicker I feel I can bounce back from surgery. I honestly believe that if I wasn't fit when I had my serious injuries I'm not sure if I would have pulled through the way I did."
6
She Also Works Out for Her Mental Health
Katie also exercises to boost her mental health. "There's a whole chapter in my book about fitness being a great mental tool in your toolkit. For me, I've never used any kind of antidepressant or anti-anxiety drugs. Instead, I've used fitness as my outlet," she told Best Fit. "I've had times of both anxiety and depression and the release I get from the endorphins when exercising is so exhilarating. There's also an element whereby I feel in control. If I'm seeing results and progression I feel in control of my body. There are some medical things I can't control or change, so my fitness is something I can control. I've never been good at the relaxation side, like yoga or pilates, but I find going out for a road run at 6am on my own a huge stress reliever. It is great having that physical and mental freedom, and not feeling imprisoned by fear or psychological stuff. Being able to just step out of the door and put your trainers on… it was my goal a few years ago and now I'm living it and doing it; it's a privilege."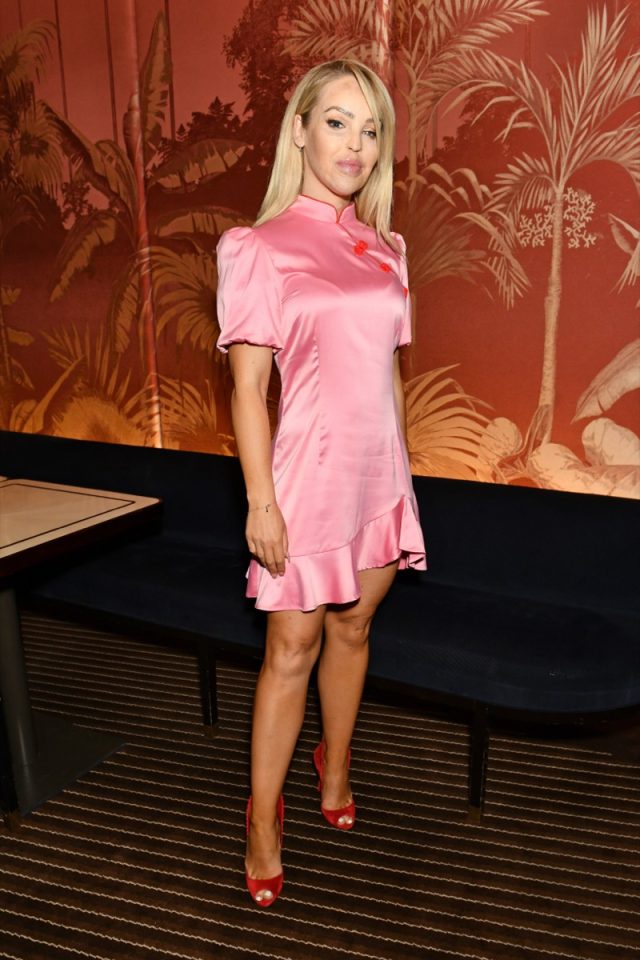 Katie watches YouTube fitness videos, runs, cycles and also does a lot of HIIT training. "I love the fact that it's convenient, that I can do it in the house. I don't need equipment to do it. If I'm traveling with work I can do it in my hotel room. It also suits my personality; I love the explosiveness of it. I love burpees, mountain climbers, drips, TRX and star jumps. I do a bit of boxing as well, maybe 20 minutes to end a session where, for example, I'll do upper cuts to failure, to get my heart going," she told Best Fit.
Leah Groth has decades of experience covering all things health, wellness and fitness related.
Read more
---