Keri Hilson in Bathing Suit Says "I Love the Water"
Here's how she stays in shape.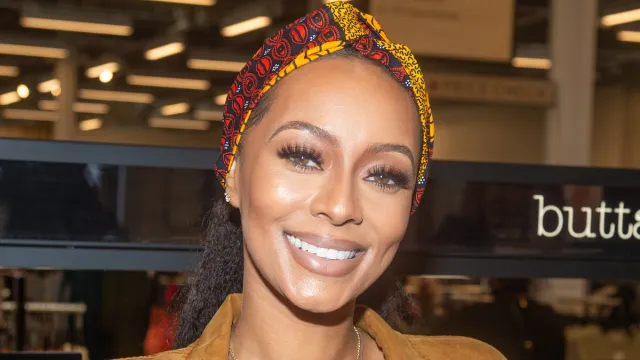 Singer Keri Hilson just went on a trip to the lake, and just shared a new video on Instagram. In it, Hilson did a front flip off of the lake's dock. She wore a purple bathing suit, showing off her figure. Hilson captioned the video, "What you are witnessing is a fast learner. A focused student. A natural athlete in her favorite unnatural habitat. I tried a front flip for the FIRST TIME EVER in life today and nailed it! The Backflips were only my 2nd time, yesterday was the first! I taped it to see the improvements I envisioned all night (😂), hoping I made it all the way around. Man I LOVE the water!!!" How does she stay so fit? Read on to see 5 ways Keri Hilson stays in shape and the photos that prove they work—and to get beach-ready yourself, don't miss these essential 30 Best-Ever Celebrity Bathing Suit Photos!
`
Hilson is open about her struggles with mental health. She opened up about some of the things she did to cope with this at an event for Silence The Shame. Hilson says that she stepped away from social media to take care of herself. "When we are not okay, when we are a little low or a lot low, there is a protection mode that has to happen because you don't know how much our subconscious is soaking in the criticism and the praise," she said. "For two and a half years, I went ghost from social media. I don't need the false love or the unwarranted hate. I don't want any of it so I just left."
2
She Makes Time For Herself Each Morning
Hilson opened up about her wellness routine to ReflectBeauty.com. She says that she makes time for herself each morning. "I send gratitude in prayer before my feet touch the floor. Then I lay and reflect on my dreams while breathing as deeply as possible as many times as I feel it's necessary, but never less than three times to center & ground myself. Next, I drink water and take my herbs, sit in my favorite place, and do a three-minute or longer meditation all before turning my phone on (I sleep with it on Airplane mode). These 15 minutes are vital to me, and I've implemented this structure because I closely monitored how my days feel and move–I love the mental and spiritual stability it brings to each day.df44d9eab23ea271ddde7545ae2c09ec
3
She Does A Lot Of Different Wellness Practices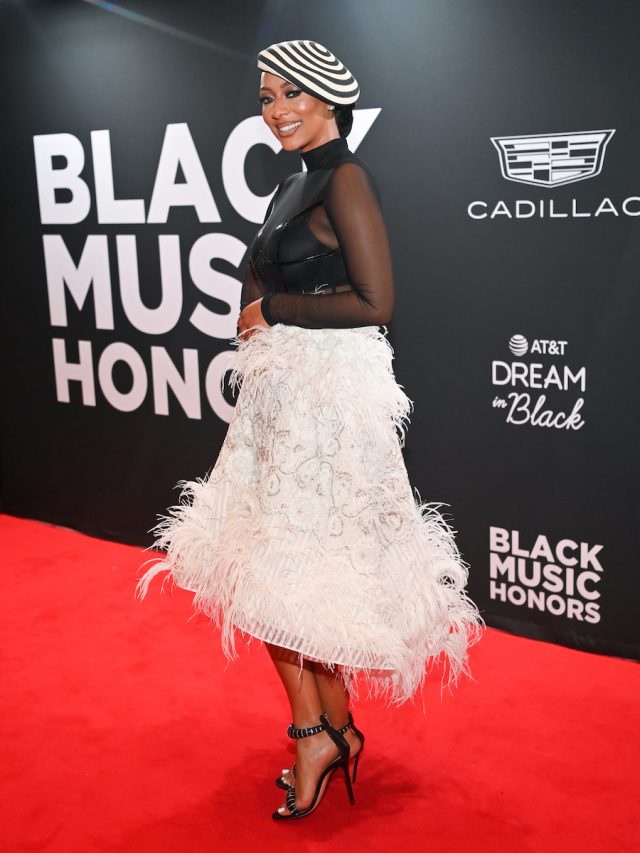 For Hilson, wellness means doing a lot of different things. "Everything I do, all of my habits and self-care practices are equally important for a fully balanced and centered life," she tells ReflectBeauty.com. "I will say that although the spiritual and mental aspects come easier for me, whenever I neglect my physical (diet & exercise), I don't feel as whole or as full."
4
She's Accepted Things That Have Happened To Her
Hilson tells ReflectBeauty.com that she has learned to accept when things go wrong. "I think the biggest lesson I've learned this year was acceptance & surrender. They go hand in hand– with all that was happening, and the many unfortunate circumstances it brought with it into my world, I felt very out of control and I had to learn to accept and surrender to circumstances I couldn't control, while digging deeper into the things that I could."
5
She Focuses On How She Feels
Hilson opened up about her approach to health in this Instagram post. She says that she focuses on how she feels, rather than how she looks. "Now I'm nobody's fitness guru, but I try to mind them all," she writes. "Because to me, being healthy means feeling fit, strong, & confident not just in my body, but my mind & spirit as well."
Anna Bechtel is a freelance writer currently based in Hamden, CT.
Read more
---