Maura Higgins in Bathing Suit Wishes "All Mondays Looked Like This"
The reality star stays fit and healthy—here's how.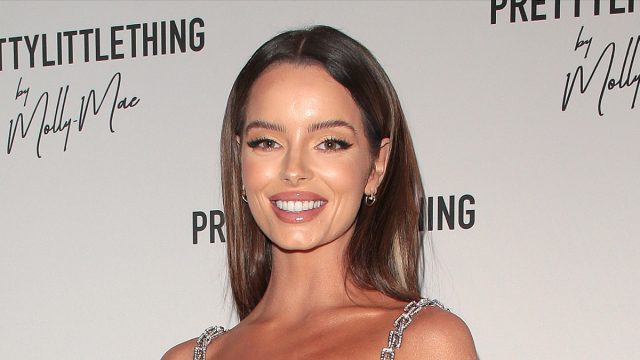 Love Island star Maura Higgins is loving…an island! "Wish all Monday's looked like this," she captioned a photo of herself in a bathing suit in Sun Siyam Iru Veli, Maldives. The resort was the perfect location to show off her toned figure. How does the star of Glow Up Ireland stay so fit while keeping so busy? Read on to see 5 ways Maura Higgins stays in shape and the photos that prove they work—and to get beach-ready yourself, don't miss these essential 30 Best-Ever Celebrity Bathing Suit Photos!
"While past studies hinted that coffee might have a dark side, newer research suggests that it may actually have health benefits. Why the reversal? It's hard to look at just one aspect of diet and connect it to a health condition because so many other factors that could play a role. For example, early research on coffee didn't always take into account that heavy coffee drinkers also tended to use tobacco and be sedentary," says the Mayo Clinic. "When newer studies adjusted for such factors, they found a possible association between coffee and decreased mortality. Coffee may offer some protection against:
Parkinson's disease

Type 2 diabetes

Liver disease, including liver cancer

Heart attack and stroke"
2
She Tries Not to Lose Too Much Weight, After an Obsession With Exercise
"When you have good people around you, mammy as well, she noticed, she said 'you've got too thin' or whatever and I was like 'yeah, yeah, yeah I know, I'm trying to sort it out,'" she told the MailOnline. She added:  "I'm not working out as much as I was, I ended up losing too much weight." And: "I'm not doing it as much, once, twice a week max, and to be honest I'm just really good with my diet at the moment. It's all about balance." And:  "I eased off the exercise and upped my calories and stuff. It's good to have people around you that are not afraid to say these things to you. It's so important. I'm feeling so much better."df44d9eab23ea271ddde7545ae2c09ec
3
She is Not Afraid of a Few Grey Hairs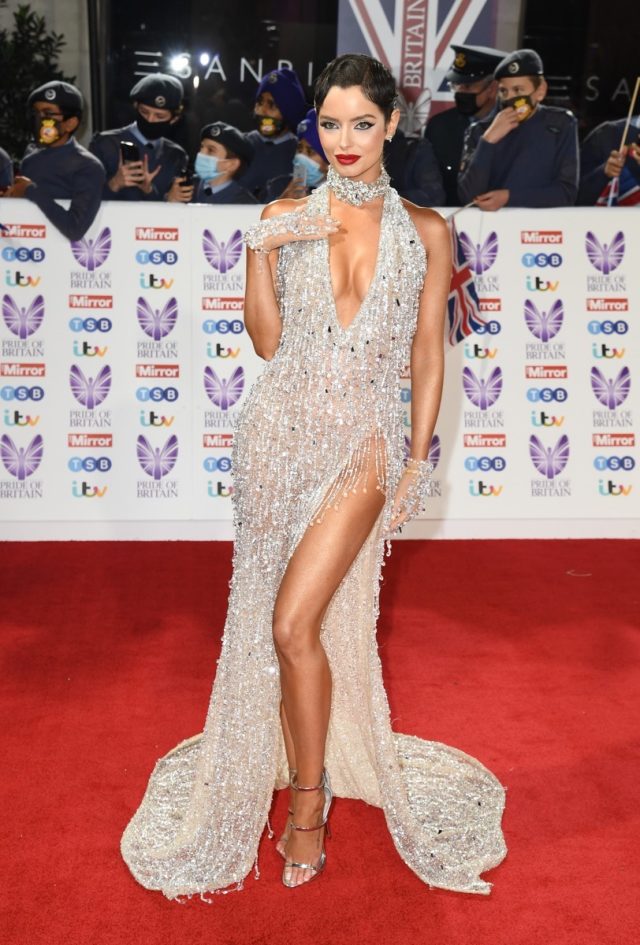 "I put on Instagram a picture of my grey hairs and honestly the amount of messages I got from younger girls, girls in their early 20s saying 'oh my God, thank you so much for this, I've never shown anyone my grey hair, I keep it a secret but now I feel like I'm going to embrace it and not be afraid,'" she told MailOnline. "My hair went grey when I was 18. I'm so used to it now, 18 feels like a long time ago. I don't know why it happened, maybe I'm old on the inside! I just said to mammy "why has this happened? Why do I get the bad genes?" She said to me 'well it's not from me because I didn't have grey hair at 18!'"
4
She Learned How to Take a Break
After a particularly stressful shoot, "It was Michael Barrymore who gave me the advice" to just chill out and not be go, go, go. "I was training for Dancing On Ice and he is a really, really lovely man. He knew by me that I was going through a bit of a time of it….I remember him saying to me, 'You need to take a break because if these brands and everyone really do want you then they will wait for you.' So I took his advice and it's the best thing I ever did. And I would give the same advice to all the new Love Islanders….I didn't take all the jobs and I didn't just think of all the cash," she told the Independent.
5
She Once Showed Off Her "Food Baby"
After a Christmas meal, Higgins showed a bulging tummy and asked fans if she had a "baby" or "food baby." For her followers, it was an important admission: that eating is OK. Said some followers: "Thank you so much for showing us this" and "keeping it real for us all." And: "This made me feel a bit better. You're beautiful," "I needed this, thank you"' and "This has really helped me today, thank you xx hope you had a lovely xmas." 
---