Paris Hilton in Bathing Suit Celebrates "Home Away From Home"
Here's how the celeb stays fit.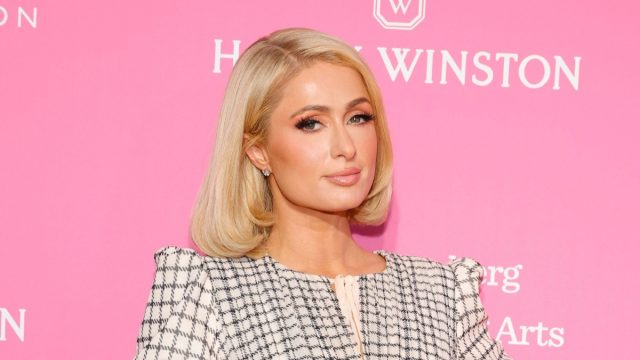 You might remember Paris Hilton as a reality show star and gossip page staple. What you may be surprised to find out is that she looks exactly the same as she did when she first hit the scene. Maybe it's love that helps. "No matter the season—winter in the snow or summer on the lake—You've become my home away from home," she captioned a series of Instagram photos in tribute to her partner, entrepreneur and venture capitalist Carter Milliken Reum. In one, she's in a bathing suit. "Home isn't a place, it's a person. Now and forever, I'm so happy we get to build our home together. I can't wait to be your wife. 11/11 #ForeverYours #ParisInLove." Read on to see 7 ways Paris Hilton stays in shape and the photos that prove they work—and to get beach-ready yourself, don't miss these essential 30 Best-Ever Celebrity Bathing Suit Photos!
`
"I love breakfast. That's one of my favorite meals," Hilton explained. "So every morning, I have either French toast or pancakes or a breakfast sandwich and cereal, like Lucky Charms or Frosted Flakes and fresh-squeezed orange juice and celery juice, if I'm trying to be healthy," she told the List.df44d9eab23ea271ddde7545ae2c09ec
2
Here's Her Lunch and Dinner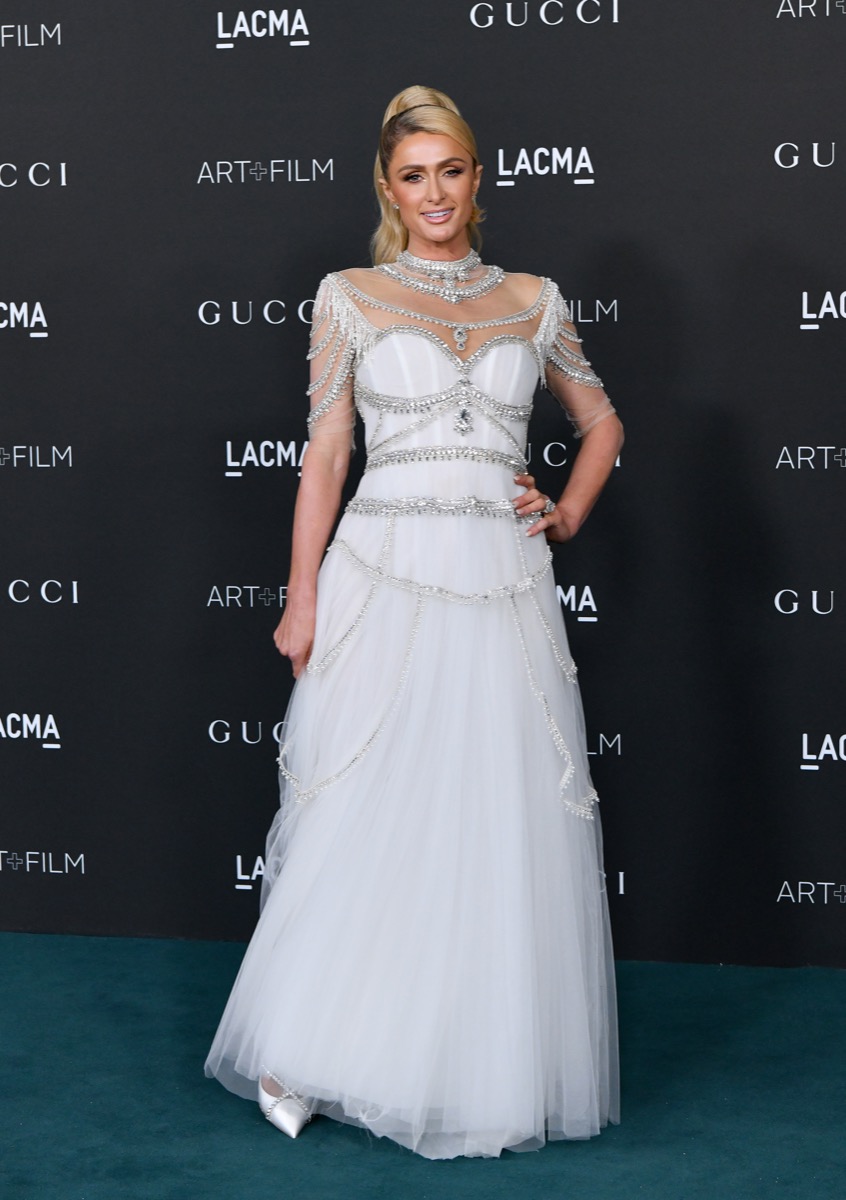 "And then for lunch, I love making sandwiches, with baguettes and turkey and cheddar cheese and lettuce and mayo and mustard, with fruit and smoothies," Hilton told the List. For dinner: "I love making lasagna obviously and pasta. I'm really good at doing Italian night. So anything Italian, I love to eat, and that's usually what I have for dinner," Hilton said.
3
She Tries to Avoid Drive-Thrus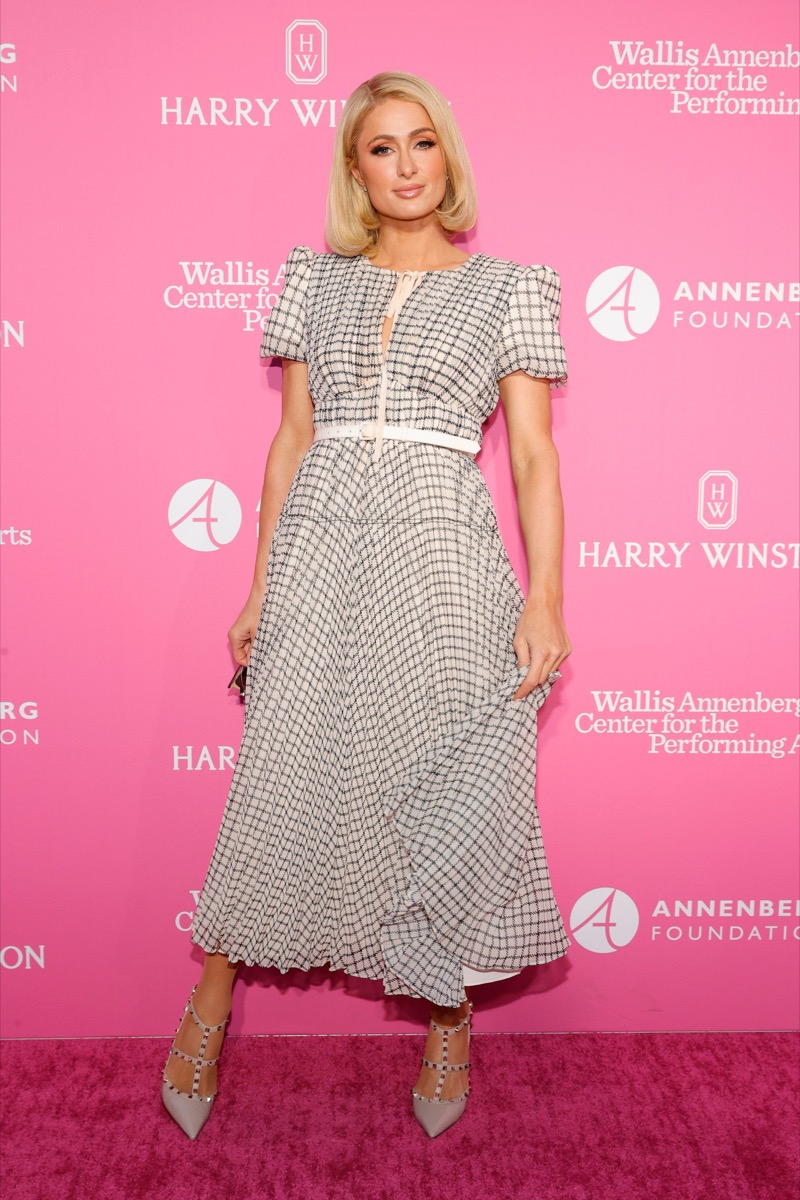 "I lost about five pounds just from staying away from the Drive-Thrus," the blonde told MailOnline once. "I can feel the difference especially when I'm in a bathing suit."
4
She Works Her Upper Body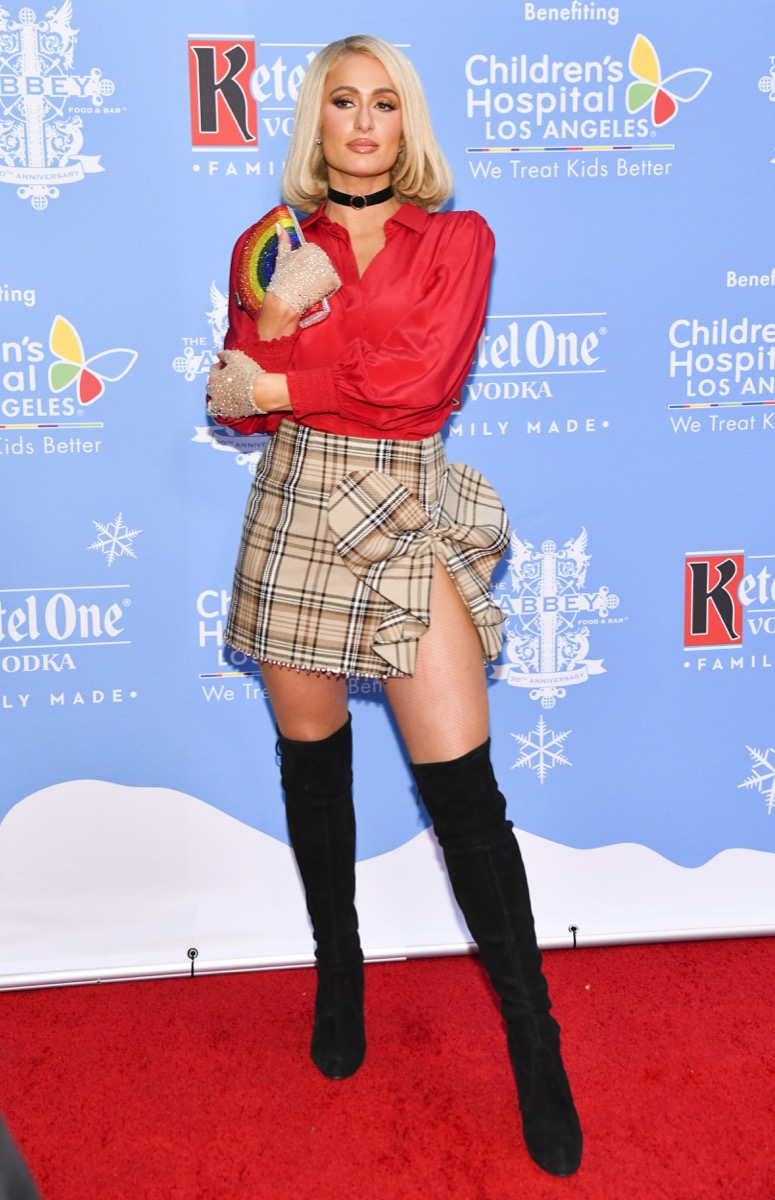 In one purposefully funny video, Hilton was seen lifting Louis Vuitton bags for strength training. In fact, working out those muscles is important. "Healthy adults should aim to do strength-training exercises that work the major muscle groups at least twice a week. If you have health problems, talk with your doctor before you start strength training," says the Mayo Clinic.
5
This is Her Favorite Dish to Cook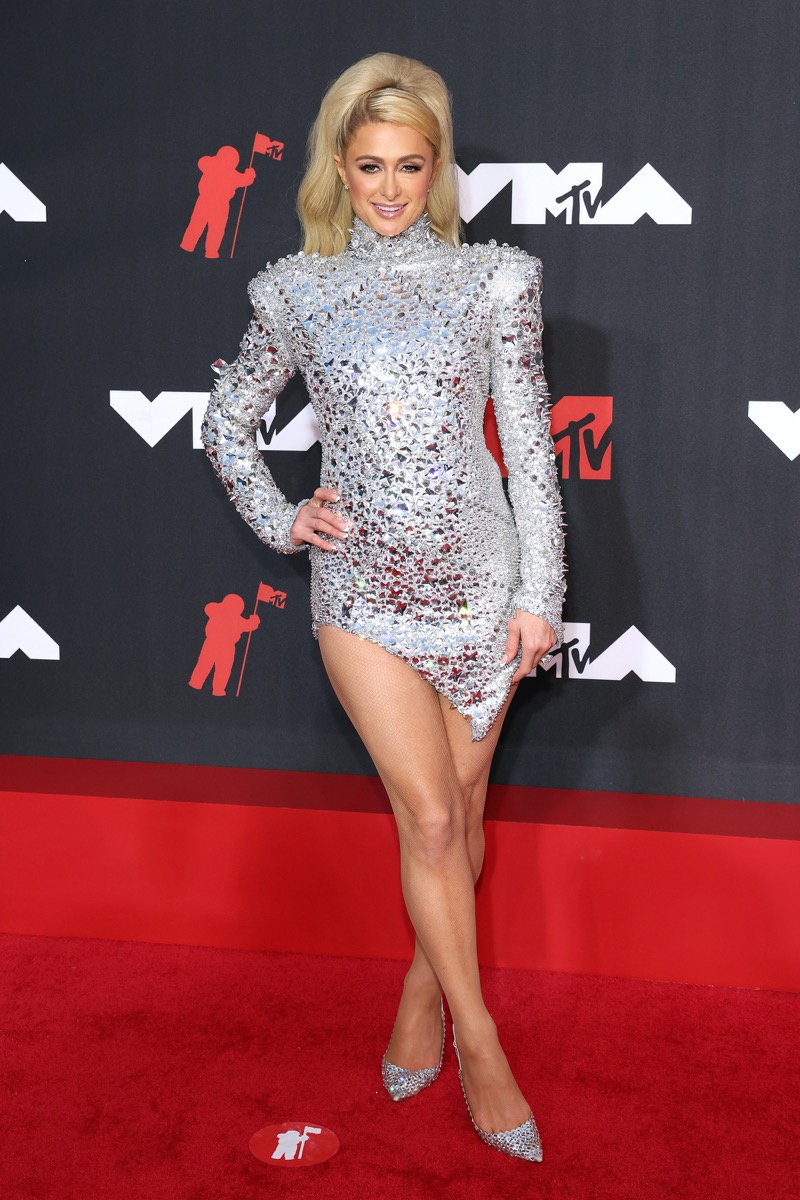 "My favorite is my Sliving Lasagne. I love cooking lasagna. I'll be coming out with a lot more Cooking With Paris videos soon—I've been doing a lot of cooking, since I have a lot of time now. My favorite dessert to cook is banana bread, which I just started cooking during quarantine. I love it. But I add in way more bananas, way more sugar, and honey on top, and sprinkles, and call it Sliving Banana Bread," she told Glamour.
6
She Bought This For "Workouts"
"I bought this thing called a Neurotris Full Body System, and I'm obsessed. I don't work out because I just don't have time, and I'm not really into it. So when I'm getting a facial, I just lie there and this machine attaches to your body and is basically like doing a million sit-ups. You just lie down and relax, but your whole body's being worked out the whole time. I think that's an amazing hack for working out and not actually having to do anything," she told Glamour.
7
She Uses This Product For Wellness
Hilton is a supporter of a certain botanical stress supplement. "2020 was a tough year for everyone, in so many unimaginable ways. I decided 2021 was going to be my reset year. I was going to share my full story, confront my past and begin to conquer the stressors that have impacted me every day," said Hilton. "I was introduced to R3SET on a photo shoot last year. I was exhausted and stressed out. R3SET has become my secret weapon in managing stress. It works for me. I feel more focused during the day and sleep better at night. With the results and my renewed focus on self-care and wellness, I contacted the R3SET team and got involved to share R3SET with everyone."
---