Sharon Stone in Swimsuit Practices "Self-Care"
She celebrated her "Body, mind & spirit."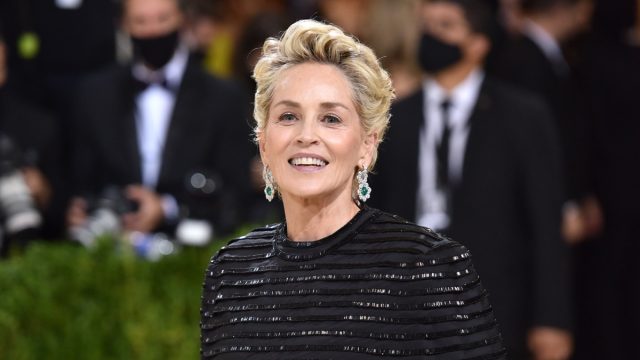 No one beams like Sharon Stone. Since the 1980s, she's glowed on the big screen, and now she glows on Instagram, most recently today, posting a photo of herself in a swimsuit, posing on what looks like a cliff. "Body, mind & spirit," she captioned one photo. "Self-Care Matters," she captioned another. Read on to see 5 ways Sharon Stone stays in shape and the photos that prove they work—and to get beach-ready yourself, don't miss these essential 30 Best-Ever Celebrity Bikini Photos!
1
She Checks in With Herself
"Pleasure is the thing that lasts for a moment and happiness is the thing that lasts with some continuation, so if we're not happy for several days, we start to notice," Stone told Vogue. "We notice that our body is dragging. We notice that our sleep isn't right. And we have to determine, are these rudimentary things in place? Are we eating properly? Are we sleeping enough? And I think then we have to ask ourselves things like: Have we told the truth for the last few days? Have we been truthful with ourselves and others? And are we doing these pleasurable things in any kind of excess, whatever those things might be for you? Everybody has their own vices, but if you've delved too deeply into your vices, you might need to shake yourself out a little."
2
She Has a Good Perspective About Aging
"We're not getting any younger so this construct of staying boys and girls forever is an absurd concept. We need to enjoy becoming men and to women and to look at it as a goal as we become wise and logical. [We need] to look at ourselves in our 40s and 50s as at the beginning of the next chapter. Do we want the same job, do we want the same life, do we want to live in the same place? I think it's a logical, intelligent and joyful thing to do," she once told Access Hollywood.df44d9eab23ea271ddde7545ae2c09ec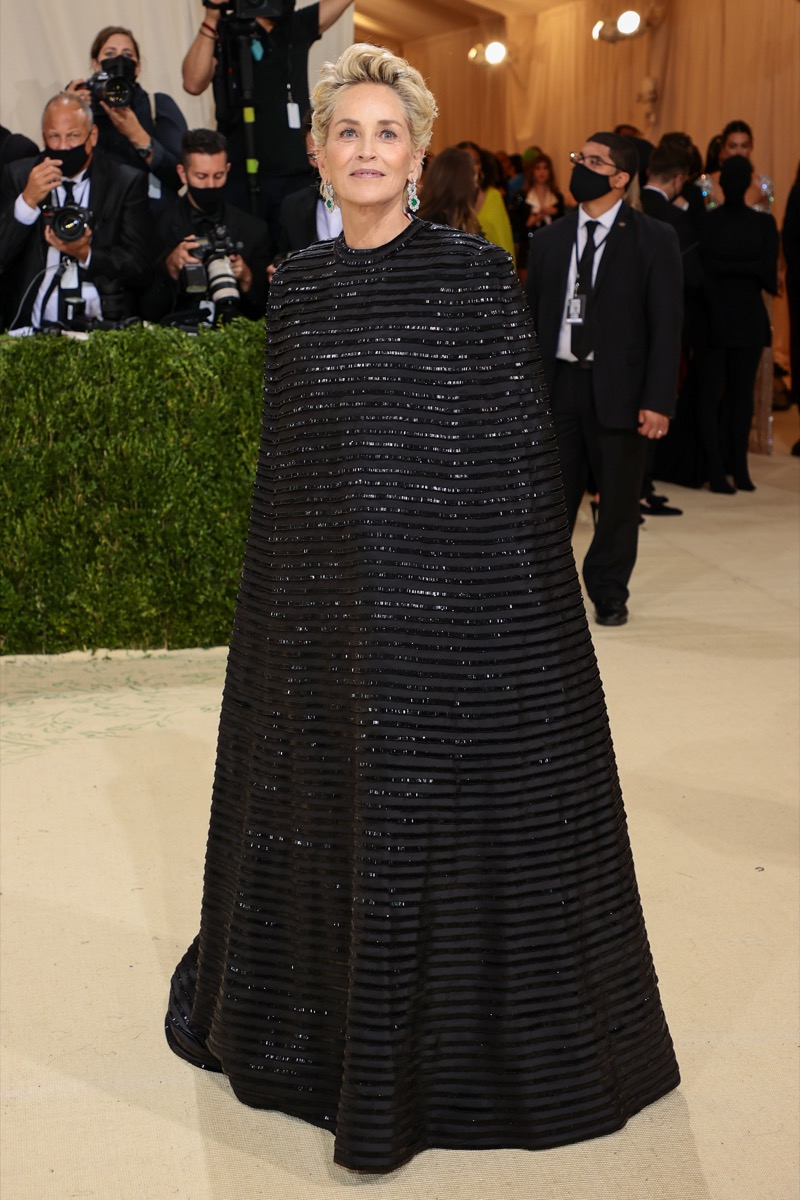 "Leading up to my second vaccine, I had to have the cleanest system," Stone told Vogue. "So I just did tofu and vegetables and only clear flat water. Typically, I don't have a lot of dairy and I go through periods where I just don't have it for a few weeks at a time when I'm trying to clear up my skin or I don't feel like my intestinal tract is as clean as I want it to be. I really like dark chocolate and stuff. At night, I usually eat some dark chocolate, but I just cut it all out. I cut out all the sugars, specifically. And I didn't even drink carbonated water. For dinner, I ate black rice and kale and yams, and maybe avocado or hummus and tofu, and then once a week I had poached eggs. I've got one of those little Alexas that are for the kitchen that you can just ask for any recipes, and that's been fabulous."
4
She Does Not Drink Alcohol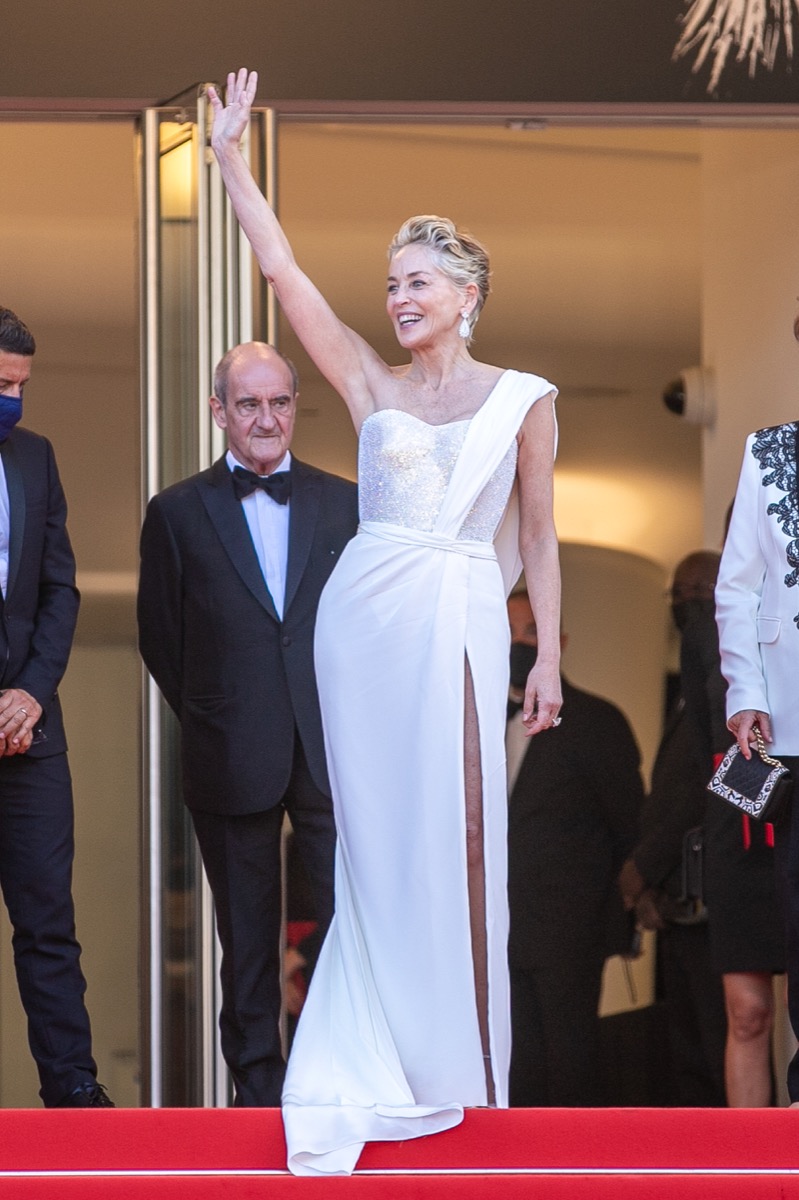 "I drank so little to begin with. But seven years ago, I was training and I wanted to get really cut up. I looked at Madonna — we're the same age — and I asked my trainer, 'What am I not doing? Find out what she's doing!' She came back and said, 'I don't think she drinks any alcohol.' So I decided to try zero for three months. And I saw a huge difference!" she once said.
"I do Pilates — I have a machine in my house. Or I go to a gym and circuit train depending on what mood I'm in. Or I might put on music and dance my brains out. I'm not the person who will get on a treadmill and stare at a wall," Stone told the New York Times recently.
---