Tay Conti in Bathing Suit Says "You Are Enough"
Five things the wrestler does to stay in shape.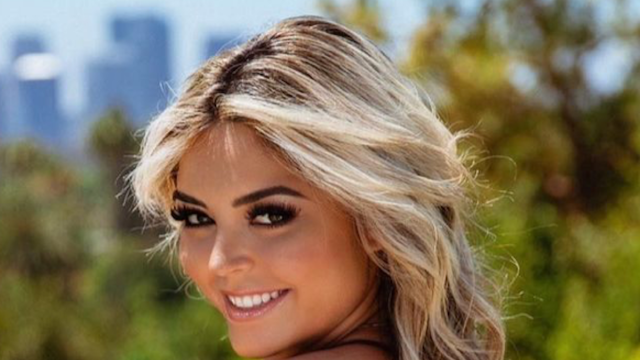 Tay Conti (real name: Taynara Melo de Carvalho), is one of the rising stars in AEW—All Elite Wrestling and the native Brazilian not only impresses with her skills and talent, but her incredible toned figure. She's also an inspiration. "Just in case no one told you today: YOU ARE DOING GREAT & YOU ARE ENOUGH ❤️ Good morning and LFG 😘," she said in a swimsuit snap she posted today. How does she stay so fit? Here's five things the wrestler does to stay swimsuit ready and what experts think of her diet and workout regime. Read on to see 5 ways Tay Conti stays in shape and the photos that prove they work—and to get beach-ready yourself, don't miss these essential 30 Best-Ever Celebrity Bathing Suit Photos!
`
Although the 26-year-old travels frequently, she does "super eat clean" while she's on the road.according to an interview she did with Kung Fu Kingdom. Dr. Melina Jampolis MD, internist & physician nutrition specialist and podcast host explains, "Processed and ultra-processed foods are slowly killing us, as they are highly inflammatory and damaging to our bodies. Unfortunately,they make up more than half of what people in high-income countries like the U.S. eat, yet they contain almost no whole foods. They mostly contain parts of foods, artificial flavors, sweeteners, colors, additives, and preservatives. Most of the foods we buy in stores are processed to some degree, but it's the ultra-processed ones we need to significantly reduce from our diet. They include packaged snacks, candy, ice cream, refined grain breads, margarine, packaged baked goods, and packaged/powdered soups and noodles, as well as the sugary cereals made from refined grains. Many of these, especially those with a sugar glaze, also produceAGEs, which are 'advanced glycation end' products that cause inflammation." df44d9eab23ea271ddde7545ae2c09ec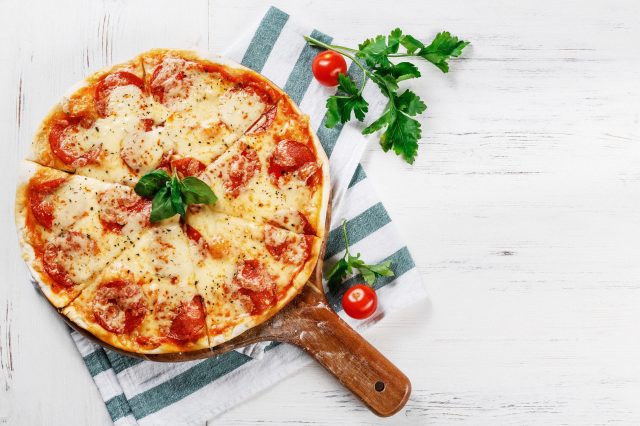 The Brazilian beauty told Kung Fu Kingdom, "I try to eat super clean – but of course, I end up having pizza and burgers. Ronald Smith, a registered dietitian explains, "The main argument in favor of cheat days is that they keep you motivated. If you're following a very strict diet, then a cheat day can feel like a reward for all your hard work. This can help sustain your motivation to follow the diet on other days. The problem is that most people tend to go overboard on their cheat days and end up eating far more calories than they normally would. This leads to rapid weight gain, which is why many people end up gaining weight during the week and losing it again over the weekend. It's also important to remember that cheat days are not free passes to eat whatever you want. If you're trying to lose weight, then eating junk food will make it more difficult to do so."
"Every time I'm on the road, I try to eat super clean. Rice and steak are my go to's every time," Conti revealed to Kung Fu Kingdom. Smith states, "Eating whole foods is a great way to lose weight and eat healthier. Whole foods are generally free of artificial additives, preservatives and added sugars. These include unprocessed meat, fruits and vegetables. The more whole foods in your diet, the higher your intake of fiber, vitamins and minerals. Try:
Fruits and vegetables: Many people who want to lose weight don't eat enough produce. Choose a variety of fruits and veggies to make sure you get the nutrients you need. They're also rich in fiber, which helps you feel full longer.
Lean protein: Protein is important for muscle building and repair. A healthy amount of protein can also help reduce appetite and promote fullness after eating. Lean proteins low in saturated fat include chicken, turkey, fish, beans and peas.
Healthy fats: Fat helps with nutrient absorption and satiety. Sources of heart-healthy fats include olive oil, avocado and salmon."
She Switches Up Her Routine
The AEW wrestling has posted Insta pics of her lifting weights, pull-ups and other ways that help her stay in shape. Kent Probst, personal trainer, kinesiotherapist and bodybuilder with Long Healthy Life says, "Eventually, your body will hit a plateau and you will stop making progress if you don't change your workout. A decline in performance or a lack of improvement are the result of overtraining. To continue making progress you should change your workout or rest for recovery. Changing your workout once a month is a good interval, but you should also listen to your body. When you experience a decline in performance or a lack of improvement, it's time to rest and then change your workout."
While on a vacay in Tulum, Mexico last year, the wrestler was seen doing squats on the beach during her workout. Dr. Thomas Wollschlager, MD, Co-Founder of Meduni.com, and a Certified Personal Trainer says, "Although they're mainly aimed at glutes and quadriceps, doing squats with weights also benefits other muscles and parts of your body such as calves, obliques, hip muscles, and hamstrings, as well as tendons, bones, and ligaments around leg muscles, which not only helps you tone and build more strength in your lower body but also help you improve flexibility, mobility, and balance."
Heather Newgen has two decades of experience reporting and writing about health, fitness, entertainment and travel. Heather currently freelances for several publications.
Read more
---