This is Dua Lipa's Exact Diet and Workout Routine
Here's how she stays so fit.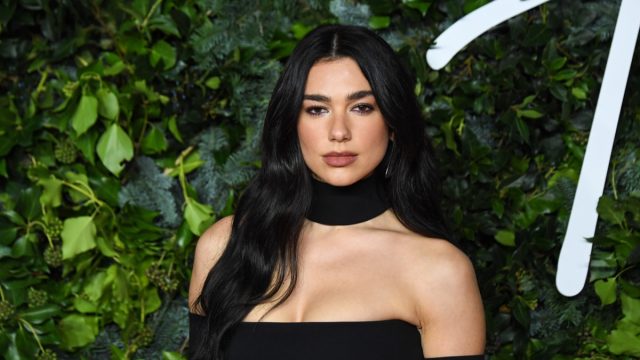 Dua Lipa not only heats up the stage with her dazzling performances, but social media as well with her envy worthy abs. The Levitating singer has been showing off her incredible figure while on her world tour and we can't get enough. From barely there bikinis to daring dresses, the British pop-star looks incredible so how does she stay in such great shape? CelebWell talked to nutritionists and wellness experts to find out. Read on to see 5 ways Dua stays in shape and the photos that prove they work—and to get beach-ready yourself, don't miss these essential 30 Best-Ever Celebrity Bathing Suit Photos!
`
Lipa eats healthy and includes a lot of whole foods into her diet, according to Health Yogi. For breakfast she'll have eggs or fruit; for a snack. she'll munch on a banana with cashew butter; lunch is a chicken salad with veggies and a cold juice; and dinner it's more veggies and salad with fish. Kitty Broihier, MS, RD, LD, is a registered dietitian, mindful eating instructor and creator of the brand new Eating Habits Lab, an eating habits coaching program. She explains that, "A diet that's built around whole foods not only tends to be more nutritious, it's also generally higher in fiber and lower in calories. A food that's higher in fiber tends to be more filling than a lower fiber food. High fiber foods take longer to chew, take up more room in the stomach and take longer to digest—all of which contribute to a feeling of fullness and satisfaction that lasts longer than foods with little fiber. Whole foods lend themselves to more mindful eating. When you spend more time chewing your food, you naturally eat more slowly, which allows your body and mind have time to register your fullness level and send you the signals to stop eating. When you eat something really quickly, it's easier to overeat because you've already downed a lot of food by the time your body and mind 'catch up.'"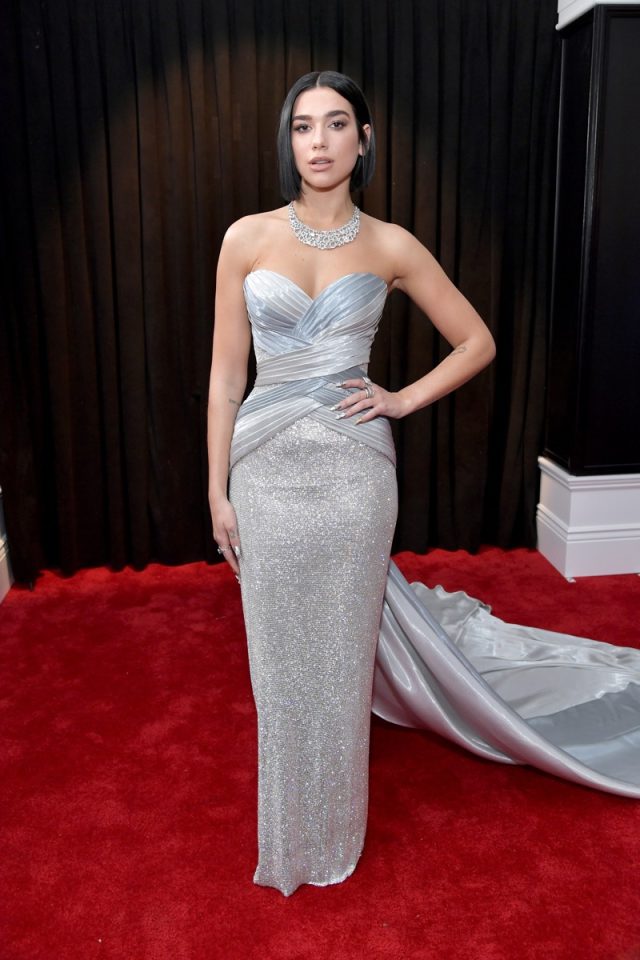 The stunning performer admits she has a sweet treat every now and then. She told Urban List, "I try and stay as healthy as possible whenever I can. I'm never one to stop myself having naughty treats, but I try and limit it to days when I'm not as busy, because if I do eat a donut it usually puts me in a food coma!" Angela L. Lago MS RDN LDN, a.k.a. The Mental Wellness Dietitian, says, "I believe maintaining balance is of utmost importance when aiming to live a healthy lifestyle and maintain a healthy weight. I believe the term 'cheat day' implies that one is doing something wrong and may do more harm than good with maintaining a healthy mindset around food. As a Registered Dietitian, I don't believe we should classify foods as 'good or bad,' rather I believe we should look at it as foods we should have more of and foods that we should have less of. A balanced approach to keeping weight off and allowing yourself to enjoy foods that you wouldn't necessarily include in your daily diet is important. I also believe this comes down to personal preference, based on individuals personalities and desires. Some people tend to do better cold turkey, not allowing room for treats or items that are not as healthy. Other individuals tend to be more motivated by having one or two meals a week where they are more lenient with their meal, snack, or beverage selections. I believe it all comes down to the individual, however my experience has been that when people that have a little grace with themselves they are able to maintain a healthy lifestyle with more ease and enjoyment."df44d9eab23ea271ddde7545ae2c09ec
The singer and songwriter told Refinery29 that she usually works out at 8:30 a.m. "This is normally the time I give myself to work out. Whether it's on Zoom, doing a workout with my friend Ella in L.A. who leads a kickass workout class called Sculpt With Ella, or with my best friend Bunny who comes over to train me on days when I'm feeling super lazy and need someone to get me motivated, getting physical really starts my day off right." Kent Probst, personal trainer, kinesiotherapist and bodybuilder with Long Healthy Life says, "Optimally, cardiovascular exercise should be done in the morning.  Muscle stamina and endurance peak around early to mid morning, meaning this is the best time for cardiovascular exercises.  Your muscles have clocks at the molecular level which look for and need consistency in your exercise routine to be able to prepare for upcoming training sessions.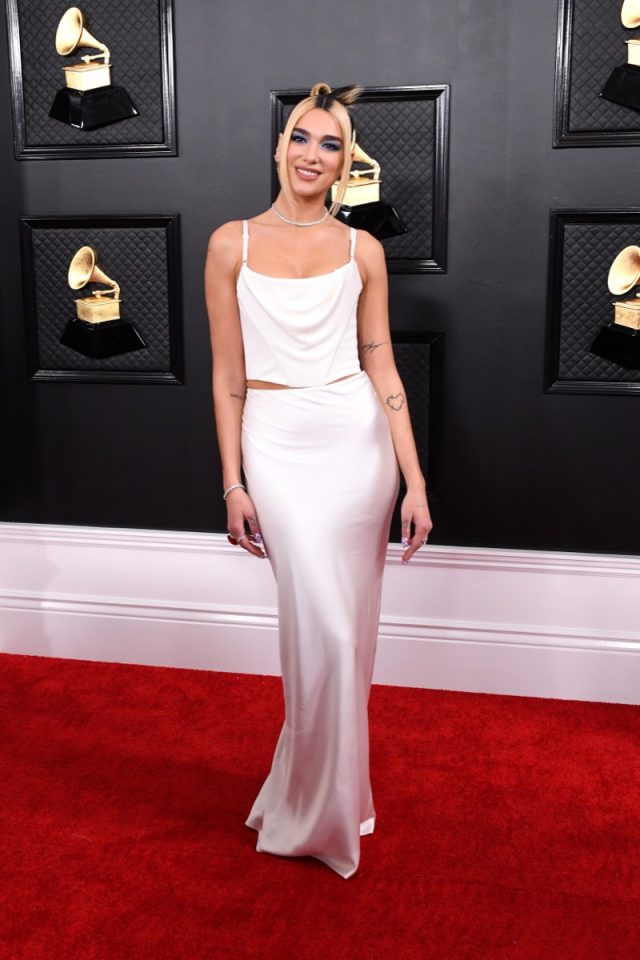 The 26-year-old told Viva, "I think different variations of crunches like bicycle crunches are good. Leg raises are also great unless my back hurts. Planks are good although almost certainly my least favourite!" Probst says, "Core-focused exercises, such as planking and back extensions, target the abdominal and low back muscles by strengthening them.  Everyone should have a strong core to prevent injuries to the low back in the gym and during activities of daily living.  Core strengthening can be done 2 to 3 times per week with 48 to 96 hours rest between workouts."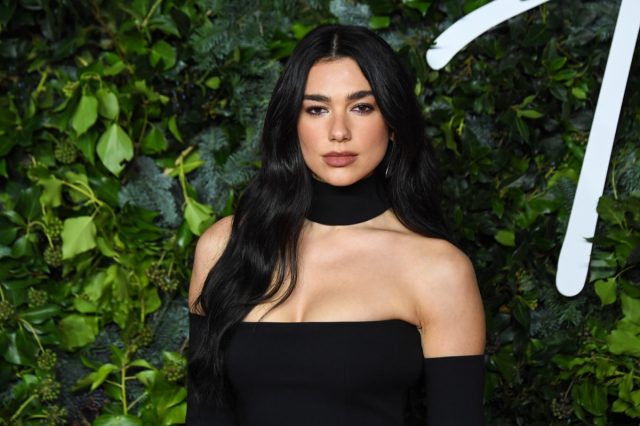 I also love to do yoga, Pilates, or strength training, Lipa told Refinery29. Meera Watts, the founder of Siddhi Yoga explains, "Practicing yoga doesn't only help you to stay fit, it also makes you look young. Yogic asanas such as Kapalahbhati help a lot, this breathing exercise helps cleanse the toxins from the Kapal (head), meaning the entire head or face region, thus promoting better oxygen supply and reducing free radicals, enabling hair growth and making your face shine. Moreover, it helps reduce stress and anxiety, which are also contributing factors to hair fall and wrinkles. The procedure is to keep your back, neck, and head straight and sit in a crossed leg position. Place your hands on your knees, with your palms facing up, and relax all your muscles. Take in a deep breath and then exhale all the air contracting abdominal muscles. Do this for a couple of minutes."
Heather Newgen has two decades of experience reporting and writing about health, fitness, entertainment and travel. Heather currently freelances for several publications.
Read more
---