Victoria Silvstedt in Bathing Suit Has "Vitamin D Reloading"
Here's how she stays so fit.
Victoria Silvstedt, the supermodel, stays fit for work, even when it's fall. "Vitamine D reloading 🌞 Yesterday felt like Summer again 🤸🏼," she captioned a new swimsuit photo. She's often posing having some fun in the sun—"Bon Week-end à tous 🦋," she captioned another photo—and the vitamin D is working for her. How does she stay so fit? Read on to see 5 ways Victoria Silvstedt stays in shape and the photos that prove they work—and to get beach-ready yourself, don't miss these essential 30 Best-Ever Celebrity Bathing Suit Photos!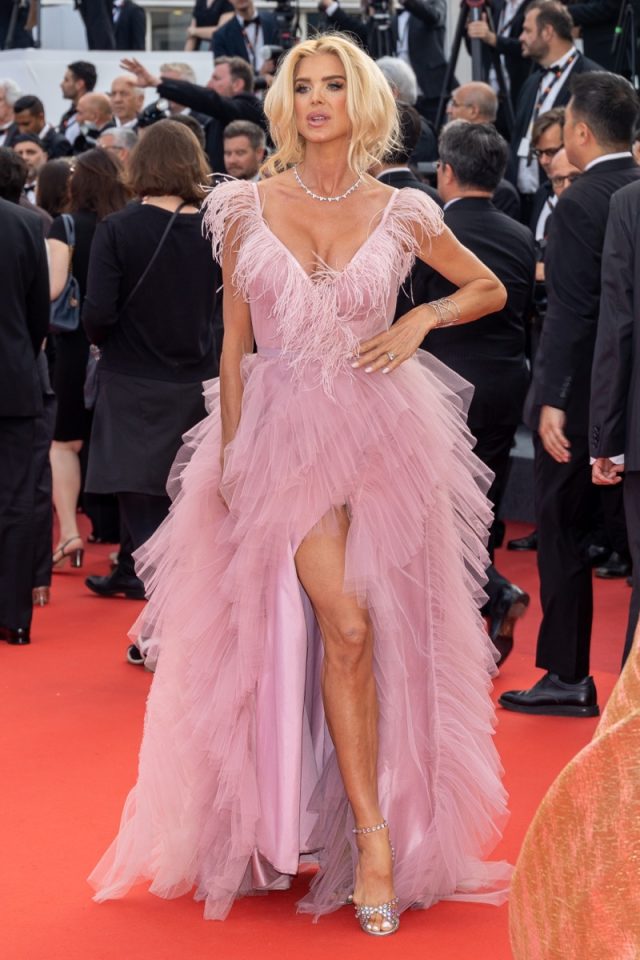 "I didn't love myself until recently, because I started accepting myself. I accepted, Okay, I'm, I'm this because in the beginning of your career, your life, you just still figuring out and you just don't feel, Is this me? I'm not sure. Like, what did they think of me? Oh my God. There's always like, insecurity issues. I've had so much insecurity when I was younger, so much the career I chose was to kind of, in that world, I got to play the role and be this person. Like in the movies or modeling or acting or TV show, whatever I was doing, I was always playing up to this, like the sexy bimbo, whatever, you know, you wanna call it little about like a Marilyn Monroe role and, and it's like cause of my insecurity that helped me to kind of boost myself. I learned to love myself," she told Monaco Wisdom.
2
This is Why She's Successful
"Well, since I set my bar very high, I'm, I'm successful. But you always wanna be more successful. You know, when you, you push yourself to a certain level. You want to, you want to do more, but successful. Yeah. I consider myself successful that I was able to make my own, make my own money and, and, you know, can feel financially insecure if I want to. That's in business. But success in life could be something completely different, you know, to be fulfilled with yourself, self-acceptance and, and treat other people with respect. They say also beauty fades by intelligence and inner beauty never dies. So we have to think about that. Think it's very important," she told Monaco Wisdom.
df44d9eab23ea271ddde7545ae2c09ec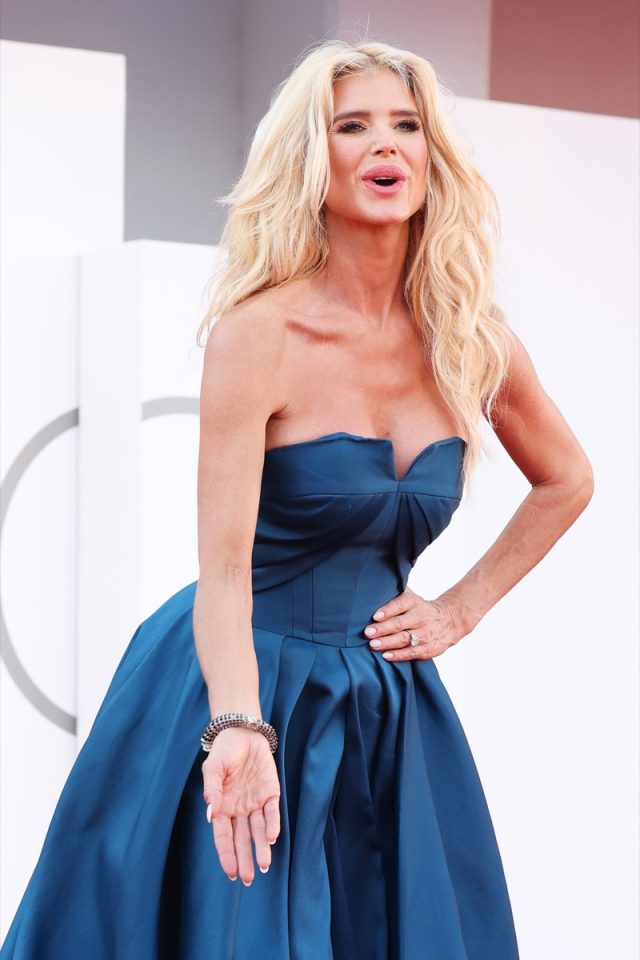 "Back to my daily workout routine! #stretching #proteinworld #shape#fitness#health," she captioned a Tweet once. "The more often you stretch your muscles, the longer and more flexible they'll become. As a result, you'll
increase your range of motion

reduce your risk for muscle and joint injury

reduce joint and back pain

improve your balance, thus reducing your risk of falling

improve your posture," says

Harvard Health

.
4
Here's Her Take on Wellness
"First of all I love to eat. I am not your green juices 24/7 kind of girl. I must have a desert everyday and especially chocolate. And what is a night like without a glass of wine? However, I try to avoid eating carbs and especially before a photo-shoot. I also try to limit my amount of red meat intake. I guess you can describe my diet as a Mediterranean, wholesome and vegetable-based diet," she told Victor De Monaco. "As for my physique, I try to take a lot of vitamins for my hair and skin. And I love working out outdoors like doing some yoga and pilates every now and then. I prefer to go running outside rather than to workout at the gym."
5
She Appreciates the Little Things
"I started my career, I was 17, 18, and I didn't even even have a credit card. I didn't even have a bank account, didn't have a cell phone until I was like 25. You know what I mean? So I had to do step by step and, and I think that's why I appreciate so much also every step of the way. I think if I was born into a lot of wealth, obviously you don't have the same strive drive, maybe, you know? So I, I really appreciate even, every little thing, you know, the happiness is the journey going, going there. The happiness is just bringing positivity into the world, being close to my family, seeing my family happy, seeing my partner happy. You know, like the little things, you know, having my mom's home cooked meal or whatever, like simple little things," she told Monaco Wisdom.
---