Yellowjackets' Sophie Nélisse in Bathing Suit Shares "Mexico Roll"
Here's how she stays fit.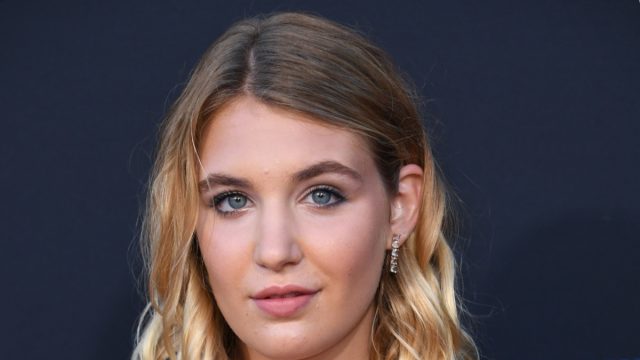 Sophie Nélisse wowed us all on the Showtime series Yellowjackets, playing young Shauna, the teenage survivor of a plane crash with her fellow high school soccer players who grows up locked into a mystery that involves cannibalism, murder and betrayal. How did the 24-year-old Canadian land such a role, and how does she stay mentally fit? (One way is to take a vacation after all the hard work; she just shared photos of herself in a swimsuit in her recent "Mexico roll" photo dump.) Read on to see 5 ways Sophie Nélisse approaches life and work and the photos that prove they work—and to get beach-ready yourself, don't miss these essential 30 Best-Ever Celebrity Bathing Suit Photos!
`
1
She's "Never Satisfied" With Her Work and "Shocked" at all the Love
"I'm quite the pessimist in general," she told Dead Talk Live when asked about whether or not she thought Yellowjackets would get a second season. (It has.) "Like I'm never satisfied with any of the work that I do. So I was quite skeptical. But the show runners and everyone that was working on the project, they kept telling us towards the end of the shoot, how amazing the first episodes were and how the response to it was great. And they were very confident that the show would get the amount of love and respect that it got. I was skeptical. But it's hard to say when you're in it, when you're shooting it, there's always little things that you see that other people don't….I mean, I'm still kind of shocked at the amount of love we've been getting."
2
This is Why the Show Broke Out So Fast, She Thinks
df44d9eab23ea271ddde7545ae2c09ec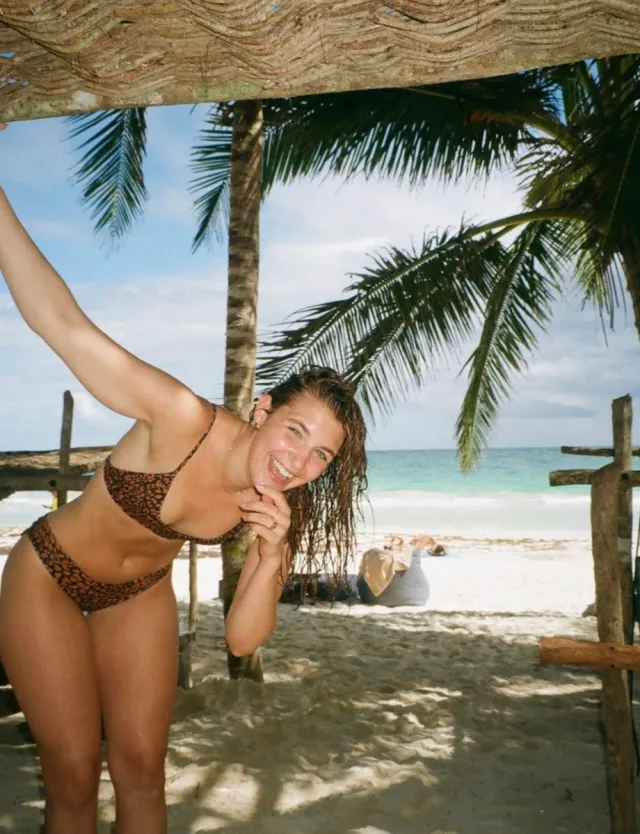 Why did Yellowjackets become such an immediate smash? "I think it's because it's mostly a bunch of women and that's something we're not used to seeing," she told Dead Talk Live. "We're used to seeing groups of people and, and we know that men are strong and capable of such cruelty and aggressivity. And that's not expected of women. We're not used to seeing women's darker side and flaws. And I think that that's what makes the show so unique and, to see how strong women are together, when we work as a team and as a group were kind of undefeatable and I think that's what's so amazing about the show."
3
This is How She Approached Playing a Younger Version of a Well-Known Actress
Playing a young Melanie Lynskey, "For me, it wasn't that difficult because if you look at it from a character point of view, my character, when she's set in the wilderness or at any time, actually doesn't know what's gonna happen ahead of her," she told Dead Talk News. "So I try not to let anything that's written of my older self affect my character, the way I play things, because Shauna doesn't know what events are about to happen. She doesn't know if she's gonna kill someone. She doesn't know what's to come. So I kind of try to just take it day by day. Obviously now that I've seen the first season and, and seen how Melanie plays Shauna, there are little things that I've picked up on, like the way she clenches her lips together sometimes, or the way she just plays certain lines, the dark humor that she brings to it. Those are definitely things that I'm gonna try to incorporate in the second season, if I have a chance."
4
She Underwent a Physical Transformation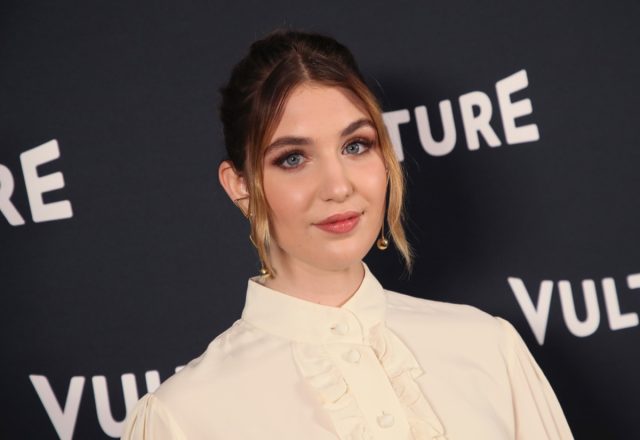 To play a young Shauna, "I had to go through obviously some physical changes because I'm blonde with blue eyes and in the show I've" got brown hair "with brown eyes. And I also noticed when we first started talking that we have quite a different like pitch in her voice, like she speaks way higher and I speak quite lower. So we kind of had to adjust to sort of meet in the middle and kind of, sort of sound the same."
5
Here's Why She Became an Actor
"I kind of fell into acting when I was young because my brother wanted to become an actor," she said at the Toronto International Film Festival way back in 2016. "And at the time I was doing gymnastics, so I kind of just started acting a bit to get money, to pay for the travel expenses. And recently I was sitting down because I needed to find what I needed to study after I finished high school and I was looking at all these different jobs and I was like, nothing is as interesting as like acting. And I was like, there's nothing that fits with my personality as much as acting. I was like, being an actress: It makes me travel. It makes me meet different people every day. And the kind of the routine of like a job that you do the same thing every day, that really bugs me. And with acting, I don't have that. It's always something different and something new. And so I discovered that I really wanted to be an actress, only like three months ago."
---